20/09/20 - BOU TOOK HIS REVENGE AND BRISTOW MADE SEVEN !

Emma Bristow (Sherco) underlined her status as the undisputed Queen of the TrialGP Women class and Naomi Monnier (Beta) took the Trial2 Women crown today on day two of the Andorran TrialGP – round six of the 2020 Hertz FIM Trial World Championship – at Sant Julià.

In the premier TrialGP class defending champion Toni Bou (Repsol Honda) returned to the top step after slipping to the runner-up position yesterday, Matteo Grattarola (Beta) stretched his leadership significantly in Trial2 and Pau Martinez (Vertigo) moved closer to the Trial125 crown with a close second behind Ben Dignan (Vertigo).

Following the rain of yesterday, meteo conditions were quite better, but sections resulted very slippery in the opening two laps before drying out in the final one, where steep banks and huge tree-shrouded rocks were faced with increasingly grip.

Bristow was leading from the start, opening up a seven-point clear of Berta Abellan (Vertigo), then both scored 13 marks on lap two. In third lap, the former champion increased again her gap to gather her sixth win out of six rounds. Sandra Gomez climbed the third step of podium.

Bristow took home her seventh consecutive title, extending her unbeaten record to 15 events.

"It feels really good," said Bristow. "The aim was to win them all and even though I didn't need to finish on top today my pride made me determined. I didn't ride as well as yesterday but I'm still pleased with my performance.
"It's been an intense season but I've been consistent so I'm very happy. The team's been fantastic and the bike's been amazing."

Despite carrying an arm injury, after his second-placed finish yesterday Bou seized control on the opening lap and continued to rise his gap to his atavistic rival, Adam Raga (TRRS). At the end Bou got 20 marks clear of Raga: 28 against 48! His revenge was done. Jorge Casales (Gas Gas) repeated his good performance made yesterday and climbed the podium.

"After a hard day yesterday I think I rode my best on the second lap," said Bou. "The conditions were difficult on the third lap but with a big advantage I felt more confident. I'm very happy with the weekend with second and first positions." All-action veteran Takahisa Fujinami (Repsol Honda) carded his best finish of 2020 in fourth, just 2 points from the rostrum, and also two marks ahead of Miquel Gelabert (Gas Gas).

With just two days of competition remaining, Bou kept his 10-point lead over Raga.

Grattarola, Trial2 champion in 2018, hasn't finished off the podium this season and his double win in Andorra takes his total of victories this year to four out of six days of competition. His final score of 29 let him catch this win comfortably ahead of Jack Peace (Sherco) who scored 46 and Toby Martyn (TRRS) who dropped 48. He has now a clear lead of 27 points on Alexandre Ferrer (TRRS) before the last two rounds of the Italian GP in 2 weeks.

The Trial2 Women class has been up in the air since day one with three different winners over the five days of competition leading into the final round but Monnier – fresh from her victory yesterday – ended the day on 27 to claim her third day win and assure herself the title.

"It's been the perfect weekend for me with the win both days," said Monnier. "It feels amazing and I was riding really well so to get the championship with two wins is amazing. It's a great feeling."

The 2020 Hertz FIM Trial World Championship concludes on October 10-11 at the Italian GP in Lazzate.

photos by Pep Segales/FIM


---------------------------------------------------------------------------------------

BOU SI PRENDE SUBITO LA RIVINCITA

Per Matteo Grattarola (Beta) titolo in Trial2 sempre più vicino...

... peccato per Andrea Sofia Rabino (Beta) che conclude il campionato Women 2 al terzo posto, dopo essere stata leader fino alle prove precedenti Andorra,

un focus su Motosprint n.38 in edicola la prossima settimana...
------------------------------------------------------------------------------------------
------------------------------------------------------------------------------------------
------------------------------------------------------------------------------------------
1. Toni BOU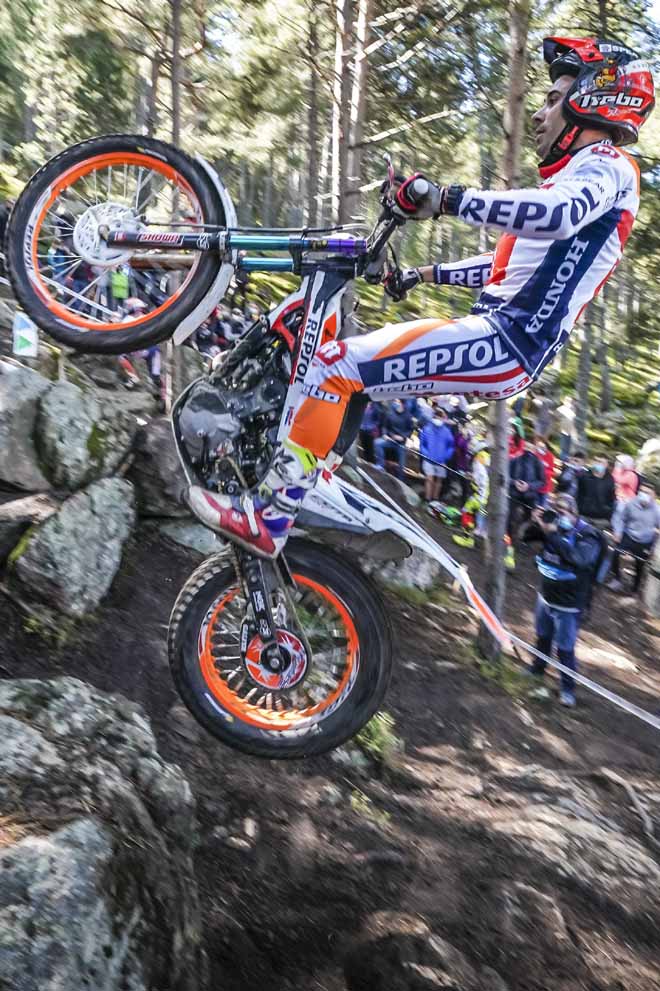 2. Adam RAGA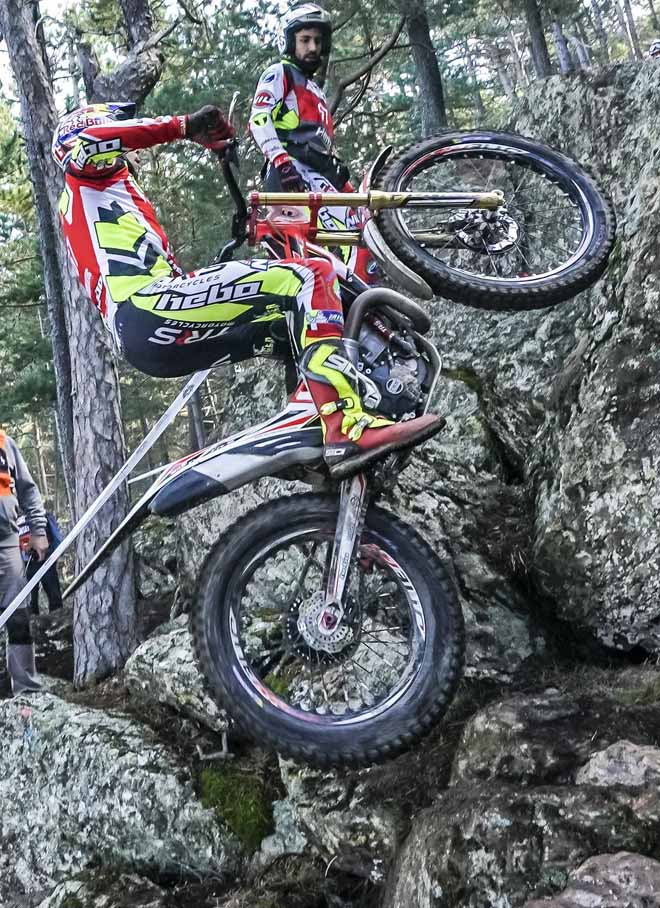 3. Jorge CASALES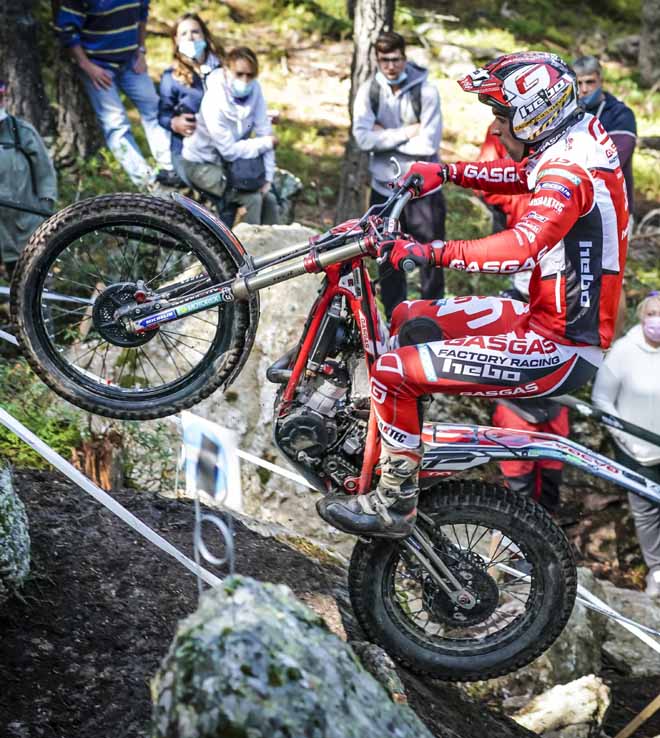 4. Takahisa FUJINAMI
5. Miquel GELABERT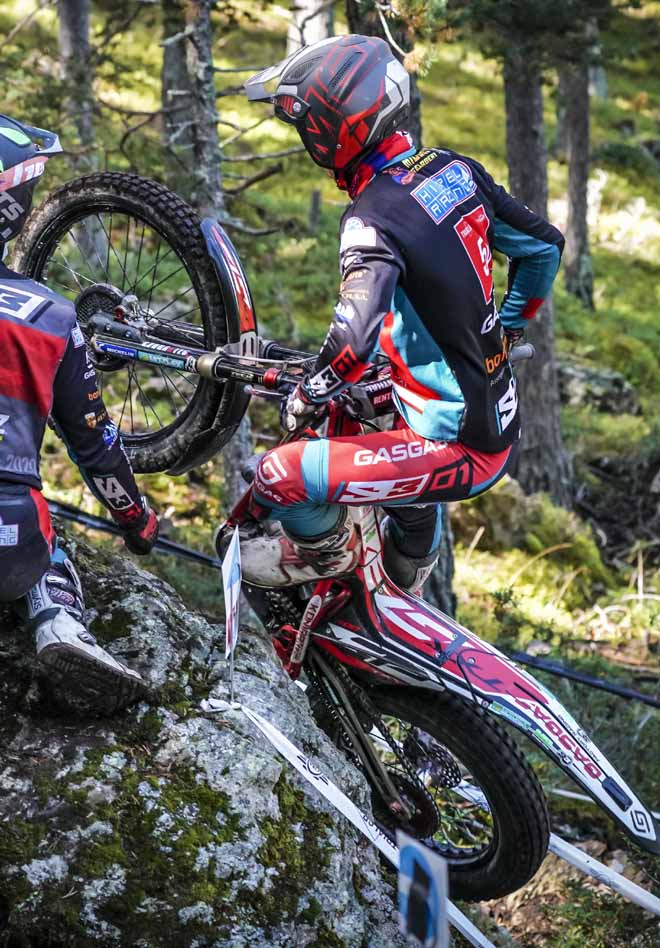 ------------------------------------------------------------------------------------------
1. Emma BRISTOW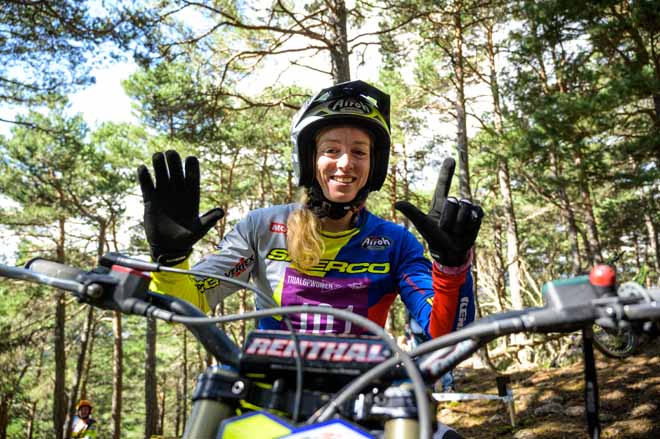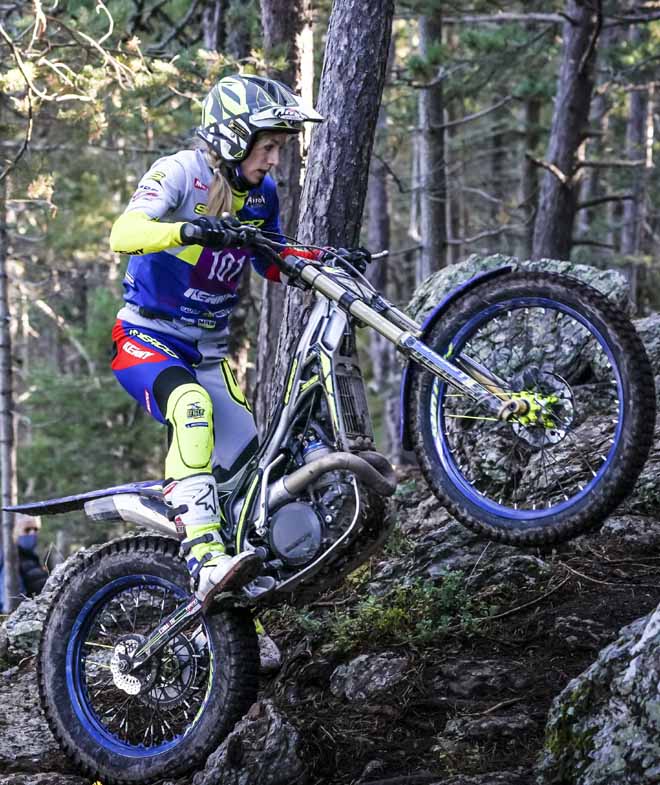 ------------------------------------------------------------------------------------------
1. Matteo GRATTAROLA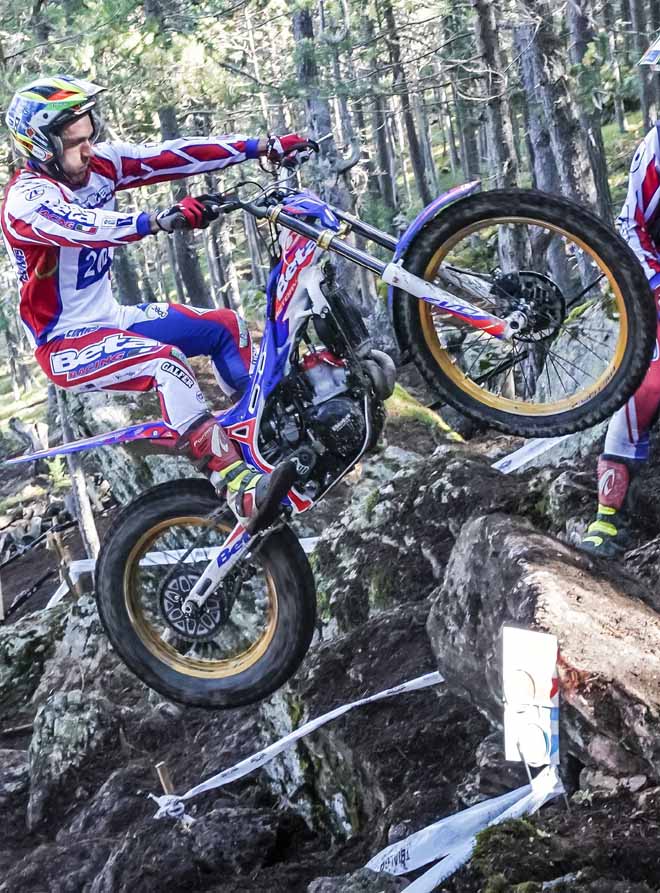 ------------------------------------------------------------------------------------------
1. Naomi MONNIER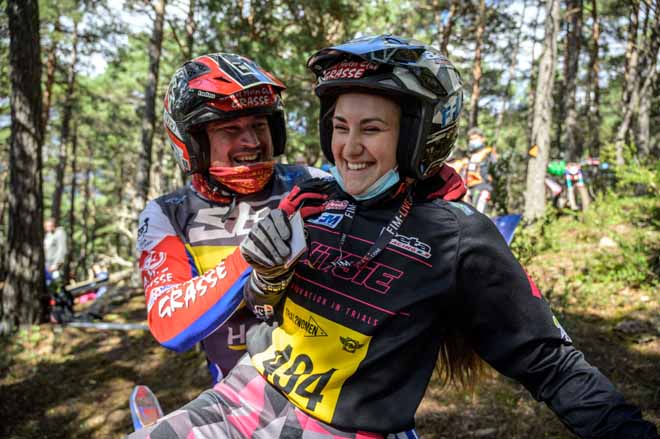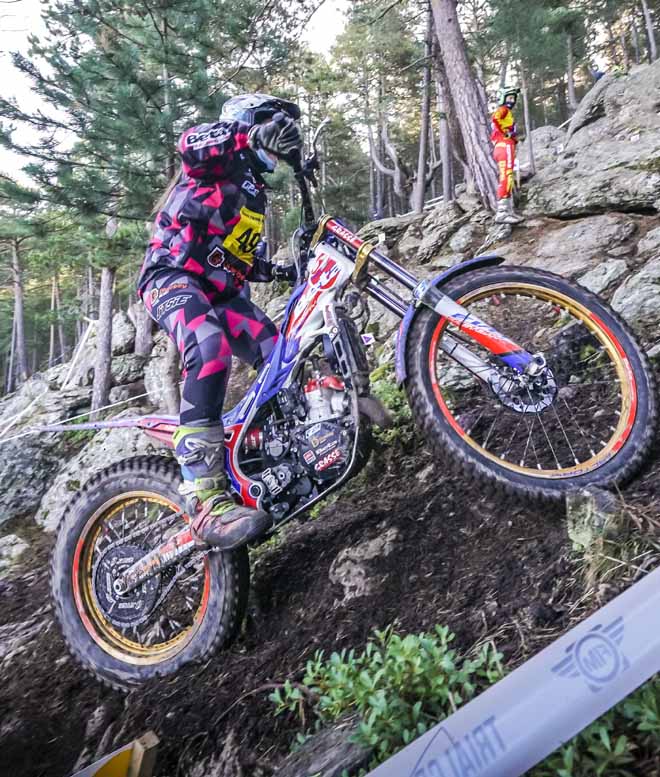 ------------------------------------------------------------------------------------------
1. Ben DIGNAN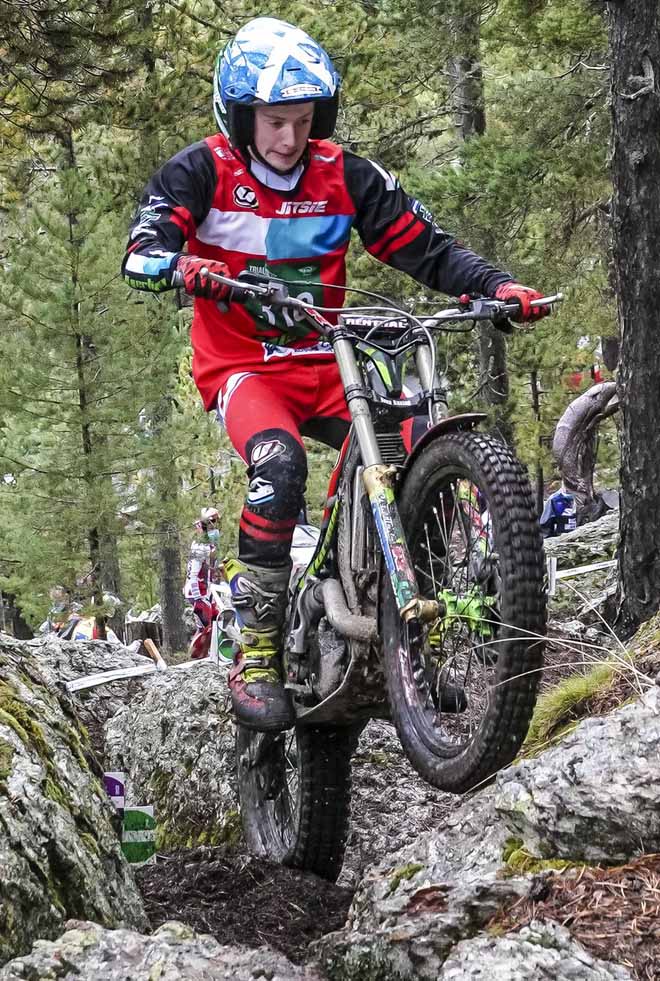 ---------------------------------------------------------------------------------------
press releases ---- comunicati stampa
---------------------------------------------------------------------------------------