10/10/20 - BOU CHAMPION FOR THE 14TH TIMES IN LAZZATE

Toni Bou (Repsol Honda) continued his unstoppable march to break any record. He got his 14th outdoor title, the 28th if we consider also the indoor series. Difficult to think somone will be able to do better. This penultimate round (the last will be to-morrow in the same place) has been held in the Trial Park "Campo Battù", thanks to the great efforts the local club (Lazzate) carried on its shoulders. Indeed it is the third competition they organized this year under the covid-19 rules. Public was not allowed to assist.

Bou gained soon a smooth gap on Jaime Busto (Vertigo) and Adam Raga (TRRS) at the end of the fist lap. He scored 21 marks, while Busto dropped 26 and Raga 28. Then the former champion made his progress unapproachable by any of his chasers: just 7 points lost in the second lap and 9 in the third. It meant an other clear victory, 39 marks compared to the 61 of Jorge Casales (Gas Gas)

The disastrous second lap od Raga, opened the road for his crown even one day before the end. Raga's score of 32, made him to slid until the eight place. Then he recovered a little in third lap, finishing in seventh position, but to postpone the title of Bou it was necessary a fifth place. Third Bustò.

Matteo Grattarola (Beta) got his second world title in Trial2, after dominating his class. He dropped in total 4 points against the 31 lost by today runner-up Aniol Gelabert (TRRS).Third Sondre Haga (TRRS) who scored 41 marks.

Albert Cabestany (Gas Gas) kept open the chances to catch the title in TRIAL_E class, beating his rival, still leader in the overall standings, Gael Chatagno (Electric Motion). Who will win to-morrow will be champion.

Pau Martinez (Vertigo) thanks to his victory is world champion in Trial 125.

To-morrow the last round.


---------------------------------------------------------------------------------------

BOU CAMPIONE PER LA 14-ESIMA VOLTA, MA CAMPIONE E' ANCHE IL GRATTA!

Matteo Grattarola (Beta) domina ed è campione del mondo in Trial2!

...questo e altro su Motosprint n.41 in edicola la prossima settimana...
------------------------------------------------------------------------------------------
------------------------------------------------------------------------------------------
------------------------------------------------------------------------------------------
1. Toni BOU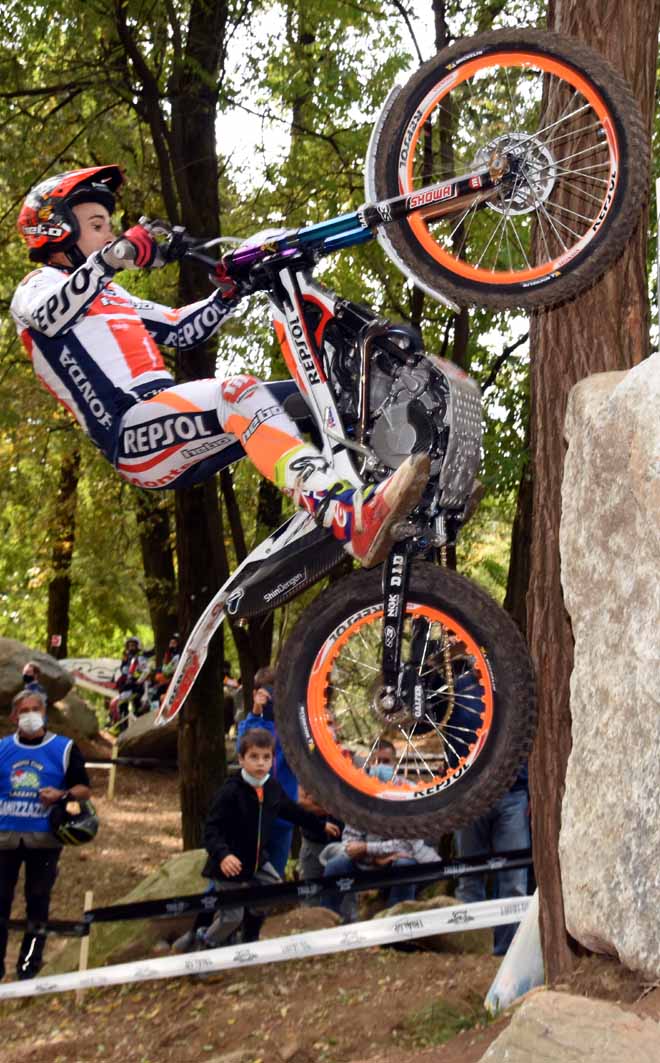 2. Jorge CASALES
3. Jaime BUSTO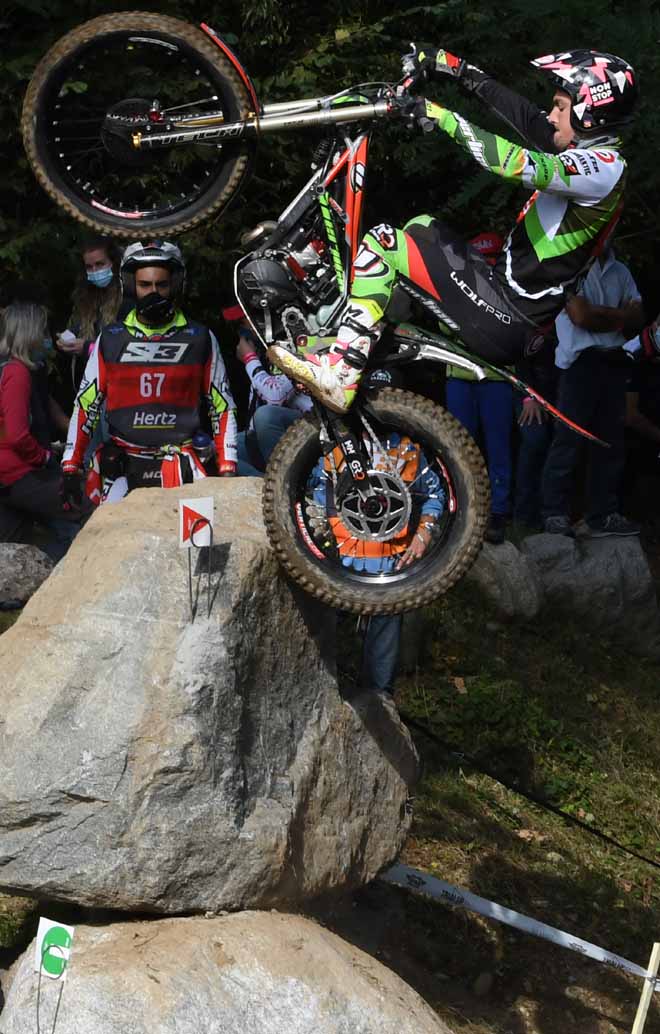 4. Takahisa FUJINAMI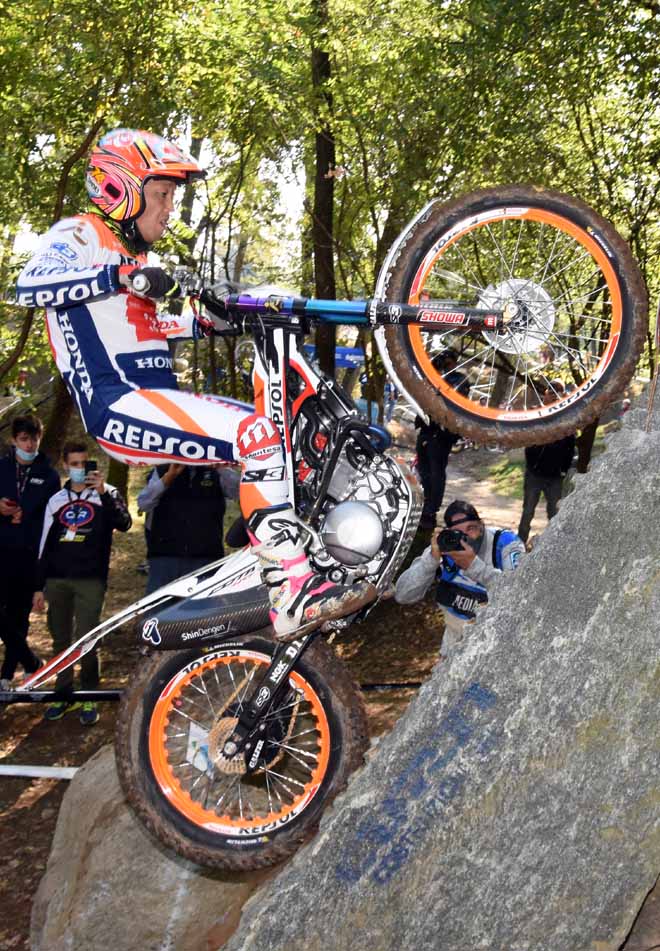 5. Jeroni FAJARDO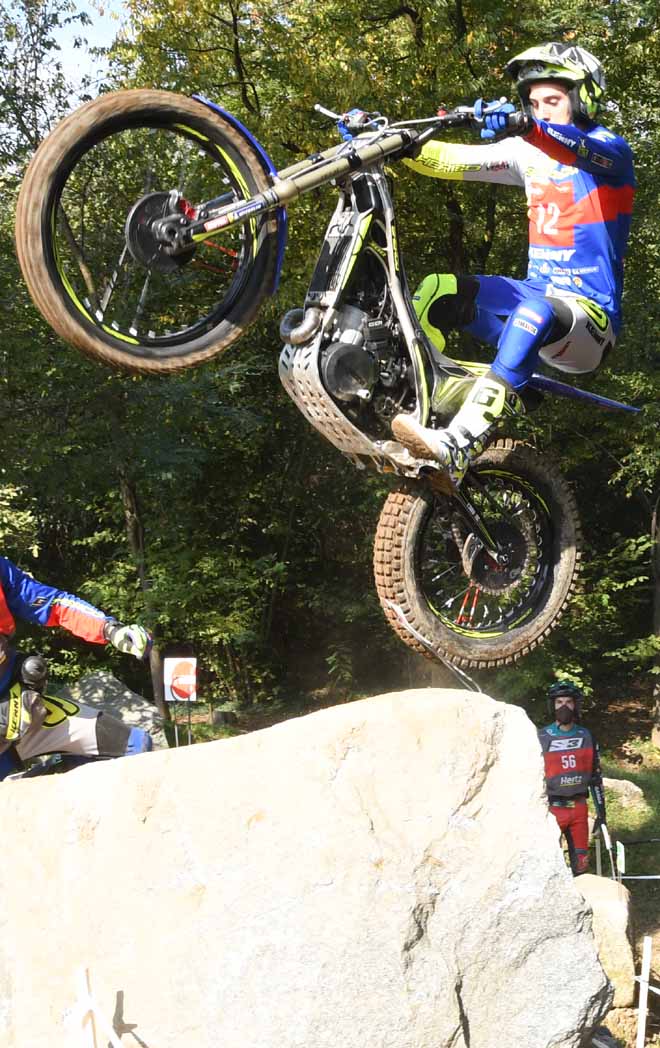 6. Gabriel MARCELLI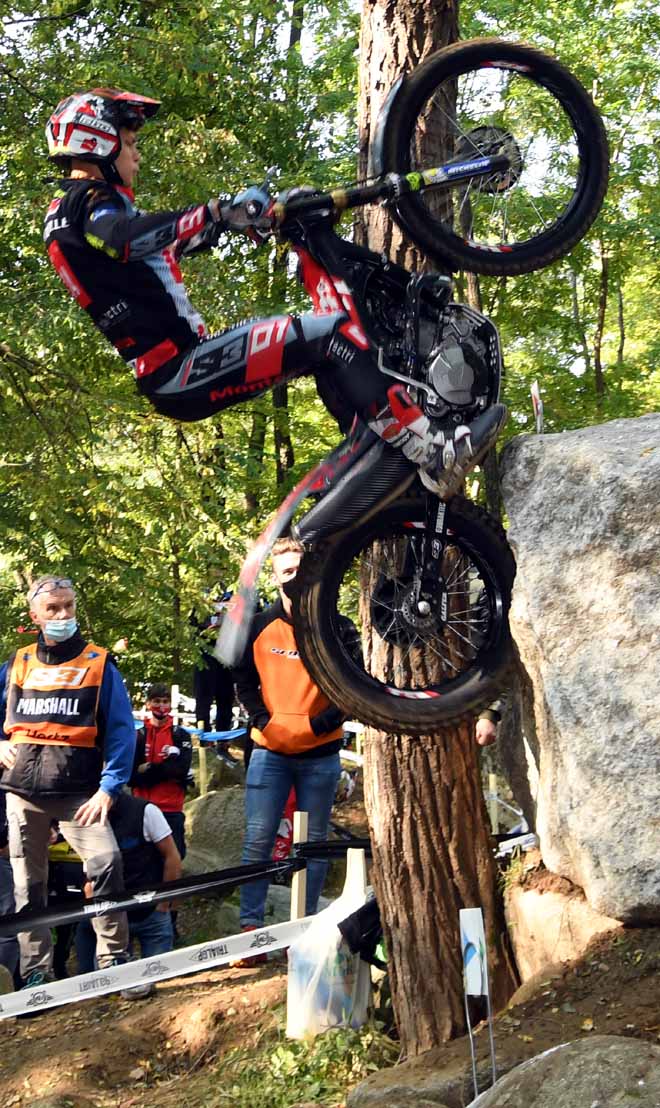 7. Adam RAGA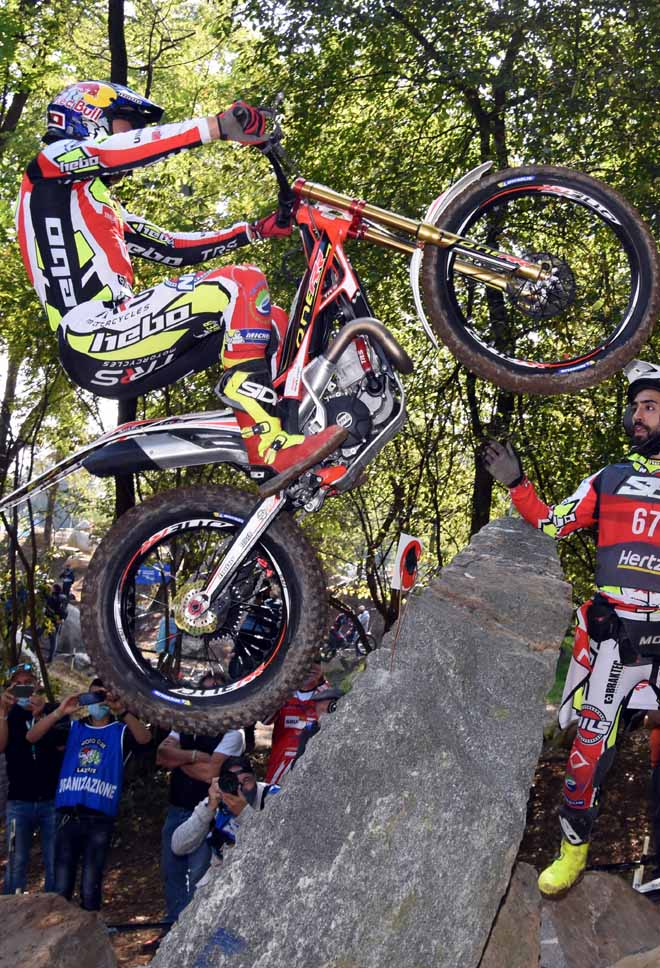 8. Miguel GELABERT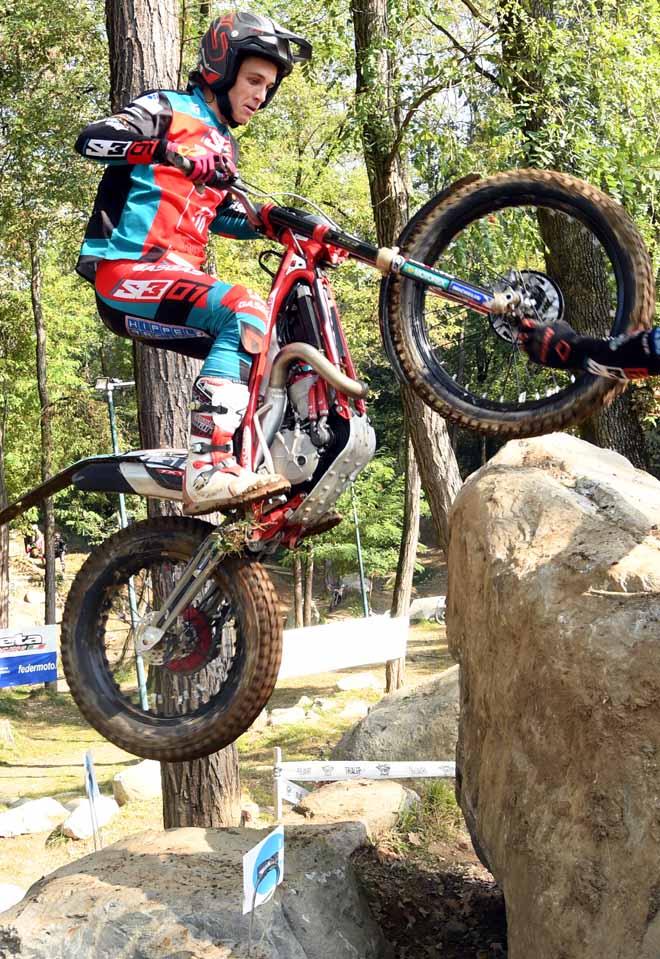 9. James DABILL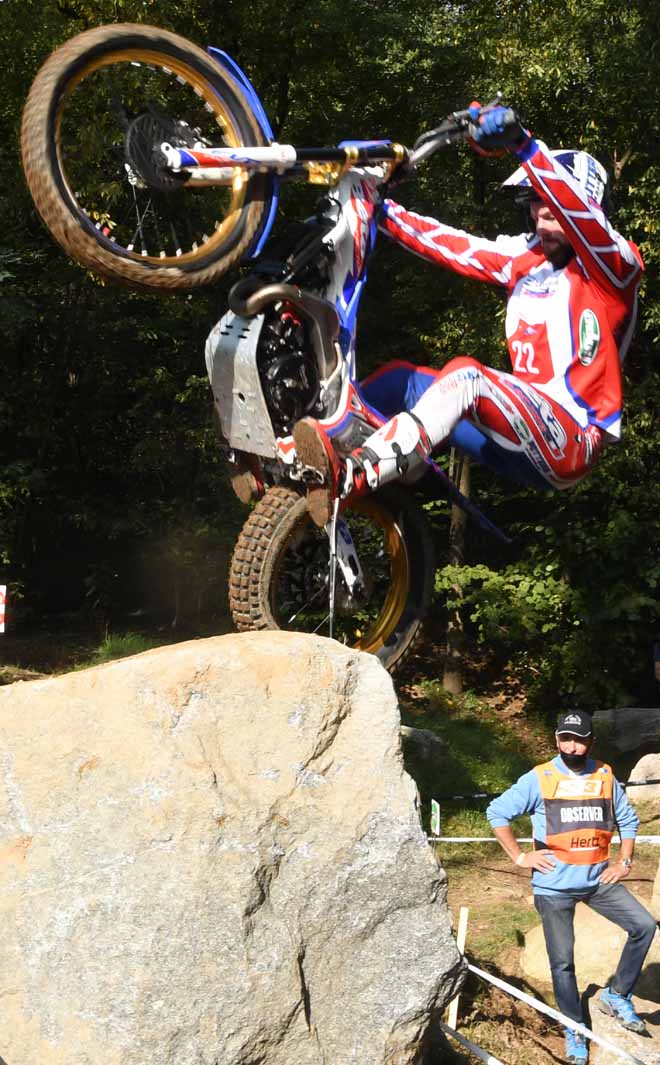 10. Dan PEACE
------------------------------------------------------------------------------------------
1. Matteo GRATTAROLA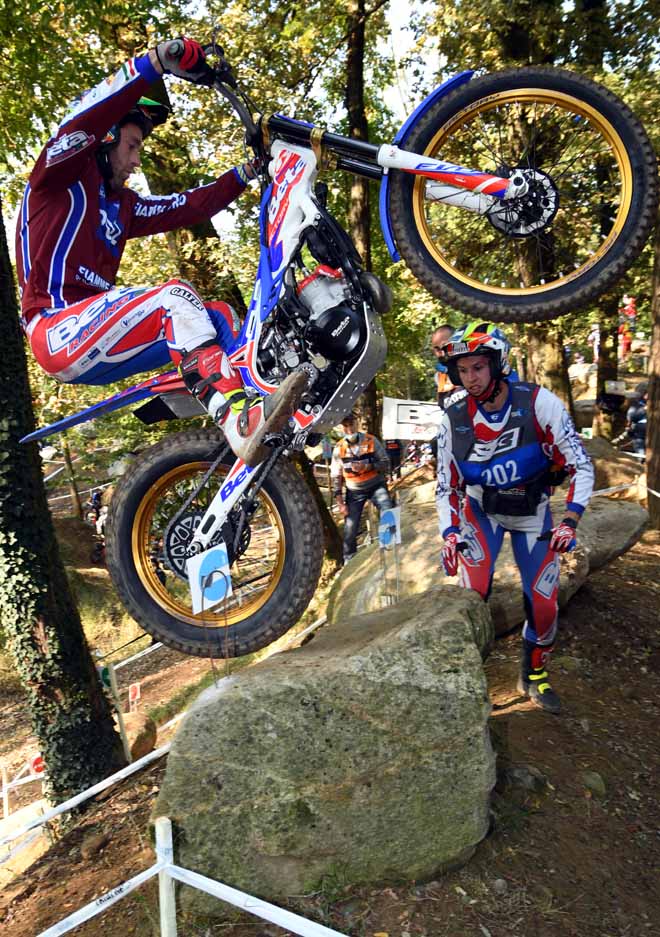 2. Aniol GELABERT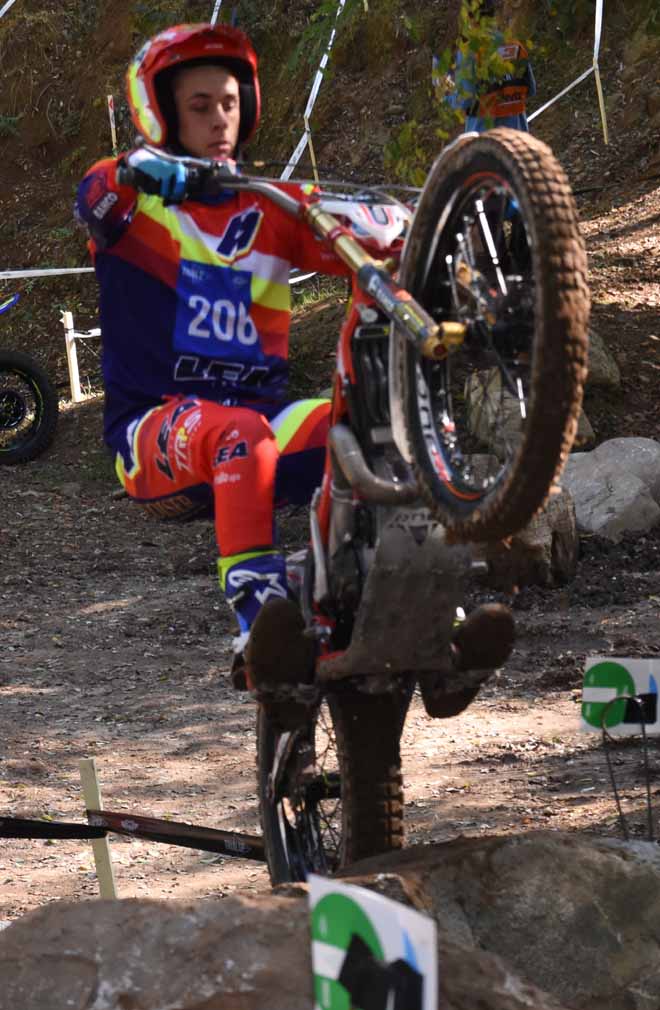 3. Sondre HAGA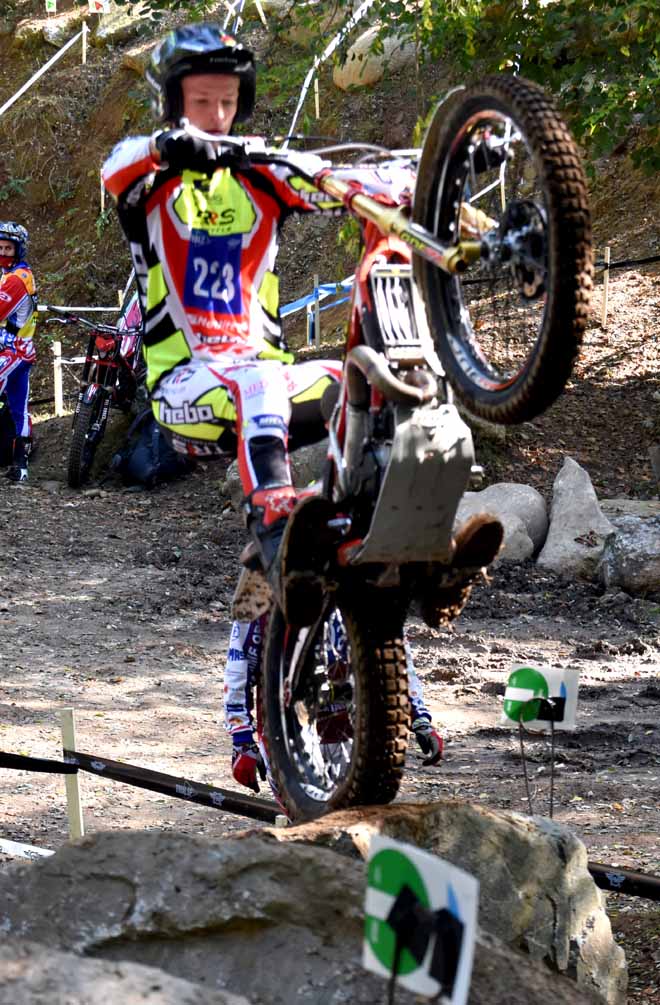 ------------------------------------------------------------------------------------------
1. Albert CABESTANY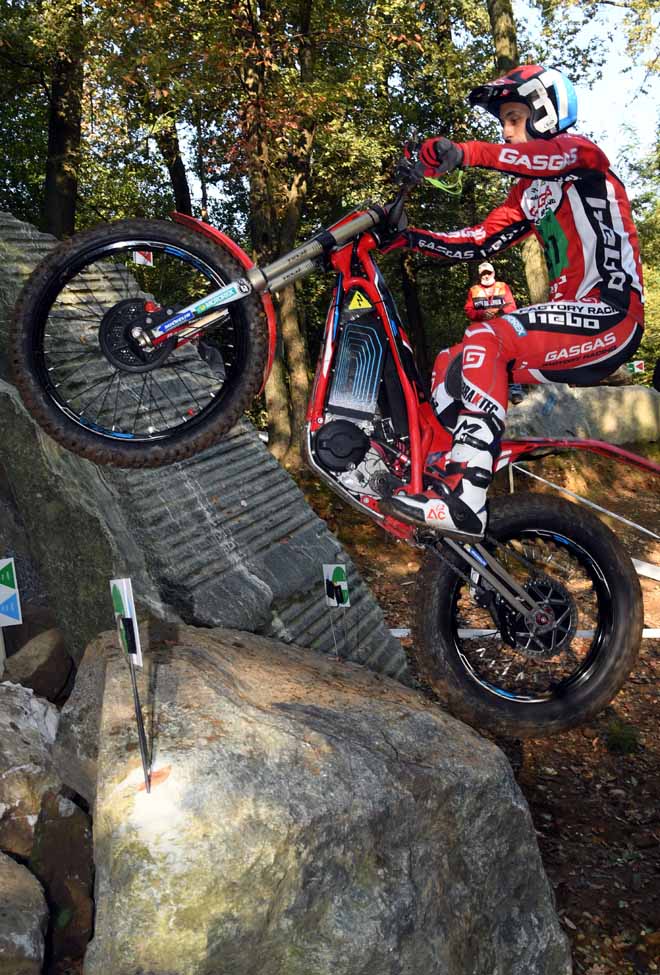 2. Gael CHATAGNO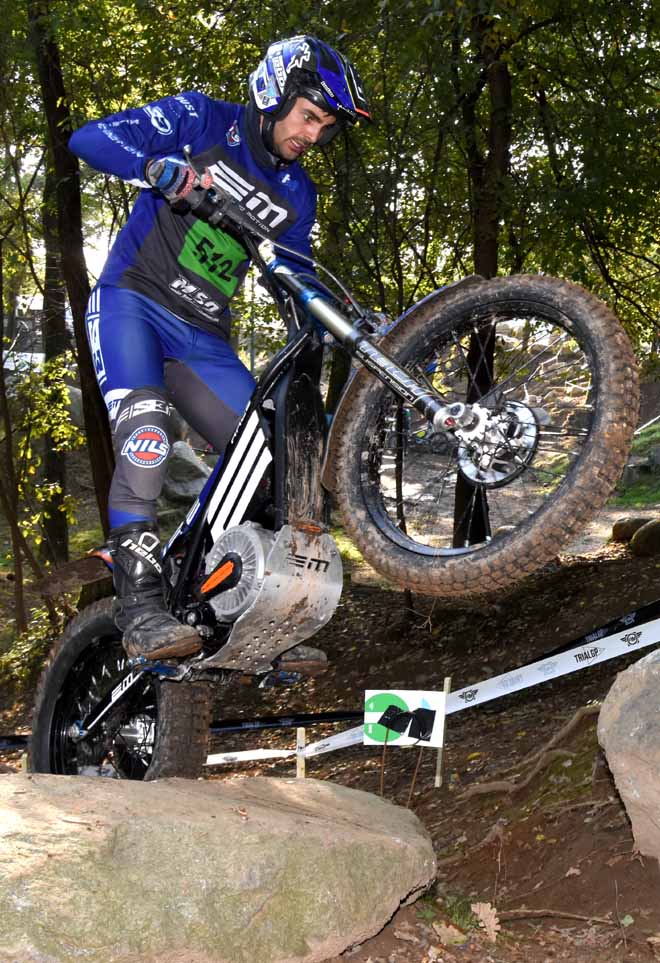 ------------------------------------------------------------------------------------------
1. Pau MARTINEZ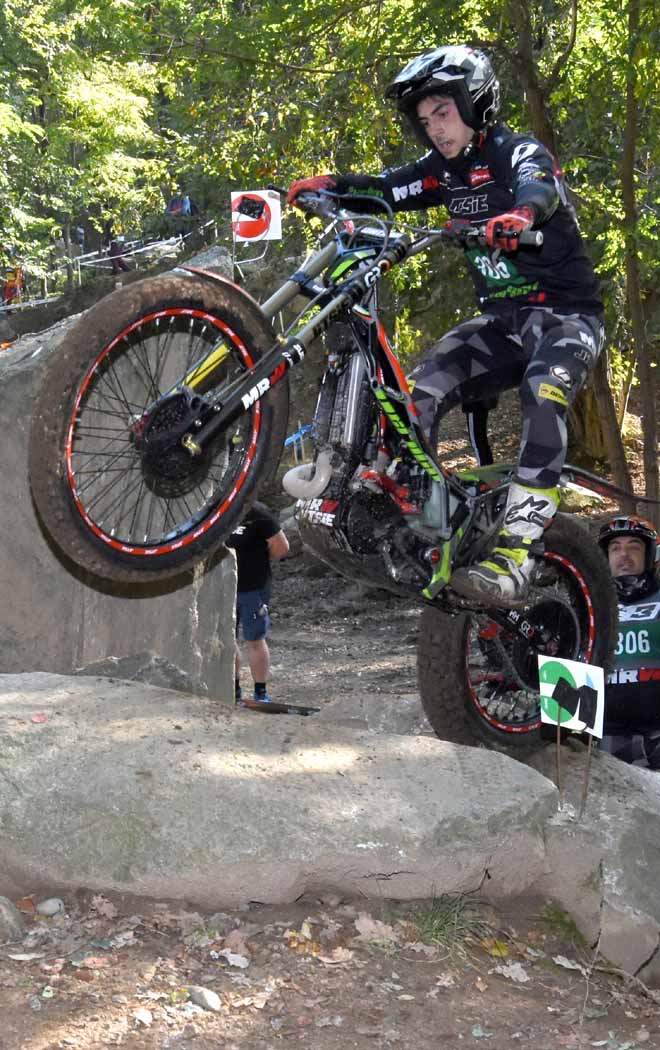 ---------------------------------------------------------------------------------------
press releases ---- comunicati stampa
---------------------------------------------------------------------------------------