30/05/21 - Tournour ahead of Haga and Grattarola. Hemingway won the Junior class.

The 2021 European Championship, opened yesterday with very young riders and women, begins with a surprise result in the top class. The favorite from the prediction, the eleven times Italian champion, two times world champion in Trial2 and three times European champion, Matteo Grattarola (Beta) has to settle for third place, beaten by the winner, compatriot Gianluca Tournour (Gas Gas) , already champion in 2015 and from Finnish Sondre Haga (TRRS).

Race was in Cortenova, in the province of Lecco, in Valsassina on a dry ground rich in natural rocks. Two laps of 15 sections. Tournour immediately detached his opponents with the delivery of the first card with only 11 points. Haga with 15 was not far away, while Grattarola had already accused three "5s" and shared third place with Aniol Gelabert (Beta). Grattarola's reaction on the second lap, closed with a peremptory 6, on a par with Haga, but for Tournour just two points more. Positions therefore confirmed.

Among the Juniors another good performance for the English Harry Hemingway (Beta) who, on the impulse of yesterday's victory, repeated himself once again thanks to a magical first lap. Just 13 errors against the thirty or so of all immediate chasers. A little more inattentive in the second round (26 points) but firmly staked a claim on a victory. Runner-up Rodney Bereiter (Beta) trailing by 13 penalties, and three points ahead of David Fabian (Beta).

In the Over 40s, success of an illustrious name who committed himself to the last championship in the highest category: Martin Kroustek (TRRS) author of the whole second lap clean. Second place to Andrea Buschi (Gas Gas). Very far behind the third and last competitor, Severin Sajevec (TRRS).

In the International category, Matteo Bosis (Vertigo) , son of the late great champion Diego, won.

Next appointment on the weekend of July 31st / August 1st in Grossheubach, Germany.

photos by Comitato Italiano Trial (Christian Valeri)


---------------------------------------------------------------------------------------

Tournour davanti ad Haga e Grattarola. Hemingway vince tra gli Junior.

Inizia con un risultato a sorpresa nella classe regina il campionato europeo 2021, aperto ieri con i giovani e le donne. Il favorito dal pronostico , l'undici volte campione italiano, due volte iridato in Trial2 e tre volte campione europeo, Matteo Grattarola (Beta) si deve accontentare del terzo posto, battuto dal vincitore, il connazionale Gianluca Tournour (Gas Gas), già campione nel 2015 e dal finlandese Sondre Haga (TRRS).

Si è corso a Cortenova, in provincia di Lecco, in Valsassina su un terreno secco e ricco di rocce naturali. Due giri di 15 zone. Tournour ha subito staccato gli avversari con la consegna del primo cartellino con soli 11 punti. Haga con 15 non era distante, mentre Grattarola aveva già accusato tre "5" e divideva la terza piazza con Aniol Gelabert (Beta). Reazione di Grattarola al secondo giro, chiuso con un perentorio 6, alla pari di Haga, ma per Tournour appena due punti in più. Posizioni dunque confermate.

Tra gli Junior ancora una bella prestazione per l'inglese Harry Hemingway (Beta) che sullo slancio della vittoria di ieri, si è ripetuto ancora una volta grazie a un magico primo giro. Appena 13 errori contro la trentina circa di tutti gli immediati inseguitori. Un po' più disattento nella seconda tornata (26 punti) ma vittoria ipotecata ormai. Secondo Rodney Bereiter (Beta) staccato di 13 penalità, e tre punti davanti a David Fabian (Beta).

Negli Over 40 successo di un nome illustre che si è impegnato fino all'ultimo campionato nella massima categoria: Martin Kroustek (TRRS) autore addirittura del secondo giro senza penalità. Secondo Andrea Buschi (Gas Gas). Molto staccato il terzo e ultimo concorrente Severin Sajevec (TRRS).

Nella categoria Internazionali ha vinto Matteo Bosis (Vertigo) figlio del compianto grande campione Diego.

Prossimo appuntamento nel week-end del 31 luglio/ 1° agosto a Grossheubach in Germania.
------------------------------ CLASSIFICHE/RESULTS ---------------------------------
ALL CLASSES / TUTTE LE CLASSI
------------------------------------------------------------------------------------------
EUROPE: 1. Gianluca TOURNOUR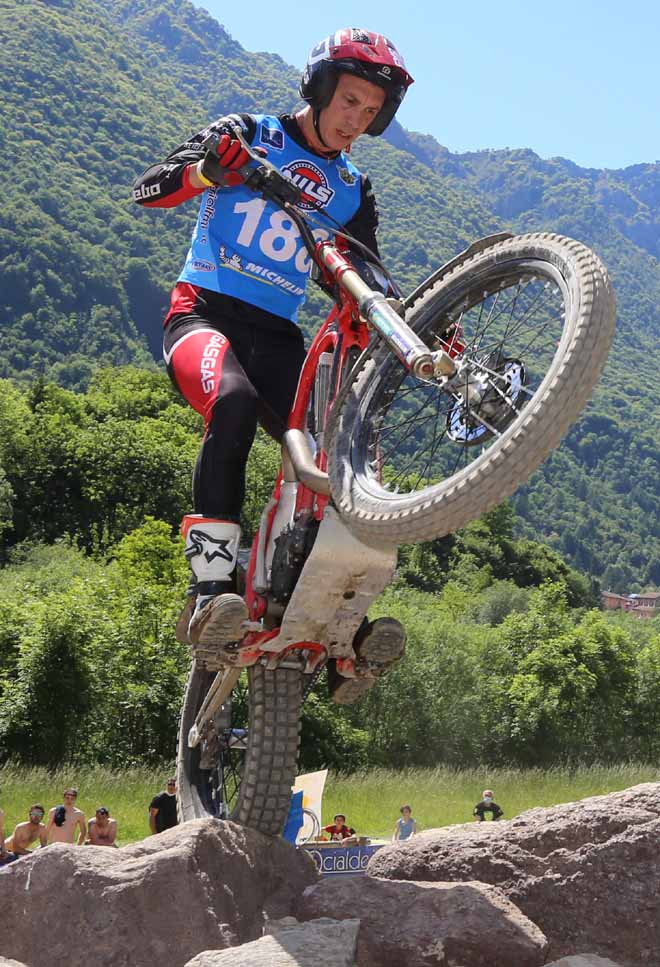 EUROPE: 3. Matteo GRATTAROLA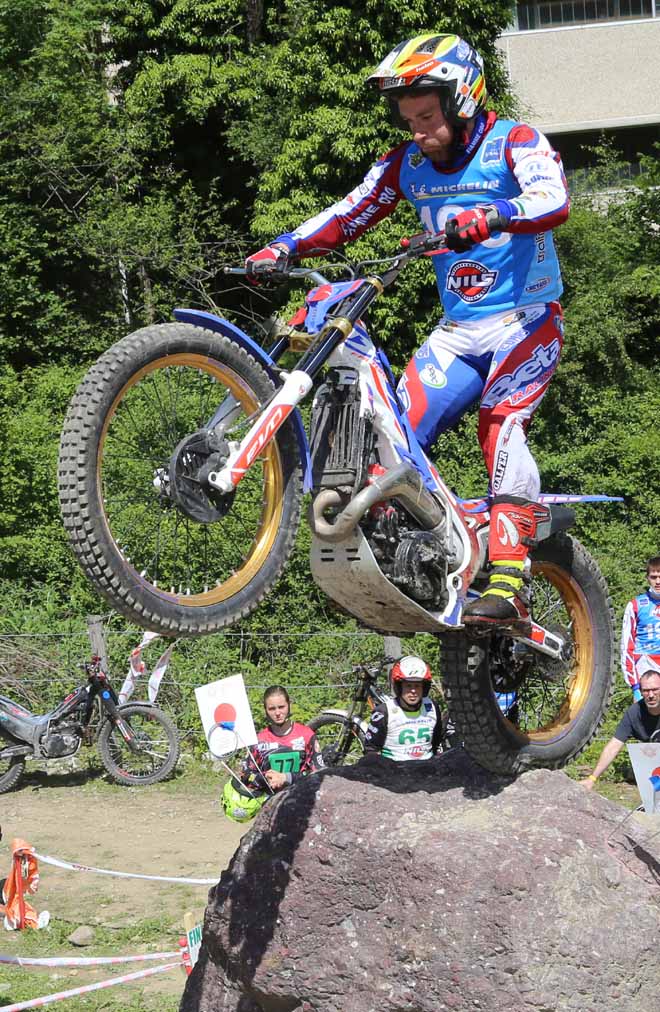 EUROPE: 4. Lorenzo GANDOLA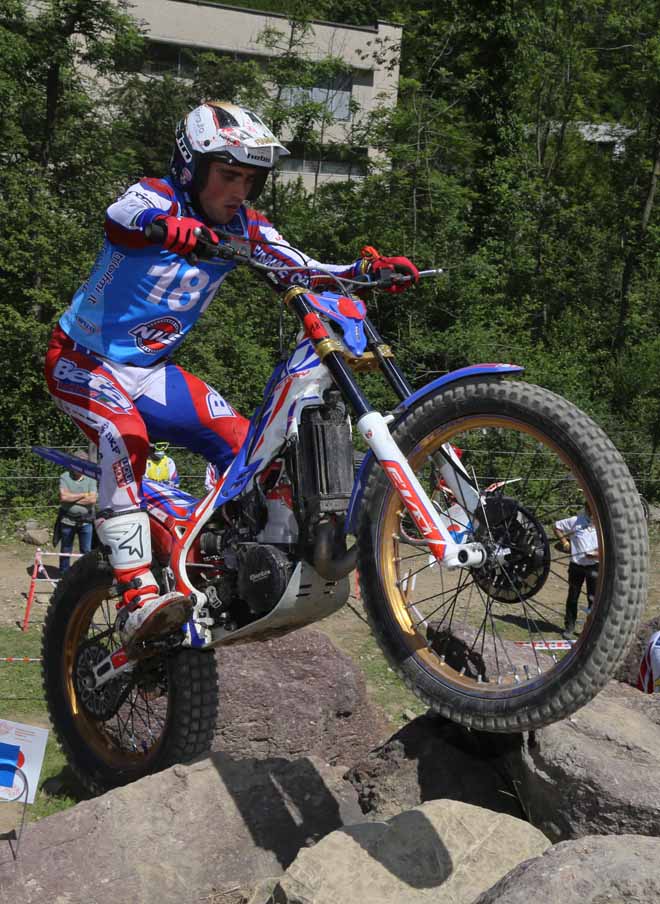 JUNIOR: 1. Harry HEMINGWAY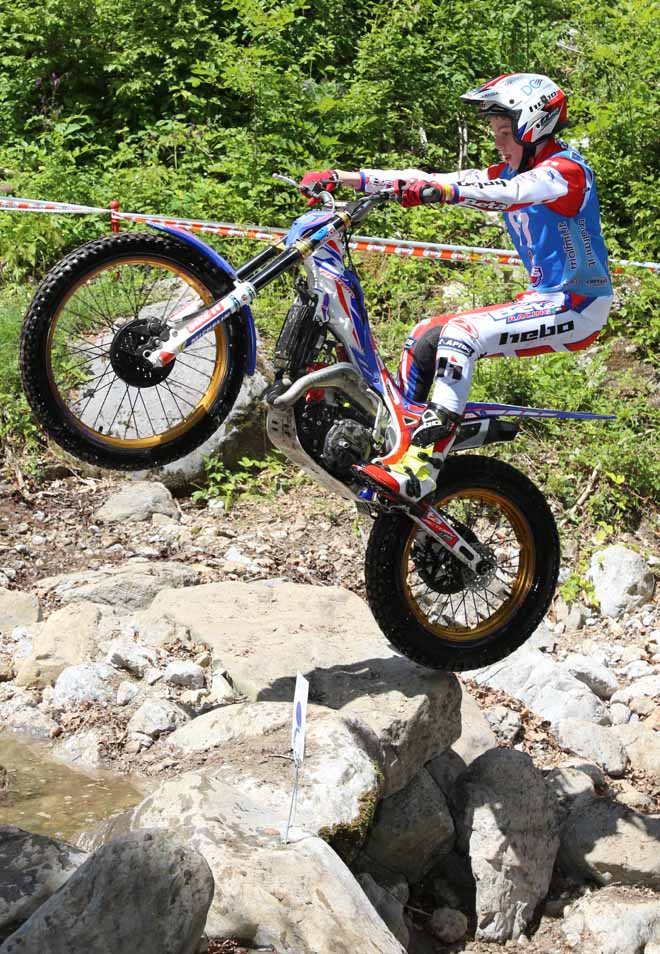 OVER 40: 1. Martin KROUSTEK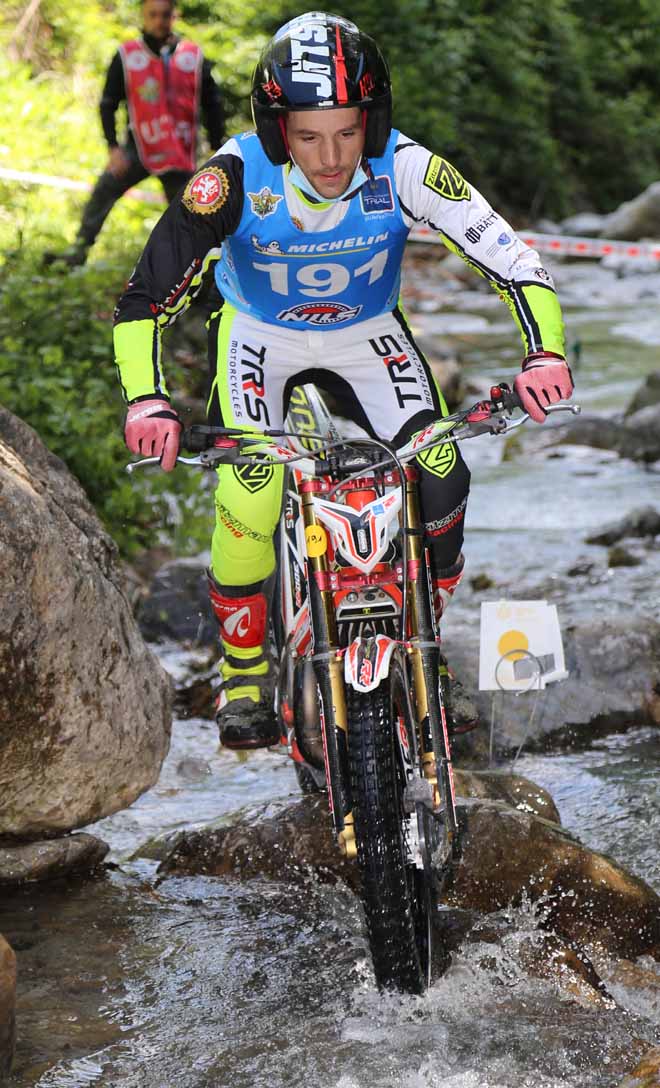 OVER 40: 2. Andrea BUSCHI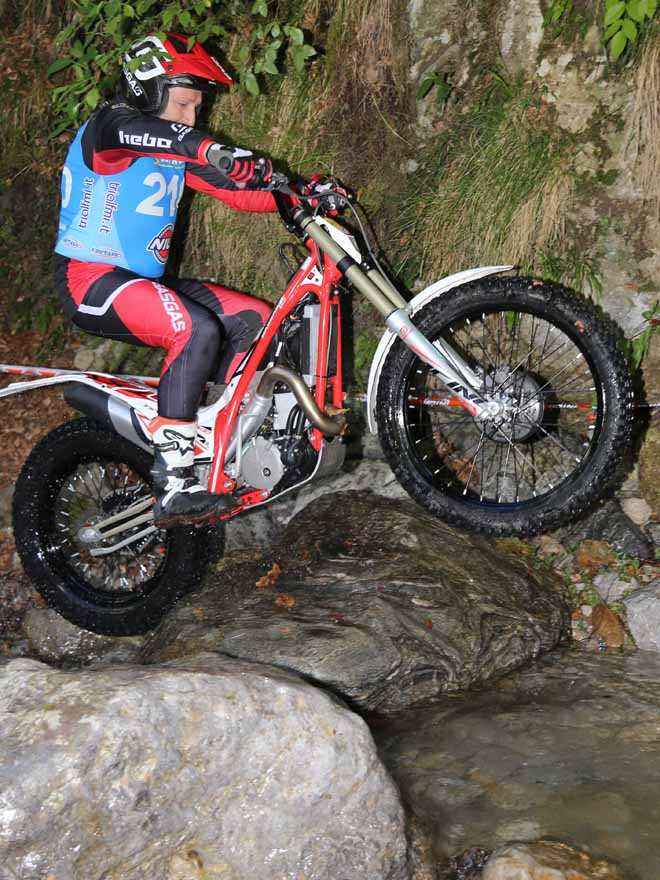 INTERNATIONAL: 1. Matteo BOSIS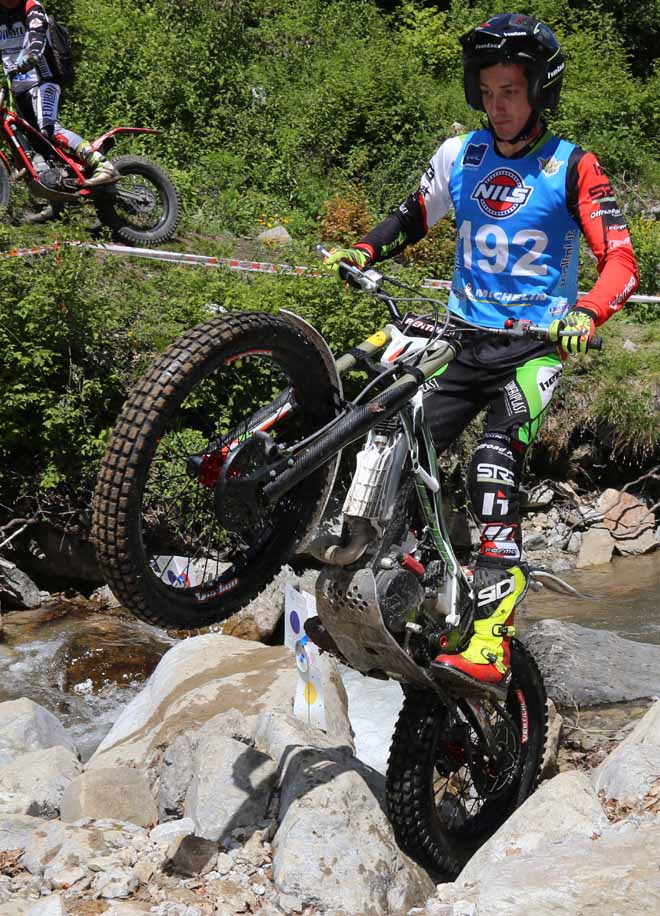 ------------------------------------------------------------------------------------------