24/07/21 - Matteo Grattarola (Beta)topped Pietramurata

Fifth round of the Italian championship held with format B, which includes two distinct days of competition for the following classes: International , TR1, TR2, TR3 and TR3 125. The first day was raced in the Offroad Park of Pietramurata, near Trento. In the two laps with 10 zones each, there was a big fight , so minimum gap from the scores of the best riders.

Tomorrow morning the Women and the TR4 will be on stage, in the afternoon there will be a similar race.


---------------------------------------------------------------------------------------

Matteo Grattarola in vetta a Pietramurata

Quinto round del campionato italiano disputato con il format B, che prevede due giornate distinte di gara per le categorie Internazionali, TR1, TR2, TR3 e TR3 125. Si è corso il primo giorno nell'Offroad park di Pietramurata (TN). Nei due giri di 10 zone, c'è stata molta battaglia e alla fine i distacchi fra i primi sono minimi.

Leggete Motosprint n. 30 la prossima settimana per il servizio.

Domani mattina saranno di scena le Donne e i TR4, al pomeriggio gara analoga.
------------------------------------------------------------------------------------------
CLASSIFICHE/RESULTS :
Tutte le categorie
Situazione di Campionato (Internazionali e TR1)
------------------------------------------------------------------------------------------
1. Matteo Grattarola (photo by Italiano Trial Christian Valeri)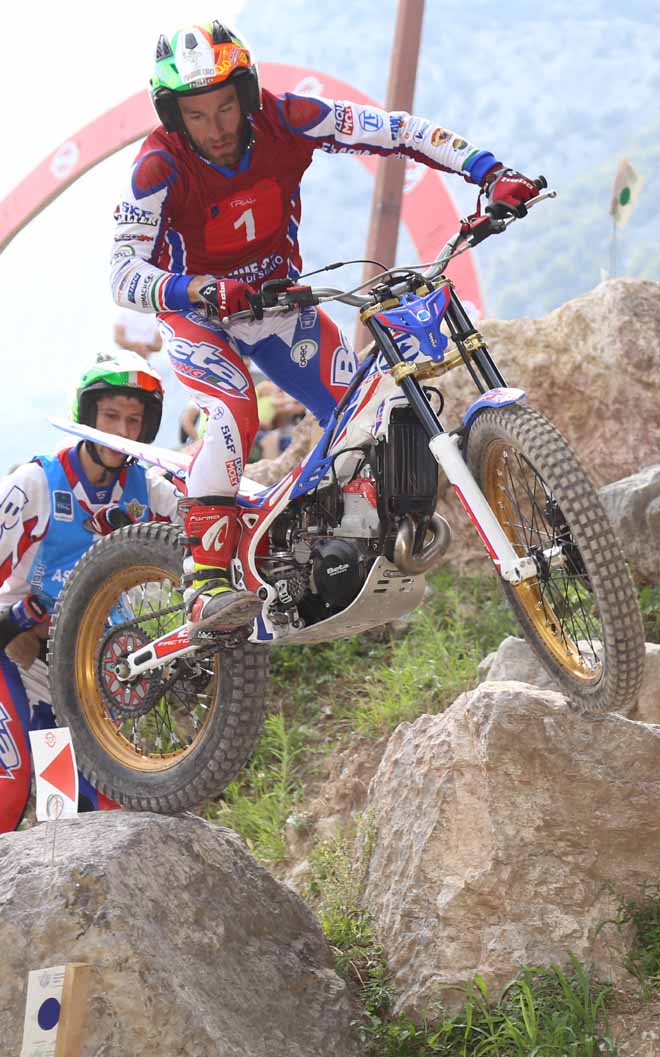 2. Luca Petrella (photo by our archivies)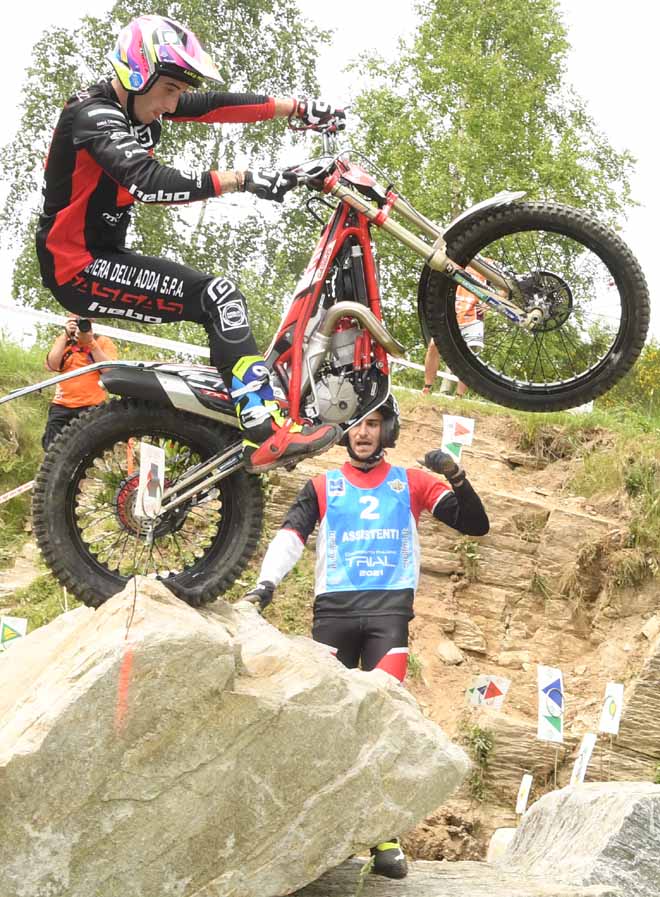 3. Lorenzo Gandola (photo by our archivies)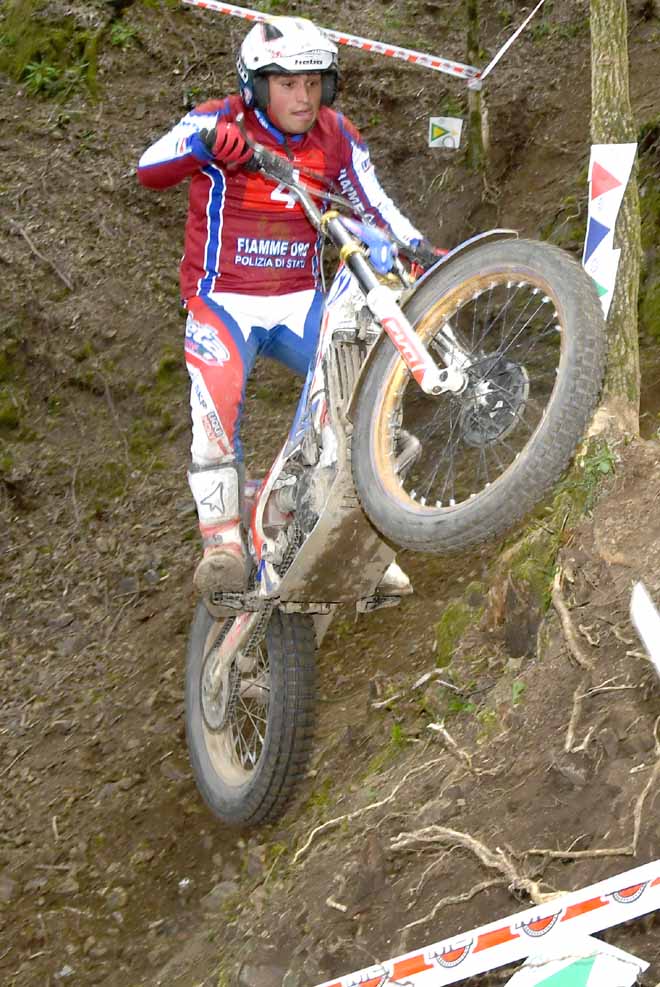 4. Gianluca Tournour (photo by our archivies)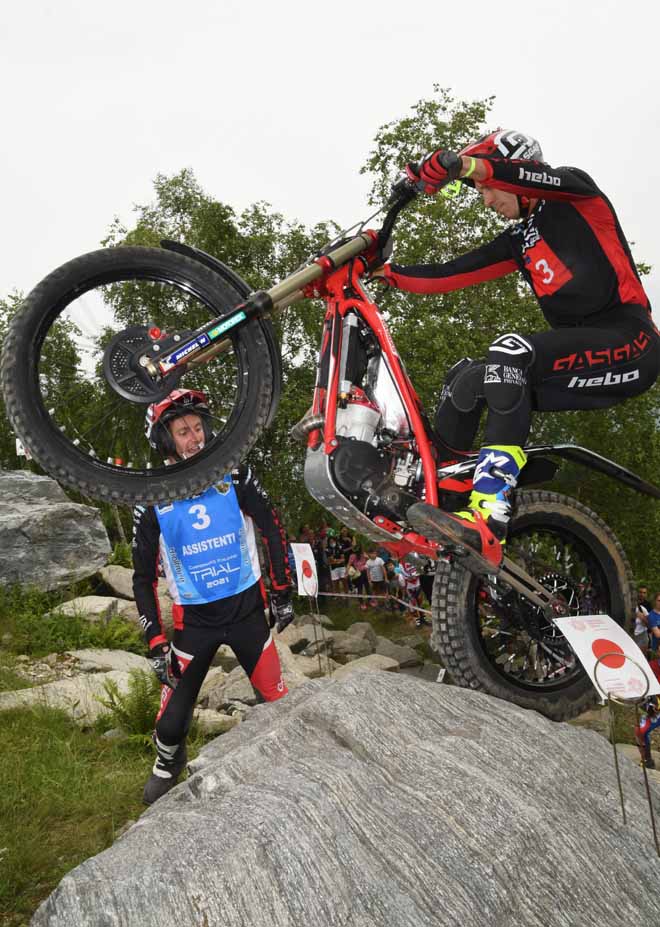 5. Carloalberto Rabino (photo by our archivies)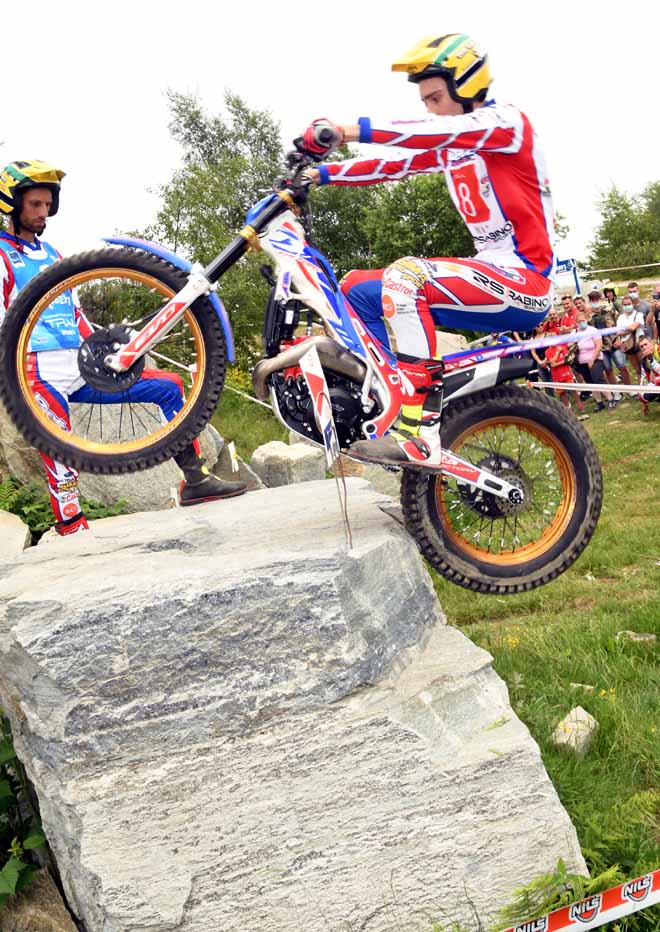 6. Andrea Riva (photo by our archivies)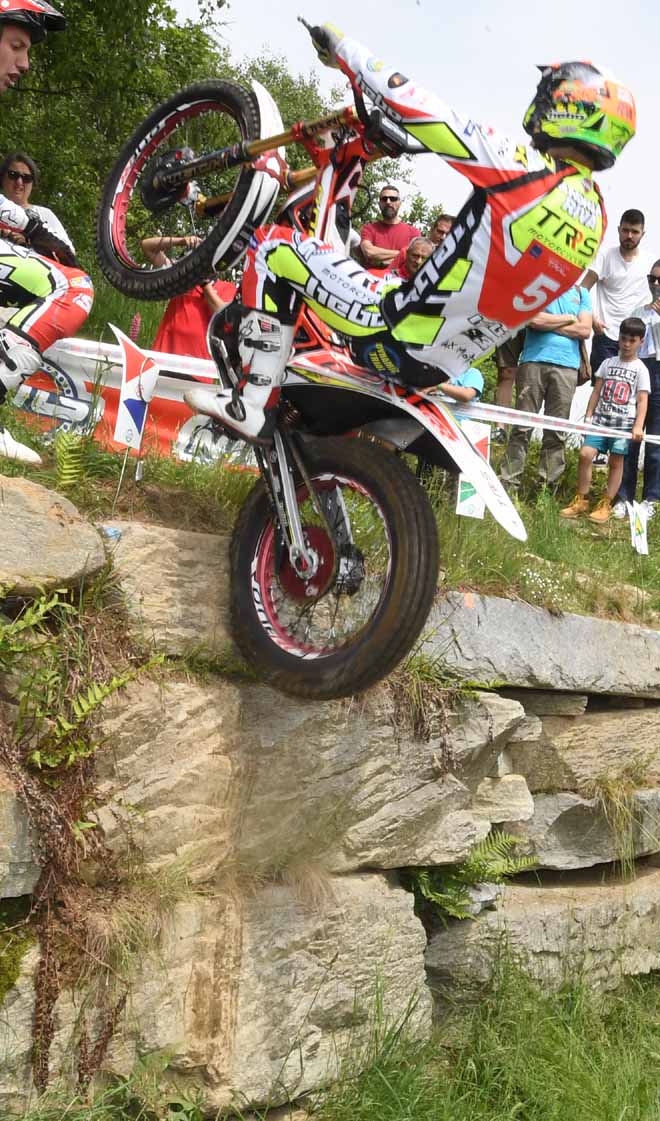 7. Mattia Spreafico (photo by our archivies)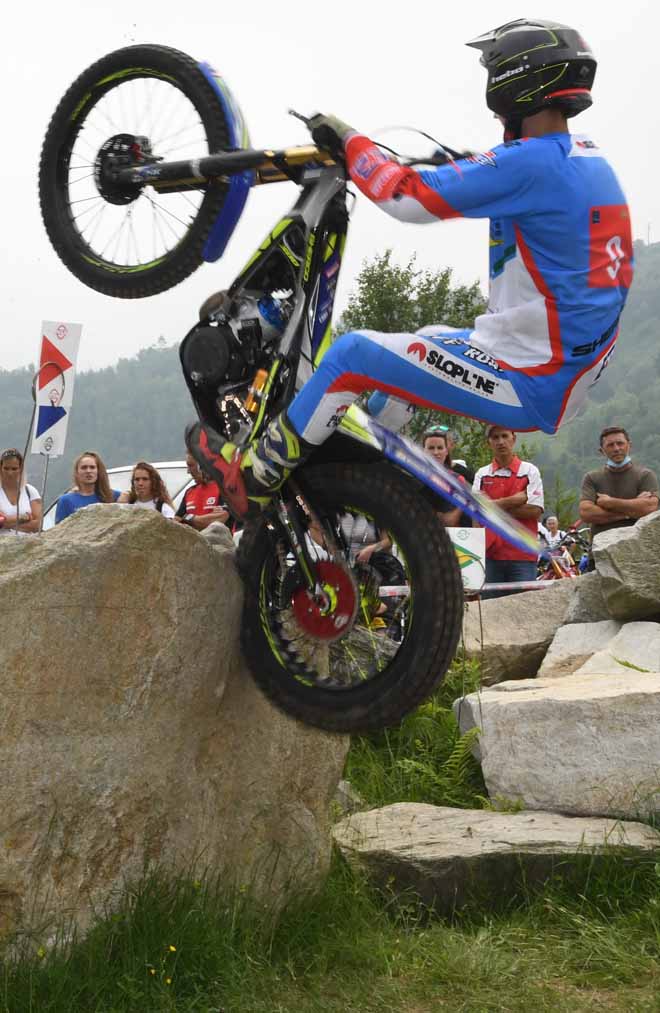 ---------------------------------------------------------------------------------------
press releases ---- comunicati stampa
---------------------------------------------------------------------------------------