18/09/21 - BOU MADE 15, SANZ AND MARTYN GOT THE OTHER TITLES

Toni Bou (Repsol Honda) extended his TrialGP run to 15 consecutive titles, his fellow Spaniard Laia Sanz (GASGAS) clinched her 14th TrialGP Women crown and Britain's Toby Martyn (TRRS) lifted the Trial2 title as the 2021 Hertz FIM Trial World Championship went down to the wire today at Gouveia in Portugal.

Bou has been in command since the opening round in Italy back in June and he sealed his record-breaking sequence of championships with a four-mark win ahead of his long-time rival and compatriot Adam Raga (TRRS) after parting with 20 marks following a hard day on the footpegs.

On a dry and dusty day, the first seven sections in a river bed followed by the next five over huge boulders proved to be testing but Bou was in command.

"This is amazing for me," said Bou. "Just one month before the first round in Italy I was injured so to win seven days out of nine makes me happy. Thank you to my team for all their help."

Just three marks clear of Raga following his opening lap of 10, Bou was super-consistent and matched this total on the second lap to end the day on a total of 20. Despite his best efforts which saw him drop his score second time around to 11, Raga had to settle for second on the day and in the championship.

Jaime Busto (Vertigo) was a further two marks behind in third to secure the FIM bronze medal as Gabriel Marcelli (Montesa) completed a Spanish top-four sweep ahead of Italy's Matteo Grattarola (Beta) who ended the series in fourth on his return to the premier class following his Trial2 title in 2020.

While Bou's title was pretty much a foregone conclusion, the TrialGP Women crown was up in the air heading into Portugal with British rider and reigning champion Emma Bristow (Sherco) going for her eighth consecutive title but leading Sanz – the 13-time champion who was returning to the series for the first time since 2013 – by just one point.

On the day Sanz rose to the occasion and topped the podium on a total of six with Berta Abellan (Vertigo) second on 11, three ahead of Bristow. The top five was completed by Spain's Sandra Gomez (TRRS) and British rider Alice Minta (Scorpa) who rode well but were never really in contention for a podium finish.

"It's been amazing," said Sanz. "Today has been really hard mentally but I handled the pressure well I think and after a very difficult year I'm really proud. I'm very thankful for my GASGAS team for believing in me."

The Trial2 championship has been a competition from the get-go between British riders Martyn and Jack Peace (Sherco) but while Martyn's third place today earned him the title he's been chasing full-time since 2017, the win on the day was claimed by Italian rider Lorenzo Gandola (Beta) from Alexandre Ferrer (TRRS).

Martyn is a fierce competitor and won't be happy to finish his campaign in third but his score of 17 – a full 12 behind 2016 Trial125 champion Gandola and four adrift of France's Ferrer – sealed the deal.

"I'm speechless," said Martyn. "It's been an awesome day and I didn't make it easy for myself but I'm so happy to be on top. I'd just like to thank my family and the TRRS team – there are so many people who've made this happen."

In Trial2 Women, already champion Andrea Sofia Rabino (Beta) went out with a victory – albeit after winning a three-way tie-break with her fellow Italian Sara Trentini (Vertigo) and Britain's Kaytlyn Adshead (TRRS) who finished in that order in the championship.

"I'm so happy," said Rabino. "It's great to win the championship and next year I want to move up to TrialGP Women."

With the championship finished, the season concludes tomorrow with the 2021 Hertz FIM Trial des Nations. The action kicks off at 8.30am GMT.

photos by Pep Segales/FIM


---------------------------------------------------------------------------------------

BOU FA 15, ALLA SANZ LA BATTAGLIA CON LA BRISTOW, GANDOLA SI RIPETE COME ANCHE LA RABINO!

Festeggiato con una vttoria il 15° titolo di Toni Bou (Repsol Montesa) , ormai più che una leggenda nella nostra specialità. L'ultimo round si è disputato a Gouveia in Portogallo per recuperare, almeno in parte, i due giorni di gara previsti in Gran Bretagna e poi saltati.

Secondo oggi e in campionato Adam Raga (TRRS) davanti a quel Jaime Busto (Vertigo), che nelle ultime gare ha ritrovato la sua forma ideale e che ha indispettito i fan italiani di Matteo Grattarola (Beta), perchè lo ha spodestato dal podio finale.

Matteo anche oggi è giunto quinto superato nel finale da Gabriel Marcelli (Montesa). L'aver sfiorato il terzo posto finale non era assolutamente prevedibile dopo che per tre anni aveva lasciato la classe top.

Il quarto posto lo rende indiscutibilmente ben felice di un traguardo ambito e forse sottoscritto alla vigilia del campionato, se mai avesse potuto scegliere. Rimane sempre la miglior prestazione di un azzurro dai tempi d'oro di Bosis e Miglio, tanto per intenderci...

Oggi è stata l'ultima gara del grande campione giapponese che mancherà moltissimo a tutti gli appassionati per la sua innata simpatia, Takahisa Fujinami (Repsol Honda).

Seconda vittoria consecutiva per Lorenzo Gandola (Beta) nella Trial2, che ha superato se stesso ripetendo la maiuscola prestazione del primo giro anche nella seconda tornata, risultata sempre deficitaria nelle gare precedenti. Quarto posto finale. Toby Martyn (TRRS), grazie al terzo posto si è aggiudicato il titolo.

Degna di nota la quinta posizione di Carloalberto Rabino (Beta), in crescendo in questo fine campionato. A punti anche Gianluca Tournour (GASGAS) al 14° posto.

Controsorpasso definitivo per la donna della Dakar, nonchè ora 14 volte campionessa del mondo di Trial , Laia Sanz (GASGAS), nei confronti della campionessa in carica Emma Bristow (Sherco), oggi battuta anche dalla giovane Berta Abellan. Unica italiana, Martina Gallieni (TRRS) piazzatosi 11-esima (decimo posto perso per 12 secondi) e al nono posto in campionato.

Forte del titolo in Women Trail2, conquistato la scorsa domenica in Spagna, Andrea Sofia Rabino (Beta) è ancora salita sul gradino più alto del podio, davanti a Sara Trentini (Vertigo), che ha così difeso la seconda piazza in campionato. Alessia Bacchetta (GASGAS) oggi undicesima si è piazzata al settimo posto finale.

Domani sullo stesso terreno il Trial delle Nazioni sia maschile che femminile.
------------------------------------------------------------------------------------------
------------------------------------------------------------------------------------------
------------------------------------------------------------------------------------------
Takahisa FUJINAMI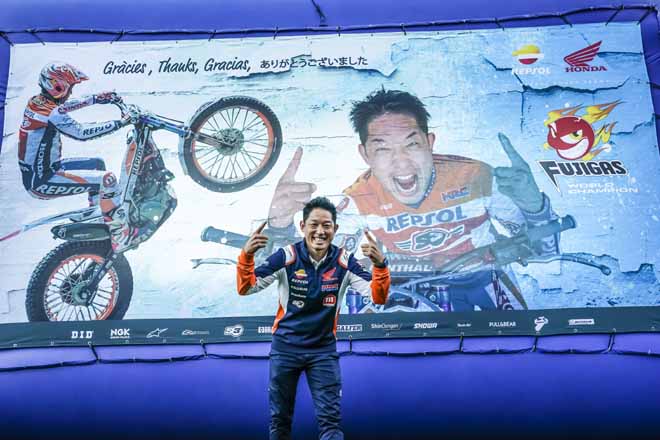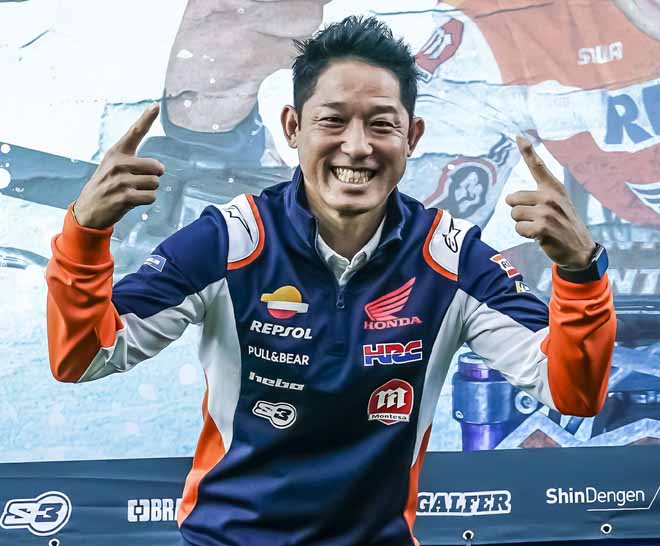 1. Toni BOU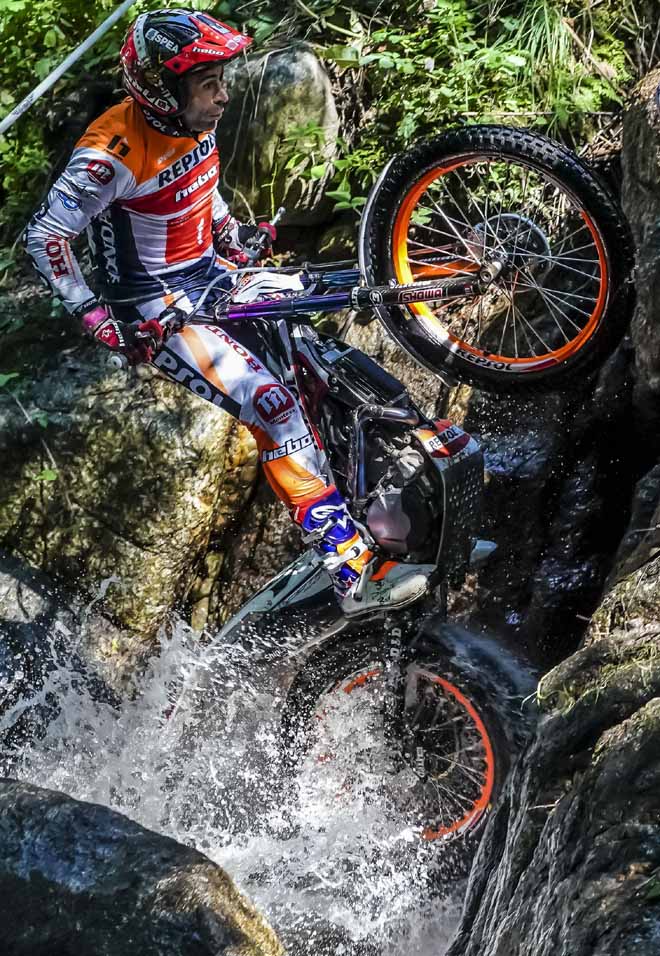 2. Adam RAGA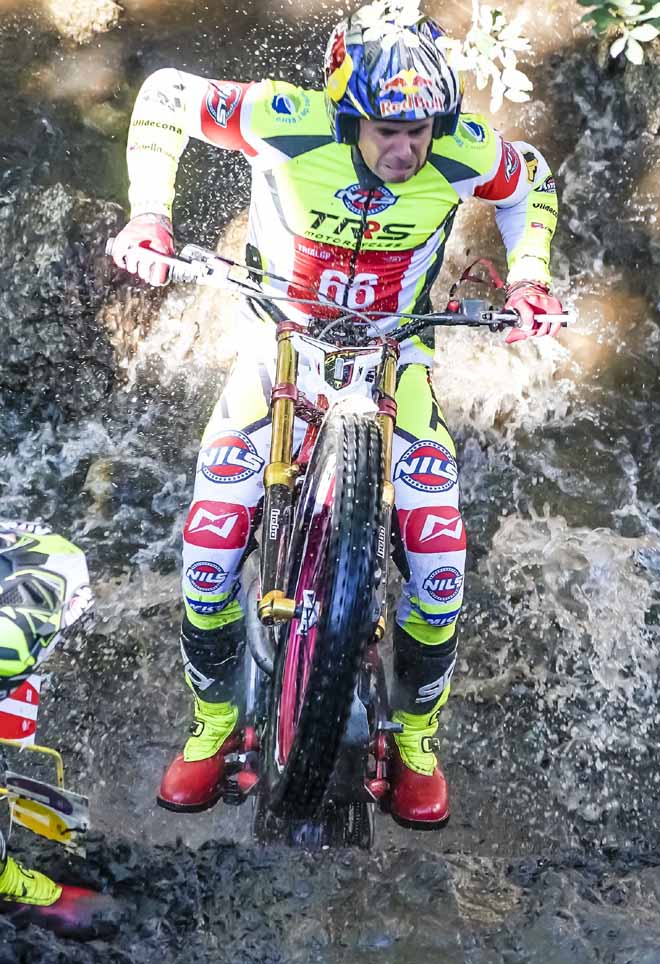 3. Jaime BUSTO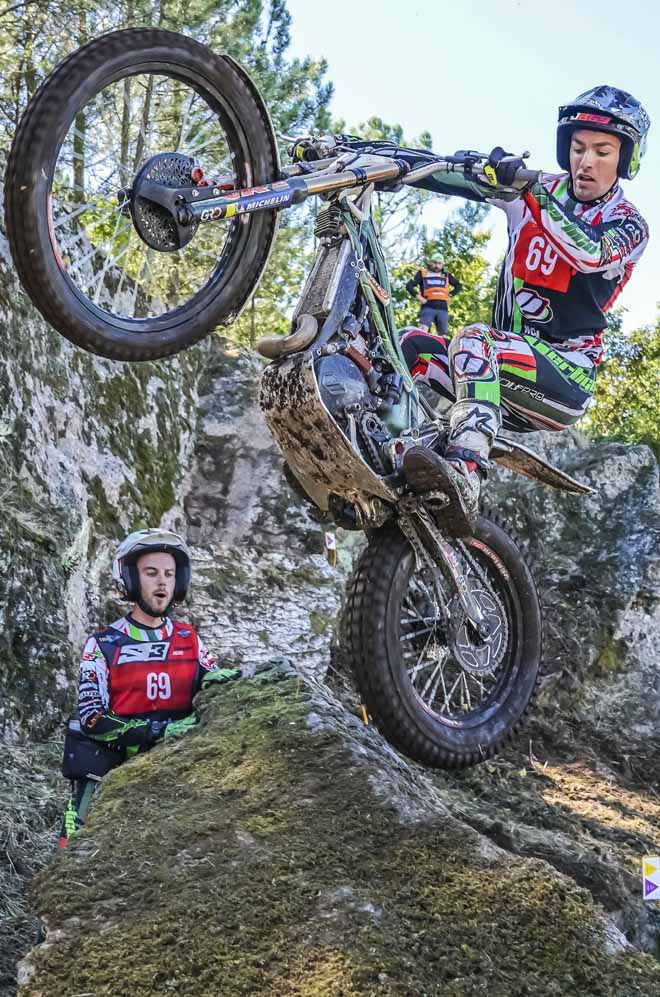 4. Gabriel MARCELLI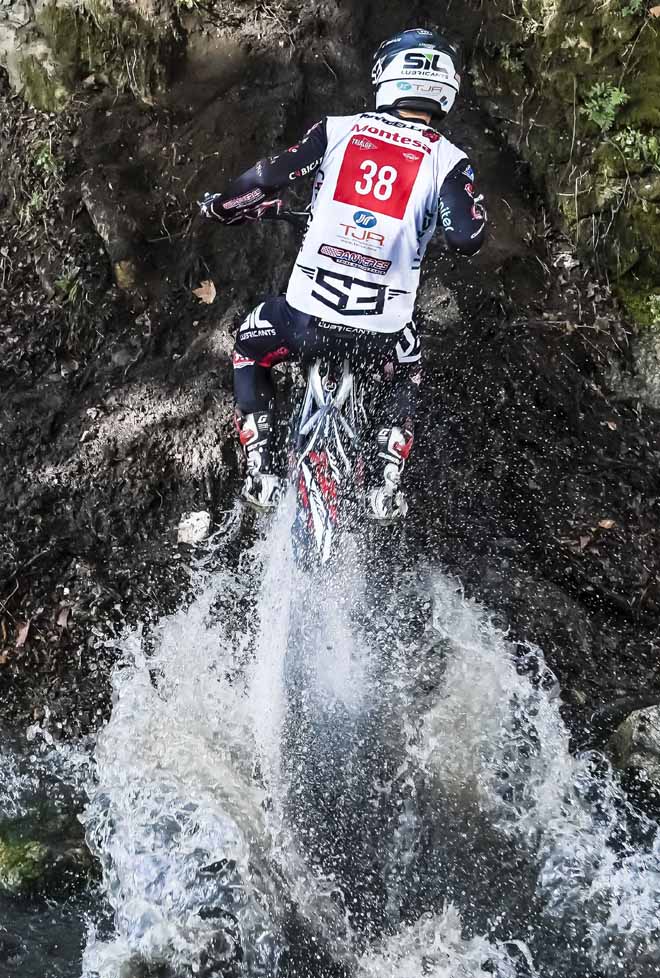 5. Matteo GRATTAROLA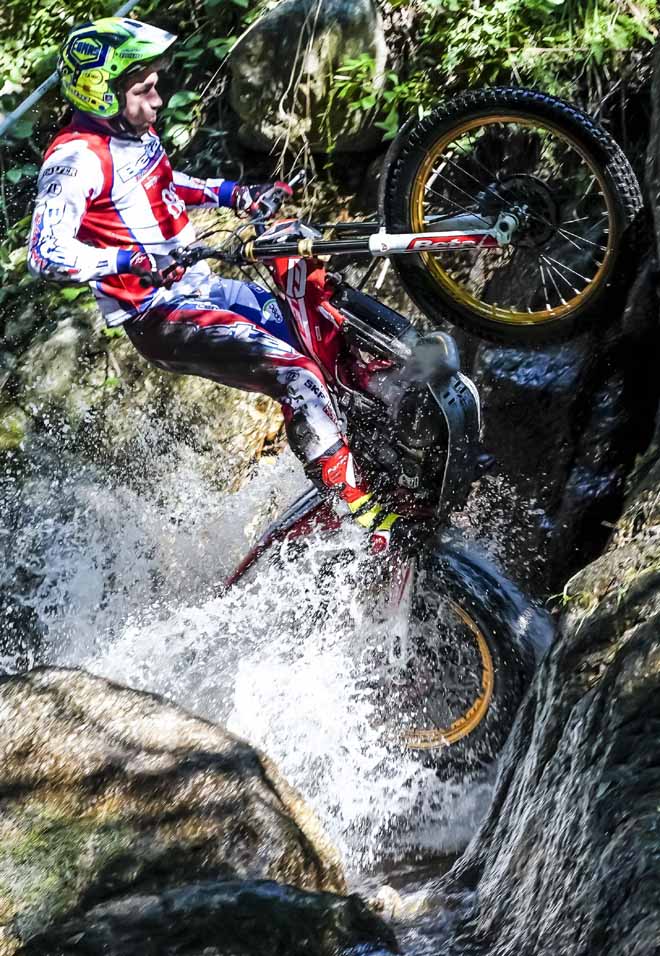 ------------------------------------------------------------------------------------------
1. Laia SANZ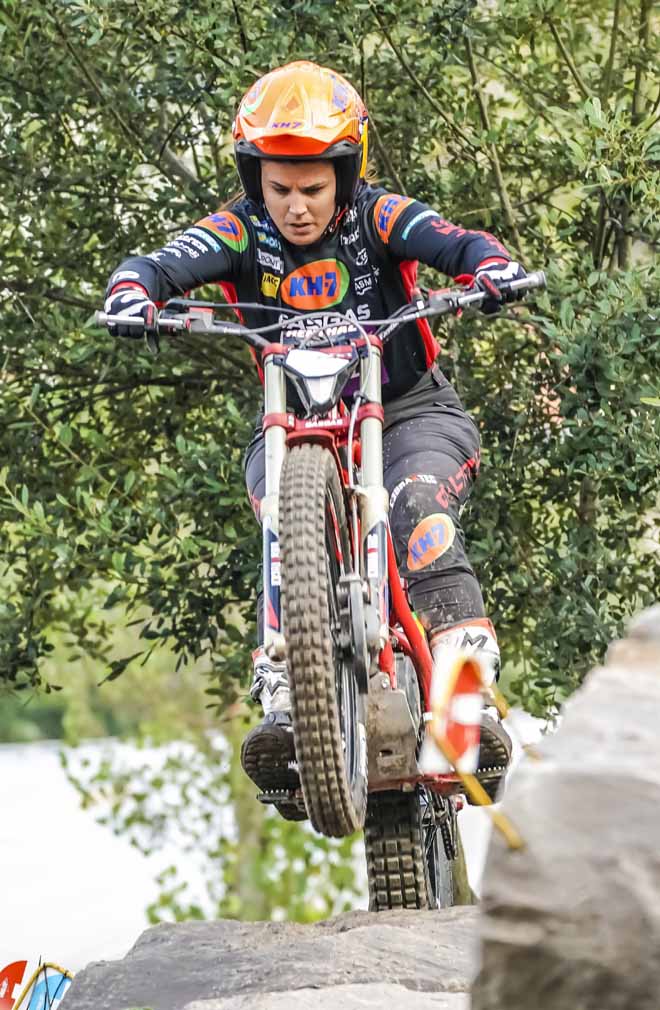 2. Berta ABELLAN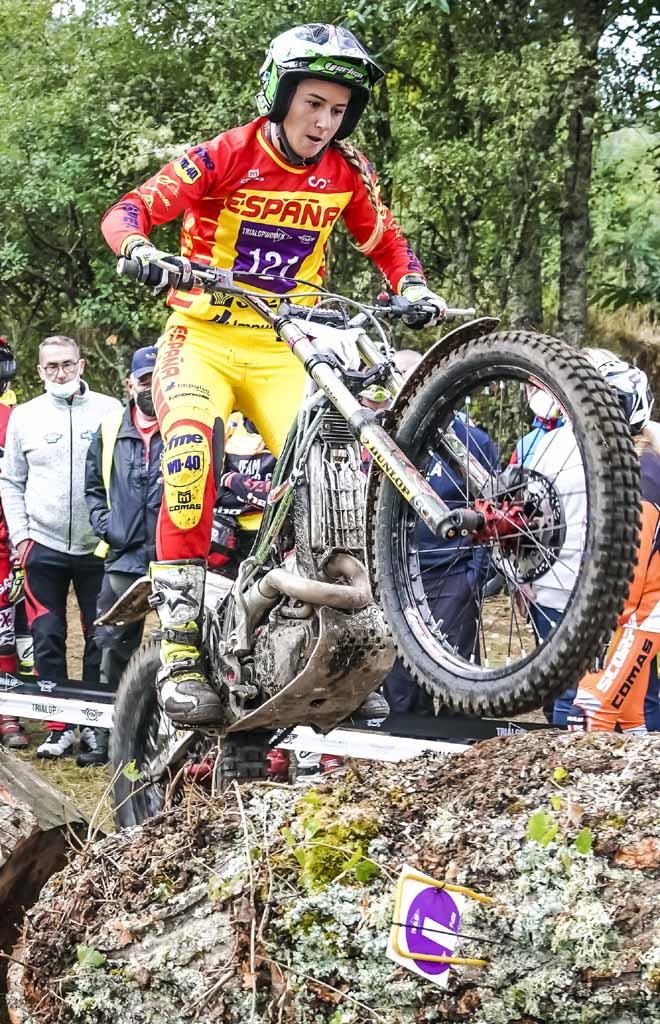 3. Emma BRISTOW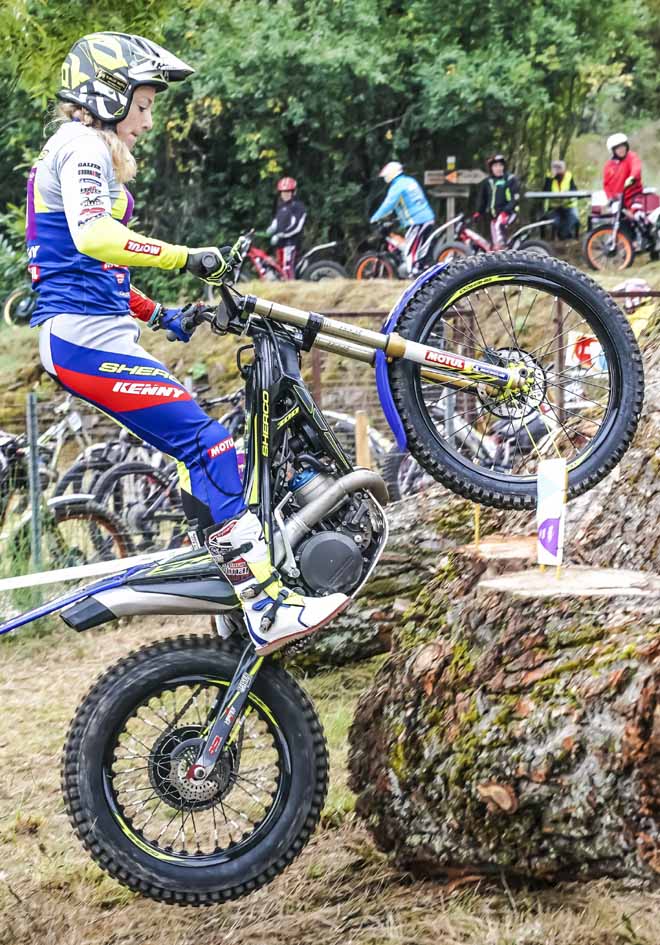 ------------------------------------------------------------------------------------------
1. Lorenzo GANDOLA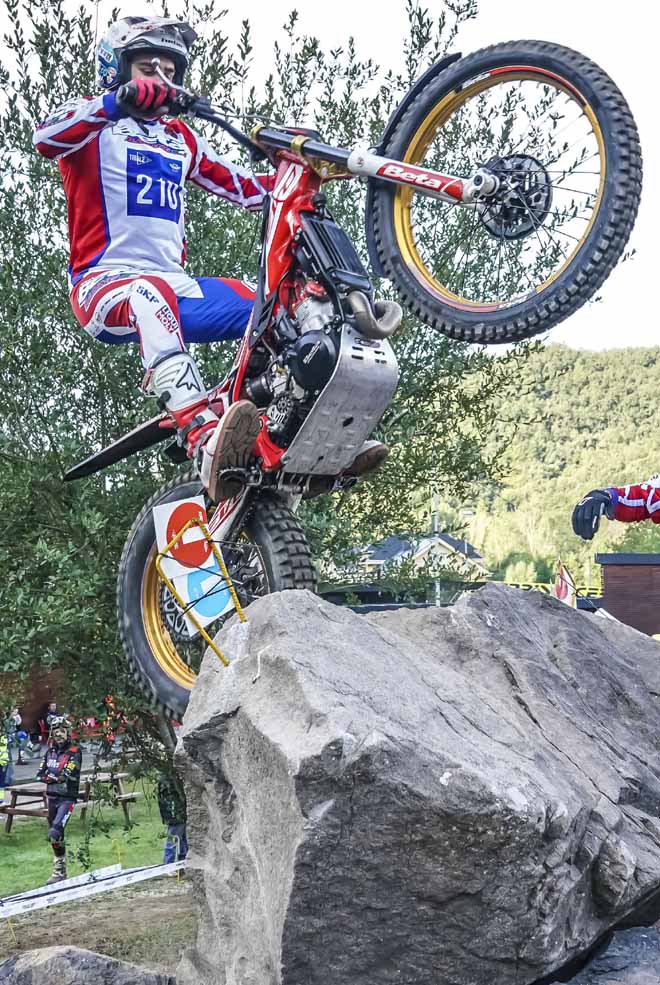 ------------------------------------------------------------------------------------------
1. Andrea Sofia RABINO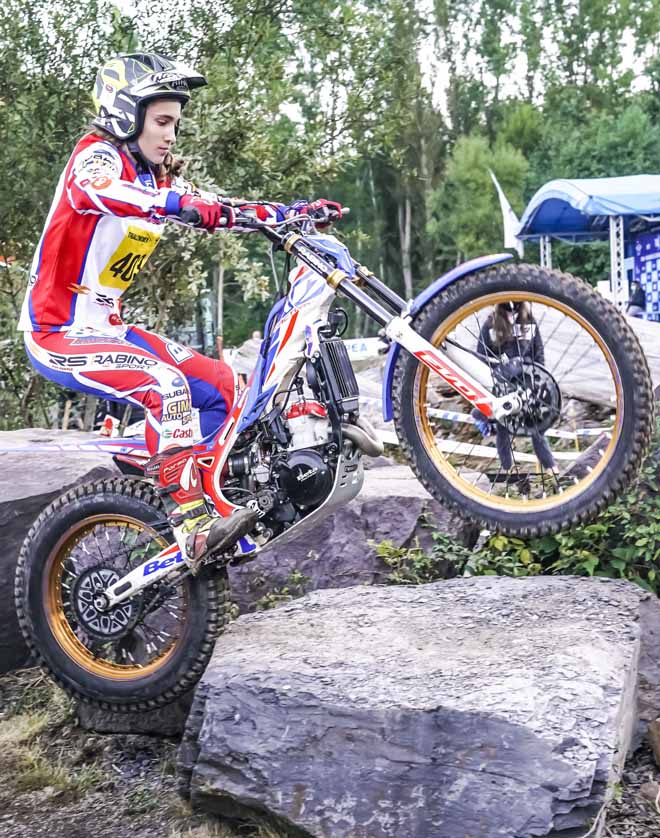 ---------------------------------------------------------------------------------------
press releases ---- comunicati stampa
---------------------------------------------------------------------------------------