20/01/22 - ANDREA RIVA MOVED TO GAS GAS

GASGAS ITALIA is pleased to announce the arrival of Andra Riva among the ranks of the "red GASGAS" riders engaged in the 2022 Italian Trial Championship. Already world champion of Bike-Trial 2012, the talent from Bergamo, bearer of the Moto Club Dynamic Trial, will participate in the championship Italian Trial and the Italian Indoor Championship.

Born in 1997, originally from Bergamo, Andrea Riva sportingly grew up in the Bike-trial, a specialty in which he conquered the world championship in 2012, at the age of only 15.

In 2016 he made his debut in the Italian Trial Indoor Championship, conquering a podium in Marradi and in the same year he began his growth path in the Italian Outdoor Championship.

He has been a TrialGP rider since 2019 and on his debut in the world championship he finished the season in fifteenth place.

Last year with bib number 5 he was fourth in the Italian Championship, TR1 category and sixth in the Italian Indoor.

This year Riva will compete in the two Italian Trial Championships (Outdoor and Indoor) with a GASGAS TXT GP 300.

Andrea Riva - "I am proud to have joined the GASGAS family and I am looking forward to racing on my TXT GP 300. The brand has grown a lot in the last two years and today it is a point of reference in the paddock. for professionalism, dynamism and image ".

Tommaso Telaro, Managing Director of KTM Sportmotorcycle Italia - "We are happy to welcome Andrea Riva, a young talent with a spectacular driving. We are sure that he will feel good on his TXT 300 GP, and we are confident that he will quickly join the group of GASGAS riders participating in the 2022 racing season ".
------------------------------------------------------------------------------------------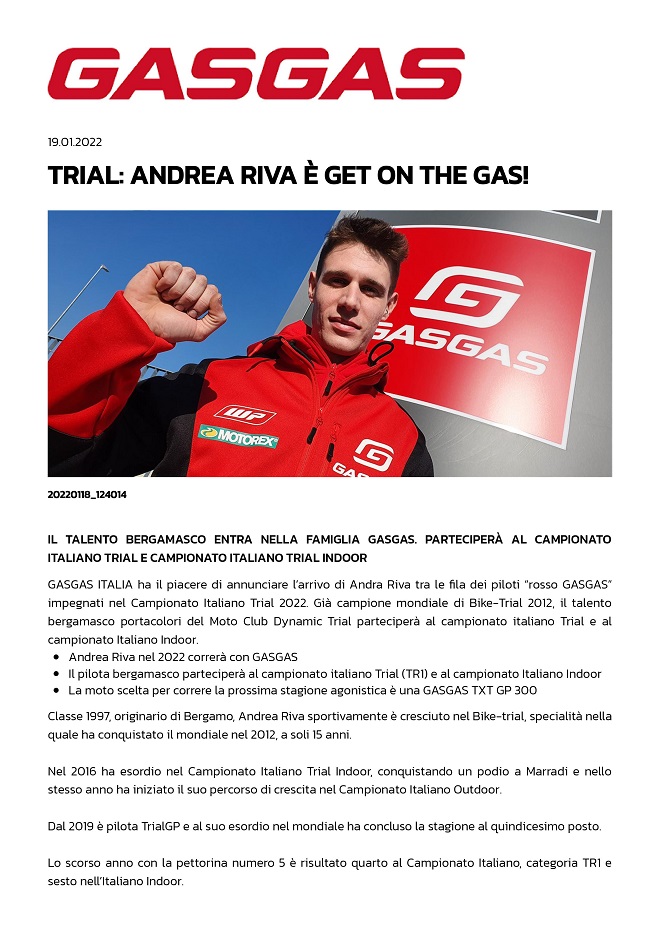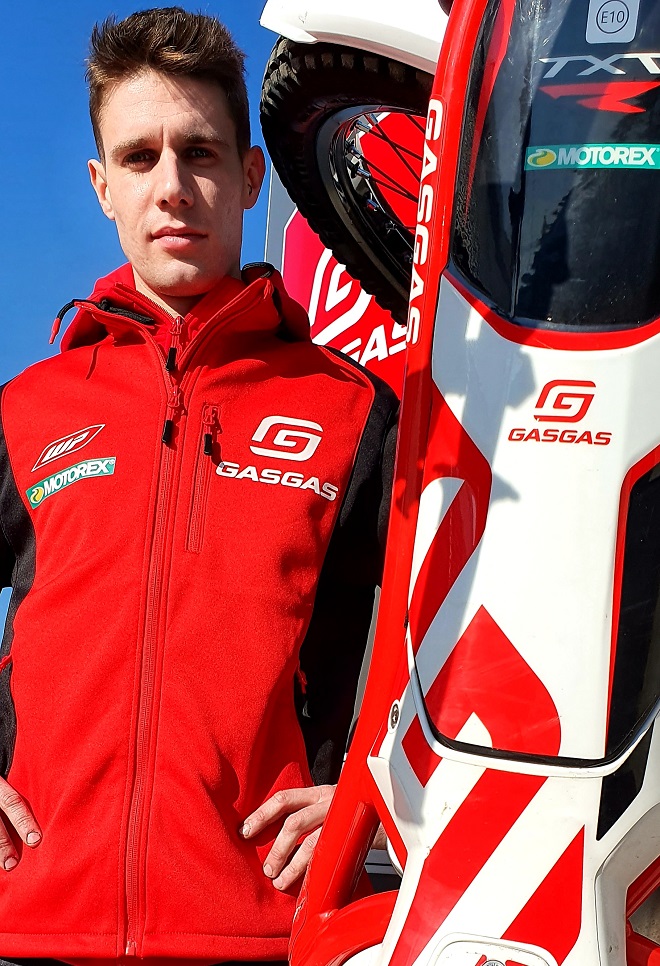 ---------------------------------------------------------------------------------------