19/06/22 - BOU AND BRISTOW BACK ON THEIR BEST IN ANDORRA SECOND DAY

Following yesterday's surprise defeats for 15-time TrialGP champion Toni Bou (Montesa) and seven-time TrialGP Women champion Emma Bristow (Sherco), normal service was resumed on day two of the TrialGP of Andorra – the second round of the 2022 Hertz FIM Trial World Championship – staged high in the Pyrenees around the scenic town of Sant Julià de Lòria.

In the hugely-competitive Trial2 division there was a third winner from the four points-scoring days held so far this year when Lorenzo Gandola (Beta) came out on top and Trial3 saw brothers Harry and George Hemingway (Beta) joined by Jamie Galloway (TRRS) in an all-British podium.

As we've seen so many times before, when the going gets tough then Bou gets going and following his worst start to a championship since 2018 the Spaniard was back in the driving seat.

With the temperature slightly cooler than yesterday, a couple of maximums on his opening lap – including one on section four's fearsome step set into an ultra-loose, super-steep hillside – were early setbacks but his rivals were also struggling and the 35-year-old's total of 12 gave him a lead of three from his countryman Jaime Busto (Vertigo) at the halfway stage.

Another maximum on section four at his second attempt didn't appear to phase Bou in the slightest and he dropped just one further mark as he cruised home a clear winner to claim an amazing 200th combined TrialGP and X-Trial win.

"I'm super-happy with the weekend with a second place and a first place," said Bou. "Today is very important for the championship and 200 victories indoor and outdoor is an incredible number."

Following his winning performance yesterday, Adam Raga (TRRS) was off the pace after his opening lap but he pulled it together on lap two to end the day 10 behind Bou in second which gives him second in the championship chase.

Jeroni Fajardo (Sherco) made it two third-placed finishes in a row with a total of 30, three ahead of Busto and four in front of Italy's Matteo Grattarola (Beta).

After slipping to a shock defeat yesterday, Bristow was back in control in TrialGP Women and the 31-year-old ran out a comfortable winner to extend her championship lead.

Parting with eight marks on the opening lap – including a maximum on section eight in the riverbed – the seven-time champion halved her score on lap two to finish on a total of 12.

"I had a much better feeling than yesterday," said Bristow. "It was hot again and very physical but I didn't make too many mistakes. I'm happy – it was quite a good win in the end."

Spain's Berta Abellan (Scorpa), who claimed a career-first victory on Saturday, couldn't live with the British rider today although her final total of 27 was still seven ahead of third-placed Naomi Monnier (GASGAS) from France who matched her finishing position from yesterday.

Just one mark further back, Italian Andrea Sofia Rabino (Beta) – who won the Trial2 Women title last season – consolidated her fourth place in the championship with Norway's Huldeborg Barkved (GASGAS) another two behind in fifth.

The competition in Trial2 has been intense this year and we saw our third different winner in four rounds when 20-year-old Italian Gandola, who's struggled so far this season, finally got his mojo working.

In a nerve-jangling confrontation, the 2017 Trial3 world champion – who finished all the way back in 12th on Saturday – kept his cool and parted with just a single mark on each lap to end the day on half the total of Norway's Sondre Haga (Beta).

"I'm very happy with this victory," said Gandola. "The sections were not too hard but that meant I had to concentrate because there was no room for mistakes."

Spain's Arnau Farre (Sherco) dropped seven to end the event in third, two ahead of British rider Billy Green (Scorpa) – who won yesterday – with Gerard Trueba (Beta) from Spain claiming fifth on 11.

Series leader Pablo Suarez (Montesa) had a tough day at the office, finishing off the podium for the first time this season in sixth and as a result his advantage at the top of the standings has been slashed to only one point by Haga.

Trial3 was a real family affair with Harry Hemingway sensationally staying clean to take victory ahead of his younger brother George who only dropped three single dabs over two laps of 12 sections to claim his first podium in his rookie season at this level.

"It couldn't have gone any better for me today," said Harry. "I felt a lot better than yesterday and just rode calm. To be fair, I was shaking at the last section but to finish the trial without losing a mark is amazing and also I'm very happy that my brother finished second."

Completing a British 1-2-3, Galloway ended the day on 11 marks lost to strengthen his hold on second place in the series behind Harry Hemingway and ahead of the Czech Republic's David Fabian (Beta) who he pushed back to fourth.

Fabian, winner on day two in Spain last weekend, parted with 17 marks and claimed the position on a tie-break from Italy's Mirko Pedretti (Beta) who couldn't quite match his podium performance from yesterday.

The best trial riders on the planet now have a three-week break before round three of the 2022 Hertz FIM Trial World Championship – the TrialGP of Germany – on July 8-10 in Neunkirchen.

photos bt Future 7 Media and our archivies
---------------------------------------------------------------------------------------

BOU E BRISTOW TORNANO A DARE IL MEGLIO E GANDOLA SVETTA IN TRIAL2

Dopo le sconfitte a sorpresa di ieri per il 15 volte campione TrialGP Toni Bou (Montesa) e la sette volte campionessa TrialGP Women Emma Bristow (Sherco), si torna al normale nel secondo giorno di il TrialGP di Andorra – secondo round del Campionato del Mondo di Trial Hertz FIM 2022 – in scena in alto nei Pirenei intorno alla pittoresca cittadina di Sant Julià de Lòria.

Ma la notizia più bella per noi appassionati italiani è la vittoria di Lorenzo Gandola (Beta) nella estremamente numerosa e competitiva classe Trial2. Un terzo vincitore nei quattro giorni di gara. Nella Trial3 successo dei fratelli Harry e George Hemingway (Beta) che insieme a Jamie Galloway (TRRS) hanno formato un podio tutto inglese.

Come abbiamo visto tante volte prima, quando il gioco si fa duro, Bou si mette in moto e dopo il suo peggior inizio di campionato dal 2018 lo spagnolo è tornato a una vittoria nel suo stile.

Con la temperatura leggermente più fresca di ieri, un paio di cinque nel suo primo giro – di cui uno sul temibile gradino della sezione quattro al termine di un pendio con terreno smosso e super ripido – sono state le uniche battute d'arresto. Anche per i suoi rivali sono fioccati dei pesanti cinque, L'unico a tallonarlo da vicino il suo connazionale Jaime Busto (Vertigo), tre punti in più (12 a 15) al giro di boa.

Un altro cinque nella sezione quattro al suo secondo tentativo non ha scalfito Bou, che lasciando un altro piede ha portato a casa la sua 200esima vittoria fra TrialGP e X-Trial.

"Sono super felice del fine settimana con un secondo e un primo posto", ha detto Bou. "Oggi è molto importante per il campionato e 200 vittorie indoor e outdoor sono un numero incredibile."

Dopo la sua prestazione vincente di ieri, Adam Raga (TRRS) è partito male , ma al secondo giro ha recuperato chiudendo - 10 punti dietro a Bou - al secondo posto, medesima posizione nella corsa al campionato.

Jeroni Fajardo (Sherco) ancora terzo con un totale di 30, tre punti davanti a Busto e quattro davanti a Matteo Grattarola (Beta), tornato a combattere per posizioni da podio!

Dopo essereincappata in una sconfitta scioccante ieri, la 31-enne Bristow ha ripreso il controllo in TrialGP Women. Partendo con otto punti nel primo giro, incluso un cinque nella sezione otto nel letto del fiume, la sette volte campionessa ha dimezzato il suo punteggio al secondo giro per finire su un totale di 12.

"Ho avuto una sensazione molto migliore rispetto a ieri", ha detto Bristow. "Faceva di nuovo caldo e si richiedeva molto sforzo fisico ma non ho commesso troppi errori. Sono felice: alla fine è stata una bella vittoria."

La spagnola Berta Abellan (Scorpa), che sabato ha ottenuto la prima vittoria in carriera, non ha potuto fare molto con la Bristow di oggi, anche se il suo totale finale di 27 è stato di sette punti davanti alla francese Naomi Monnier (GASGAS), terza in classifica.

Sfortunata perchè solo un punto più indietro, la nostra Andrea Sofia Rabino (Beta) ha consolidato il suo quarto posto in campionato con la norvegese Huldeborg Barkved (GASGAS) dietro al quinto.

La competizione in Trial2 è molto dura quest'anno e ci fa piacere che il terzo vincitore diverso in quattro round sia proprio il ventenne Gandola, molto concentrato capace di lasciare un solo piede per giro.

In un confronto snervante, il campione del mondo Trial3 2017 – che sabato aveva chiuso al 12° posto – ha mantenuto la calma e ha chiuso con la metà del totale del norvegese Sondre Haga (Beta).

"Sono molto contento di questa vittoria", ha detto Gandola. "Le sezioni non erano troppo difficili, ma ciò significava che dovevo concentrarmi perché non c'era spazio per gli errori."

Lo spagnolo Arnau Farre (Sherco) ha chiuso al terzo posto, due punti davanti al pilota inglese Billy Green (Scorpa), con lo spagnolo Gerard Trueba (Beta) quinto a quota 11.

Il leader della serie Pablo Suarez (Montesa) ha avuto una giornata storta, finendo per la prima volta in questa stagione al sesto posto e di conseguenza il suo vantaggio in campionato è stato ridotto a un solo punto da Haga.< br />
La Trial3 è stata un vero affare di famiglia con Harry Hemingway che è rimasto clamorosamente a zero per conquistare la vittoria davanti a suo fratello minore George, che ha perso solo tre piedi su due giri di 12 sezioni. Primo podio nella sua stagione da rookie a questo livello.

"Non sarebbe potuto andare meglio per me oggi", ha detto Harry. "Mi sono sentito molto meglio di ieri e ho guidato con calma. Ad essere onesti, stavo tremando nell'ultima sezione, ma finire la prova senza perdere un punto è fantastico e sono anche molto felice che mio fratello sia arrivato secondo."

Completando un 1-2-3 britannico, Galloway ha concluso la giornata con 11 punti persi per rafforzare la sua presa sul secondo posto nella serie dietro Harry Hemingway e davanti al ceco David Fabian (Beta) al quarto posto.

Fabian, vincitore della seconda giornata in Spagna lo scorso fine settimana, si è guadagnato la posizione al tie-break contro il nostro Mirko Pedretti (Beta) ieri brillantemente sul podio.


------------------------------------------------------------------------------------------
------------------------------------------------------------------------------------------
------------------------------------------------------------------------------------------
1. Toni BOU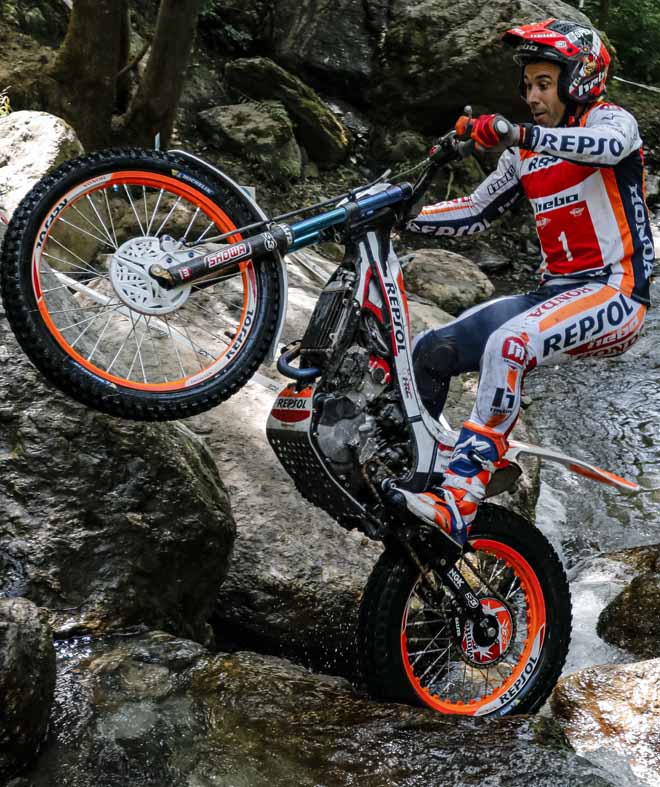 2. Adam RAGA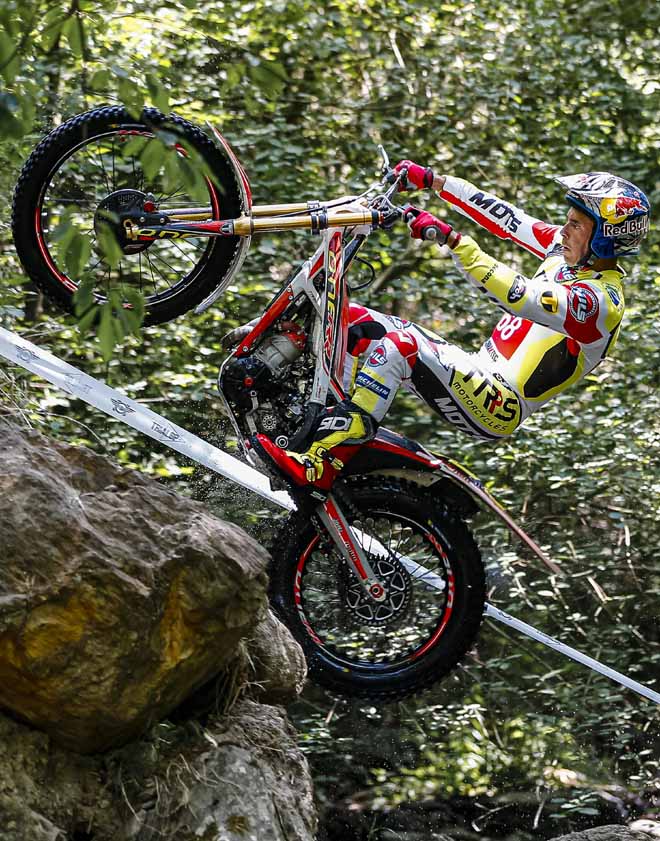 3. Jeroni FAJARDO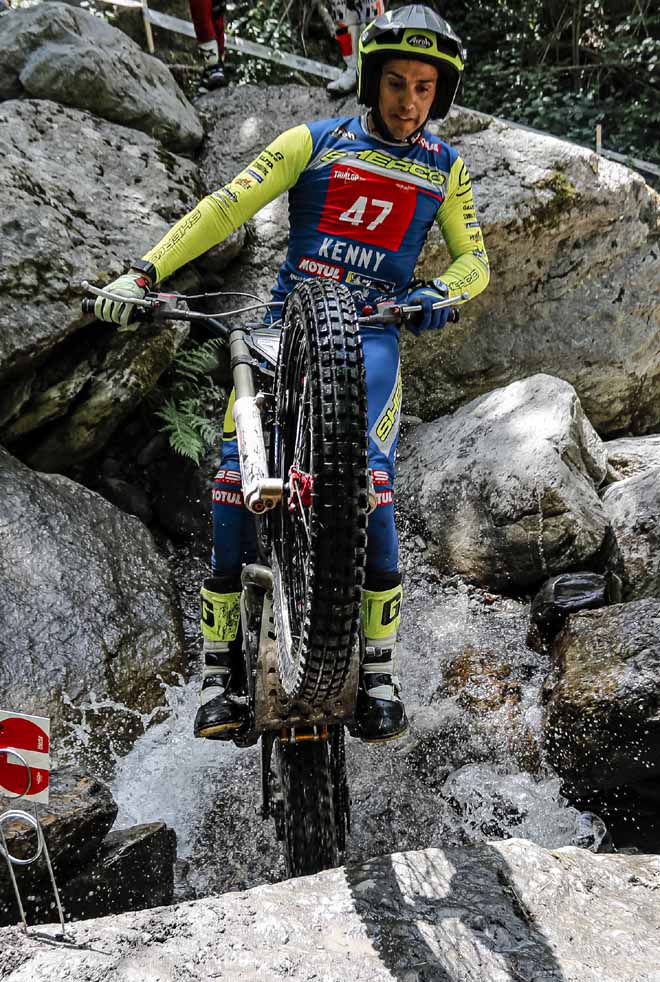 4. Jaime BUSTO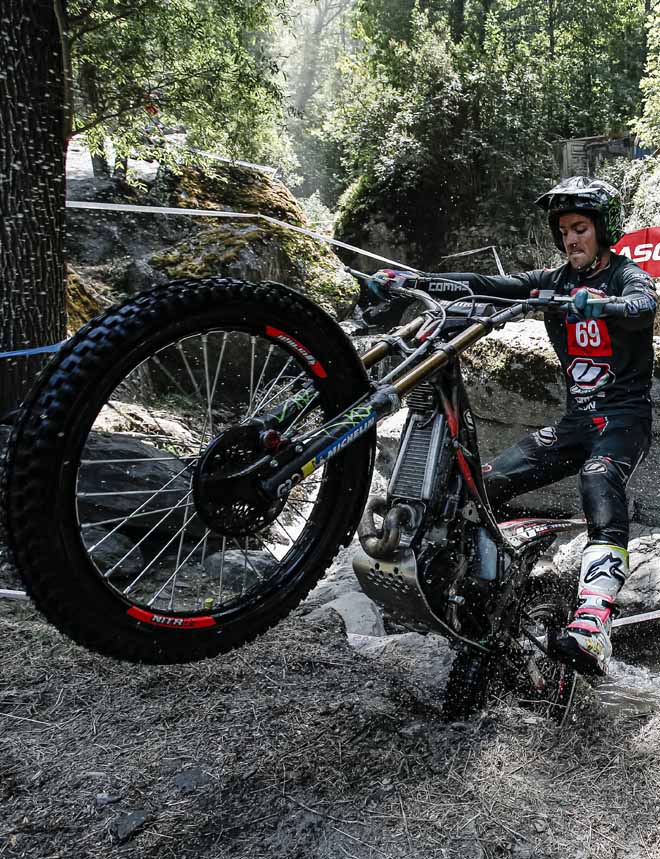 5. Matteo GRATTAROLA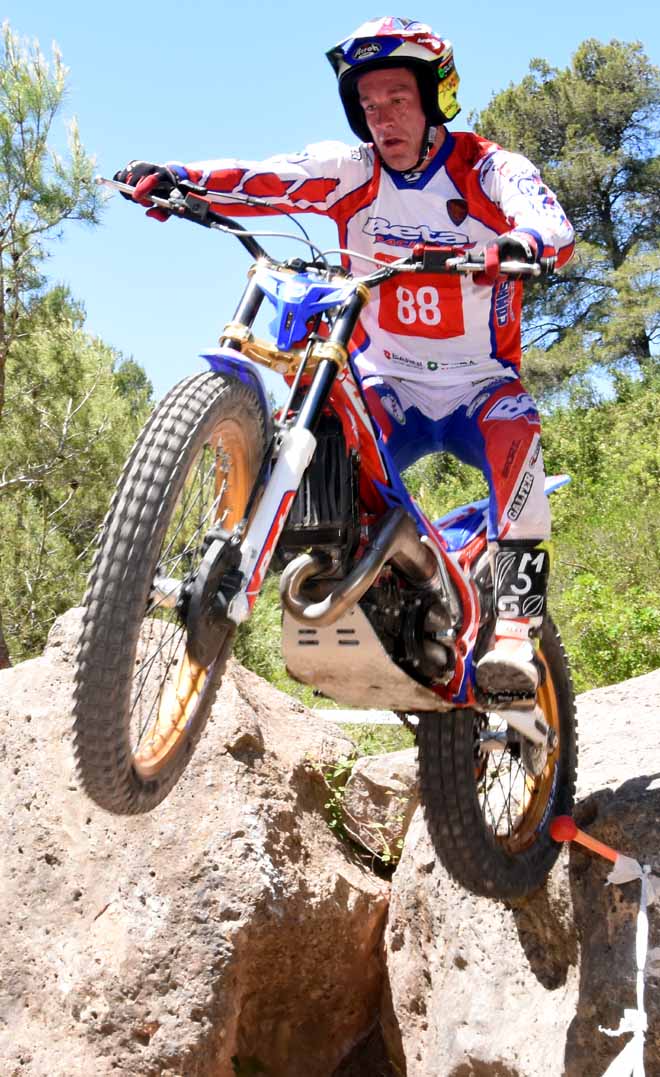 ------------------------------------------------------------------------------------------
1. Emma BRISTOW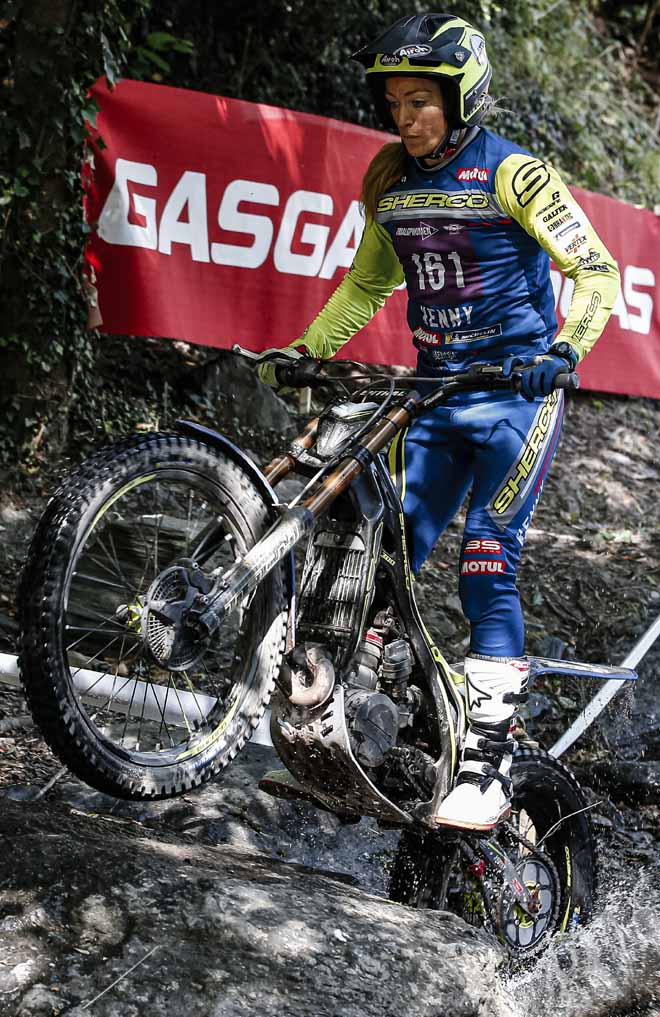 2. Berta ABELLAN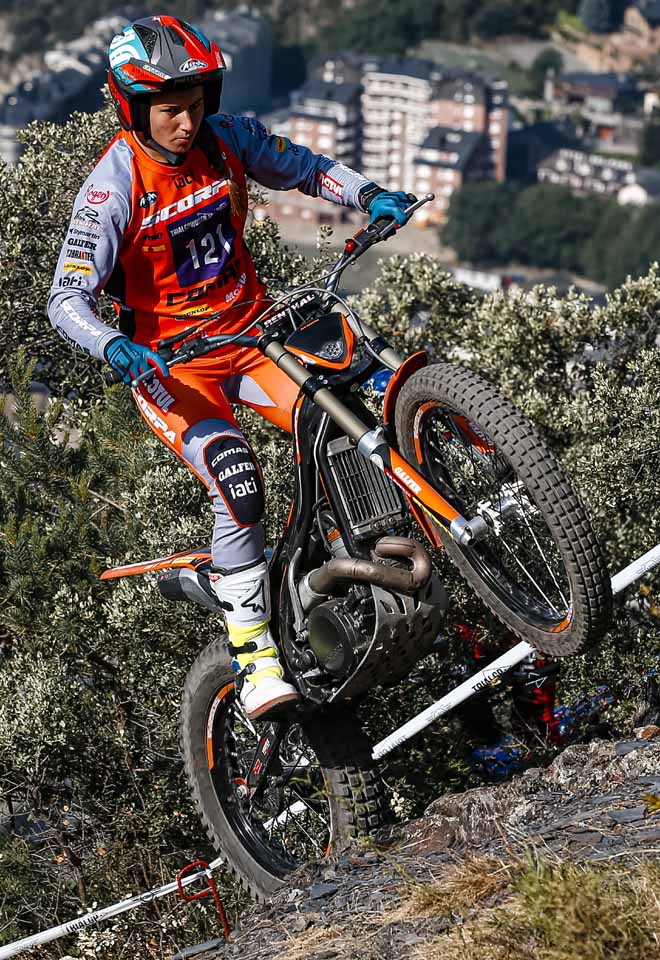 3. Naomi MONNIER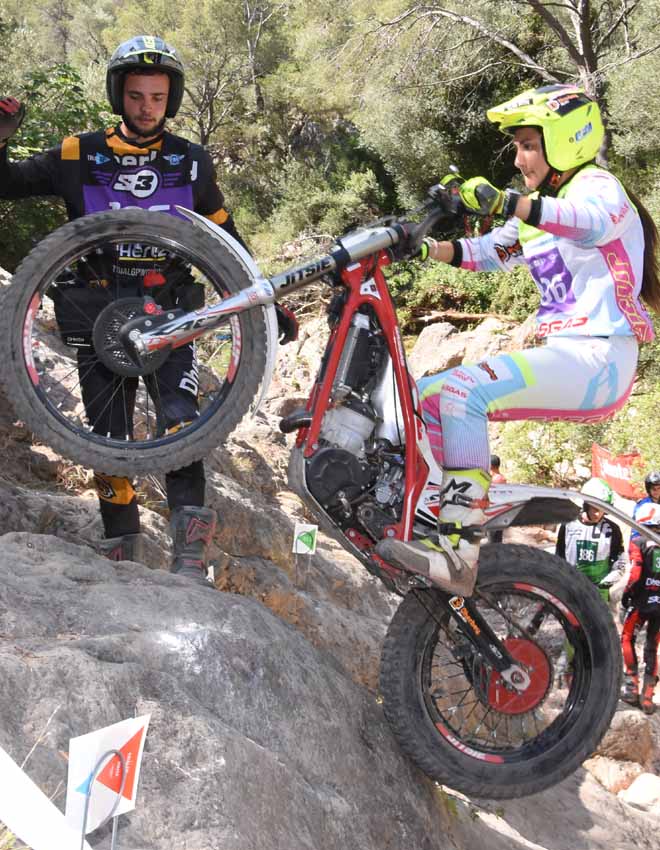 4. Andrea Sofia RABINO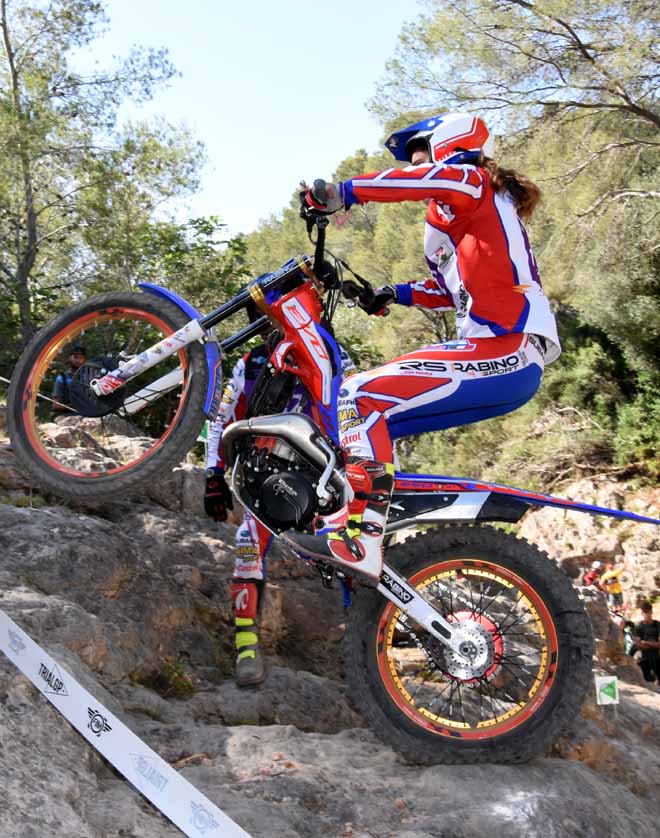 5. Huldeborg BARKVED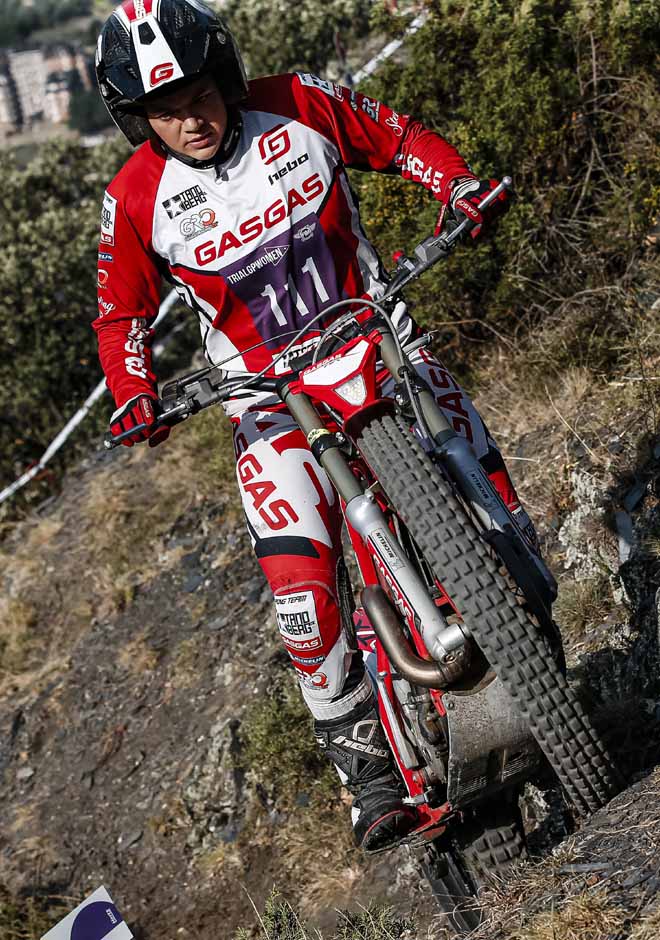 ------------------------------------------------------------------------------------------
1. Lorenzo GANDOLA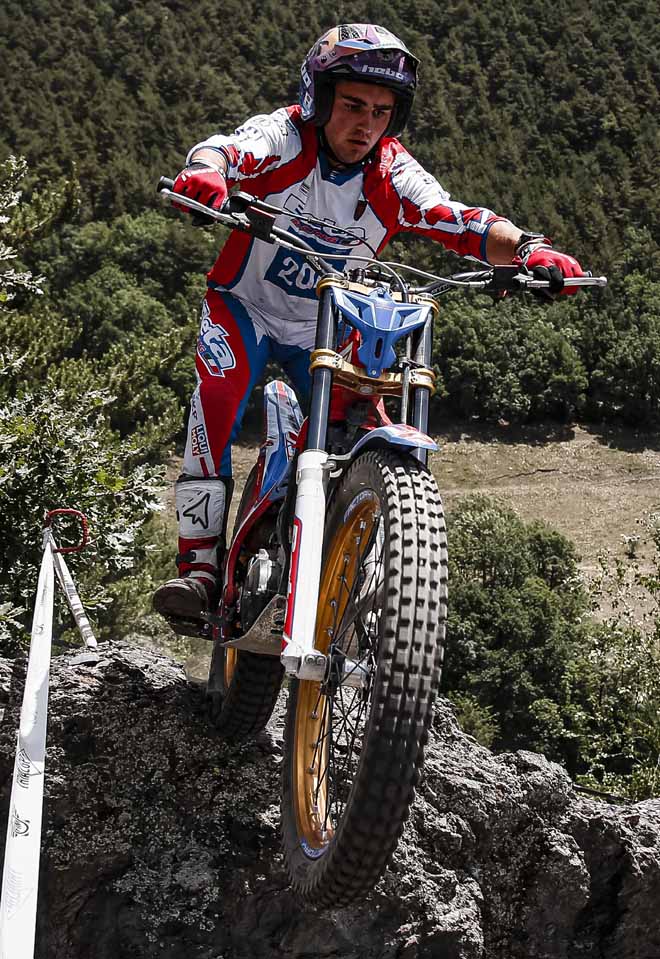 2. Sondre HAGA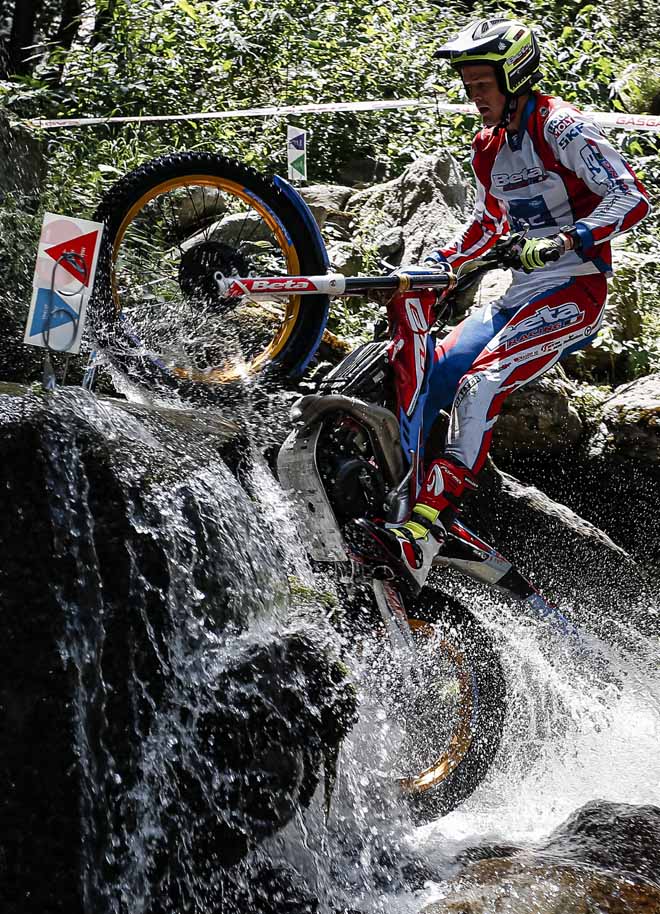 3. Arnau FARRE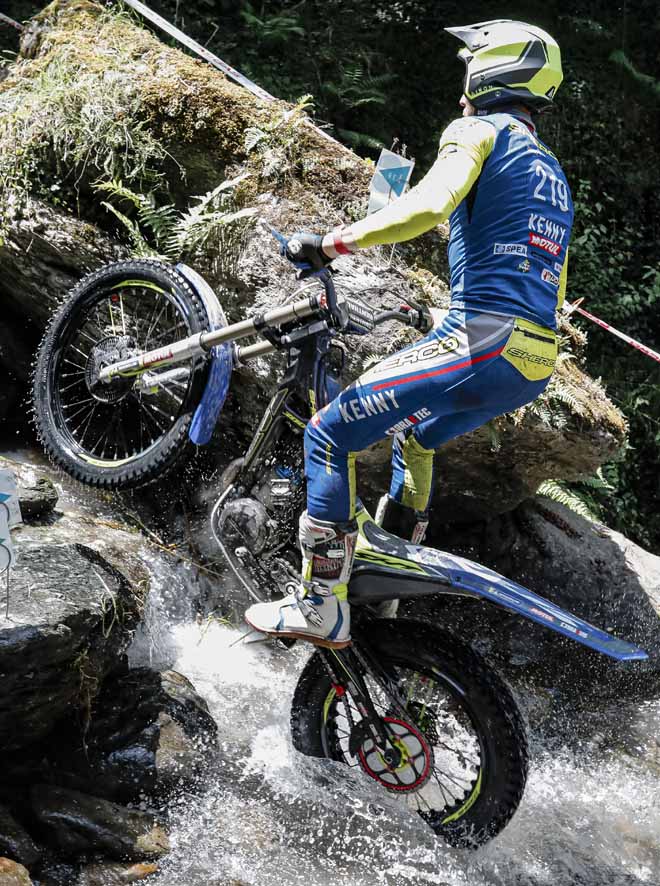 ------------------------------------------------------------------------------------------
1. Harry HEMINGWAY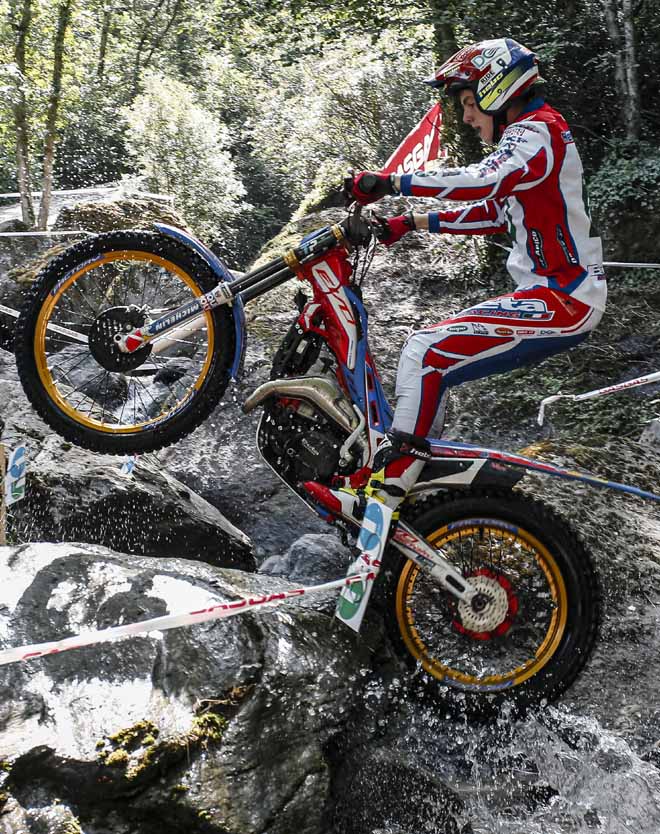 2. George HEMINGWAY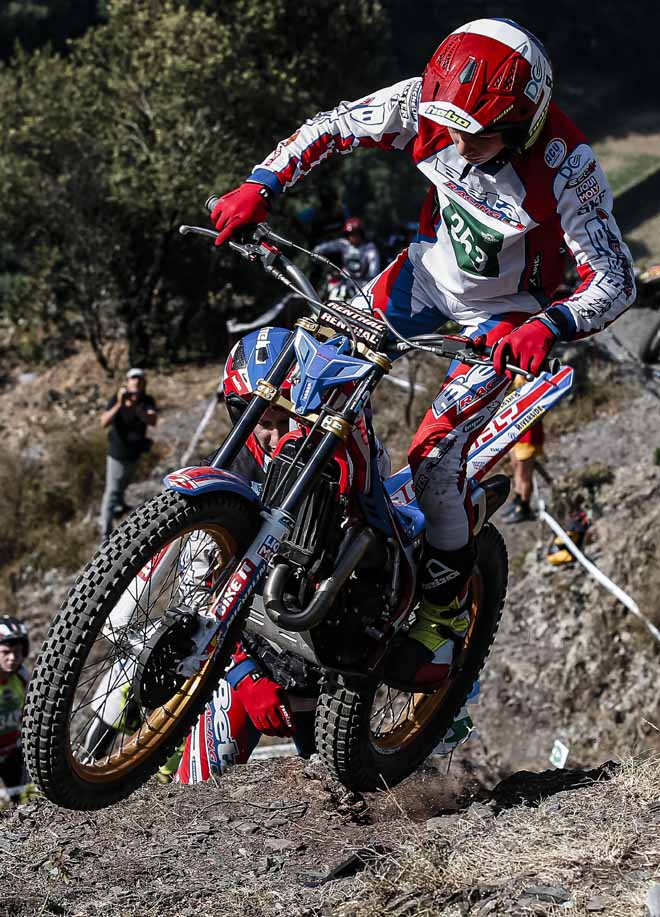 3. Jamie GALLOWAY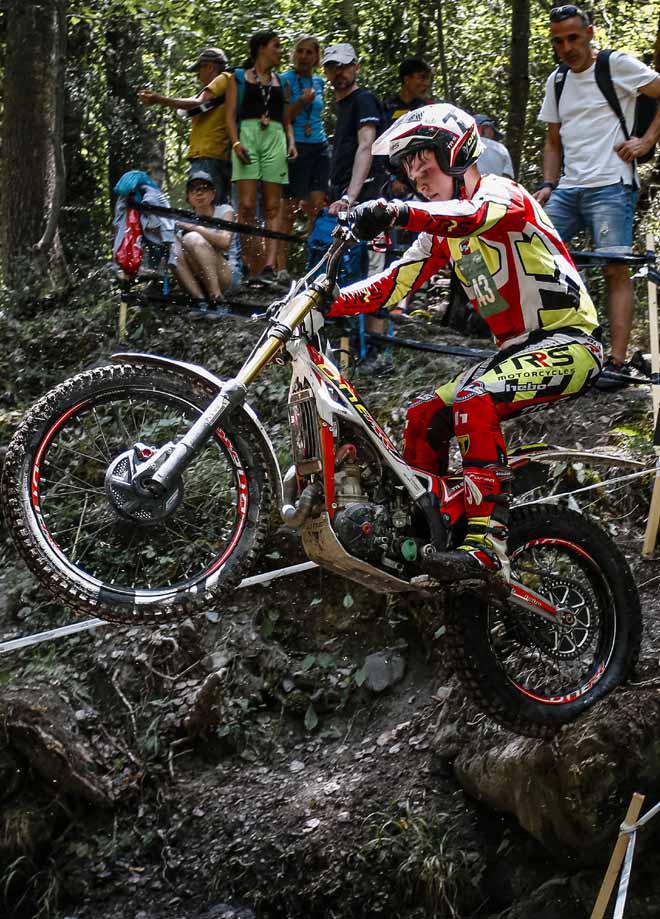 ---------------------------------------------------------------------------------------
press releases ---- comunicati stampa
---------------------------------------------------------------------------------------