10/07/22 - STILL BOU BUT GRATTAROLA FOUGHT HARDLY

Toni Bou (Montesa) recovered in the final on an indomitable Matteo Grattarola (Beta), who even dares to take the lead halfway through the race! A second place that equals that in France last year as a record, but with some more regrets given that with a few zones to go the scratch was even about to win its first race in TrialGP!

Jaime Busto (Vertigo) joined the twos in the final part, but even if he scored the same points of Grattarola and 2 cleans more,he finished in third for the time (new rules).

Torrential rain yesterday evening made the opening indoor-style sections very slippery with dirt dragged onto the rocks meaning grip was at a premium but as the day progressed the sections dried up.

Adam Raga (TRRS) was disqualified when he exited the course and rode through a public viewing area in a reckless manner, according to FIM report.

Berta Abellan (Scorpa) took home her second success of the season in the TrialGP Women, to the detriment of the champion Emma Bristow (Sherco), while Andrea Sofia Rabino (Beta) was again on the podium

There was a comfortable win in Trial2 for Arnau Farre (Sherco). Already with three podium finishes to his name this year, the 24-year-old finally hit top form in Germany and dropped just four on each lap to come home 12 ahead of Norway's incredibly consistent Sondre Haga (Beta).

A strong second on Saturday, Denisa Pechackova (Beta) - 15th bithday in a week - went one better today to clinch the win in Trial2 Women and now shares the championship lead with home hero Sophia Ter Jung (TRRS) as the pair switched positions from yesterday.

The world's best trial riders now take a six-week break before round four of the Hertz FIM Trial World Championship – the TrialGP of Belgium – at Comblain au Pont on August 20-21 featuring TrialGP, Trial2 and Trial3 classes.

photos bt Future 7 Media and our archivies
---------------------------------------------------------------------------------------

ANCORA BOU MA CHE BATTAGLIA CON GRATTAROLA!

Toni Bou (Montesa) riesce a recuparare nel finale su un indomito Matteo Grattarola (Beta), che osa anche portarsi in testa a metà gara! Un secondo posto che uguaglia come record quello in Francia dello scorso anno, ma con qualche rammarico in più visto che a poche zone dal termine il Gratta era addirittura in procinto di vincere la sua prima gara in TrialGP!

Jaime Busto (Vertigo) si è unito ai due nella parte finale, ma sebbene abbia pareggiato i punti con Grattarola e avesse due zeri in più, ha perso la piazza d'onore per il tempo (nuove regole).

La pioggia torrenziale di ieri sera ha reso le sezioni di apertura stile indoor molto scivolose per il fango trascinato sulle rocce, ma con il progredire della giornata le sezioni si sono asciugate.

Adam Raga (TRRS) è stato squalificato quando è uscito dal percorso e ha attraversato un'area del pubblico in modo sconsiderato, a detta della FIM.

Ancora Andrea Sofia Rabino (Beta) sul podio nella TrialGP Women, dove Berta Abellan (Scorpa) si porta a casa il suo secondo successo stagionale a discapito della campionessa Emma Bristow (Sherco)

Convincente vittoria in Trial2 per Arnau Farre (Sherco). Già con tre podi al suo attivo quest'anno, il 24enne ha finalmente raggiunto il massimo della forma in Germania e ha lasciato solo quattro punti a giro, ben 12 davanti al norvegese Sondre Haga (Beta), molto costante.

Ottima seconda sabato, Denisa Pechackova (Beta) - 15° compleanno tra una settimana - è andata meglio oggi, conquistando la vittoria in Trial2 Women e ora condivide il comando del campionato con l'eroina di casa, Sophia Ter Jung (TRRS ) poiché la coppia ha scambiato le posizioni rispetto a ieri.

I migliori piloti di trial del mondo si prendono ora una pausa di sei settimane prima del quarto round del Campionato del mondo Hertz FIM Trial, il TrialGP del Belgio, a Comblain au Pont dal 20 al 21 agosto con le classi TrialGP, Trial2 e Trial3.


------------------------------------------------------------------------------------------
------------------------------------------------------------------------------------------
------------------------------------------------------------------------------------------
1. Toni BOU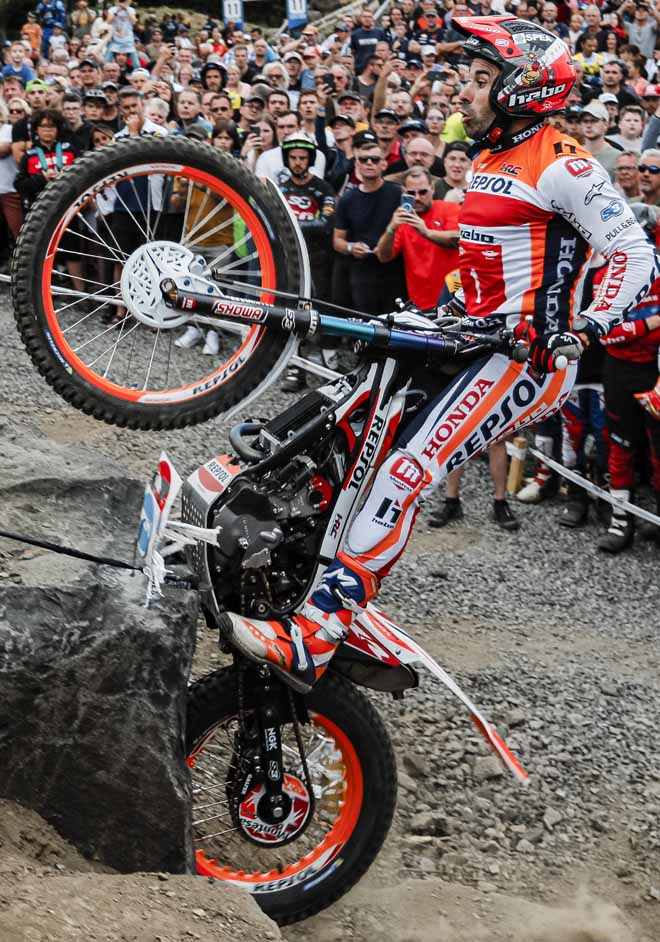 2. Matteo GRATTAROLA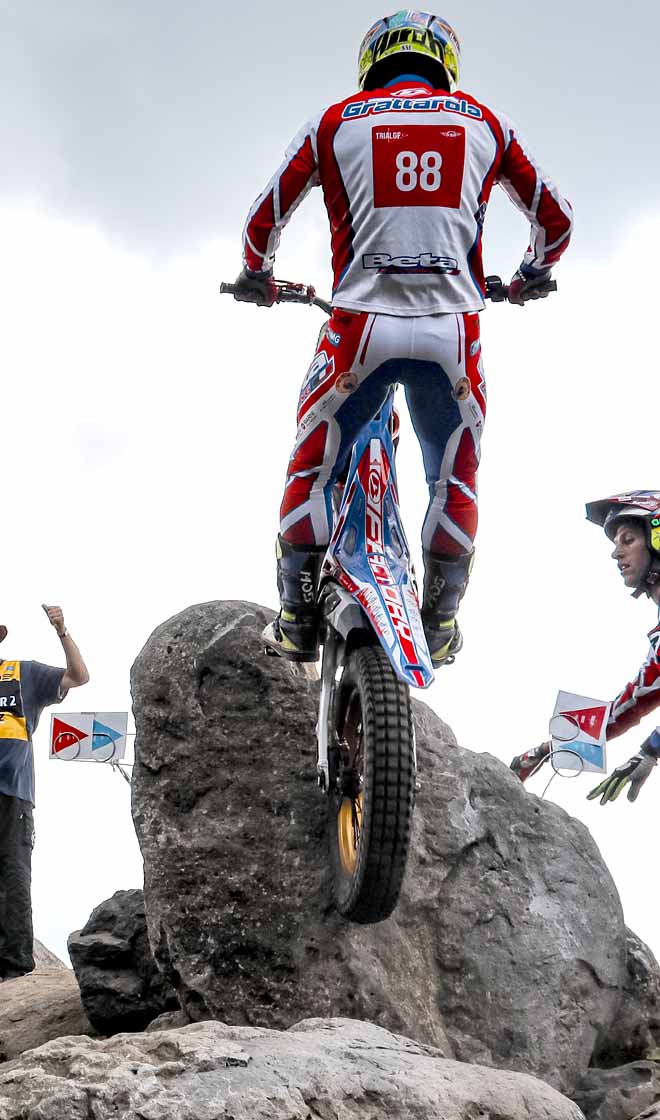 3. Jaime BUSTO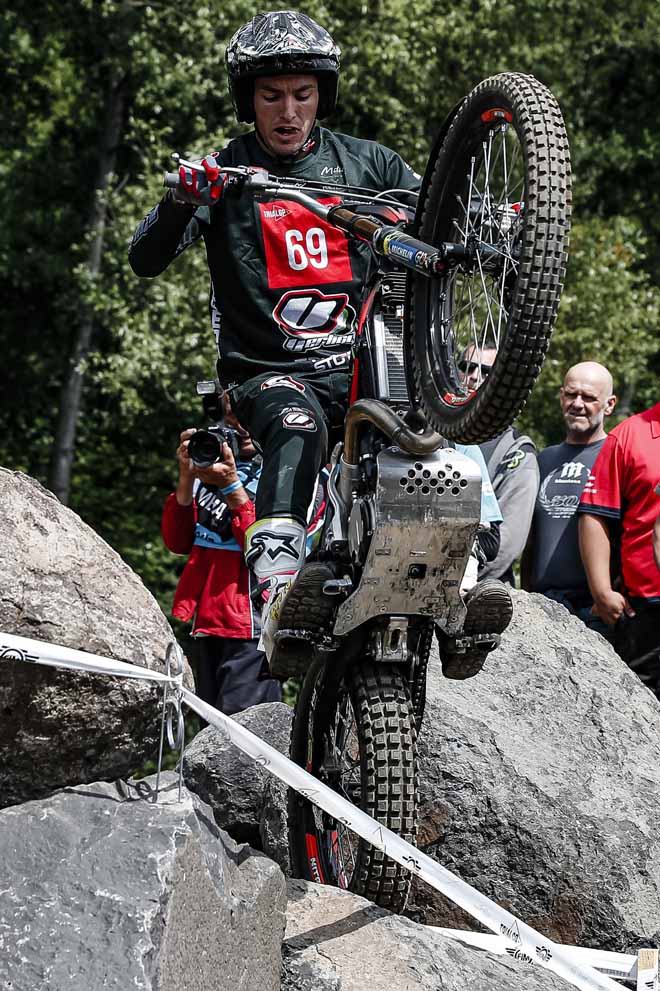 4. Jeroni FAJARDO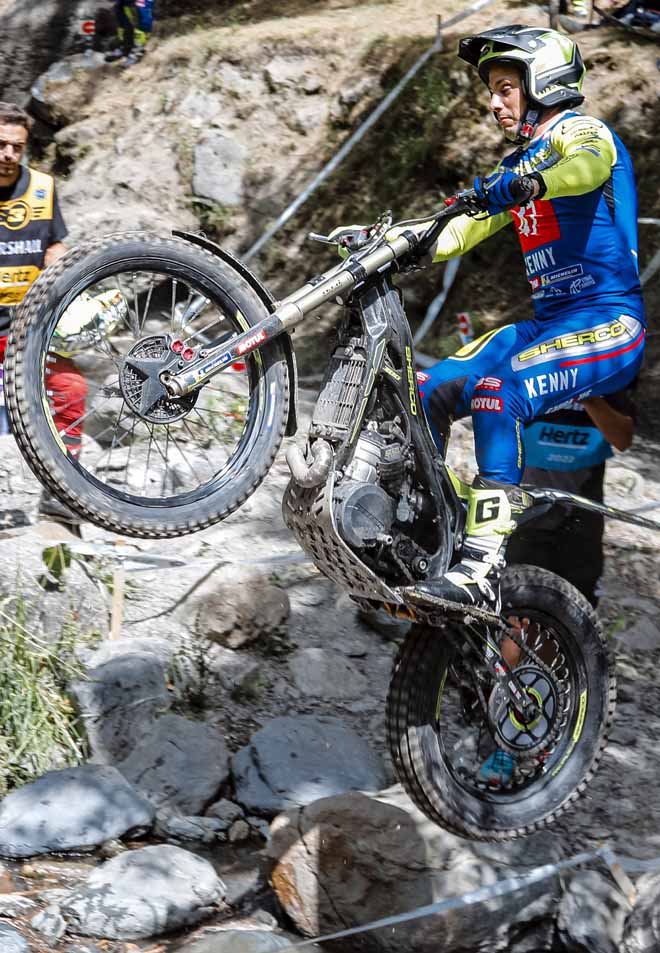 Adam RAGA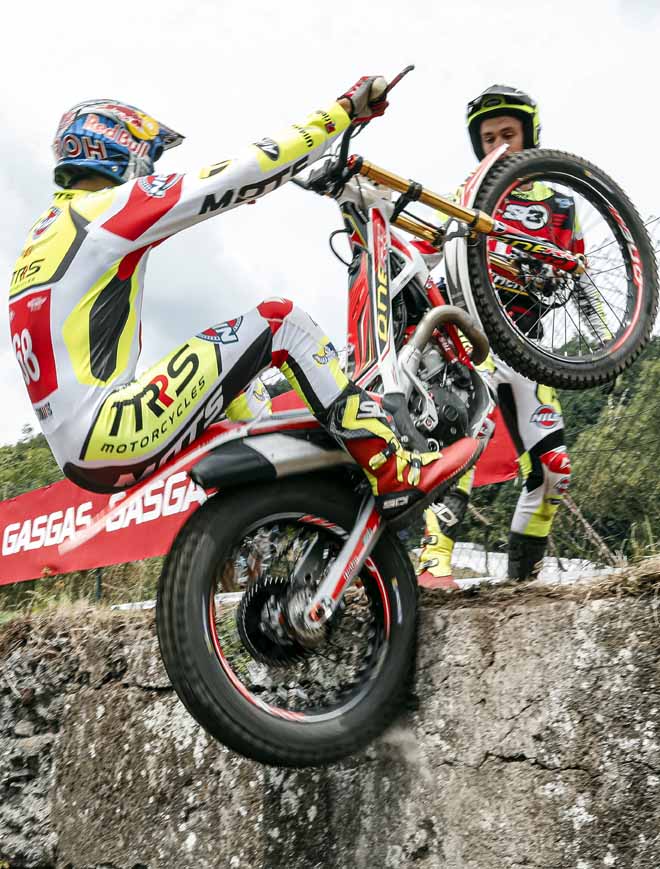 ------------------------------------------------------------------------------------------
1. Berta ABELLAN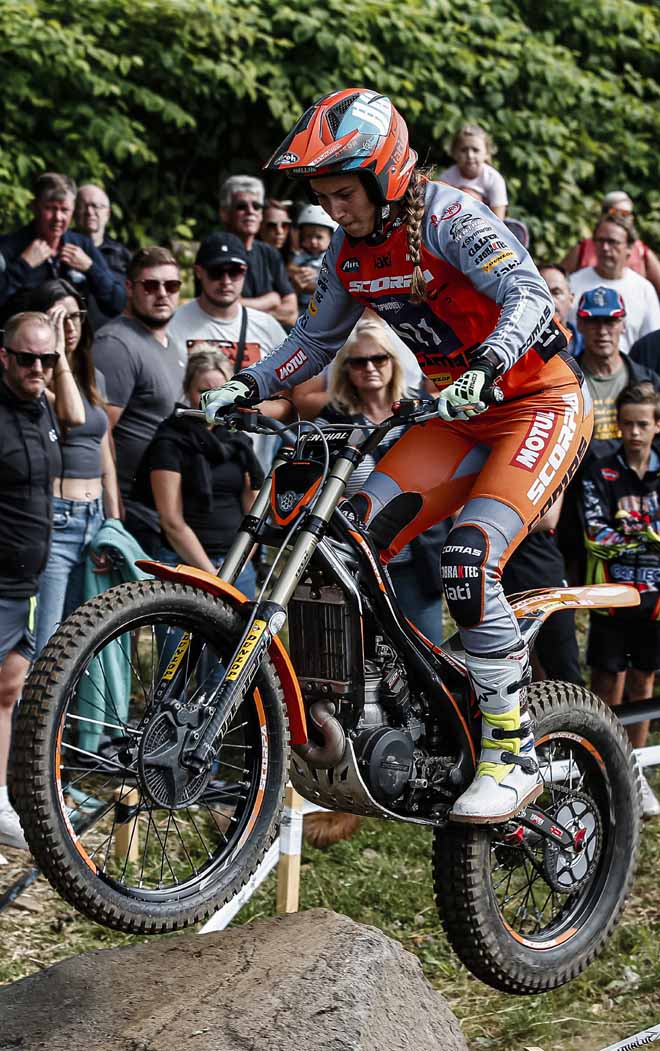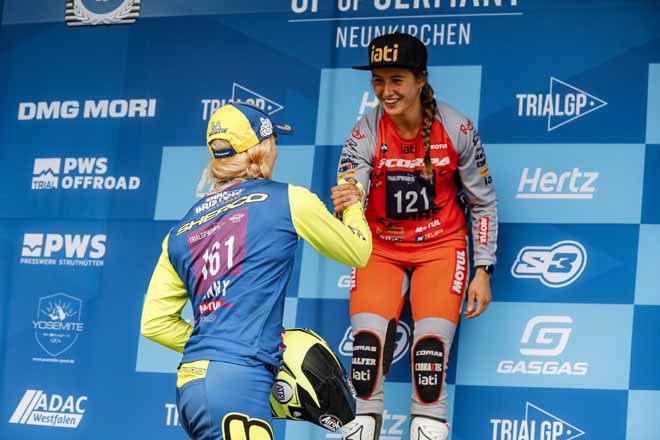 2. Emma BRISTOW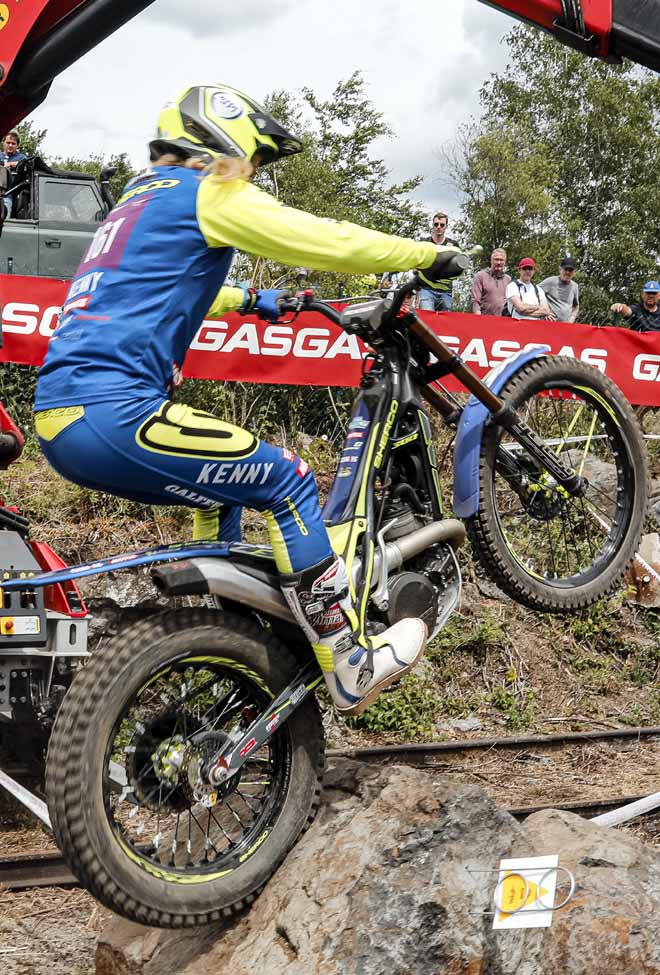 3. Andrea Sofia RABINO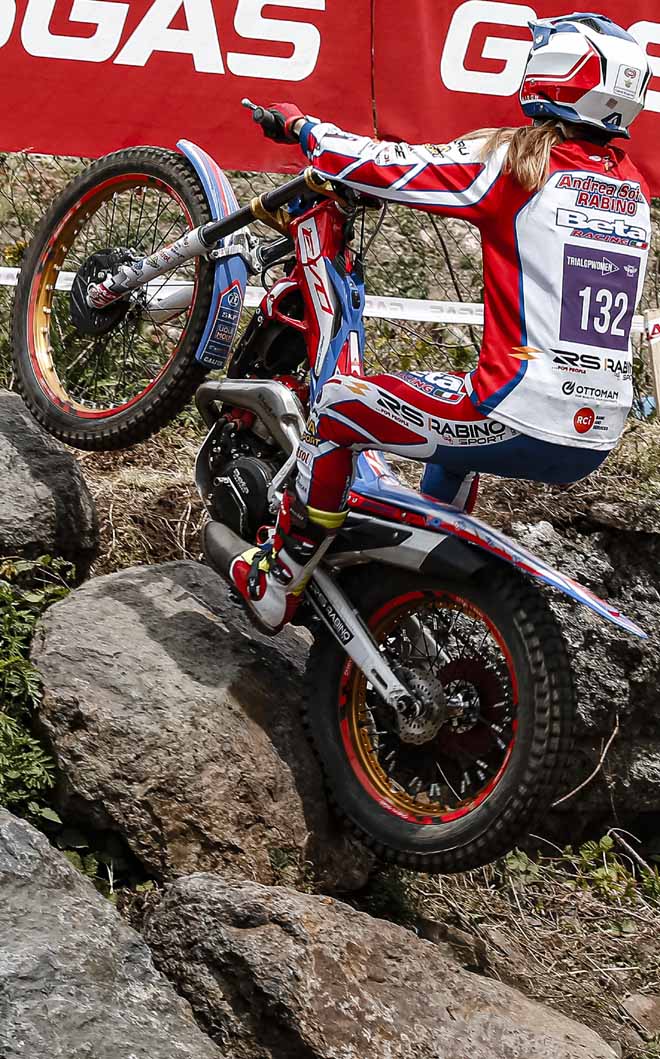 4. Naomi MONNIER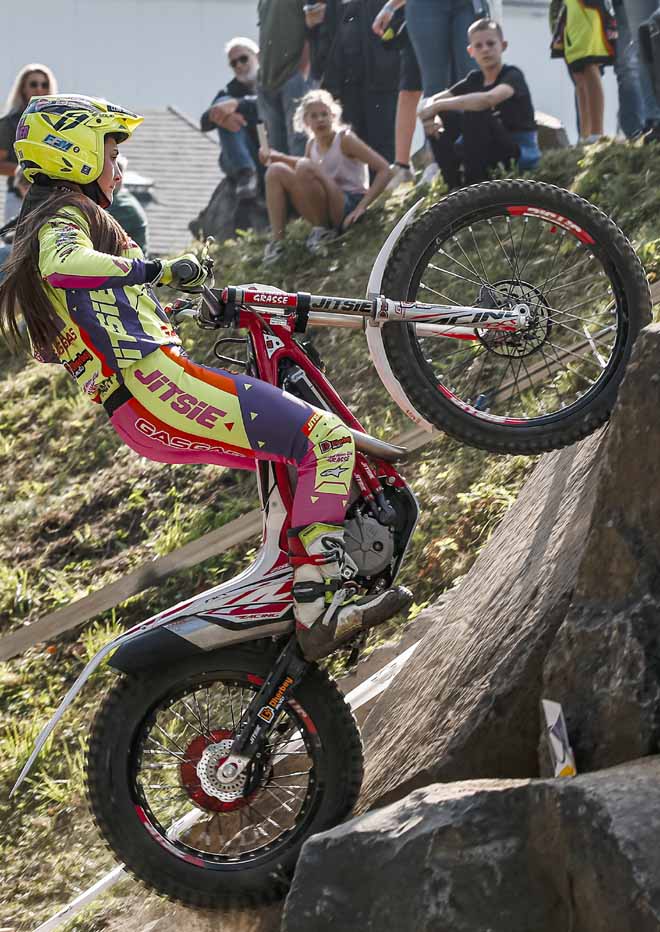 ------------------------------------------------------------------------------------------
1. Arnau FARRE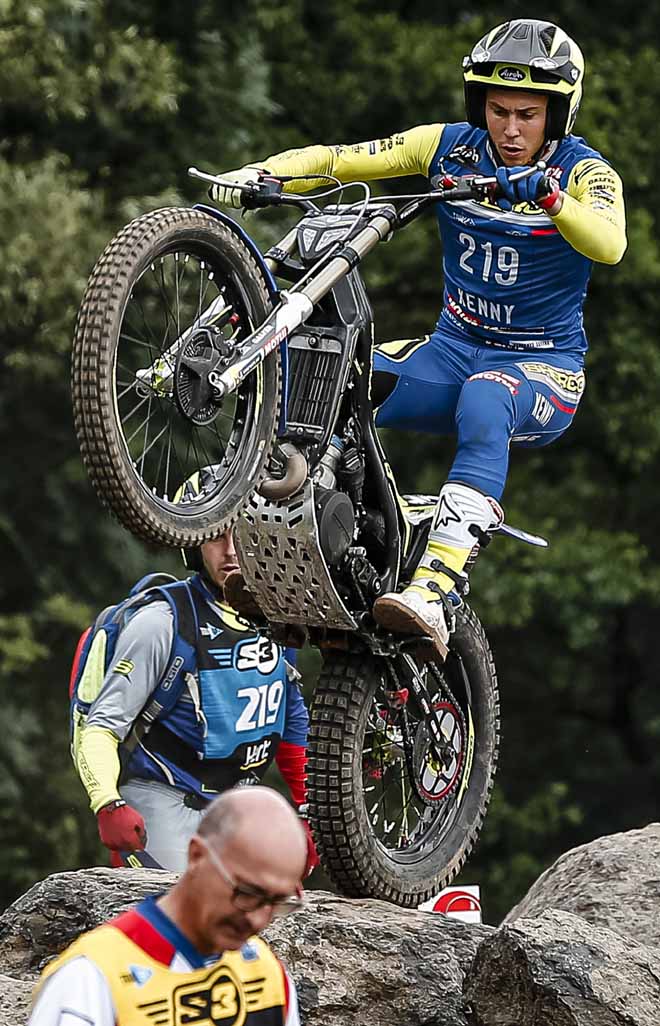 ------------------------------------------------------------------------------------------
1. Denisa PECHACKOVA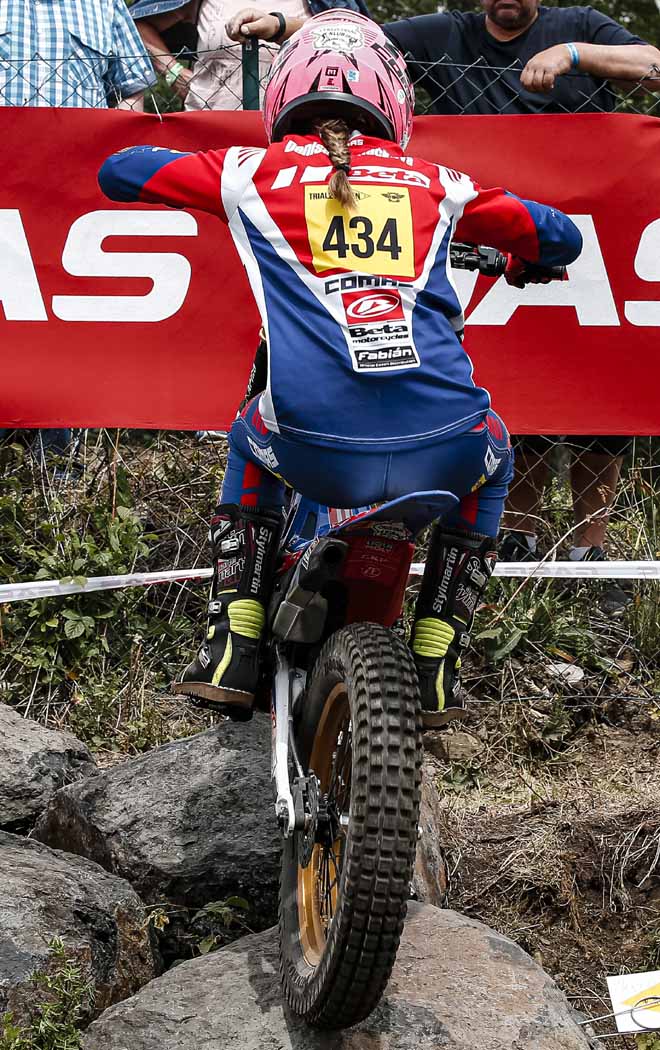 ---------------------------------------------------------------------------------------
press releases ---- comunicati stampa
---------------------------------------------------------------------------------------