03/11/21 - 2022 PROVISIONAL WORLD CALENDARS REVEALED

The provisional six-round calendar – featuring nine days of competition – for the 2022 Hertz FIM Trial World Championship has been released.

A major change is that for the first time in the motorcycle competition world, electric motorcycles will be allowed to compete against two-stroke and four-stroke machines in all classes in a ground-breaking move. Because of this there will be no TrialE Cup.

"For the first time in motorsport, electric motorcycles will be competing with the two and four-stroke motorcycles," said FIM President Jorge Viegas. "This is really important, specially to prepare the way for trial to participate as a demonstration sport at the European Games planned to take place in Krakow in 2023."

The series returns to the iconic Twin Ring Motegi circuit, 100 kilometres north of Tokyo, for the first time since 2019. The Japanese TrialGP is anticipated to get the championship under way with two points-scoring days on May 20-22 and will be followed by the Andorran TrialGP high in the Pyrenees at Sant Julia de Loria on June 11-12.

A week later on June 18-19 the world's elite trial riders will head to Lourdes – back on the calendar for the first time since 2017 – for the French TrialGP before they travel north a fortnight later for the Belgian TrialGP at Comblain au Pont on July 2-3.

Another double-header is planned on July 8-10 for the German TrialGP at Neunkirchen close to the border with France. This will be first time the championship has visited Germany since 2016.

The series then signs off following a summer break with a further two scoring days at Ponte di Legno for the Italian TrialGP on September 16-18.

The premier TrialGP class will be in action alongside Trial2 at all six rounds. TrialGP Women riders will compete in Japan, Belgium, Germany and Italy and Trial2 Women riders will fight it out for the title in Belgium, Germany and Italy.

The Trial125 championship for up-and-coming riders will be contested in Andorra, France, Germany and Italy.

A new addition to the calendar for 2022, the FIM Trial Vintage Trophy will be staged at Monza in Italy on September 23-24 over the same weekend as the Trial des Nations which is scheduled for September 24-25.

All dates, events and the attendance of spectators are subject to the evolution of the pandemic and approval of the corresponding governments and authorities.

news from FIM TrialGP


---------------------------------------------------------------------------------------

ECCO IL CALENDARIO PROVVISORIO DEL MONDIALE 2022

È stato pubblicato il calendario provvisorio di sei eventi, con nove giorni di gara, per l'Hertz FIM Trial World Championship 2022.

Un cambiamento importante è che per la prima volta nel mondo delle competizioni motociclistiche, le motociclette elettriche potranno competere contro le moto a due e quattro tempi in tutte le classi ed è una mossa rivoluzionaria. Per questo motivo non ci sarà la TrialE Cup.

"Per la prima volta nel motorsport, le moto elettriche gareggeranno con le moto a due e quattro tempi", ha affermato il presidente della FIM Jorge Viegas. "Questo è davvero importante, specialmente per preparare la strada al Trial per partecipare come sport dimostrativo ai Giochi europei che si terranno a Cracovia nel 2023".

La serie torna sull'iconico circuito Twin Ring Motegi, 100 chilometri a nord di Tokyo, per la prima volta dal 2019. Si prevede che il TrialGP nipponico darà il via al campionato con due giorni di punteggio il 20-22 maggio e sarà seguito dal GP di Andorra nei Pirenei a Sant Julia de Loria l'11-12 giugno.

Una settimana dopo, dal 18 al 19 giugno, i migliori piloti di Trial del mondo si recheranno a Lourdes - di nuovo in calendario per la prima volta dal 2017 - per il GP francese prima di viaggiare verso nord due settimane dopo per il GP belga a Comblain au Pont a luglio 2-3.

Un altro doppio appuntamento è in programma l'8-10 luglio per il GP tedesco a Neunkirchen, vicino al confine con la Francia. Questa sarà la prima volta che il campionato visiterà la Germania dal 2016.

La serie si chiude quindi dopo una pausa estiva con altre due giornate a Ponte di Legno per il GP d'Italia del 16-18 settembre.

La classe regina TrialGP sarà in azione insieme a Trial2 in tutti e sei gli eventi. Le donne TrialGP si sfideranno in Giappone, Belgio, Germania e Italia e le donne Trial2 si contenderanno il titolo in Belgio, Germania e Italia.

Il campionato Trial125 per piloti emergenti si disputerà ad Andorra, Francia, Germania e Italia.

Una nuova aggiunta al calendario per il 2022, il FIM Trial Vintage Trophy andrà in scena a Monza, in Italia, dal 23 al 24 settembre, nello stesso fine settimana del Trial des Nations, in programma dal 24 al 25 settembre.

Tutte le date, gli eventi e l'accesso al pubblico sono soggetti all'evoluzione della pandemia e all'approvazione dei governi e delle autorità corrispondenti.


------------------------------------------------------------------------------------------
Gael Chatagnò, 2021 world champion in Trial-E class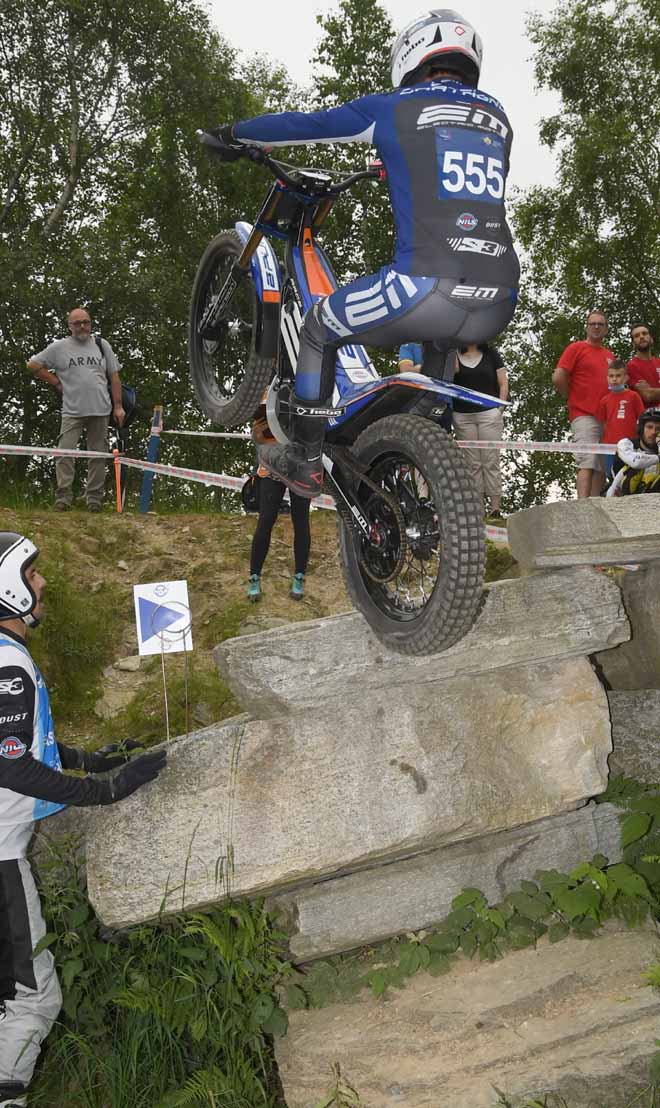 Seventy-nine years old Giovanni Tosco (nick name Long John), first Italian champion in 1975 and 1976 and world rider in the seventies, has fun with Electric bike, too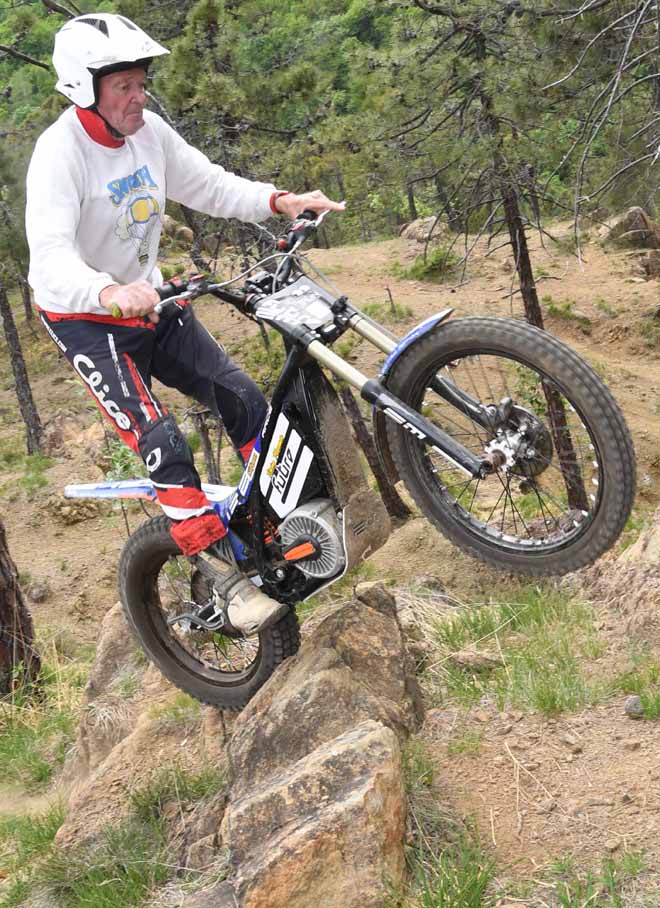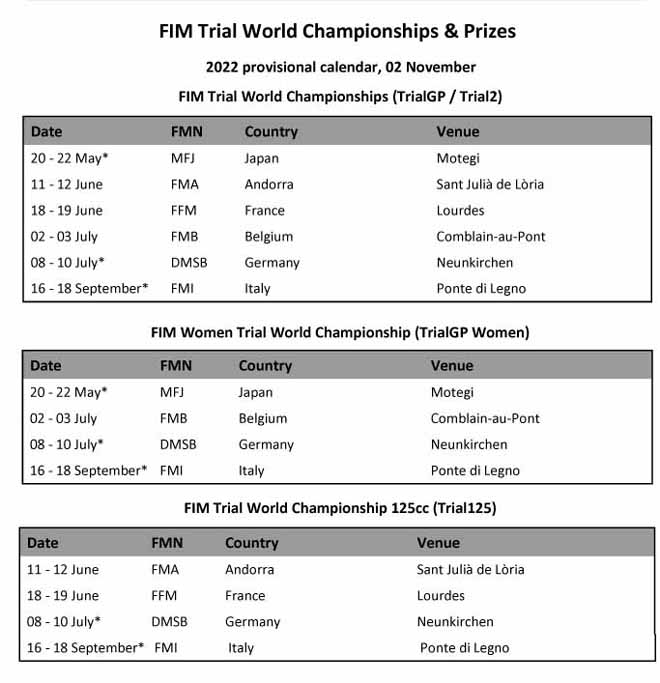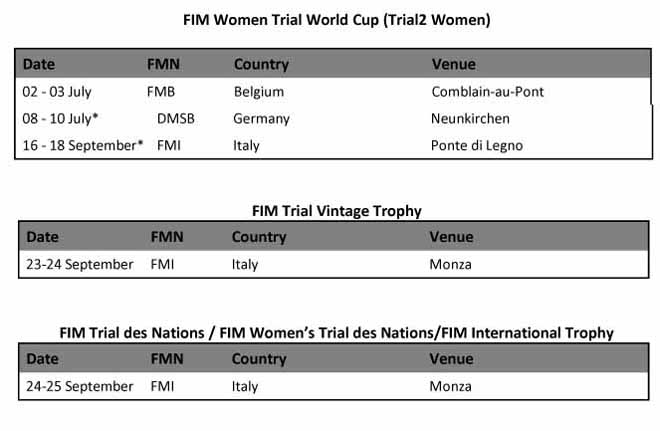 ---------------------------------------------------------------------------------------