21/08/23 - European Championship ended in North Europe

The 2023 FIM Europe Championship ended in northern Europe in an almost silent way, without official proclamations, without disclosure of news, decidedly in contrast with everything that is done today. Yet for years this championship has been the breeding ground for launching future champions, there are many famous names that have passed through here.

The big news of this season was the courageous decision NOT to apply the NO-STOP rule, as indeed chosen by all the National Federations of the Countries where the Trial is practised.

Now only the FIM resists in the World Championship in which it is in fact "interpreted" in a subjective way by the observers, ready to hit above all the less important riders. In the European Championship, however, stopping is permitted and the time limit per zone is used.

The 6 races of the 2023 edition were held in Italy, Norway and Sweden: two races for each weekend with all categories at the start.

Winner in the "championship" Norwegian Jerand-Matia Vold Gunvaldsen (TRRS) who scored the same points as French Teo Colairo (Beta), same number of victories (3), second places (1) and third places (2) , but compared to the transalpine he was able to boast the best result in the last round. Third was Swiss rider Noè Pretalli (GASGAS).

Italian success in Junior: Giacomo Brunisso (Beta) topped the line in 4 of the 6 races. Runner-up position for Norwegian Sander Björàà (Beta) ahead of Swede Noel Johansson (GASGAS).

In the Women category, English Alice Minta (Scorpa) triumphed, winning 2 races. Second was Norwegian Huldeborg Barked (TRRS) never in first place in the races, but not even below fourth. Another British rider on the third step of the podium, Kaytlyn Adshead.(TRRS) winner in the penultimate race. Fourth Italian Alessia Bacchetta (GASGAS) who triumphed at the very last round in Sweden!

In the Over40 category, English Dan Clark (Beta) repeated last year's success, ahead of Finnish ex-world pilot Jussi Haapanen. On the podium Finn Staffan Floessel (Beta).

The last category that competed for the championship, that of the very young, the Youth, was decided by the discriminating last race. A similar situation occurred at the Championship class, with the two German boys Fabio Sacht (Sherco) and Johannes Heidel (TRRS) equal in everything, but with the first best placed last. Third was Frenchman Pablo Echene (Beta).

The photos are from our archive. It's a real pity that no one cares about communication anymore, because this can be a decidedly different championship to the world one, with less pretensions, but those who race and dedicate time and money have the right to let the world know their progress.
---------------------------------------------------------------------------------------

Il Campionato Europeo chiude nel nord Europa

Si è concluso nel nord Europa il Campionato Europeo 2023 in modo quasi silenzioso, senza proclami ufficiali, senza divulgazione di notizie, decisamente in controtendenza rispetto a tutto quello che si fa oggi. Eppure per anni questo campionato è stato il vivaio per lanciare futuri campioni, molti sono i nomi blasonati che sono passati da qui.

La grossa novità di questa stagione è stata la coraggiosa decisione di NON applicare la regola del NO-STOP, come del resto scelto da tutte le Federazioni Nazionali dei Paesi dove si pratica il Trial.

Resiste ormai solo la FIM nel Campionato del Mondo in cui di fatto viene "interpretato" in modo soggettivo dai giudici di zona, pronti a colpire soprattutto i piloti meno importanti. Nell'Europeo invece la fermata è permessa e si usa il tempo limite per zona.

Le 6 gare dell'edizione 2023 si sono disputate in Italia, Norvegia e Svezia: due gare per ogni week-end con tutte le categorie al via.

Vincitore nella "championship" il norvegese Jerand-Matia Vold Gunvaldsen (TRRS) che ha totalizzato gli stessi punti del francese Teo Colairo (Beta), stesso numero di vittorie (3), secondi posti (1) e terzi posti (2) , ma rispetto al transalpino ha potuto vantare il migliore risultato all'ultimo round. Terzo il pilota svizzero Noè Pretalli (GASGAS).

Nella Junior successo azzurro: Giacomo Brunisso (Beta) ha svettato in 4 delle 6 gare. Piazza d'onore per il norvegese Sander Björàà (Beta) davanti allo svedese Noel Johansson (GASGAS).

Nella categoria Women, l'inglese Alice Minta (Scorpa) ha trionfato , vincendo 2 gare. Seconda la norvegese Huldeborg Barked(TRRS) mai al primo posto in gara, ma nemmeno sotto il quarto. Ancora una pilotessa britannica sul terzo scalino del podio, Kaytlyn Adshead.(TRRS) vincitrice alla penultima gara. Quarta l'azzurra Alessia Bacchetta (GASGAS) che ha trionfato all'ultimissima prova in Svezia!

Nella categoria Over40 l'inglese Dan Clark (Beta) ha ripetuto il successo dell'anno scorso, davanti al finlandese ex-pilota mondiale Jussi Haapanen. Sul podio il finlandese Staffan Floessel (Beta).

L'ultima categoria che concorreva per il campionato, quella dei giovanissimi, la Youth è stata decisa della discriminante ultima gara. Si è verificata una situazione simile alla Championship, con i due ragazzi tedeschi Fabio Sacht (Sherco) e Johannes Heidel (TRRS) pari in tutto, ma con il primo meglio piazzato all'ultima. Terzo il francese Pablo Echene (Beta).

Le foto sono d'archivio. E' un vero peccato che nessuno curi più la comunicazione, perchè questo può essere un campionato decisamente differente rispetto a quello mondiale, con meno pretese ma chi ci corre e dedica tempo e denaro ha il diritto di far conoscere al mondo i suoi progressi.
------------------------------------------------------------------------------------------
---->12/08, NORWAY, Hobøl Motorklubb
---->13/08, NORWAY, Hobøl Motorklubb
---->19/08, SWEDEN, Ale Trial Klubb (Gothenburg)
---->20/08, SWEDEN, Ale Trial Klubb (Gothenburg)
---->FINAL STANDINGS
------------------------------------------------------------------------------------------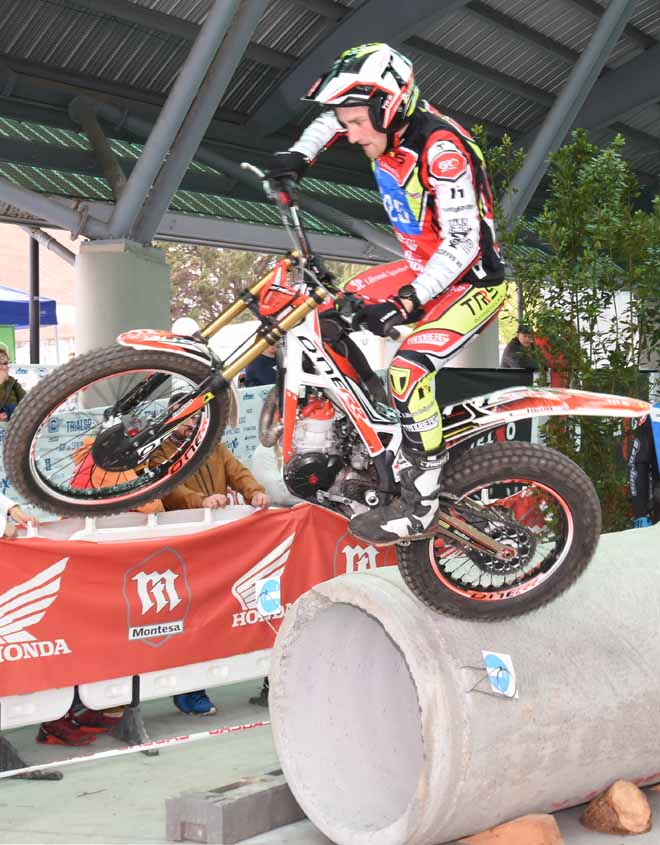 1 - Jerand-Matia Vold Gunvaldsen
------------------------------------------------------------------------------------------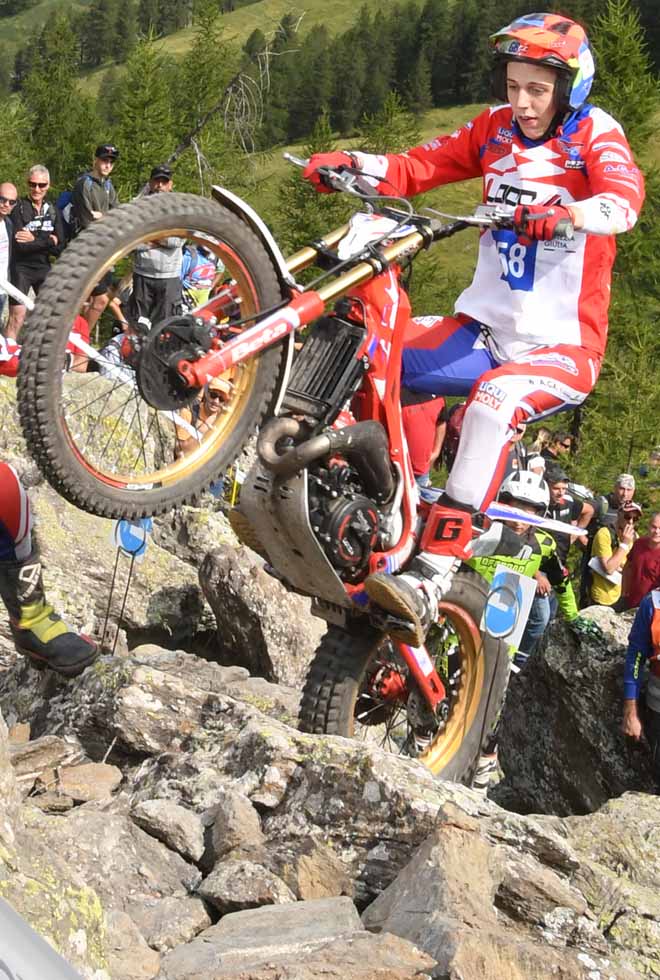 1 - Giacomo Brunisso
------------------------------------------------------------------------------------------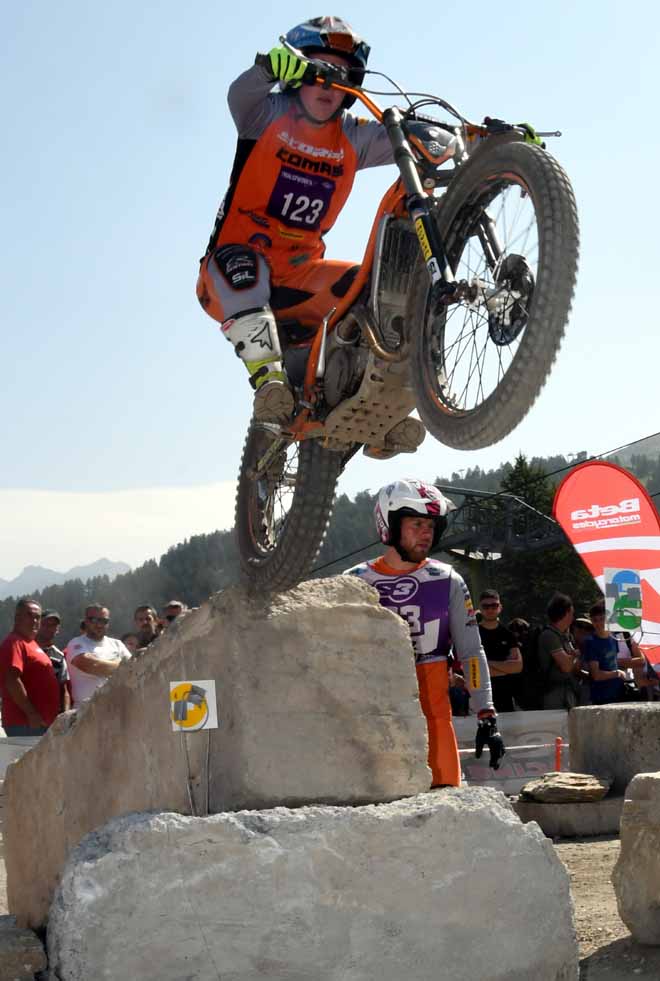 1 - Alice Minta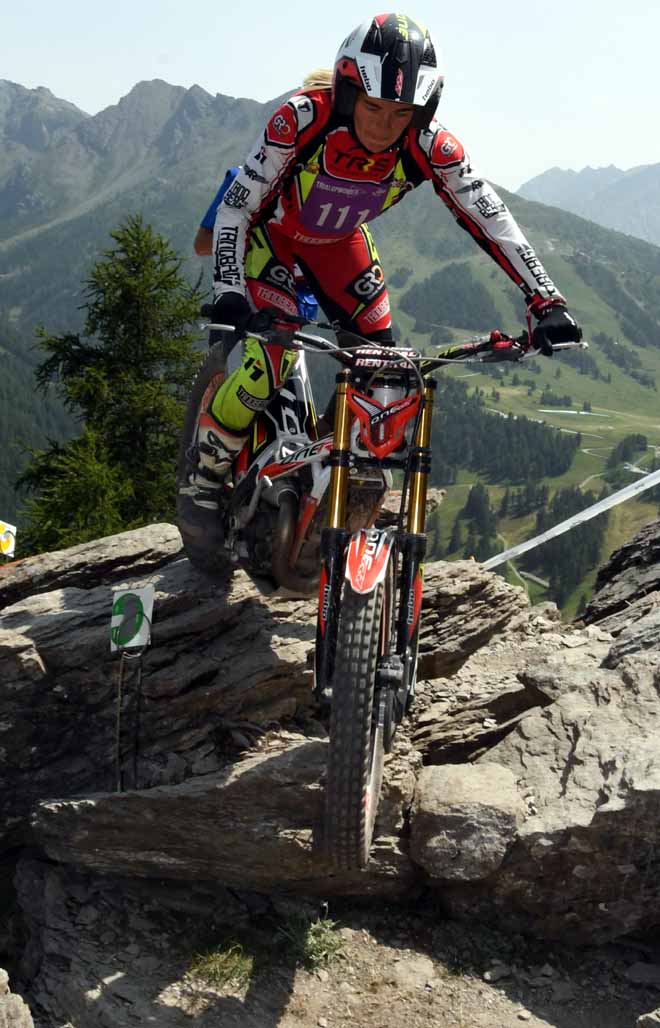 2 - Huldeborg Barkved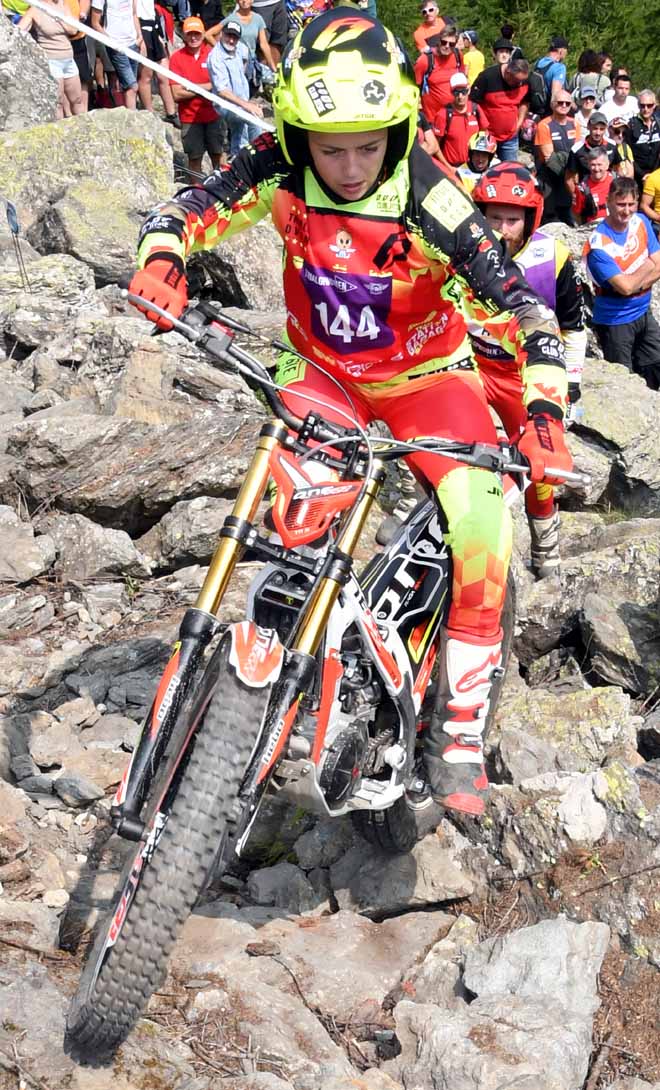 3 - Kaytlyn Adshead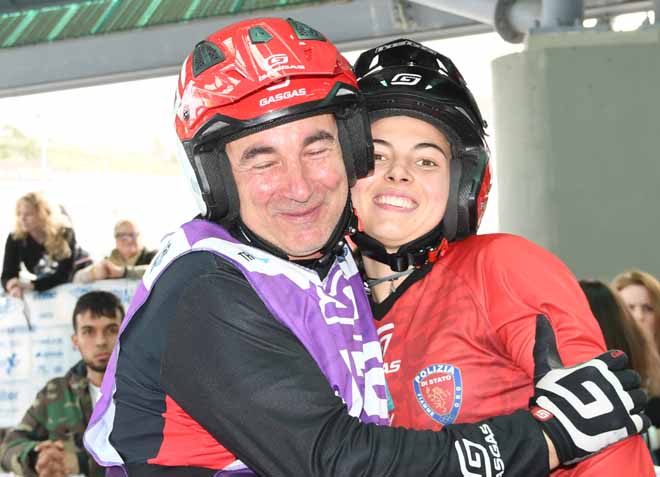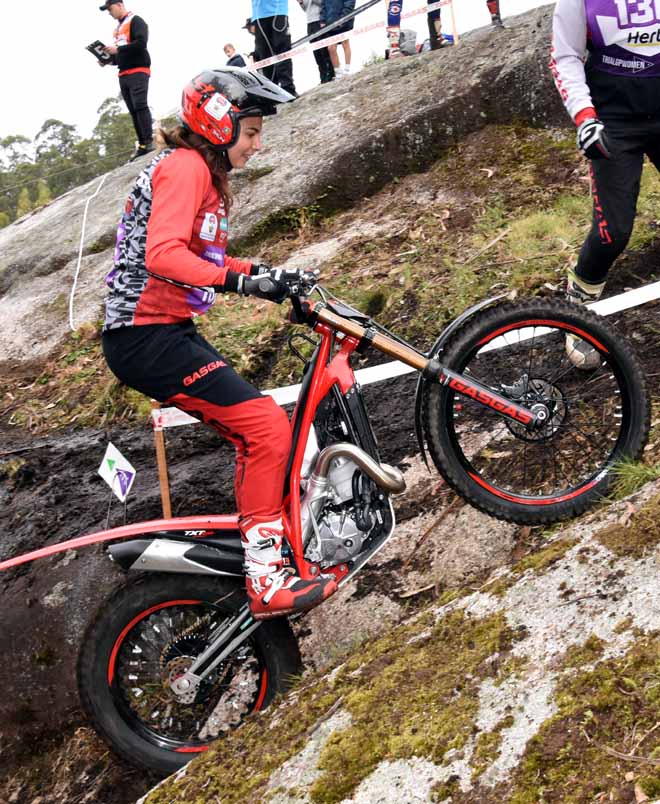 4 - Alessia Bacchetta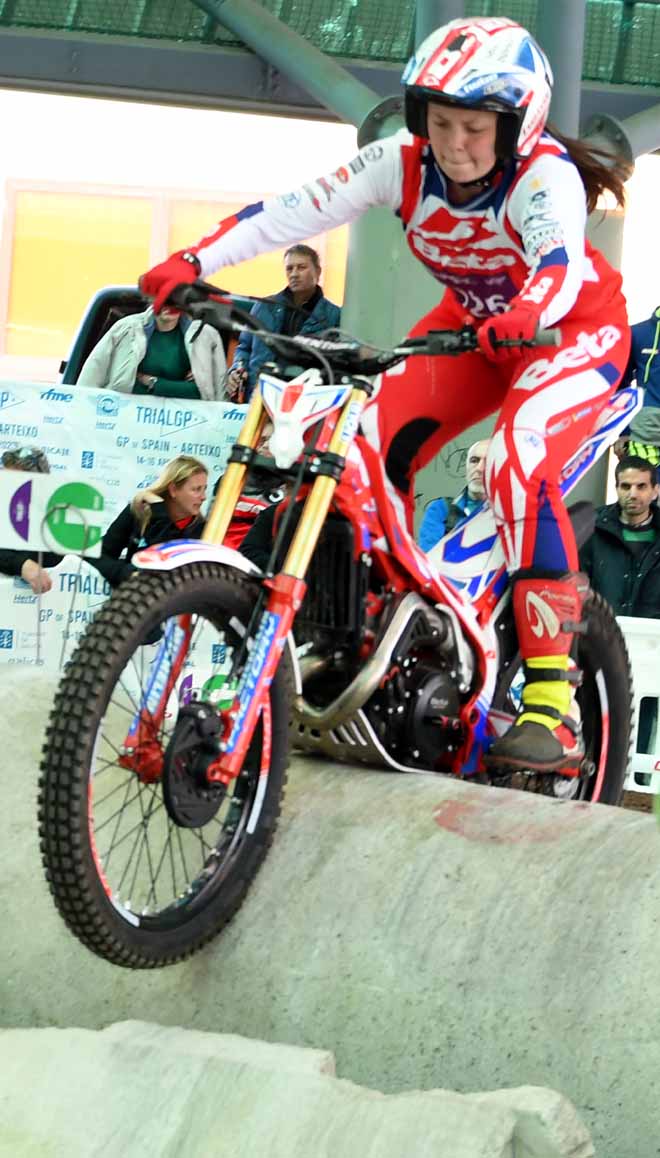 5 - Alicia Robinson
---------------------------------------------------------------------------------------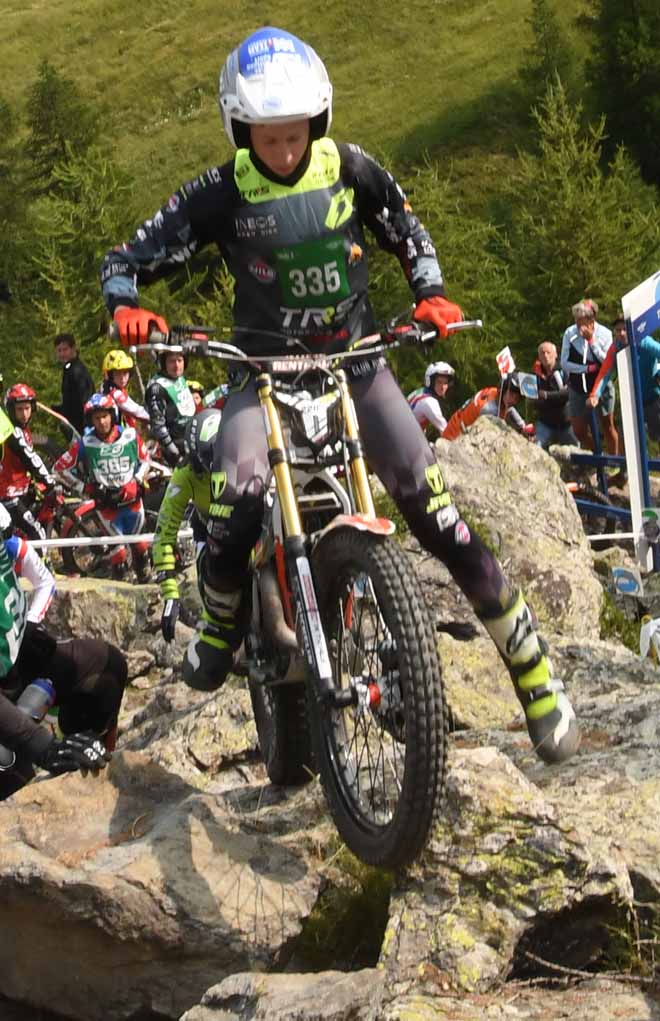 2 - Johannes Heidel
---------------------------------------------------------------------------------------