25/03/23 - Bou claimed the first X-Trial of Pamplona

Toni Bou (Repsol Honda Trial Team) got back to winning ways as X-Trial made its first visit to Spanish region Navarra, claiming X-Trial Pamplona with an exceptional ride in the Grand Final.

Defeated a fortnight earlier at Wiener Neustadt, responded perfectly in front of a near capacity crowd at the Navarra Arena. Despite the disadvantageous first starting position as a result of defeats in the opening two Rounds of the night, Bou completed his six-section performance with just three marks, ultimately enough for a nine-mark advantage over his nearest rival.

By the Final's half-way stage, Gabriel Marcelli (Repsol Honda Trial Team) and Jaime Busto (Gas Gas) had already suffered their first failures while Bou was still clean, leaving his rivals to scrap for second. A crucial failure for Busto in Section Five gave Marcelli the verdict.

Bou (1st): "I am very satisfied with this win and how things have gone because, after two very close and demanding Rounds, I made an important step forward in the Final. The three consecutive cleans and particularly Section Three determined this result. Winning again and doing so at a new venue is great news."

Marcelli (2nd): "Today's second place is really important because it means getting back on the podium and getting closer to top spot. I was particularly pleased to win Round Two with a perfect score. But consistency in the top three is the main thing."

Busto (3rd): "I am happy with how I rode in the first two Rounds but not really satisfied with the eventual result. I made a couple of mistakes in the Final that limited my options. But anyway, remaining on the podium and this close to home is very pleasing."

The X-Trial World Championship next heads to France for X-Trial Bordeaux on 7th April.

news and photos by X-trial.com

---------------------------------------------------------------------------------------

Bou vince il primo l'X-Trial di Pamplona

Toni Bou (Repsol Honda Trial Team) è tornato a vincere quando l'X-Trial ha fatto la sua prima visita nella regione spagnola della Navarra, conquistando l'X-Trial Pamplona con una corsa eccezionale nella Grand Final.

Sconfitto due settimane prima al Wiener Neustadt, ha risposto alla perfezione davanti a un pubblico quasi gremito alla Navarra Arena. Nonostante dover partire per primo in finale, a causa delle sconfitte nei primi due turni della serata, Bou ha completato la sua prestazione in sei sezioni con appena tre punti, alla fine sufficienti per un vantaggio di nove punti sui suoi rivali.

A metà della finale, Gabriel Marcelli (Repsol Honda Trial Team) e Jaime Busto (Gas Gas) avevano già subito preso i primi "5" mentre Bou era ancora a zero, lasciando i suoi rivali a lottare per il secondo posto. Un fallimento cruciale per Busto nella Sezione Cinque ha dato a Marcelli il verdetto.

Bou (1°): "Sono molto soddisfatto di questa vittoria e di come sono andate le cose perché, dopo due Round molto ravvicinati e impegnativi, ho fatto un importante passo avanti in Finale. I tre zeri consecutivi e in particolare la Sezione Tre hanno determinato questo risultato. Vincere di nuovo e farlo in una nuova sede è una grande notizia."

Marcelli (2°): "Il secondo posto di oggi è molto importante perché significa risalire sul podio e avvicinarsi alla vetta. Sono stato particolarmente contento di vincere il secondo round con un punteggio perfetto. Ma la costanza di essere tra i primi tre è la cosa principale."

Busto (3°): "Sono contento di come ho corso nei primi due Round ma non molto soddisfatto del risultato finale. Ho commesso un paio di errori in finale che hanno limitato le mie possibilità. Ma comunque, rimanere sul podio e stare così vicino a casa è molto piacevole."

L'X-Trial World Championship si dirigerà poi in Francia per l'X-Trial Bordeaux il 7 aprile.
------------------------------------------------------------------------------------------
----> RESULTS
------------------------------------------------------------------------------------------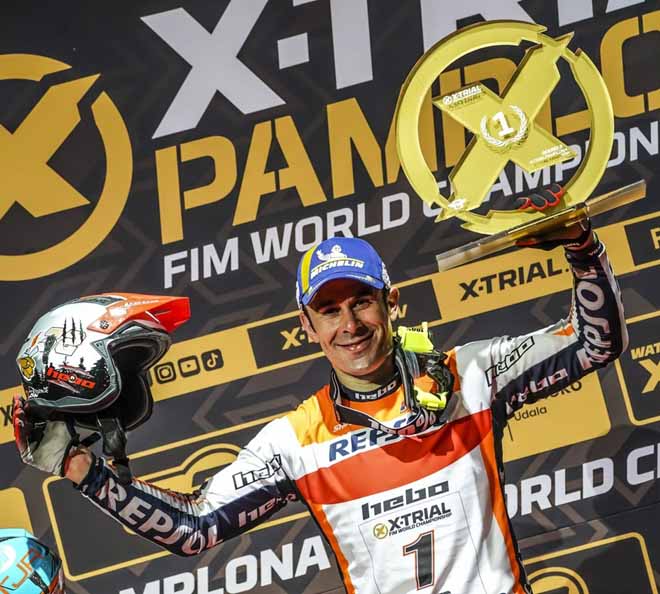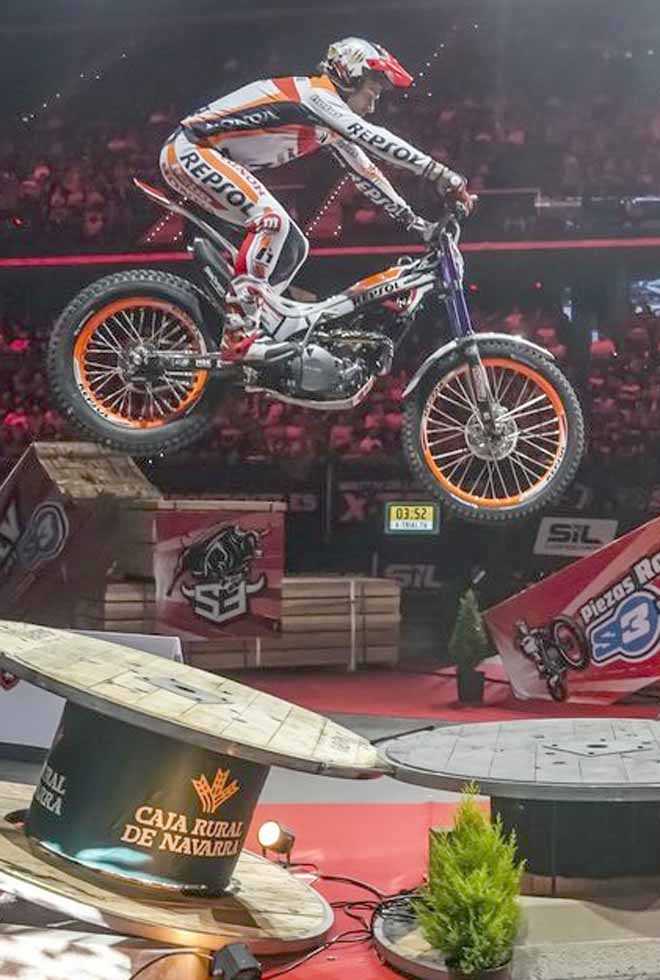 1. Toni Bou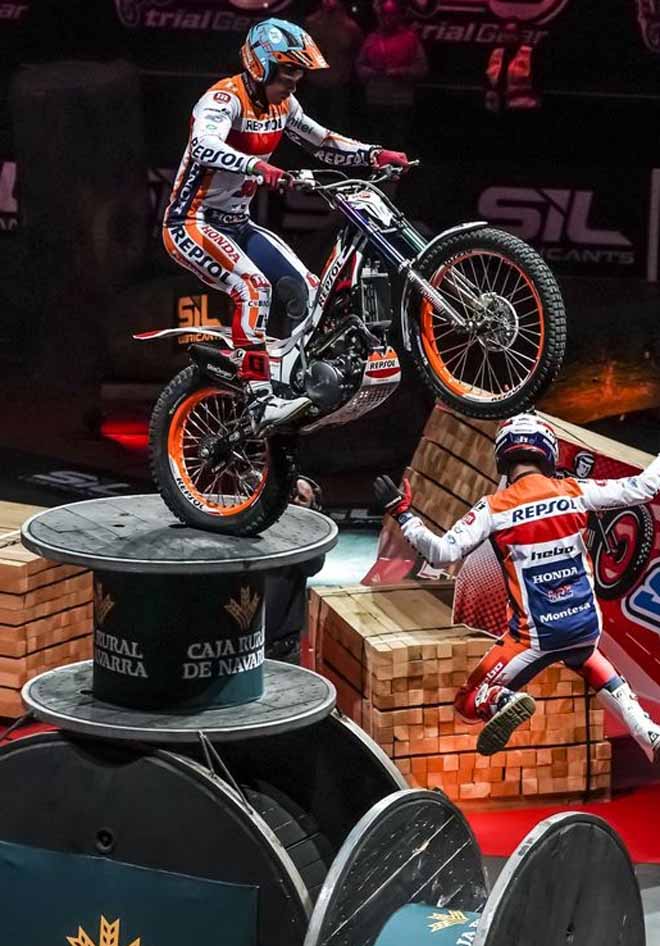 2. Gabriel Marcelli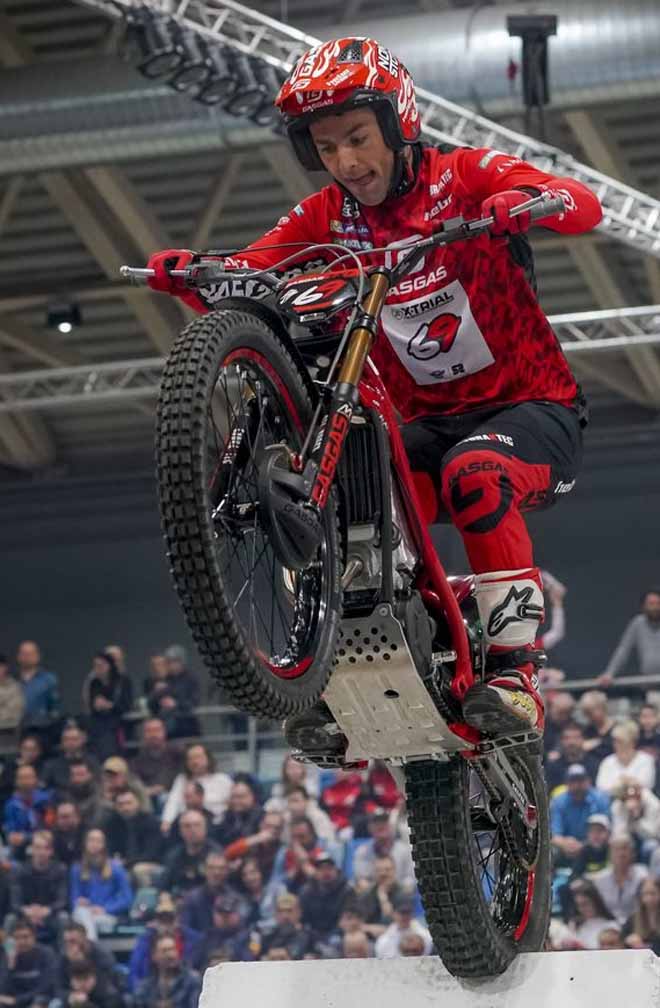 3. Jaime Busto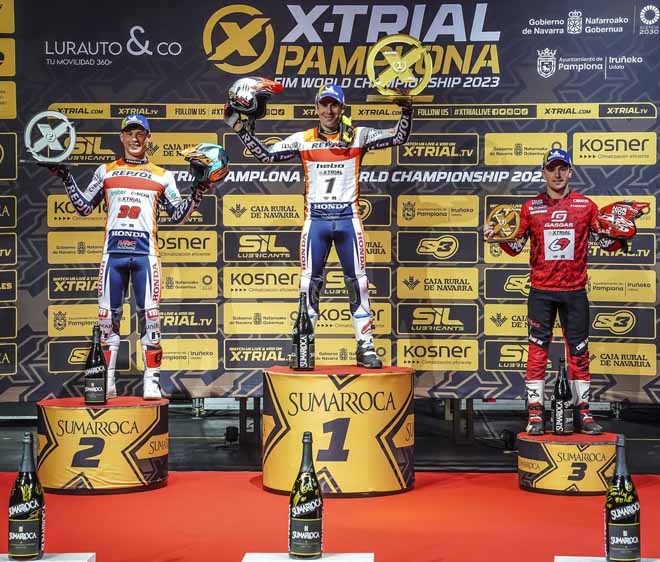 ---------------------------------------------------------------------------------------