15/04/23 - BUSTO THE MOST RESPONSIVE TO THE CHANGES

Jaime Busto (Gas Gas) was the most responsive to the changes and won the first of a new era world championship in Arteixo. in Galicia. Toni Bou (Repsol Montesa) second, can complain about a single error at section 10 of the first lap, which he was unable to recover in a relatively easy trial. Podium for his team mate Gabriele Marcelli.

An immense motorcycle parking lot, the parc fermé, which was used in other races but abandoned for some time in the world championship, immediately appeared to the public who flocked to the north-west of Spain.

It is difficult to express an opinion after just one race in a new era. Seeing the official riders paddock deserted on the eve of the afternoon makes us sad, but we are consoled by the speed of the competition because the race time now also includes minor maintenance, to be carried out before returning the bike to parc fermé.

The other big news of having 50% of the sections without minders - actually in the corridors of journalists to give the usual valuable advice - has resulted in a simplification of the obstacles, as in the intentions of promulgators always inclined to give more accessible trials to less skilled pilots.

For the super champion Toni Bou, therefore, world trials are expected in which he will have to defend his abilities from fierce competition and the classification will reward the coolest, most concentrated rider. Mistakes cannot be made because they will cost the race.

Busto won today by shooting at 2 and 5 out of the 12 zones. Bou 9 and 4. Marcelli (14 and 7) is a little further behind, while the 41-year-old - circus veteran - Adam Raga (TRRS) despite lapping at 2 in the second loop, did not get on the podium for just 2 penalties.

"It has been an incredible day for me," said Busto. "I felt great from the first section. It wasn't hard but it was easy to make mistakes. We were very well prepared and the bike and the team worked perfectly."

Surprise in the women's TrialGP with the champion Emma Bristow (Sherco) only third, beaten by the winner Berta Abellan (Scorpa) and by our talented Andrea Sofia Rabino (Beta). Excellent sixth place for Alessia Bacchetta (Gas Gas) with Martina Gallieni (Scorpa) in 13th.

"It was an incredible way to start the season," said Abellan. "I was feeling so good but I need to maintain this for tomorrow."

Remaining in Trial2 to defend his title, Haga put in a solid performance in third with eighteen marks lost but he had no answer to Suarez who parted with half as many marks and Farre who finished four off the winner's pace in second.

Making his debut in Trial3, Sandvik eased ahead with an opening lap score of four and maintained his advantage on the second lap to end the day on nine, two ahead of Poland's Pawel Ryncarz (GASGAS). Alfie Lampkin (Vertigo), the son of Trial legend Dougie, completed the podium on a distant twenty-five.


---------------------------------------------------------------------------------------

BUSTO IL PIU' REATTIVO AI CAMBIAMENTI

Jaime Busto (Gas Gas) è stato il più reattivo ai cambiamenti e ha vinto la prima di un mondiale nuova era ad Arteixo. in Galizia. Toni Bou (Repsol Montesa) secondo, può recriminare un unico errore alla 10 del primo giro, che in un trial relativamente facile non ha potuto recuperare. Podio per il suo team mate Gabriele Marcelli.

Al pubblico accorso nel nord ovest della Spagna è subito apparso un immenso parcheggio di moto, il parco chiuso, in essere in altre gare ma abbandonato da tempo nel mondiale.

Difficile esprimere un'opinione dopo appena una gara di una nuova epoca. Fa effetto e dispiacere vedere il paddock piloti ufficiali deserto alla vigilia pomeriggio, ma ci consola la rapidità della competizione perchè il tempo di gara è ora comprensivo anche della manutenzione spicciola, da effettuarsi prima di riconsegnare la moto al parco chiuso.

L'altra grossa novità di avere il 50% delle zone senza i minder – in realtà nei corridoi dei giornalisti a elargire i soliti preziosi consigli – ha avuto come risultato una semplificazione degli ostacoli, come nelle intenzioni dei promulgatori sempre propensi a trial più accessibili a piloti meno skillati.

Per il supercampione Toni Bou si prospettano dunque prove mondiali in cui le sue capacità le dovrà difendere da una concorrenza agguerrita e la classifica premierà il pilota più freddo, quello più concentrato. Gli errori non si potranno commettere perchè costeranno la gara.

Busto oggi ha vinto girando a 2 e 5 sulle 12 zone. Bou 9 e 4. Un po' più staccato Marcelli (14 e 7), mentre il 41-enne - veterano del circus - Adam Raga (TRRS) pur girando a 2 nella seconda tornata, non è salito sul podio per appena 2 penalità.

"È stata una giornata incredibile per me", ha detto Busto. "Mi sono sentito benissimo fin dalla prima sezione. Non è stato difficile, ma è stato facile sbagliare. Eravamo molto ben preparati e la moto e il team hanno funzionato perfettamente."

Matteo Grattarola (Vertigo) è risalito al settimo posto grazie a un secondo giro a 16, contrapposto ad un primo con 35 errori. Luca Petrella (Gas Gas) nono.

Sorpresa nella TrialGP femminile con la campionessa Emma Bristow (Sherco) solo terza, battuta dalla vincitrice Berta Abellan (Scorpa) e dalla nostra talentuosa Andrea Sofia Rabino (Beta). Ottimo sesto posto per Alessia Bacchetta (Gas Gas) con Martina Gallieni (Scorpa) al 13-esimo.

In Trial2 con Lorenzo Gandola (Beta) subito out per i legamenti (caduta all'Italiano non ancora assorbita) e Gianluca Tournour (Sherco), penalizzato da problemi tecnici che chiude al 17-esimo posto , splende l'undicesima piazza di Carloalberto Rabino (Beta). Mattia Spreafico (Vertigo) ventesimo in una categoria che vantava 42 partenti.

Tra i 19 ragazzi della Trial3, sfiorato il podio per Mirko Pedretti (Beta), fuori di un punto, mentre un onorevole 10 posto per Alessandro Amè (TRRS) la cui colpa è stata non replicare al secondo giro la buona prestazione del primo.
------------------------------------------------------------------------------------------
------------------------------------------------------------------------------------------
1. Jaime BUSTO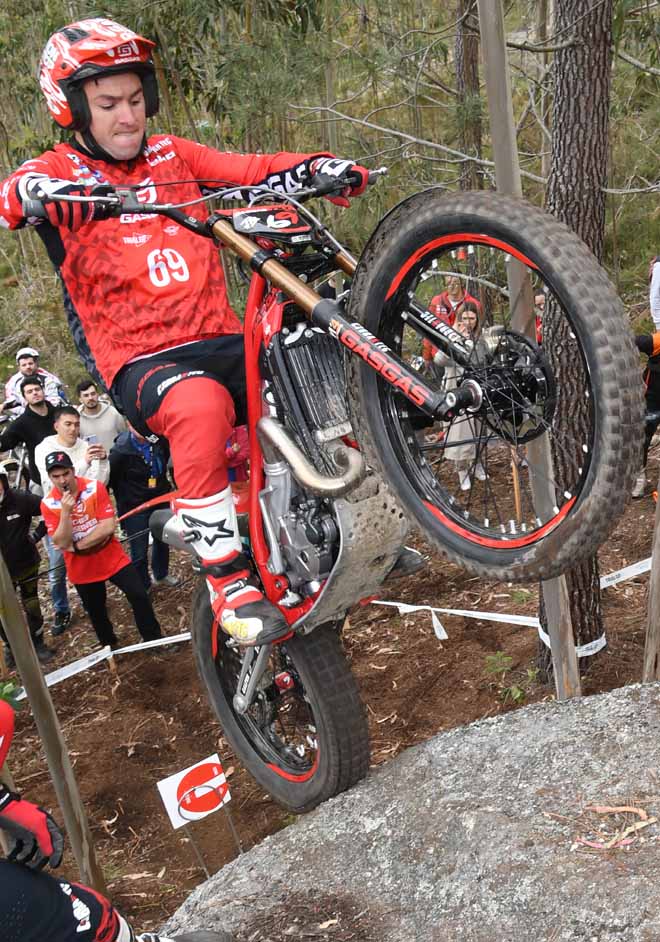 2. Toni BOU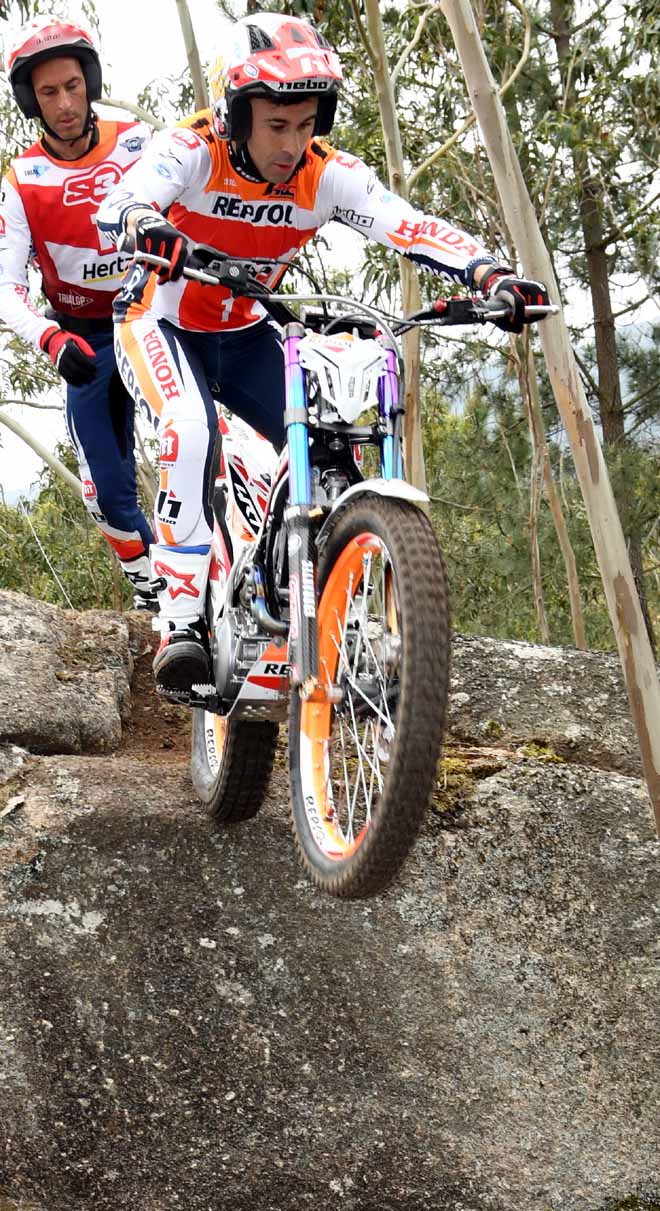 3. Gabriel MARCELLI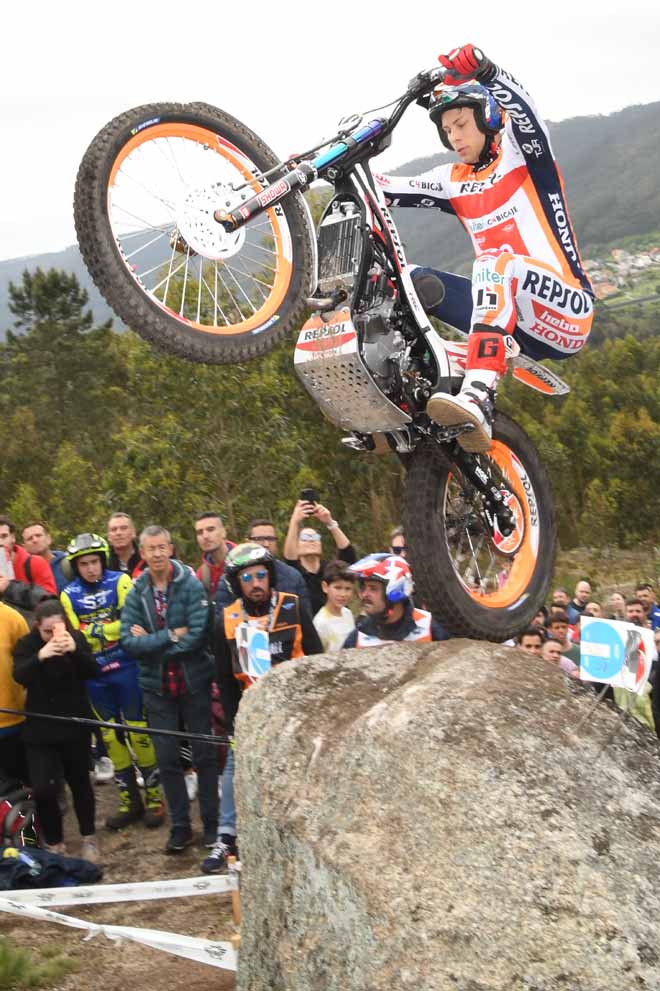 4. Adam RAGA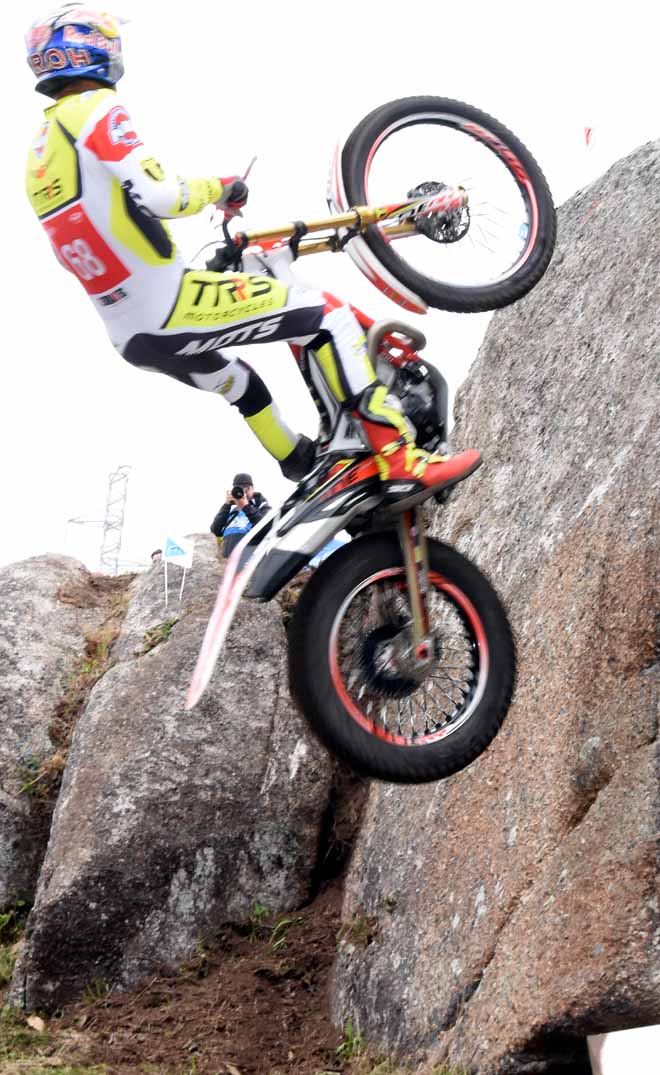 5. Aniol GELABERT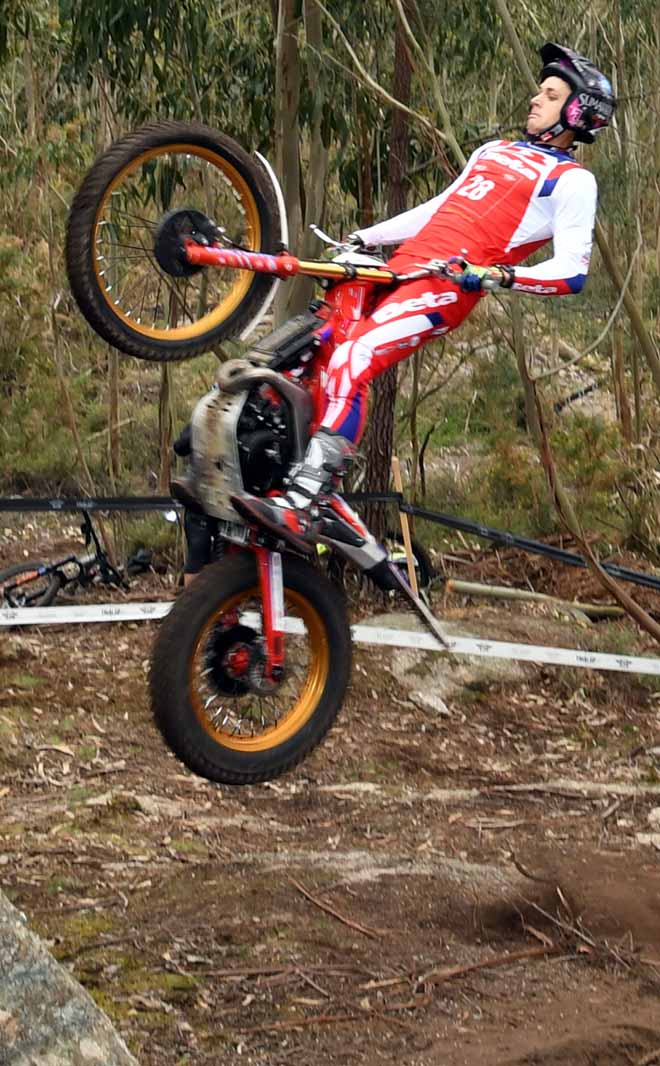 6. Toby MARTYN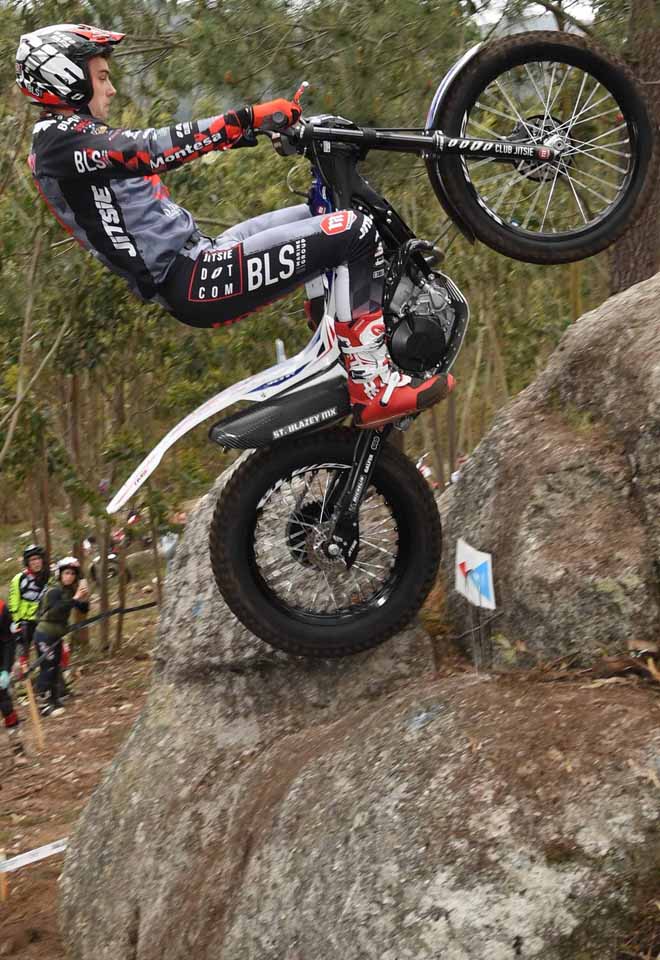 7. Matteo GRATTAROLA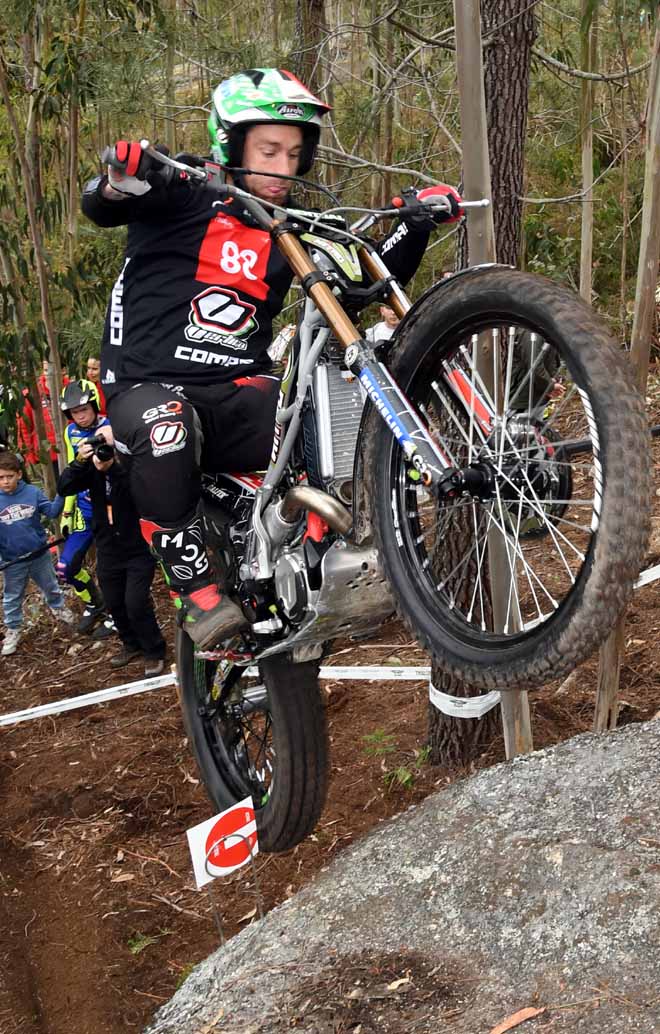 ------------------------------------------------------------------------------------------
1. Berta ABELLAN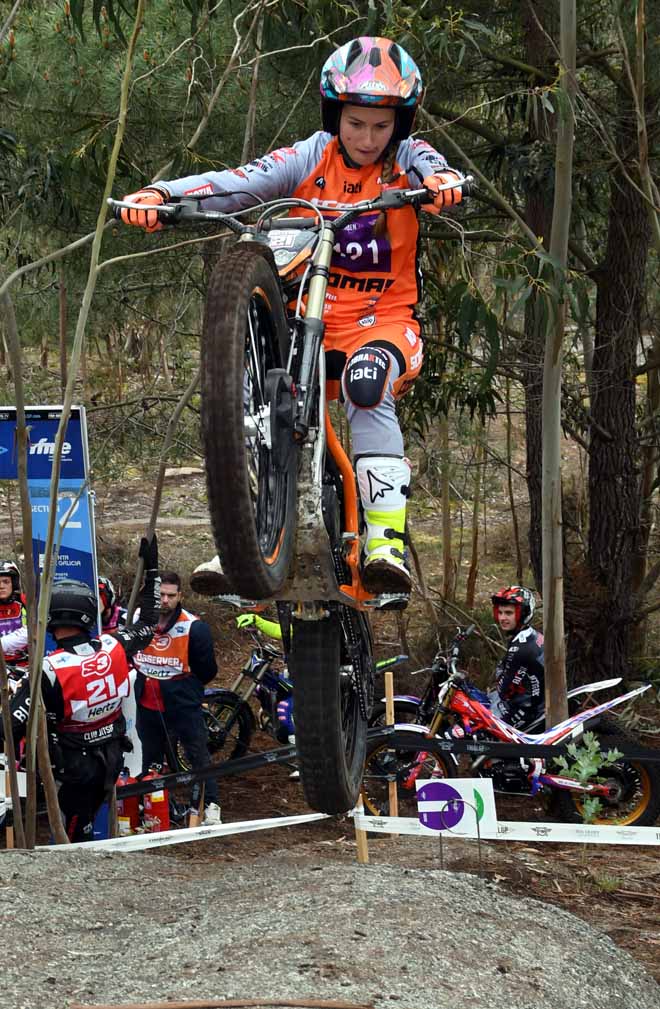 2. Andrea Sofia RABINO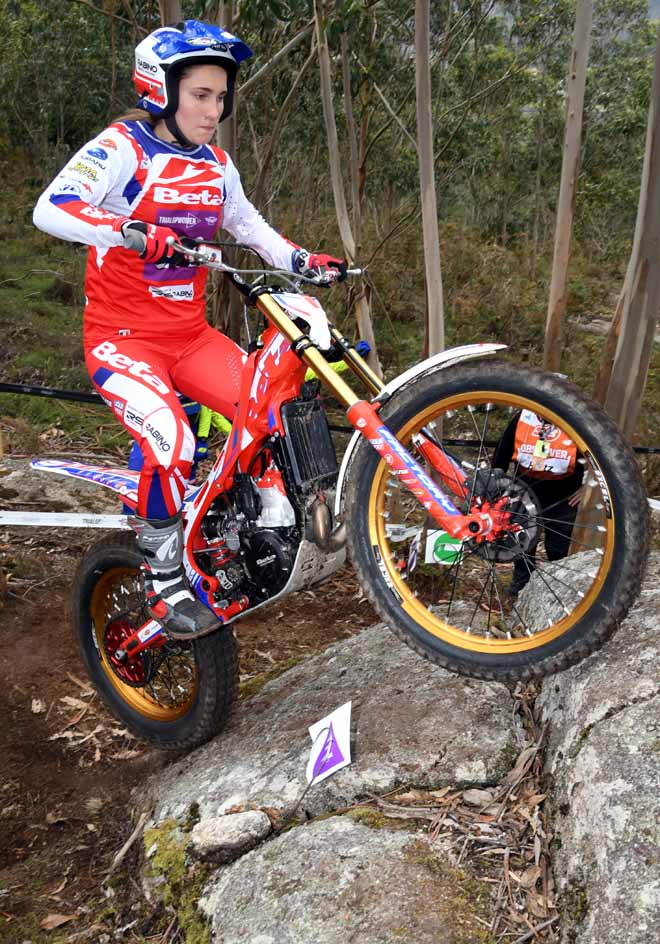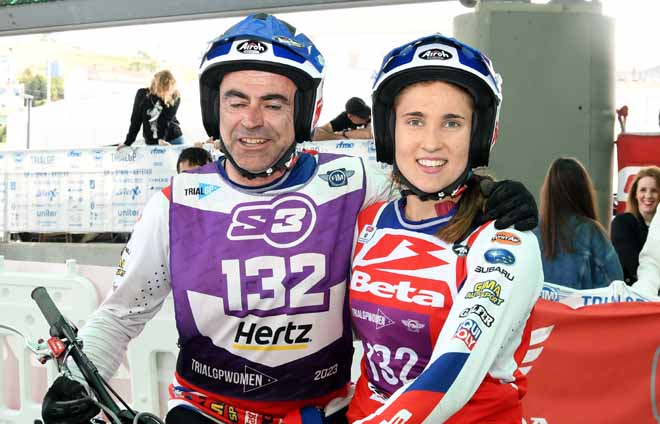 3. Emma BRISTOW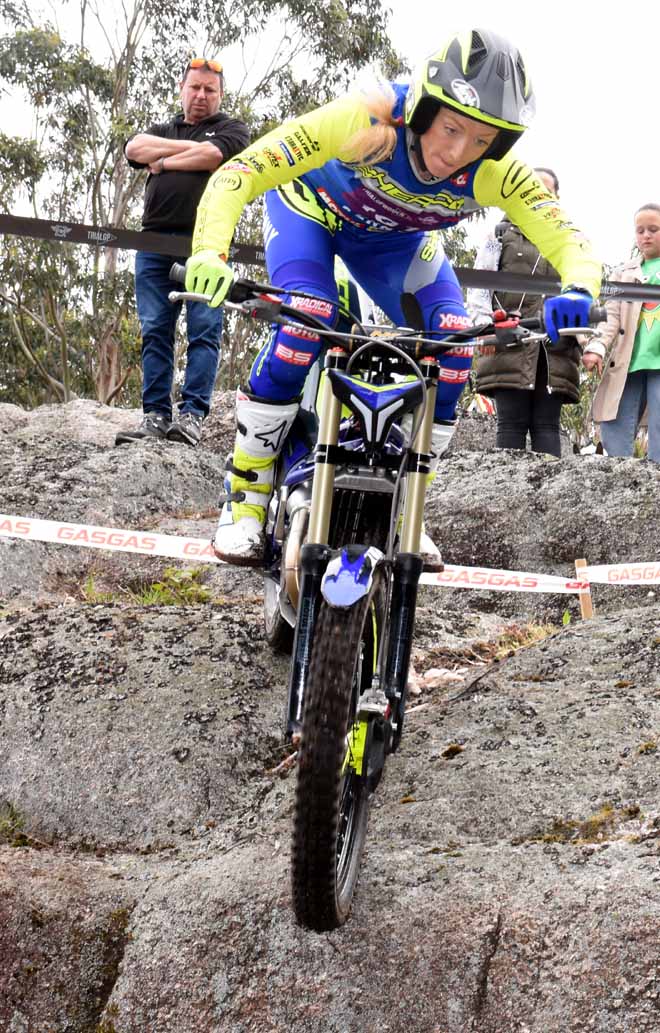 4. Alice MINTA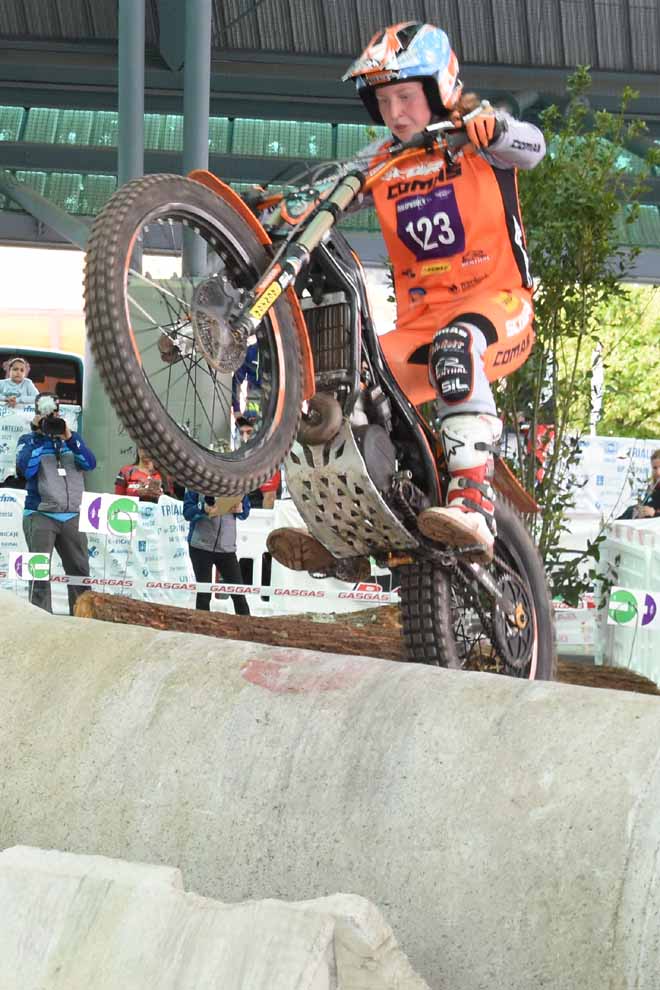 5. Naomi MONNIER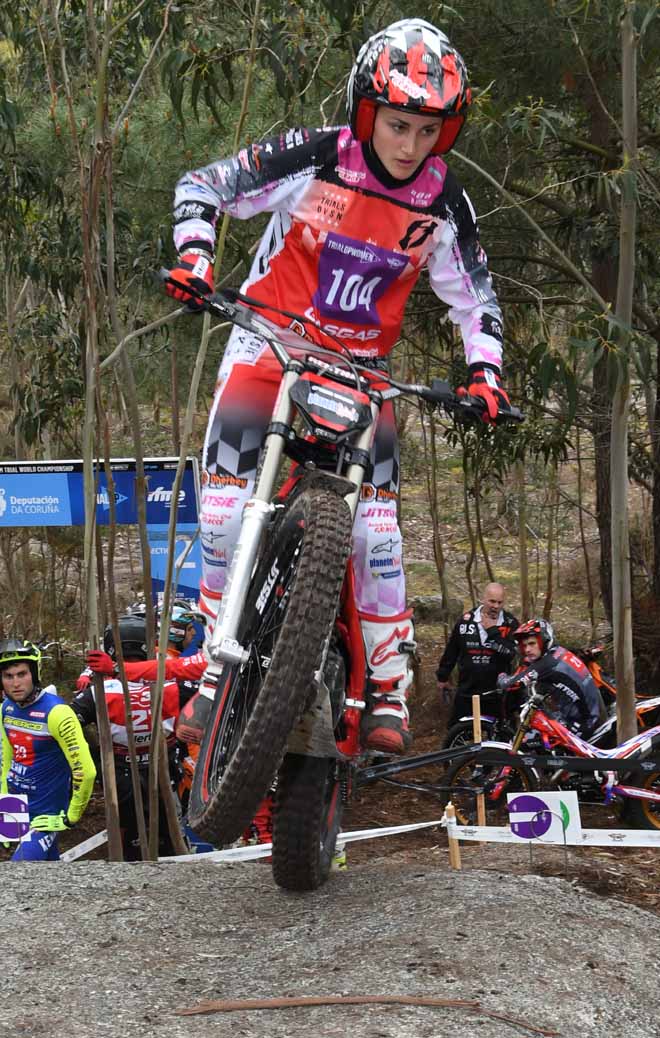 6. Alessia BACCHETTA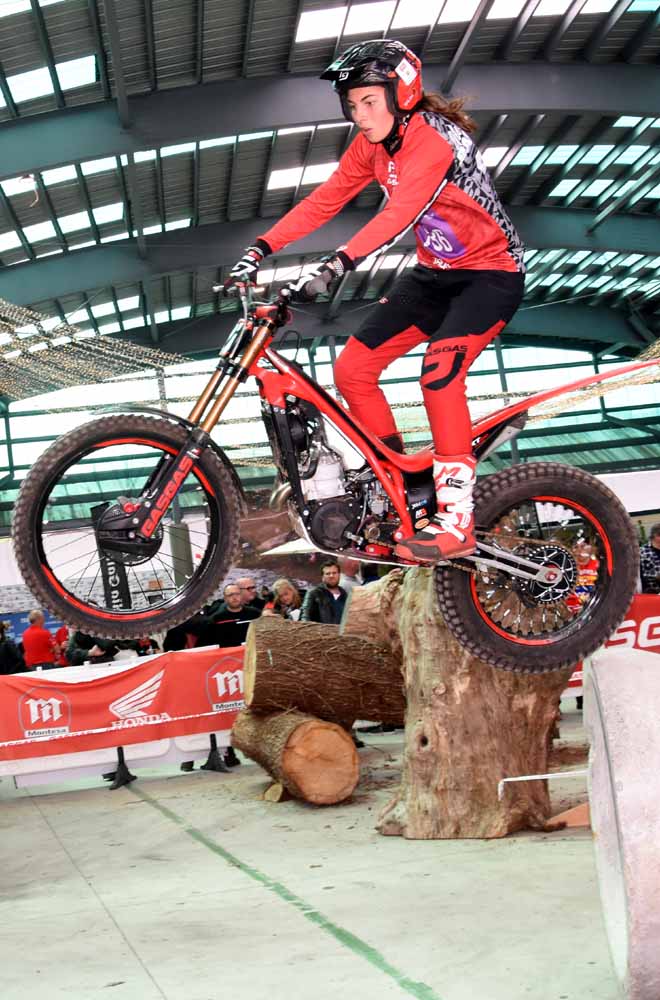 7. Huldeborg BARKVED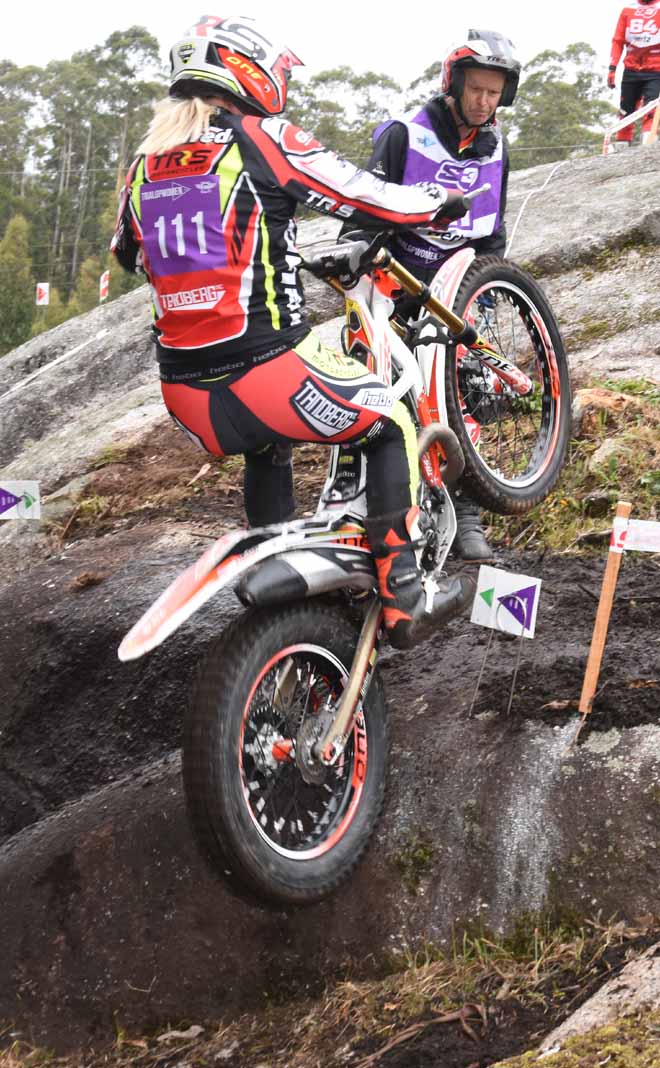 ---------------------------------------------------------------------------------------
press releases ---- comunicati stampa
---------------------------------------------------------------------------------------