23/07/23 - BOU AND BRISTOW ON AN OTHER PLANET

In a repeat of Saturday's polished performances,Toni Bou (Montesa) and Emma Bristow (Sherco) were the dominant riders on day two of the TrialGP of Italy – the sixth and penultimate round of the Hertz FIM Trial World Championship – at Sestriere today as Billy Green (Scorpa), Alycia Soyer (TRRS) and Jamie Galloway (TRRS) topped Trial2, Trial2 Women and Trial3.

With clear skies, warm weather and another sizeable crowd, the Alpine ski resort's steep wooded climbs and mostly natural rock sections provided a technical test for the best riders on the planet with the power-sapping high altitude also a big factor.

The sections were largely unaltered from day one, although section two was cancelled for the TrialGP riders on the opening lap to allow organisers to reroute it around a large boulder that had become loose.

Unable to pull clear of his fellow Spaniard Jaime Busto (GASGAS) after the opening three rounds of TrialGP competition, six day wins in a row now leave Bou on the verge of a seventeenth-straight crown with a twenty-nine point lead and just the final round at Vertolaye in France to go at the beginning of September.

Bou was in complete control all day with his opening lap score of two handing him an eight-mark advantage at the halfway stage ahead of compatriot Adam Raga (TRRS) with Italy's Matteo Grattarola (Beta) next best on thirteen, two ahead of Gabriel Marcelli (Montesa) and four clear of Busto.

It was rising Spanish star Marcelli who shone brightest on lap two, adding just three further marks to jump up to a career-best-equalling second on a total of eighteen that was double Bou's winning score.

"It was not an easy day," said Bou, "but I am super-happy with the result and the team because we worked hard preparing for this event and the altitude. Now I have a good lead the plan is for a bit of a holiday."

Raga, showing no ill-effects of his recent knee surgery that forced him to miss the previous round, starting his second lap with a run of five straight cleans to close to within three marks of Bou, but back-to-back maximums dropped him out of contention and another three single dabs left him in third on twenty-three.

Miquel Gelabert (Vertigo) lost nineteen on his first lap, but he followed this up with a further twelve marks second time around to record his best finish of the season in fourth after winning a tie-break with Grattarola as Busto missed the podium for the first time this year in a disappointing sixth on a distant forty-seven.

In a class of her own yesterday, Britain's defending TrialGP Women champion Bristow tightened her grip on a ninth title in ten years with a dominant display that saw her seize control on the fifth section of the opening lap and extend her win-streak to six and her championship lead to ten points.

The thirty-two-year-old completed her first lap for a loss of just five to leave her six ahead of main rival Berta Abellan (Scorpa) from Spain. Bristow then pressed home her advantage with another lap of five leaving her on a total of ten as Abellan added an additional seventeen to her score.

"I feel like I have ridden pretty well all weekend," said Bristow. "I made a few mistakes today, but nothing too major and I held it together and kept my score quite low so I am pleased because I have got a good lead in the championship."

Trailing Abellan by three after lap one, Italy's Andrea Sofia Rabino (Beta) reeled in her rival on the second circuit before being forced to settle for third place on a tie-break with French rider Naomi Monnier (GASGAS) fourth another seven behind before a big gap back to the Czech Republic's Denisa Pechackova (GASGAS).

It was a vitally important day for Trial2 championship leader Billy Green (Scorpa) from Britain who rose to the occasion and claimed a comfortable five-mark victory after slipping to fifth on day one.

Green's opening lap score of just one gave him an early four-mark advantage over his compatriot Jack Peace (Sherco) who started the day one point behind in the championship following his second-placed finish on Saturday.

Spain's Pablo Suarez (Montesa) was another mark behind at the hallway stage, but the twenty-two-year-old then upped his game with his second-lap total of five matching Green's and lifting him into second, two clear of Peace.

"After yesterday I was on a mission," said Green. "After the first lap I knew I had a good advantage and although I got a little bit nervous I managed to keep it together. I am over the moon to win."

Italy's Gianluca Tournour (Sherco) matched his fourth-placed finish from yesterday with Hugo Dufrese (GASGAS) fifth as Norway's defending champion Sondre Haga (GASGAS), who took his second win of the year on day one, trailed home in tenth on a very close-fought, competitive day.

Trial2 Women championship leader Alycia Soyer (TRRS) from France slipped to second on Saturday but she returned to the top today, claiming victory on a tie-break from home rider Alessia Bacchetta (GASGAS).

Bacchetta held a slim advantage at the halfway mark on lap two, but Soyer kept cool to reel her in as the day reached its conclusion with Seline Meling (Beta) from Norway finishing two marks off the pace for a season-best third-placed finish.

"Today was a good day because I won," said Soyer. "I made some small mistakes on the first lap, but I am so happy to win and the points are very important for the championship."

Spanish rider Laia Pi Ramirez (Beta) missed the podium for the first time this season in fifth behind Martina Brandani (Sherco) from Italy, but still maintains her third place in the points table.

Following his win yesterday, Trial3 championship leader George Hemingway (Beta) had to settle for third after fellow British rider Jamie Galloway (TRRS) replicated his win on day two last time out in Andorra. Galloway's first lap total of six gave him a four-mark lead at the halfway stage and he followed this up with a second lap of eight to run out winner ahead of France's Romeo Piquet (Beta) who ended on a total of nineteen.

"It was a really good day despite a five on section two to begin with," said Galloway. "I managed to get on a bit of a roll after that – it has been a great event and the crowd has been awesome."

A further four marks behind, Hemingway still extended his championship lead after finishing one position ahead of title rival Jone Sandvik (Sherco) from Norway with Galloway's victory consolidating his third place in the standings.

The 2023 Hertz FIM Trial World Championship now takes a break for August before the series concludes with the seventh and concluding round – the TrialGP of France – on 1-3 September at Vertolaye where the final destination of all five championships will be decided with all the action streamed LIVE on FIM-MOTO.TV.
---------------------------------------------------------------------------------------

BOU E LA BRISTOW SU UN ALTRO PIANETA

Ripetendo le ottime prestazioni di sabato,Toni Bou (Montesa) ed Emma Bristow (Sherco) sono stati i piloti dominanti nella seconda giornata del TrialGP d'Italia - il sesto e penultimo round dell'Hertz FIM Trial World Championship - oggi al Sestriere mentre Billy Green (Scorpa), Alycia Soyer (TRRS) e Jamie Galloway (TRRS) hanno svettato in Trial2, Trial2 Women e Trial3.

Con cielo sereno, clima caldo e un'altra folla considerevole, le ripide salite boscose della stazione sciistica alpina e le sezioni di roccia prevalentemente naturale hanno fornito un banco di prova tecnico per i migliori trialisti del pianeta, con l'alta quota che sfinisce anche come ulteriore fattore importante.

Le sezioni sono rimaste in gran parte invariate dal primo giorno, anche se la seconda zona è stata annullata per i corridori di TrialGP nel primo giro per consentire agli organizzatori di deviarla attorno a un grosso masso che si era allentato.

Incapace di staccarsi dal suo collega spagnolo Jaime Busto (GASGAS) dopo i primi tre round del TrialGP, sei giorni di vittorie di fila ora lasciano Bou sull'orlo del diciassettesimo titolo consecutivo con un vantaggio di ventinove punti e manca solo l'ultimo round a Vertolaye in Francia all'inizio di settembre.

Bou ha avuto il controllo completo per tutto il giorno con il suo punteggio di due nel giro iniziale che gli ha regalato un vantaggio di otto punti a metà tappa davanti al connazionale Adam Raga (TRRS) e il nostro Matteo Grattarola (Beta) terzo a tredici, di due punti davanti a Gabriel Marcelli (Montesa) e quattro davanti a Busto.

È stato l'astro nascente spagnolo Marcelli a brillare di più al secondo giro, aggiungendo solo tre punti in più per balzare al secondo posto su un totale di diciotto che è stato il doppio del punteggio vincente di Bou.

"Non è stata una giornata facile", ha detto Bou, "ma sono super contento del risultato e del team perché abbiamo lavorato duramente per prepararci a questo evento e all'altitudine. Ora ho un buon vantaggio, il piano è un po' di vacanza."

Raga, che non ha mostrato effetti negativi del suo recente intervento chirurgico al ginocchio che lo ha costretto a saltare il round precedente, ha iniziato il suo secondo giro con una serie di cinque zeri consecutivi per avvicinarsi a tre punti da Bou, ma i cinque consecutivi lo hanno escluso dalla competizione e altri tre piedi singoli lo hanno lasciato al terzo posto a ventitré.

Miquel Gelabert (Vertigo) ha perso diciannove punti al primo giro, ma ha fatto seguire altri dodici punti la seconda volta registrando il suo miglior piazzamento della stagione al quarto posto dopo aver vinto un tie-break con Grattarola mentre Busto ha mancato il podio per la prima volta quest'anno con un deludente sesto posto a quarantasette.

Ieri, in una classe tutta sua, la campionessa britannica in carica del TrialGP Women Bristow ha rafforzato la sua ipotesi di un nono titolo in dieci anni con una prestazione dominante che l'ha vista prendere il controllo nella quinta sezione del primo giro ed estendere la sua serie di vittorie a sei e il suo vantaggio in campionato a dieci punti.

La trentaduenne ha completato il suo primo giro con una perdita di soli cinque punti, lasciandone sei davanti alla principale rivale Berta Abellan (Scorpa) dalla Spagna. Bristow ha poi portato a casa la vittoria con un altro giro a cinque, per un totale di dieci, mentre Abellan ha aggiunto altri diciassette al suo punteggio.

"Sento di aver guidato abbastanza bene per tutto il fine settimana", ha detto Bristow. "Oggi ho commesso alcuni errori, ma niente di troppo grave e ho tenuto duro e mantenuto il mio punteggio piuttosto basso, quindi sono contenta perché ho un buon vantaggio in campionato."

Dopo Abellan di tre punti dopo il primo giro, la nostrana Andrea Sofia Rabino (Beta) ha anche superato la sua rivale per il secondo posto, prima di essere costretta ad accontentarsi del terzo posto al tie-break con la francese Naomi Monnier (GASGAS) quarta, di altri sette dietro prima di un grande distacco dalla ceca Denisa Pechackova (GASGAS).

È stata una giornata di vitale importanza per il leader del campionato Trial2 Billy Green (Scorpa) dalla Gran Bretagna, che è stato all'altezza dell'occasione e ha ottenuto una comoda vittoria di cinque punti dopo essere scivolato al quinto posto ieri.

Il punteggio di un solo punto al primo giro di Green gli ha dato un vantaggio iniziale di quattro punti sul suo connazionale Jack Peace (Sherco) che ha iniziato la giornata un punto dietro in campionato dopo il secondo posto di sabato.

Lo spagnolo Pablo Suarez (Montesa) era un altro punto dietro nella fase iniziale, ma il ventiduenne ha poi migliorato la sua guida con il suo secondo giro a cinque, pari a Green e si è portato al secondo posto, due in più per Peace.

"Dopo ieri ero in missione", ha detto Green. "Dopo il primo giro sapevo di avere un buon vantaggio e anche se ero un po' nervoso sono riuscito a tenerlo insieme. Sono al settimo cielo per la vittoria."

Ancora ad un passo dal podio Gianluca Tournour (Sherco) con Hugo Dufrese (GASGAS) quinto mentre il norvegese campione in carica Sondre Haga (GASGAS), che ha ottenuto la sua seconda vittoria dell'anno nella prima giornata, è arrivato decimo in una giornata molto combattuta e competitiva.

La leader del campionato Trial2 Women, la francese Alycia Soyer (TRRS), scivolata al secondo posto sabato, è tornata al vertice oggi, conquistando la vittoria al tie-break con la nostra Alessia Bacchetta (GASGAS).

Bacchetta aveva un leggero vantaggio a metà del secondo giro, ma Soyer ha mantenuto la calma per riprenderla mentre la giornata giungeva alla conclusione con la norvegese Seline Meling (Beta) che ha chiuso a due punti dalle prime, per il miglior terzo posto della stagione.

"Oggi è stata una buona giornata perché ho vinto", ha detto Soyer. "Ho commesso alcuni piccoli errori nel primo giro, ma sono così felice di vincere e i punti sono molto importanti per il campionato."

Nuovamente quarta Martina Brandani (Sherco) che ha relegato al quinto posto la spagnola Laia Pi Ramirez (Beta), ancora terza in campionato.

Dopo la sua vittoria di ieri, il leader del campionato Trial3 George Hemingway (Beta) si è dovuto accontentare del terzo posto dopo che il collega pilota britannico Jamie Galloway (TRRS) ha replicato la sua vittoria del secondo giorno di Andorra. Il totale di sei punti del primo giro di Galloway gli ha dato un vantaggio di quattro punti a metà percorso, seguito da un secondo giro di otto che lo ha portato a vincere davanti al francese Romeo Piquet (Beta) che ha chiuso con un totale di diciannove.



"È stata davvero una buona giornata, nonostante un cinque nella sezione due all'inizio", ha detto Galloway. "Dopo sono riuscito a fare un po' di strada: è stato un grande evento e la folla è stata fantastica."

Con altre quattro posizioni di distacco, Hemingway ha comunque esteso il suo vantaggio in campionato dopo aver terminato una posizione davanti al rivale per il titolo Jone Sandvik (Sherco) dalla Norvegia. Con la vittoria Galloway ha consolidato il suo terzo posto in classifica.

L'Hertz FIM Trial World Championship 2023 si prende ora una pausa per agosto prima che la serie si concluda con il settimo e conclusivo round - il TrialGP di Francia - dall'1 al 3 settembre a Vertolaye, dove verrà decisa la destinazione finale di tutti e cinque i campionati con tutta l'azione trasmessa in DIRETTA su FIM-MOTO.TV.
------------------------------------------------------------------------------------------
------------------------------------------------------------------------------------------
------------------------------------------------------------------------------------------
1. Toni BOU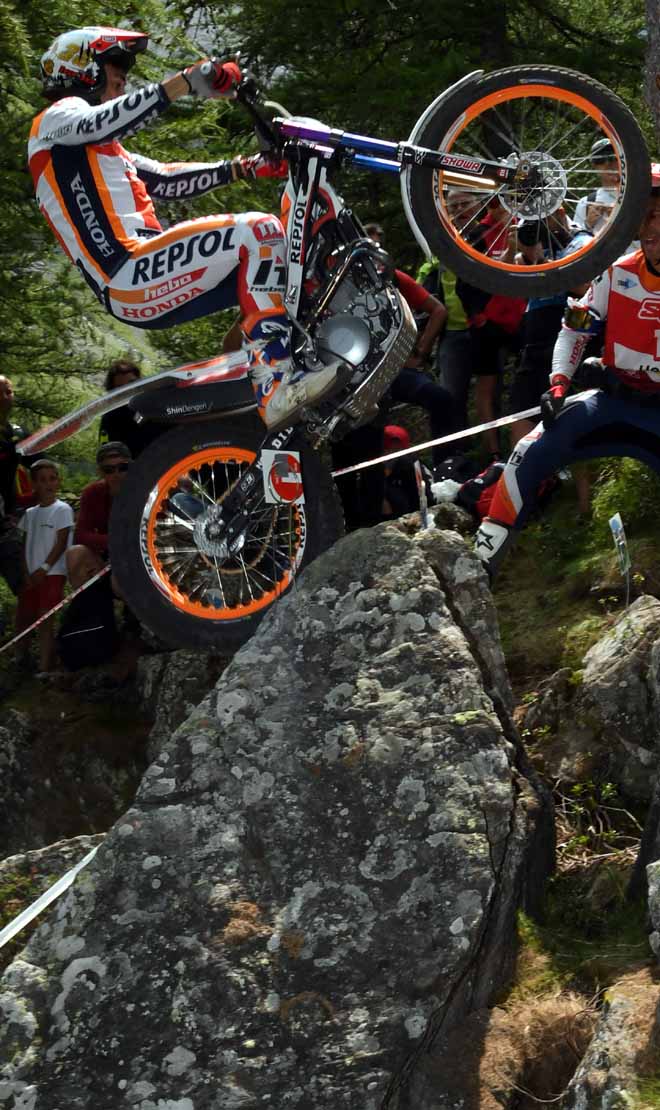 2. Gabriel MARCELLI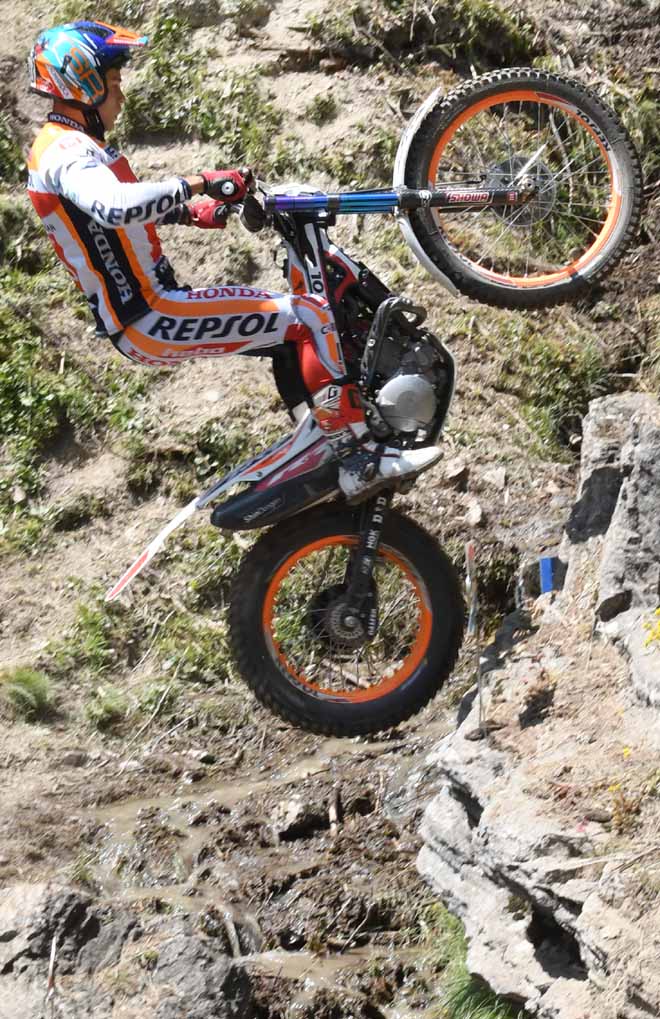 3. Adam RAGA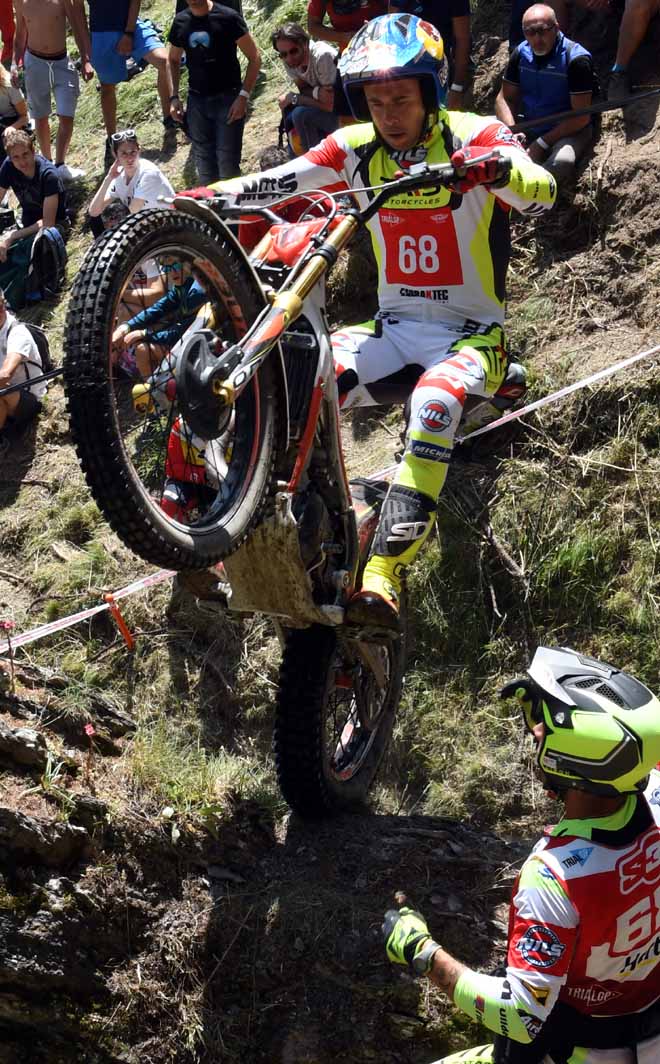 4. Miquel GELABERT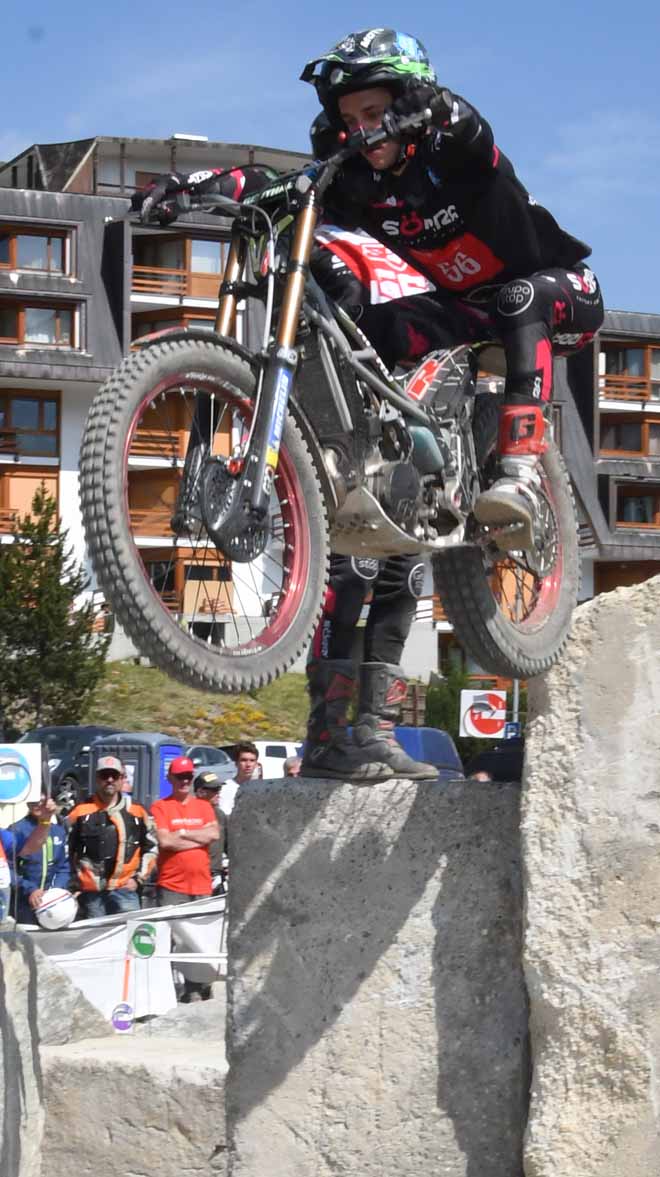 5. Matteo GRATTAROLA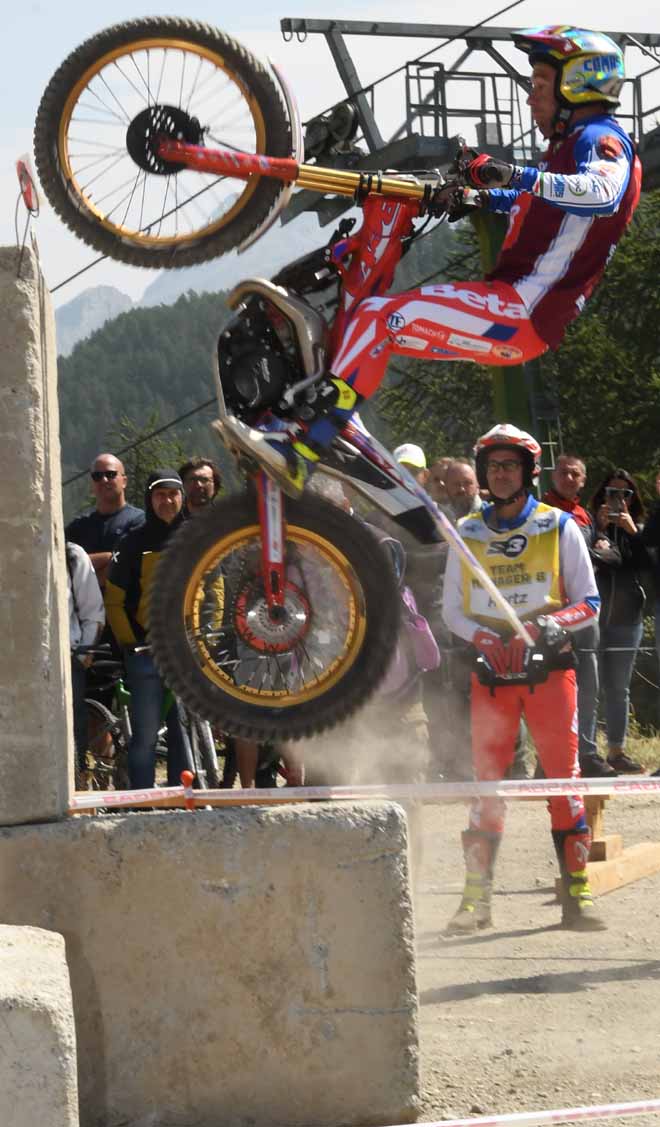 ------------------------------------------------------------------------------------------
1. Emma BRISTOW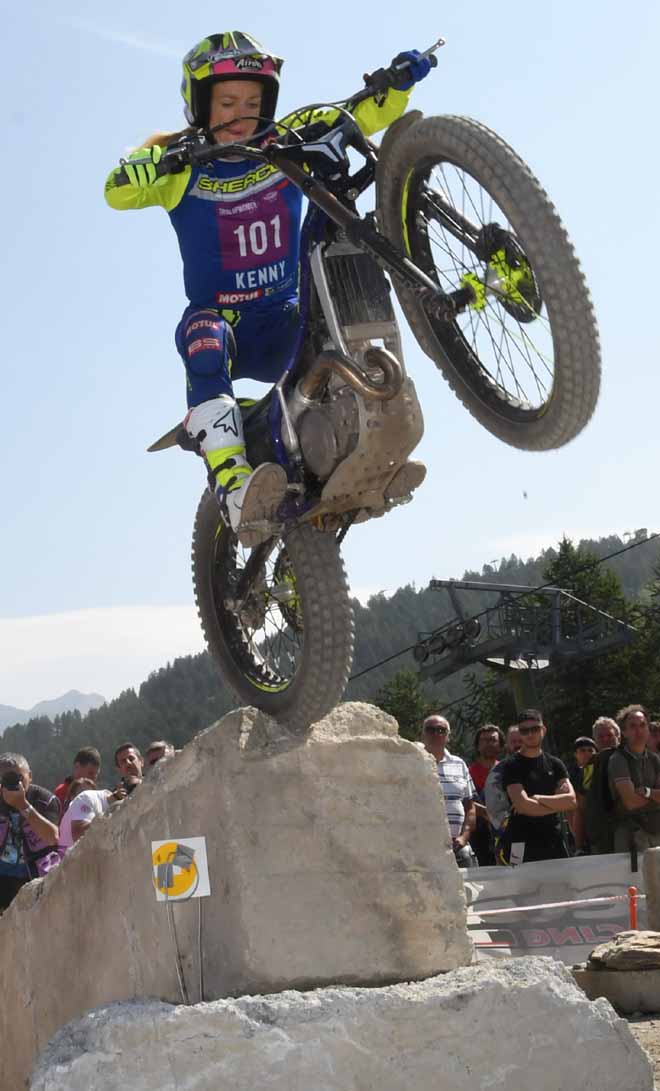 2. Berta ABELLAN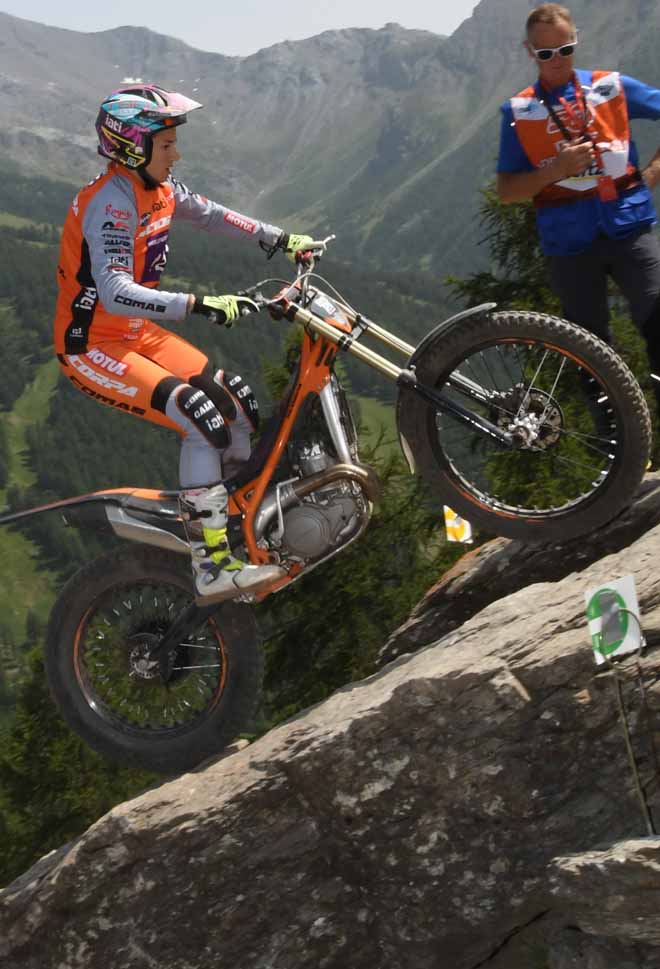 3. Andrea Sofia RABINO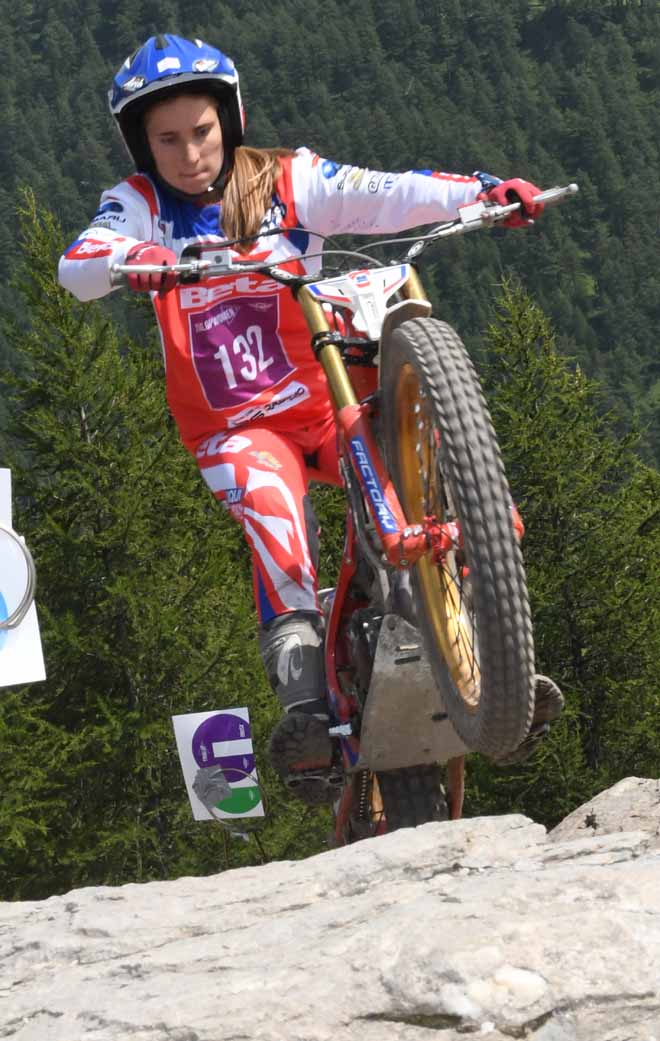 4. Naomi MONNIER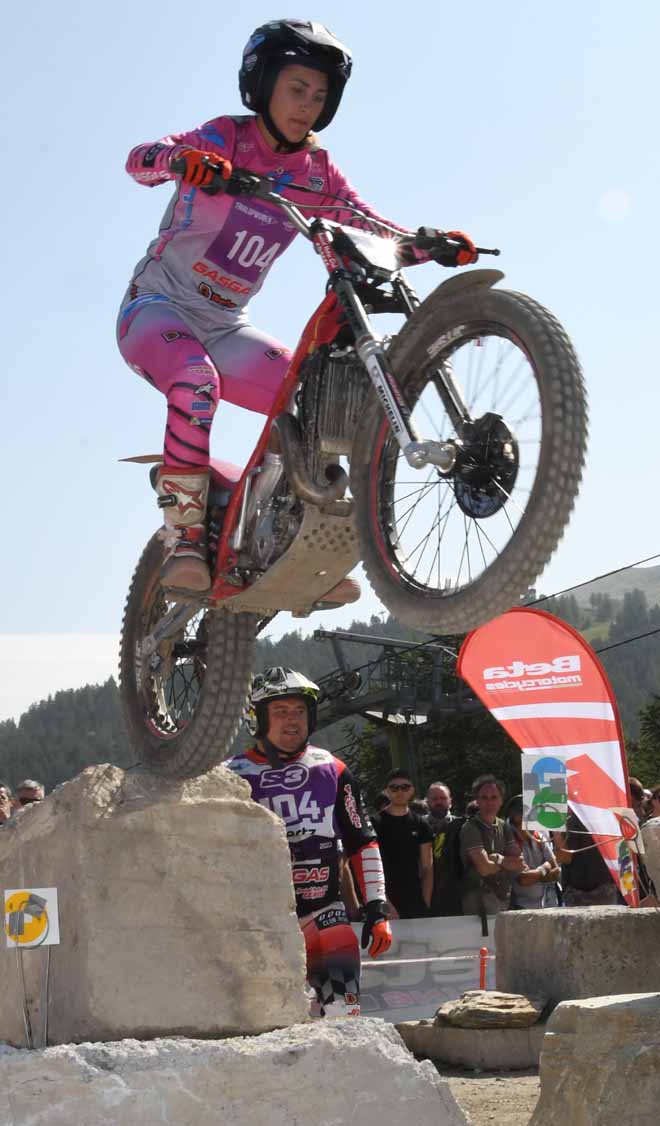 5. Denisa PECHACKOVA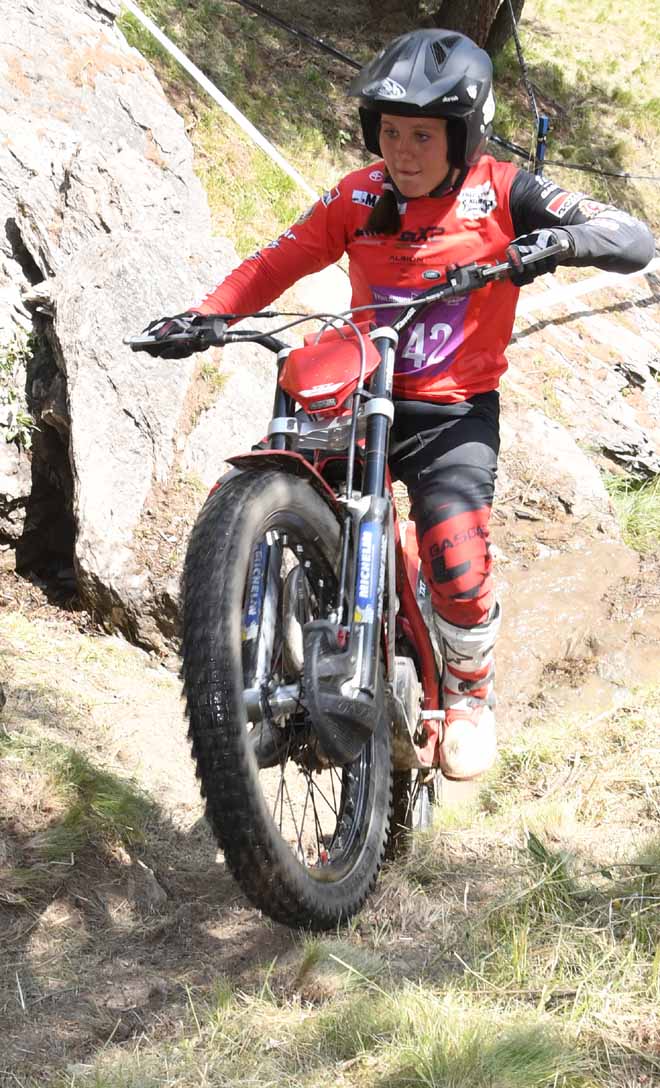 Martina GALLIENI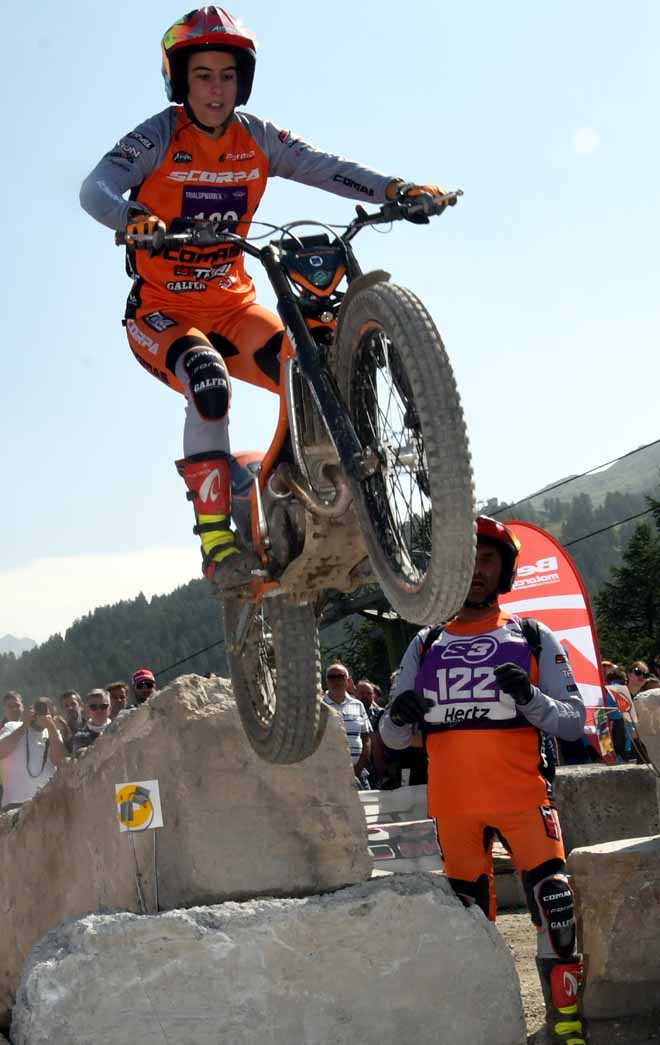 ------------------------------------------------------------------------------------------
1. Billy GREEN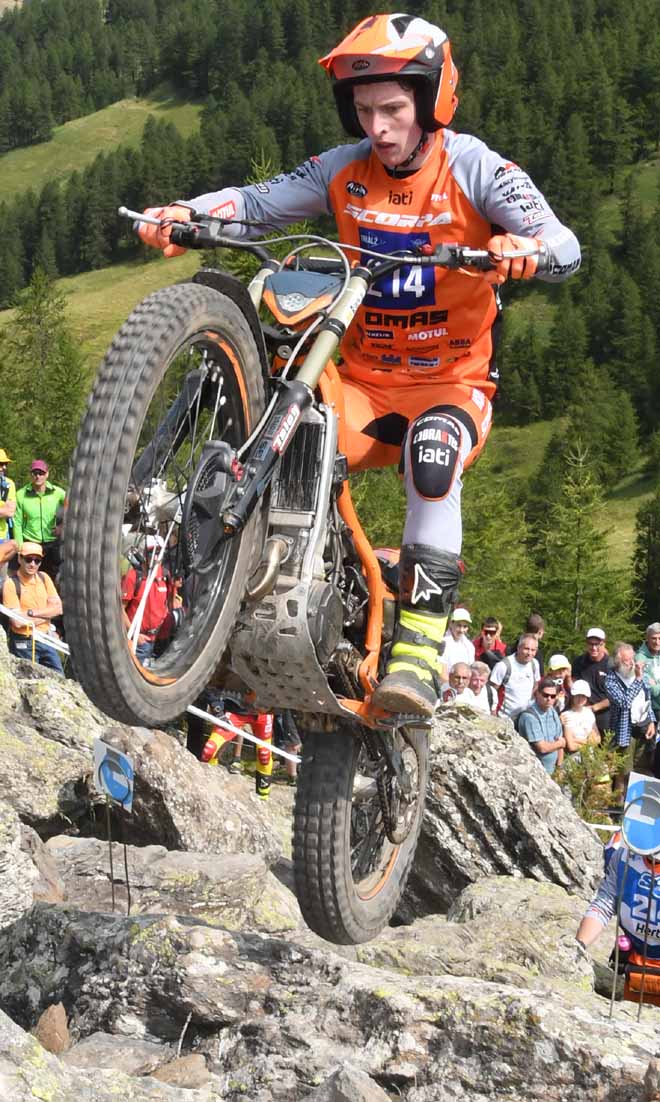 2. Pablo SUAREZ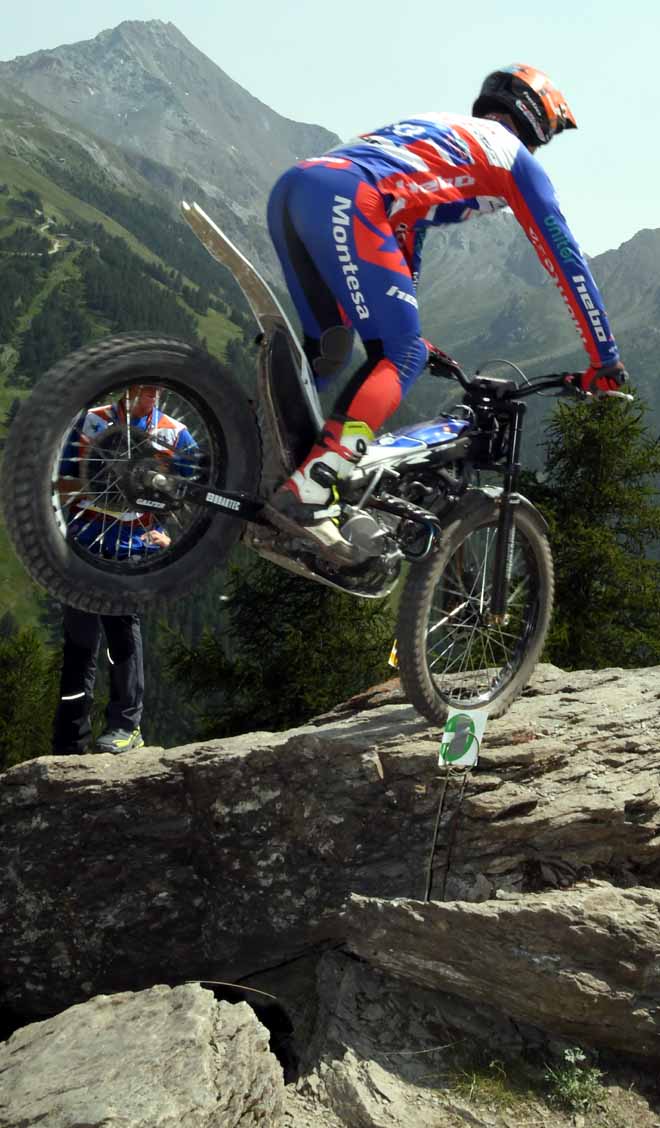 3. Jack PEACE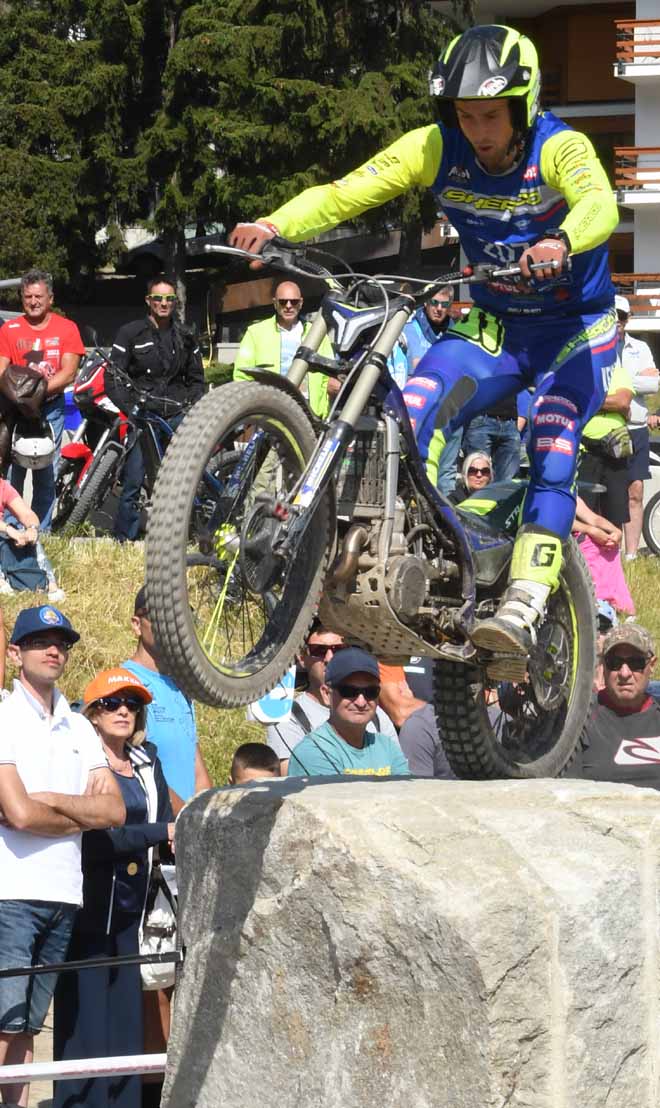 4. Gianluca TOURNOUR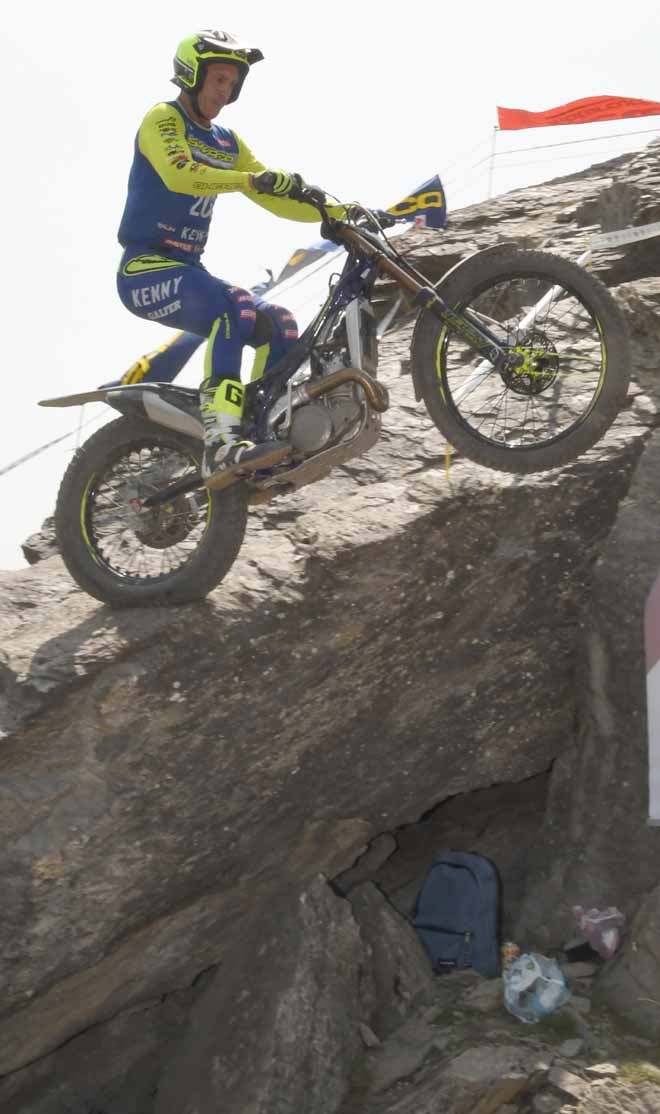 7. Carloalberto RABINO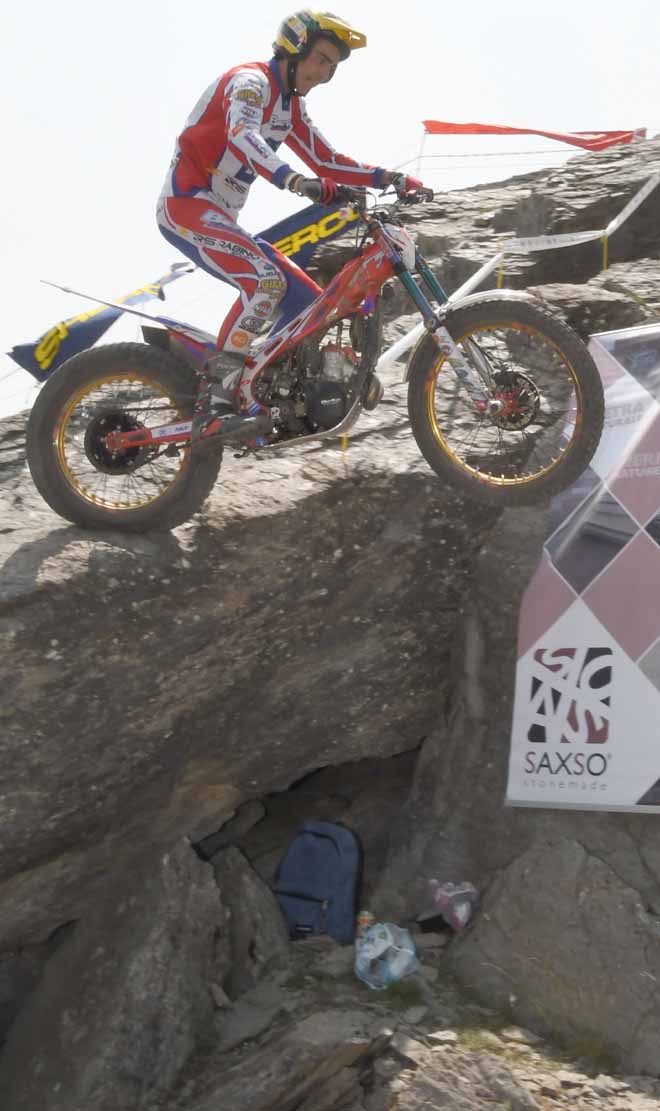 9. Mattia SPREAFICO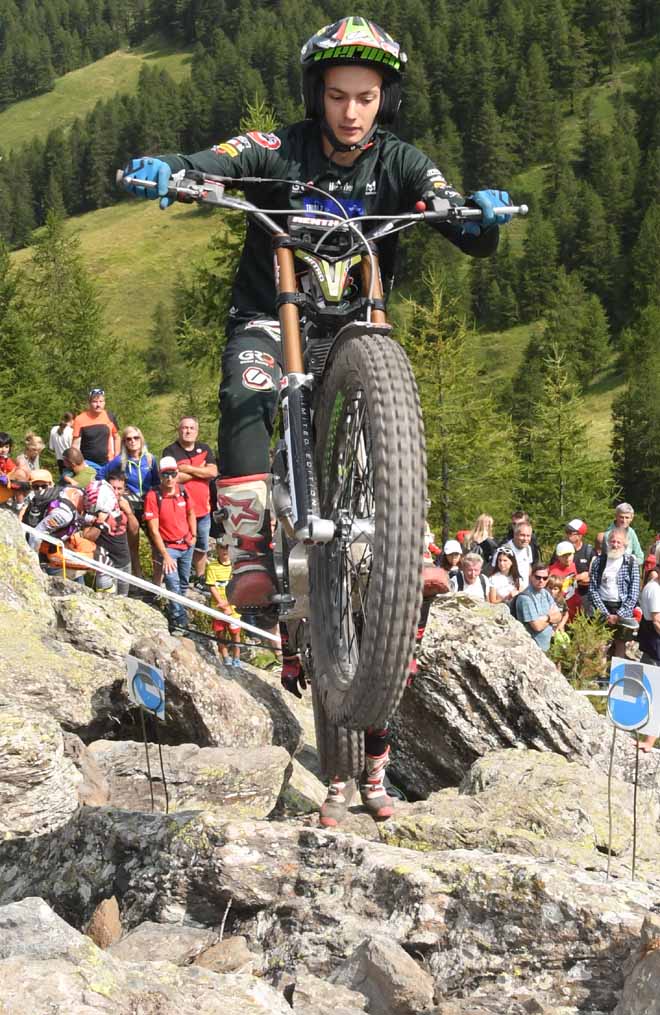 Francesco TITLI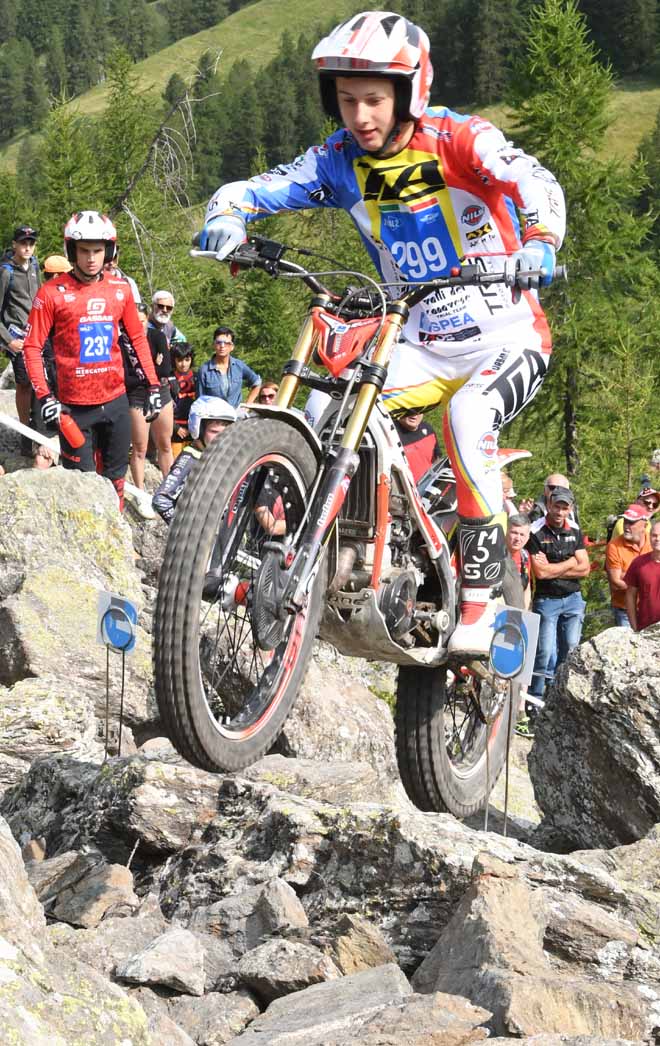 Stefano GARNERO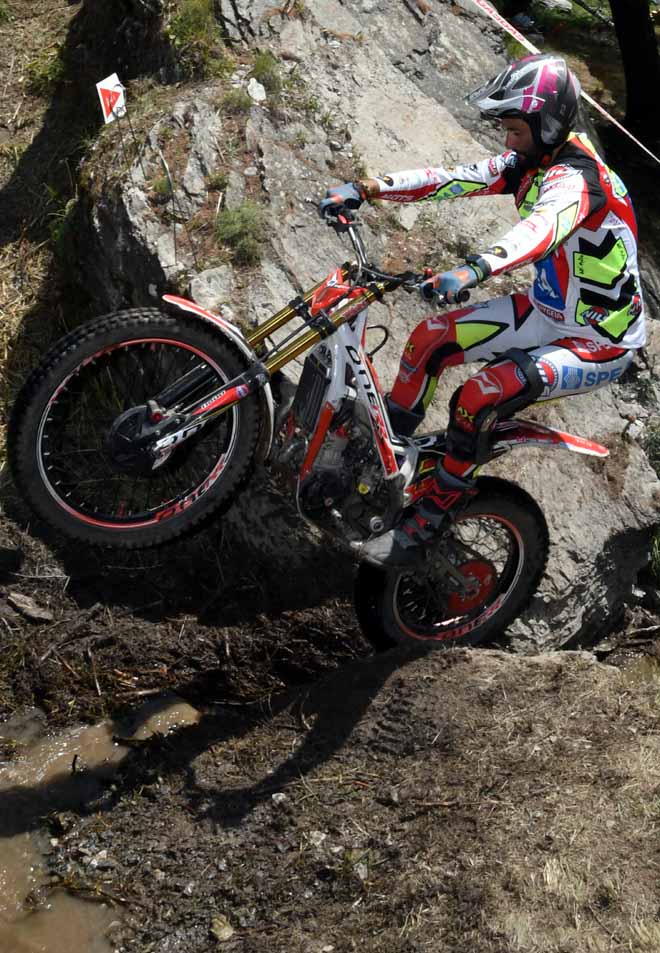 Alessandro NUCIFORA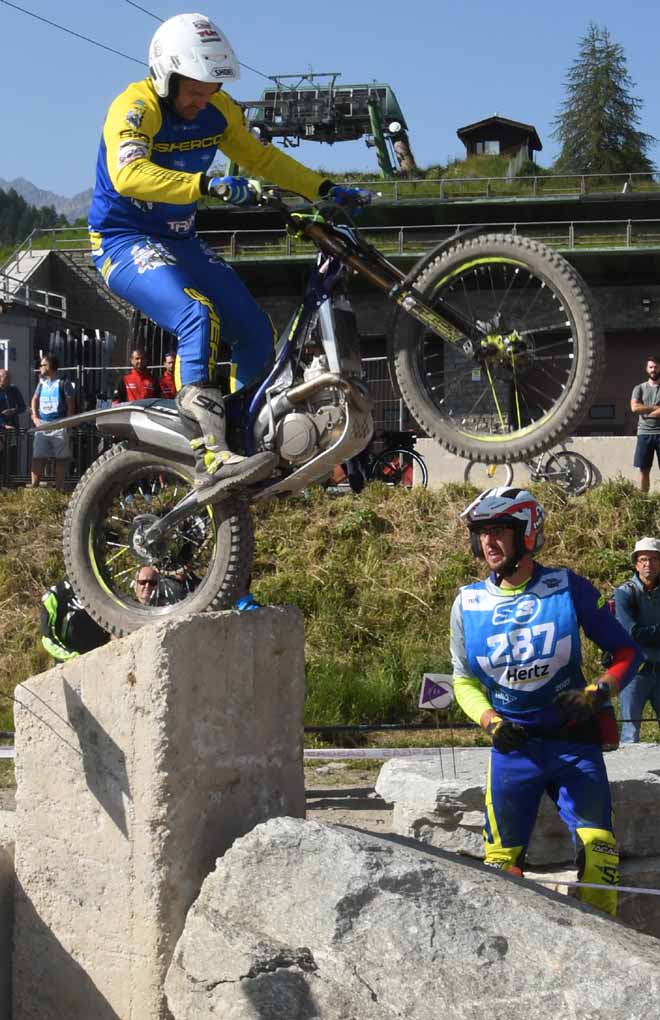 ------------------------------------------------------------------------------------------
1. Alycia SOYER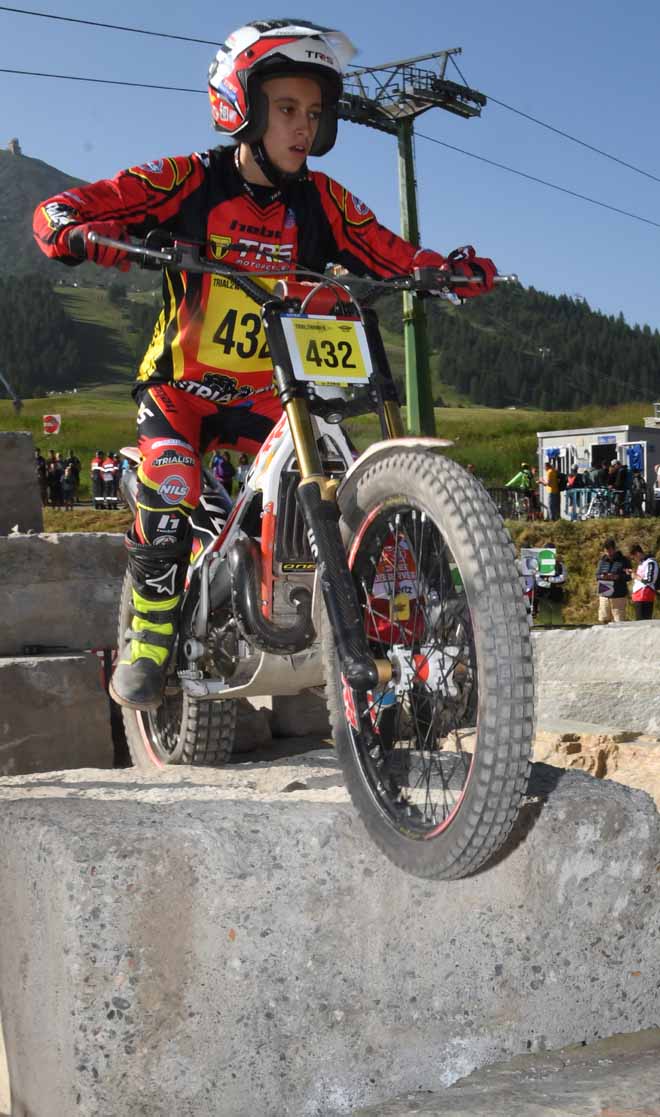 2. Alessia BACCHETTA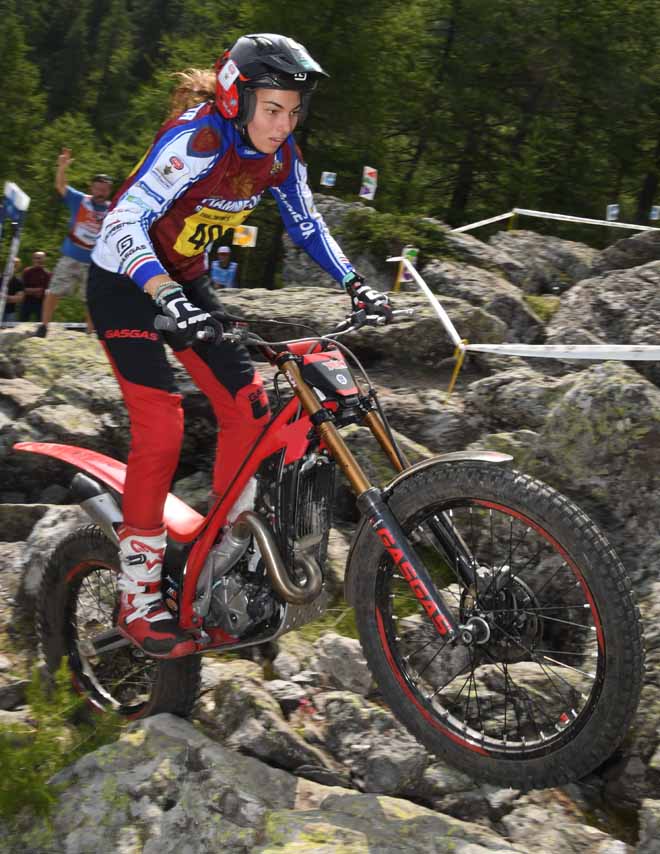 3. Seline MELING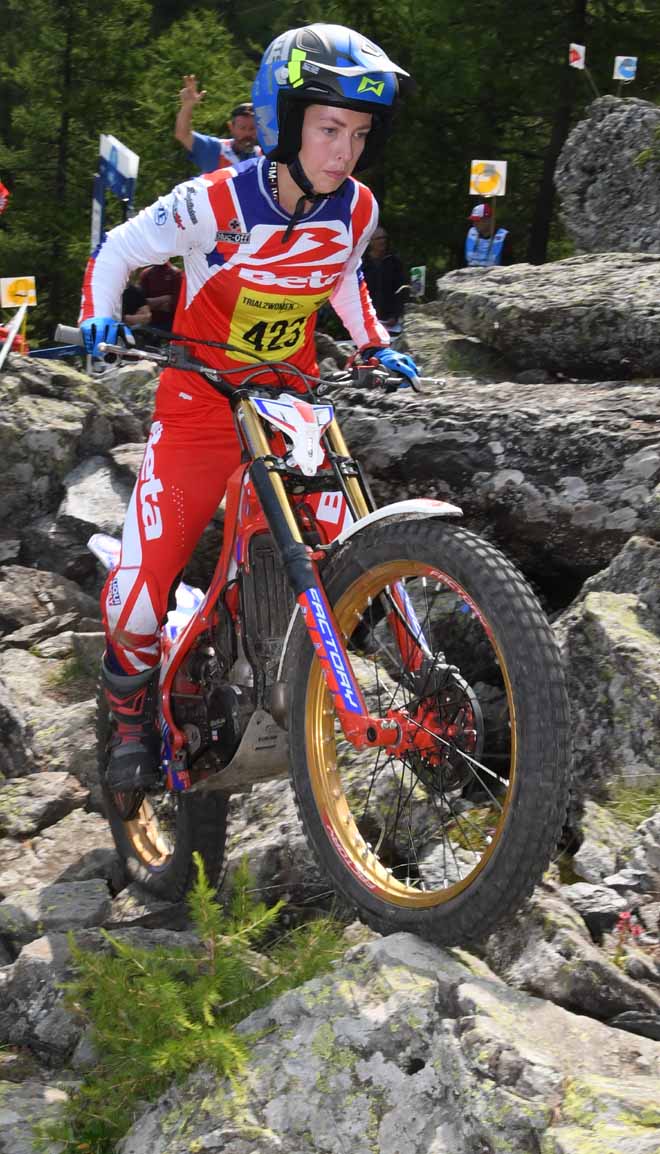 4. Martina BRANDANI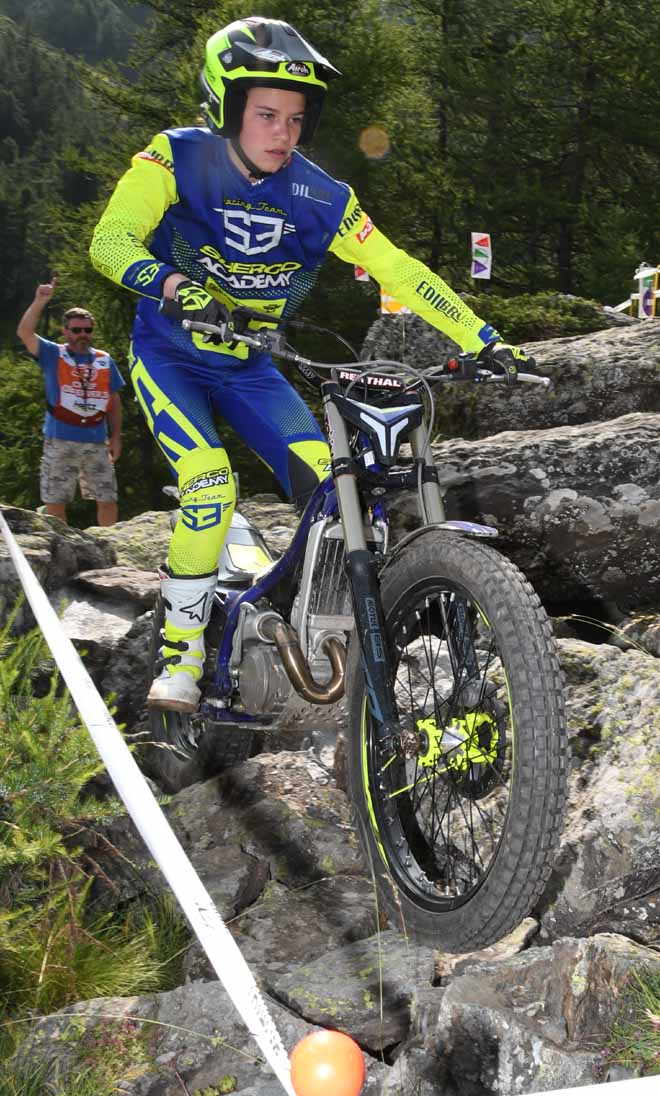 5. Laia PI RAMIREZ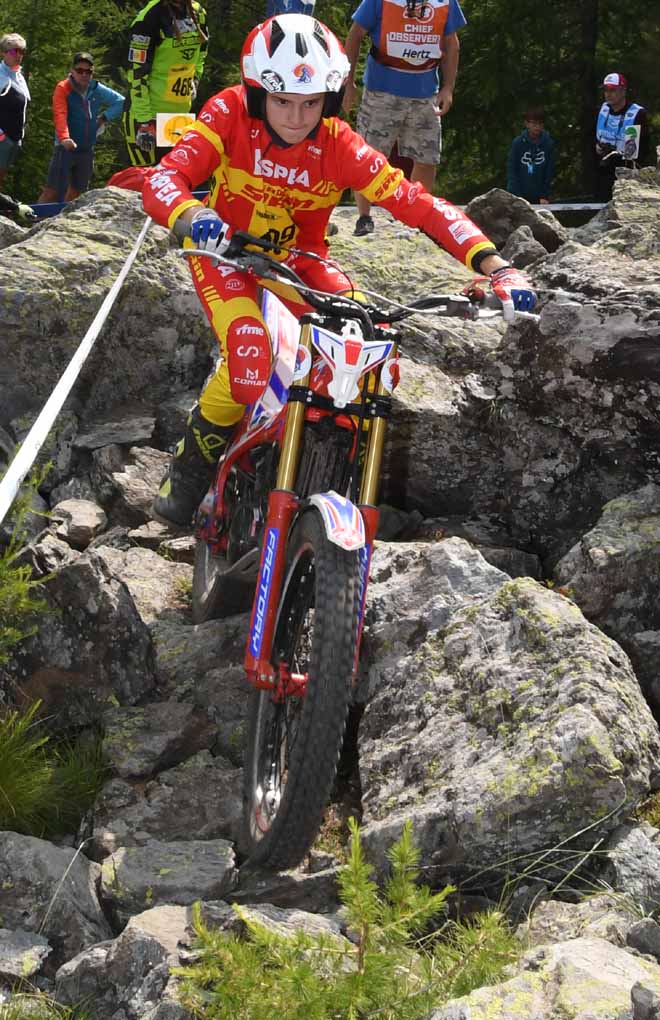 ---------------------------------------------------------------------------------------
1. Jamie GALLOWAY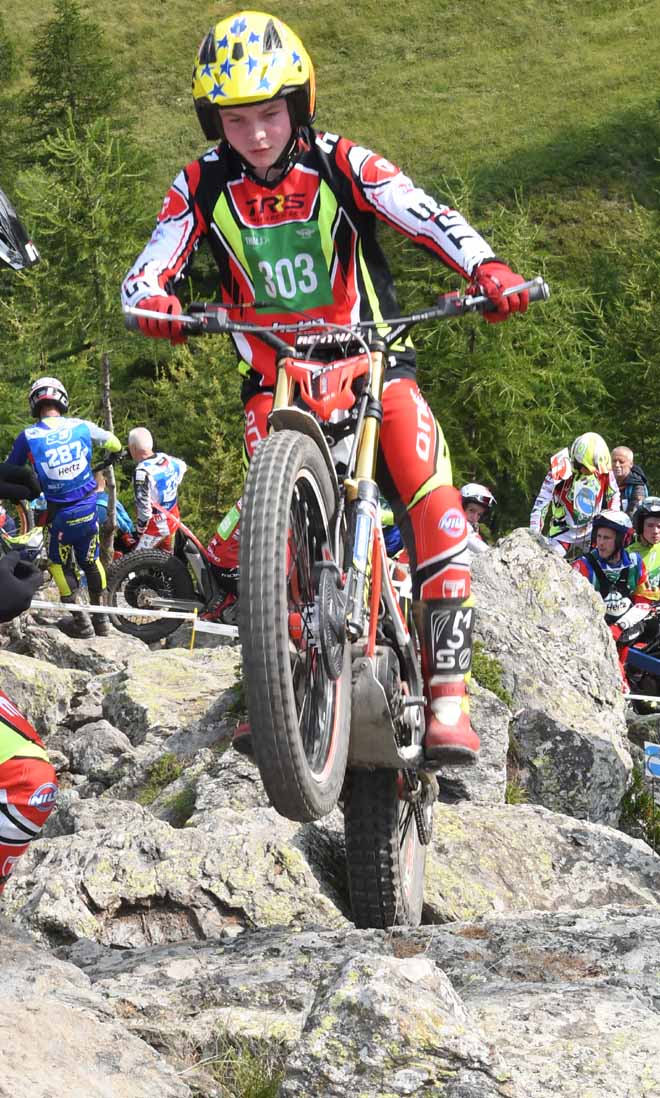 2. Romeo PIQUET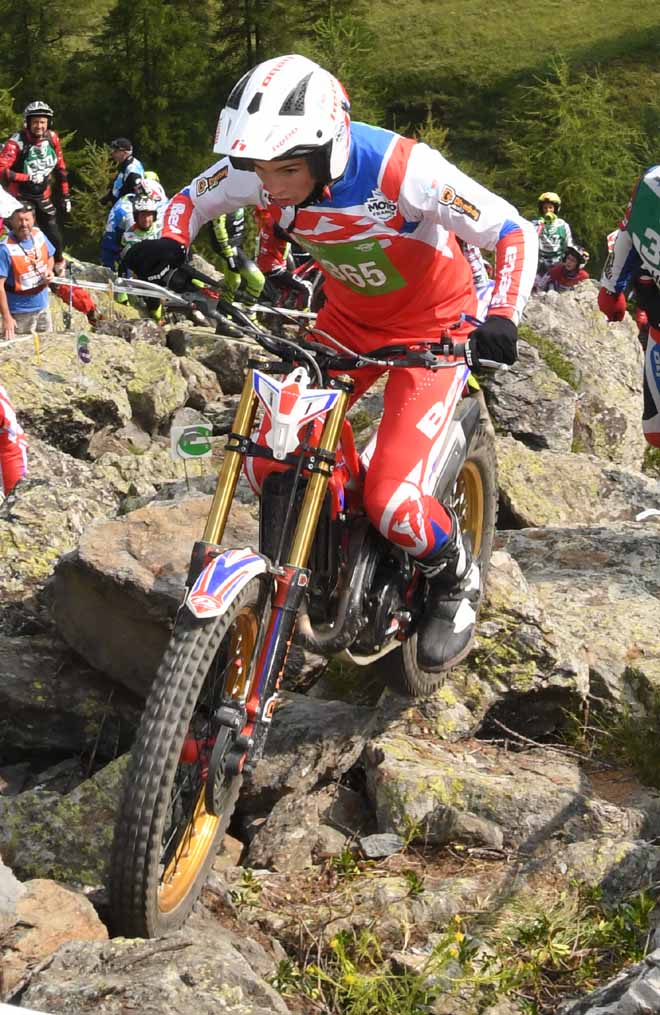 3. George HEMINGWAY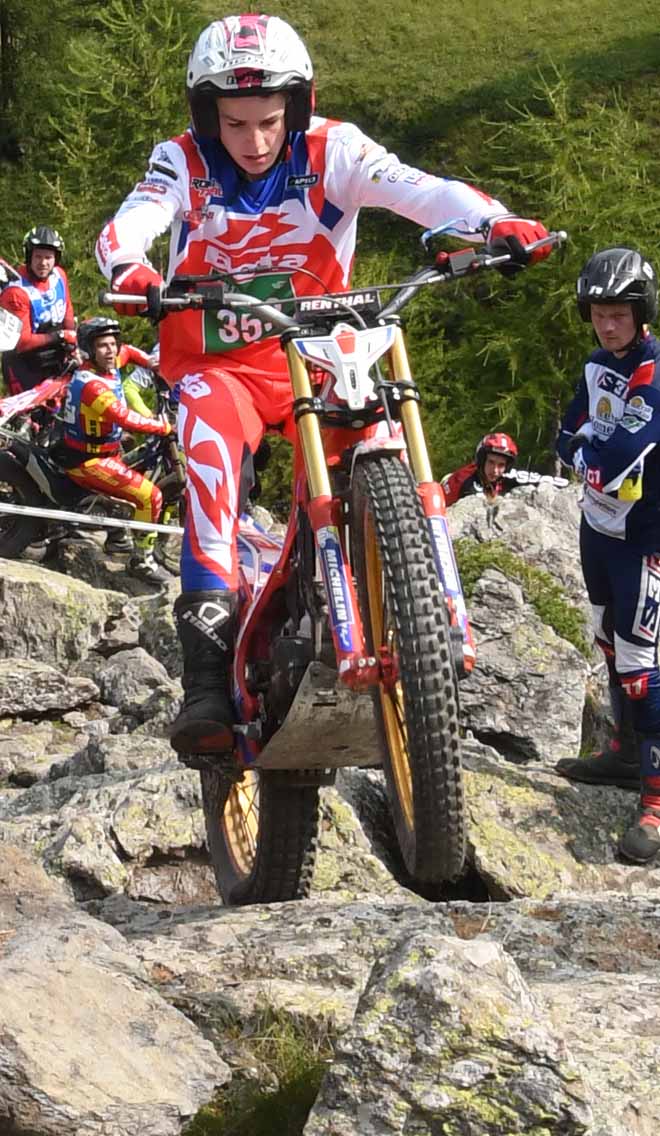 5. Mirko PEDRETTI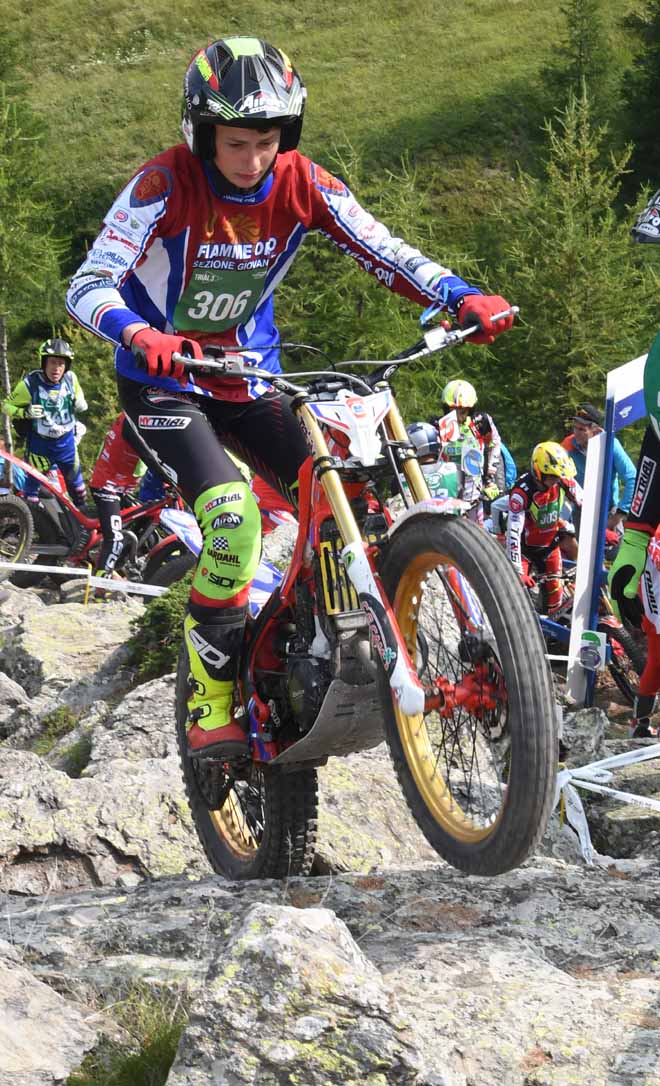 11. Alessandro AME'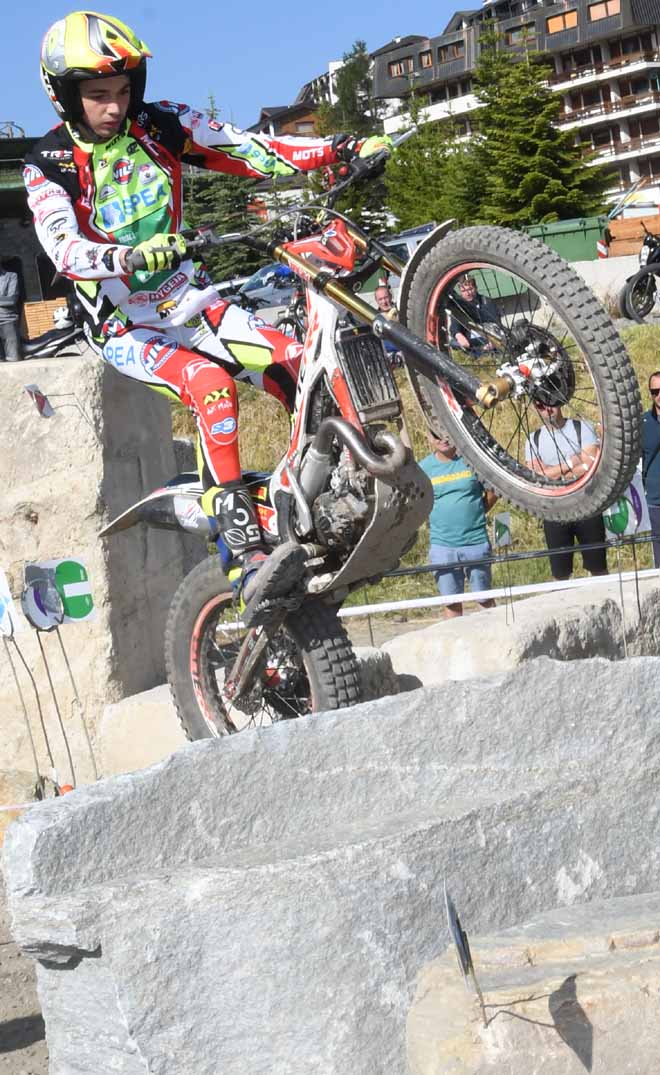 ---------------------------------------------------------------------------------------
press releases ---- comunicati stampa
---------------------------------------------------------------------------------------