02/09/23 - BOU CLINCHED HIS SEVENTEENTH TITLE IN A ROW

Spanish superstar Toni Bou (Montesa) rewrote the Trial record books yet again with victory on the opening day of the TrialGP of France – the seventh and final round of the 2023 Hertz FIM Trial World Championship – rewarding him with his seventeenth consecutive crown.

In TrialGP Women defending champion Emma Bristow (Sherco) eased closer to her ninth title in ten years with a hard-fought seventh straight win of the season while victory in Trial2 went to Pablo Suarez (Montesa). Alycia Soyer (TRRS) topped Trial2 Women and George Hemingway (Beta) took control of Trial3.

New to the TrialGP calendar, the venue at Vertolaye provided a stiff test for the best riders on the planet with a succession of steep climbs and huge rocks in a heavily wooded hillside – bookended by man-made obstacles to start and end the lap – resulting in some sizeable scores. Time was also a factor with most of the field collecting penalties on their opening laps.

For Bou, however, it was simply business as usual as he powered his way to his one-hundred-and-forty-second TrialGP career victory – his tenth of the season – and a sensational seventeenth straight crown.

"It is an incredible moment to continue with this amazing dream after seventeen seasons," said Bou. "Thank you to all the team for making this possible. I am super-happy."

Parting with fifteen marks on his opening lap after taking maximums on sections three, eight and twelve which proved to be impossible for everyone at the first attempt, the thirty-six-year-old still led title rival Jaime Busto (GASGAS) by six at the halfway mark.

With the hot conditions resulting in dust that was dragged onto the imposing rocks making grip hard to find, Bou then dropped his score to ten on lap two to pull away from Busto who added twenty-one marks on his second circuit as he fought off a strong late challenge from fellow Spaniard Gabriel Marcelli (Montesa).

Winner of the opening day of the 2022 finale, Italian veteran Matteo Grattarola (Beta) matched Marcelli on twenty-seven on observation on lap one, but an additional twenty-three marks on lap two dropped him out of podium contention.

The top-five was completed by forty-one-year-old Adam Raga (TRRS) whose six time penalties – compared to the three picked up by Grattarola and five incurred by Bou, Busto and Marcelli – cost him a fourth-placed finish.

With a ten-point lead heading into Vertolaye, British lioness Bristow started the day in a strong position and a good opening lap of nine on observation and two on time strengthened her advantage as title rival Berta Abellan (Scorpa) had four time penalties to add to her total of twelve.

A surprise five by Bristow on section seven on lap two saw the Spaniard close dramatically, but Abellan then collected a maximum of her own after a big crash on section ten which put the result beyond doubt as Bristow opened up a thirteen-point advantage at the top of the championship table.

"It has been a stressful day because the time has been tight," said Bristow. "The sections have been very good, I just made one bad mistake on the last lap which made it tighter than I would have liked, but I finished well and I am looking forward to tomorrow."

France's Naomi Monnier (GASGAS) completed the podium in a distant third ahead of Andrea Sofia Rabino (Beta), who now looks assured of third in the championship, with Czech rider Denisa Pechackova (GASGAS) – last year's Trial2 Women champion – claiming fifth.

Trial2 championship leader following the opening round in April, Suarez has been forced to take a back seat ever since as British riders Jack Peace (Sherco) and Billy Green (Scorpa) took turns at the front, but the twenty-two-year-old Basque rider's third day victory of the year has thrown the series wide open.

With Green – who led heading into France – finishing out of the points after a disastrous day and Peace only managing sixth it is all change at the top with Suarez tying Peace for the championship lead and Green slipping four points behind.

"It has been hard today because of the terrain," said Suarez. "I shall be fighting again tomorrow and I hope to take the title."

Britain's Harry Hemingway (Beta) held a one-mark lead from Suarez at the halfway mark despite incurring five on time compared to the Spaniard's three time penalties, but on lap two Suarez kept his cool to pull clear.

After adding eight more marks to his total, last year's championship runner-up emerged a comfortable winner with Italy's Carloalberto Rabino (Beta) producing by far his best form of the season to push Hemingway back into third ahead of Alex Canales (Sherco) from Spain and French rider Hugo Dufrese (GASGAS).

Competing on home soil, Soyer stamped her authority on the Trial2 Women class and with her fourth win of the year now leads the championship chase by eleven points from Italy's Alessia Bacchetta (Beta).

Soyer did the damage on the first lap with her total of five putting her two clear of Seline Meling (Beta) from Norway, but more importantly Bacchetta was back in joint fourth on a total of thirteen marks including a time penalty.

Another lap of five by Soyer put the result beyond doubt, but Bacchetta kept her slim title hopes alive after fighting up to second position with a second-lap total of six moving her ahead of Meling who ended the day in third on a total of twenty-one.

"I am very happy with the result," said Soyer. "It has been a good day. I did not make too many mistakes so it has been good for the championship and tomorrow I will try to do the same."

Hemingway moved to within touching distance of the Trial3 title with a commanding seventeen-mark victory ahead of his compatriot Jamie Galloway (TRRS) as Jone Sandvik (Sherco) from Norway – the only rider who still has a mathematical chance of overtaking the British teenager – finished third.

Hemingway, whose older brother Harry won the title last year, took control on the opening lap with his score of five giving him a three-mark advantage over Galloway while Sandvik lay all the way back in eleventh on a total of twenty-six.

A lap-two score of six saw Hemingway cruise to his sixth win from eleven starts and a seventeen-point championship lead as Galloway held onto second, four clear of Sandvik who staged a courageous comeback and added just six more marks to his total to climb to third on the day.

"It's been a good day for me today," said Hemingway. "I started off really well with a lap of five so I knew I was riding at a good level. Then I had a lap of six which I'm really pleased with – hopefully I can finish the job tomorrow."
---------------------------------------------------------------------------------------

BOU INCAMERA IL SUO 17-ESIMO TITOLO DI FILA

La superstar spagnola Toni Bou (Montesa) ha riscritto ancora una volta la storia del Trial con la vittoria nella giornata di apertura del TrialGP di Francia – il settimo e ultimo round del Campionato Mondiale Hertz FIM Trial 2023 – incamerando la sua diciassettesima corona consecutiva.

Nella TrialGP femminile, la campionessa in carica Emma Bristow (Sherco) si è avvicinata al suo nono titolo in dieci anni con una combattuta settima vittoria consecutiva della stagione, mentre la vittoria nella Trial2 è andata a Pablo Suarez (Montesa ). Alycia Soyer (TRRS) ha svettato in Trial2 Women e George Hemingway (Beta) ha preso il controllo del Trial3.

Novità nel calendario TrialGP, la sede di Vertolaye ha fornito un duro test per i migliori piloti del pianeta con una successione di salite ripide ed enormi rocce in una collina boscosa - corredata da ostacoli artificiali all'inizio e alla fine del giro. Anche il tempo è stato un fattore determinante, con la maggior parte dei partecipanti che hanno ricevuto penalità nel primo giro.

Per Bou, tuttavia, si è trattato semplicemente di quisquiglie come al solito, mentre si faceva strada verso la sua centoquarantaduesima vittoria in carriera nel TrialGP – la sua decima stagione – e una sensazionale diciassettesima corona consecutiva.

"È un momento incredibile continuare con questo fantastico sogno dopo diciassette stagioni", ha affermato Bou. "Grazie a tutto il team per aver reso tutto questo possibile. Sono super felice."

Partendo con quindici punti nel suo primo giro, dopo aver ottenuto i massimi nelle sezioni tre, otto e dodici che si sono rivelate impossibili per tutti al primo tentativo, il trentaseienne ha continuato a precedere di sei il rivale per il titolo Jaime Busto (GASGAS). a metà strada.

Con il caldo che faceva sì che la polvere venisse trascinata sulle imponenti rocce rendendo difficile trovare aderenza, Bou ha poi abbassato il suo punteggio a dieci nel secondo giro per staccare Busto che ha aggiunto ventuno punti, impegnato anche a guardarsi nel finale del connazionale Gabriel Marcelli (Montesa).

Il nostro Matteo Grattarola (Beta) ha eguagliato Marcelli con ventisette punti al terzo posto al primo giro, ma altri ventitré punti al secondo lo hanno escluso dalla corsa al podio.

La top five è stata completata dal quarantunenne Adam Raga (TRRS) le cui sei penalità di tempo – rispetto alle tre di Grattarola e alle cinque subite da Bou, Busto e Marcelli – gli sono costate il quarto posto.

Con un vantaggio di dieci punti prima di Vertolaye, la leonessa britannica Bristow ha iniziato la giornata in una posizione forte e un buon giro iniziale con nove punti sulle zone e due in tempo ha rafforzato il suo vantaggio mentre la rivale per il titolo Berta Abellan (Scorpa) aveva quattro penalità in più, con un totale di dodici.

Un cinque a sorpresa di Bristow nella settima sezione del secondo giro ha riacceso le speranze per la spagnola, ma Abellan ha poi raccolto il massimo alla sezione dieci che ha messo il risultato fuori dubbio. Ora la Bristow ha un vantaggio di tredici punti al cima alla classifica del campionato.

"È stata una giornata stressante perché il tempo stringeva", ha detto Bristow. "Le sezioni sono state molto buone, ho solo fatto un brutto errore all'ultimo giro che ha reso il percorso più stretto di quanto avrei voluto, ma ho finito bene e non vedo l'ora che arrivi domani."

La francese Naomi Monnier (GASGAS) ha completato il podio con un lontano terzo posto davanti ad Andrea Sofia Rabino (Beta), che ora sembra sicura del terzo posto in campionato, con la trialista ceca Denisa Pechackova (GASGAS) – campionessa Trial2 femminile dello scorso anno – che si è classificata quinta.

Leader del campionato Trial2 dopo il round di apertura di aprile, Suarez è stato costretto a passare in secondo piano mentre i piloti britannici Jack Peace (Sherco) e Billy Green (Scorpa) si sono alternati in testa, ma la vittoria del ventiduenne corridore basco ha sparigliato la classifica.

Con Green – in testa al campionato prima della Francia – che finisce fuori zona punti dopo una giornata disastrosa e Peace che si piazza solo al sesto posto, tutto cambia al vertice con Suarez che affianca Peace in testa al campionato e Green che scivola quattro punti dietro.

"Oggi è stata dura a causa del terreno", ha detto Suarez. "Lotterò ancora domani e spero di conquistare il titolo."

Il britannico Harry Hemingway (Beta) aveva un vantaggio di un punto su Suarez a metà percorso nonostante ne avesse subiti cinque di tempo rispetto alle tre penalità dello spagnolo, ma al secondo giro Suarez ha mantenuto la calma e si è allontanato.

Superba prestazione per Carloalberto Rabino (Beta) capace di salire sul podio al secondo posto, riportando Hemingway al terzo posto davanti allo spagnolo Alex Canales (Sherco) e il francese Hugo Dufrese (GASGAS).

Gareggiando in casa, Soyer ha affermato la sua autorità nella classe Trial2 femminile e con la sua quarta vittoria dell'anno ora guida la rincorsa al campionato con undici punti di vantaggio su Alessia Bacchetta (Beta).

Soyer ha ipotecato la gara al primo giro, con un totale di cinque punti , due di vantaggio sulla norvegese Seline Meling (Beta), ma soprattutto Bacchetta era solo quarta a pari merito con un totale di tredici punti inclusa una penalità di tempo.

Un altro giro a cinque di Soyer ha messo il risultato fuori dubbio, ma Bacchetta ha mantenuto vive le sue speranze di titolo dopo aver rimontato fino alla seconda posizione con un totale di sei penalità al secondo giro, che l'ha portata davanti a Meling, terza con un totale di venti. -uno.

"Sono molto soddisfatta del risultato", ha affermato Soyer. "È stata una bella giornata. Non ho commesso troppi errori, quindi è stato positivo per il campionato e domani proverò a fare lo stesso."

Hemingway si è portato a un passo dal titolo della Trial3 con un'imponente vittoria di diciassette punti davanti al suo connazionale Jamie Galloway (TRRS) e al norvegese Jone Sandvik (Sherco) - l'unico pilota che ha ancora una possibilità matematica di sorpassare l'adolescente britannico - è arrivato terzo.

Hemingway, il cui fratello maggiore Harry ha vinto il titolo l'anno scorso, ha preso il controllo nel primo giro con il suo punteggio di cinque, un vantaggio di tre punti su Galloway, mentre Sandvik era addirittura all'undicesimo posto con un totale di ventisei.

Un punteggio di sei al secondo giro ha visto Hemingway raggiungere la sua sesta vittoria su undici partenze e un vantaggio di diciassette punti in campionato mentre Galloway ha mantenuto il secondo posto, quattro di vantaggio su Sandvik, autore di una grande rimonta, che ha aggiunto solo altri sei punti al suo totale per sslire al terzo della giornata.

"È stata una bella giornata per me oggi", ha detto Hemingway. "Ho iniziato molto bene con un giro di cinque quindi sapevo che stavo guidando ad un buon livello. Poi ho fatto un giro a sei di cui sono davvero soddisfatto. Spero di fare bene anche domani."
------------------------------------------------------------------------------------------
------------------------------------------------------------------------------------------
------------------------------------------------------------------------------------------
1. Toni BOU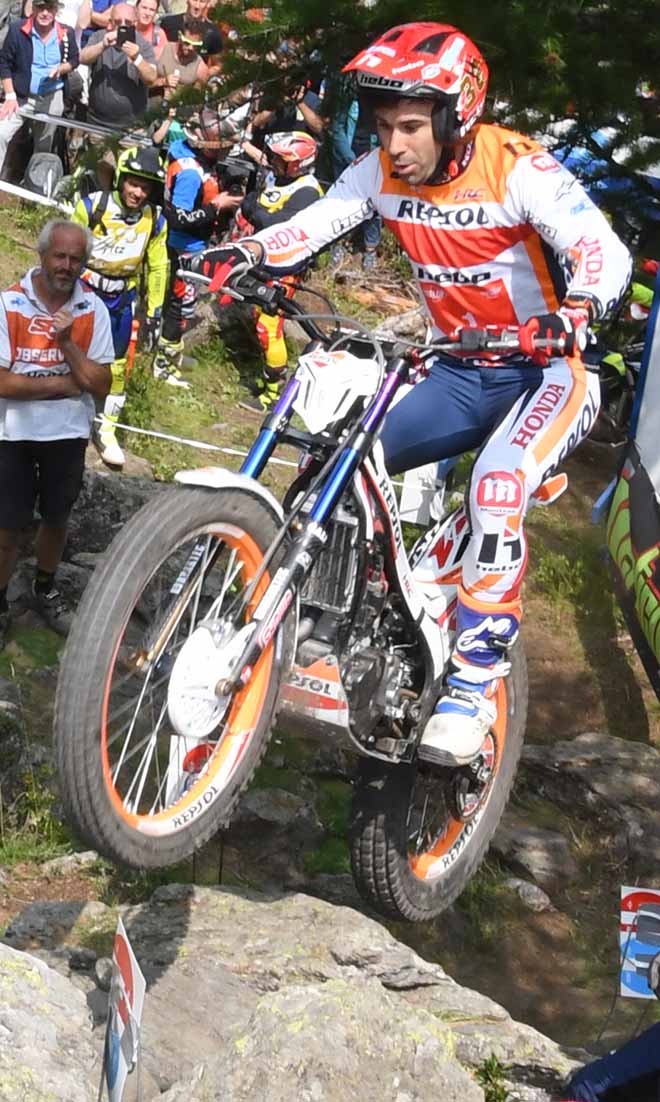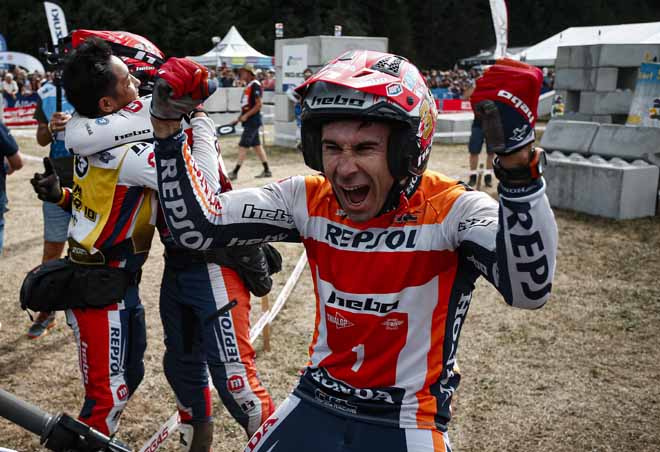 2. Jaime BUSTO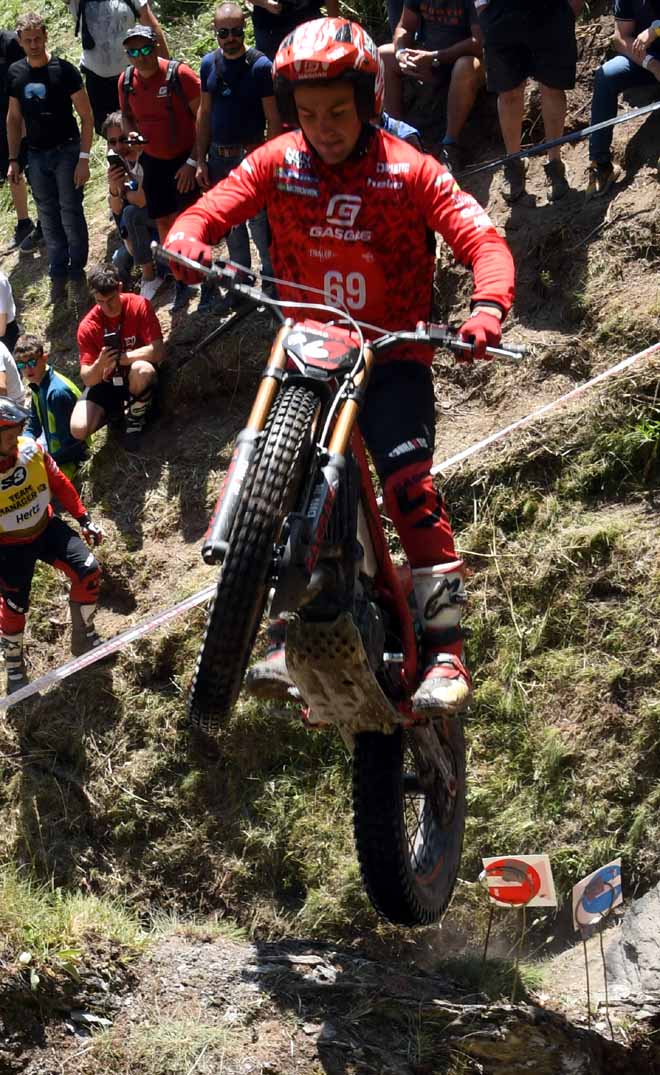 3. Gabriel MARCELLI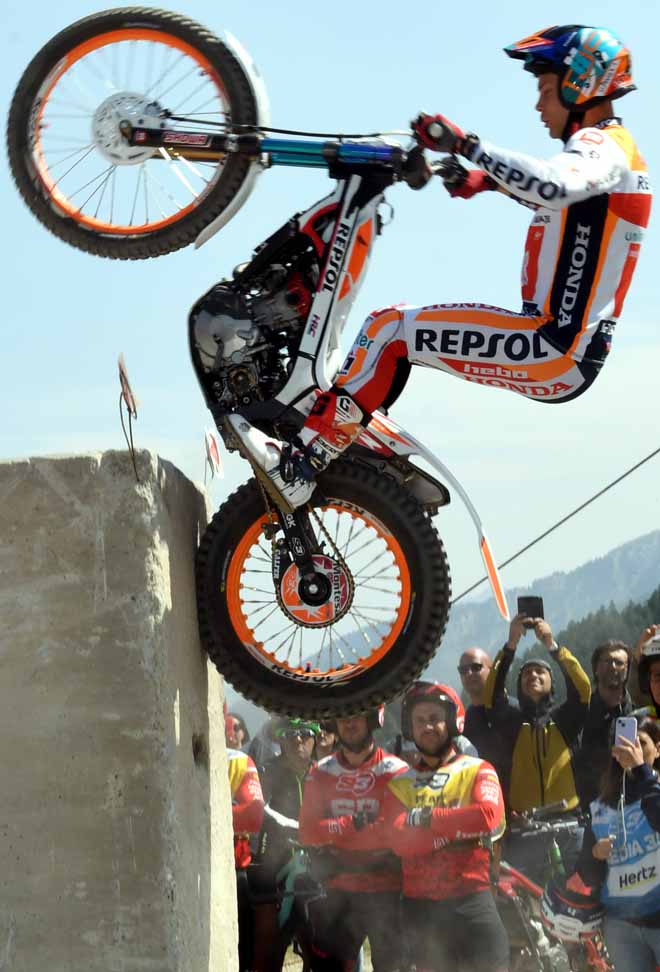 4. Matteo GRATTAROLA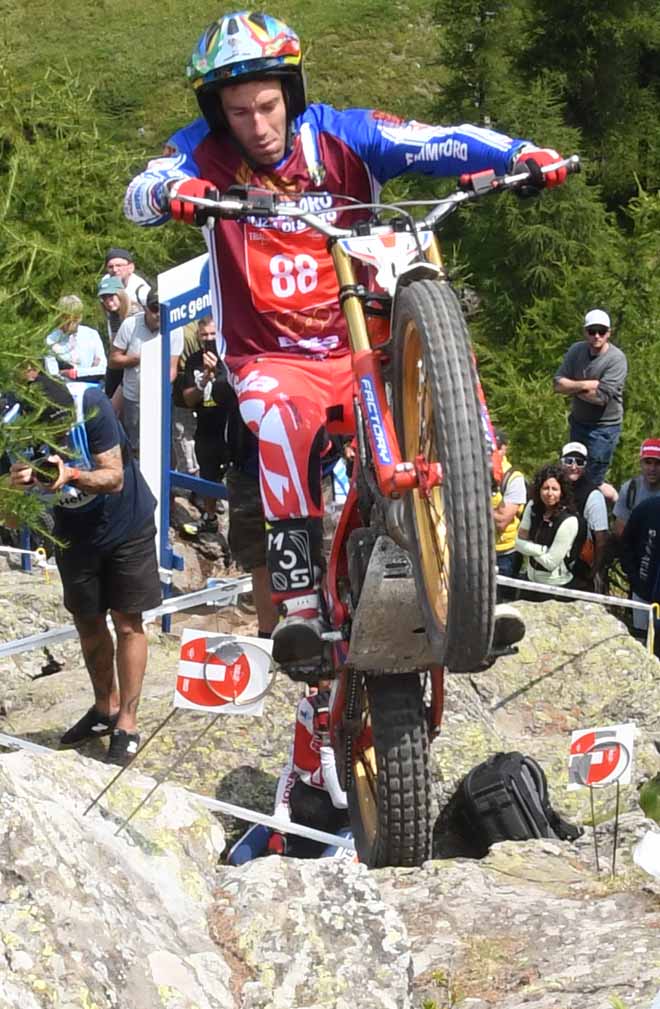 5. Adam RAGA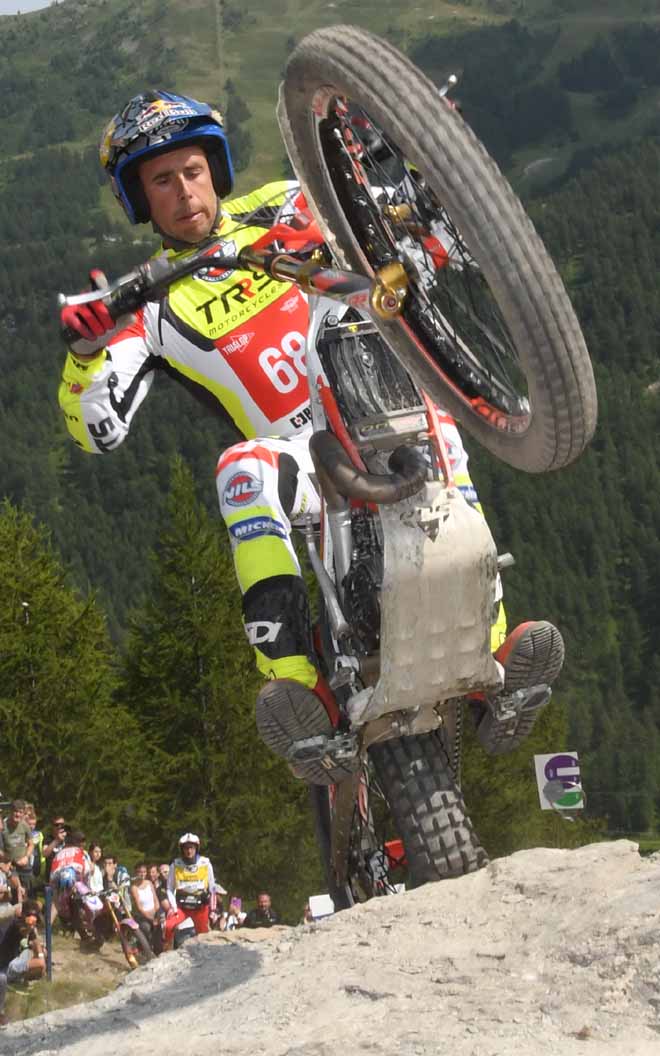 ------------------------------------------------------------------------------------------
1. Emma BRISTOW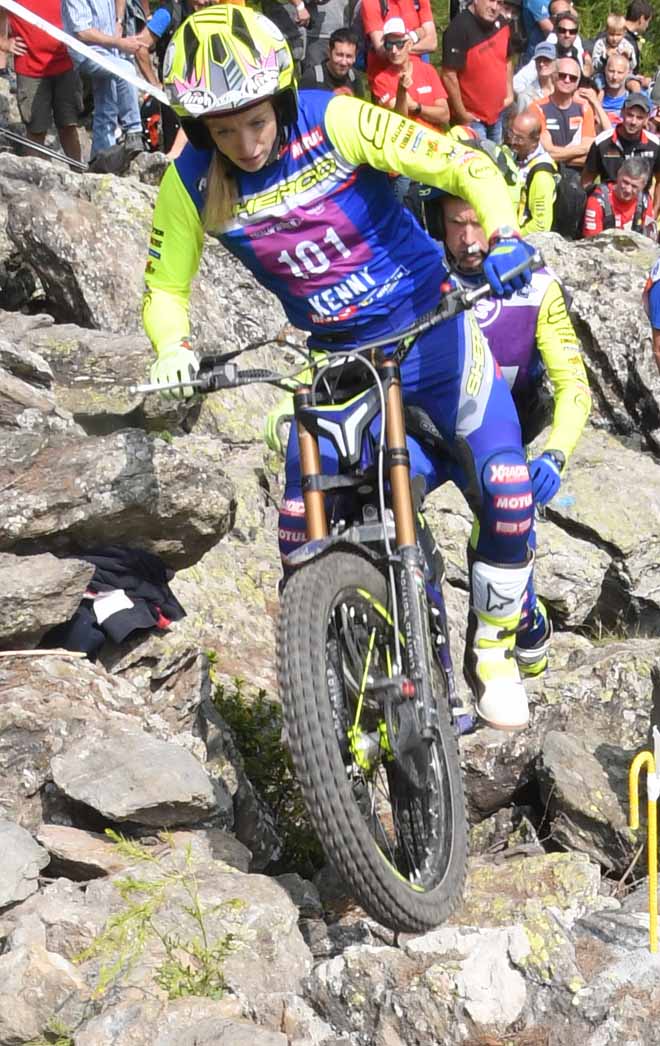 2. Berta ABELLAN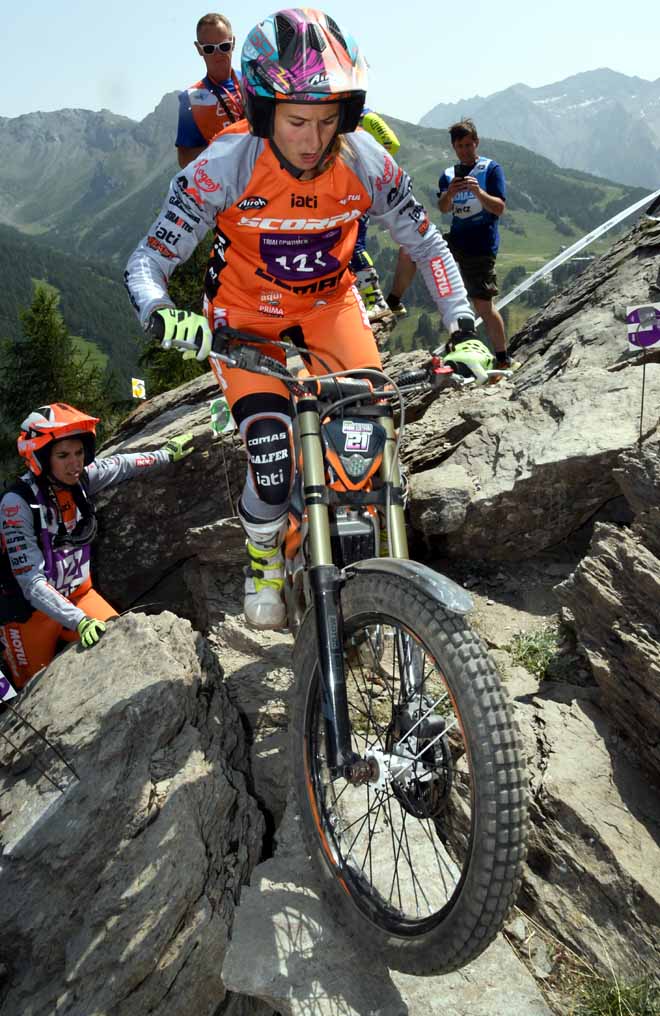 3. Naomi MONNIER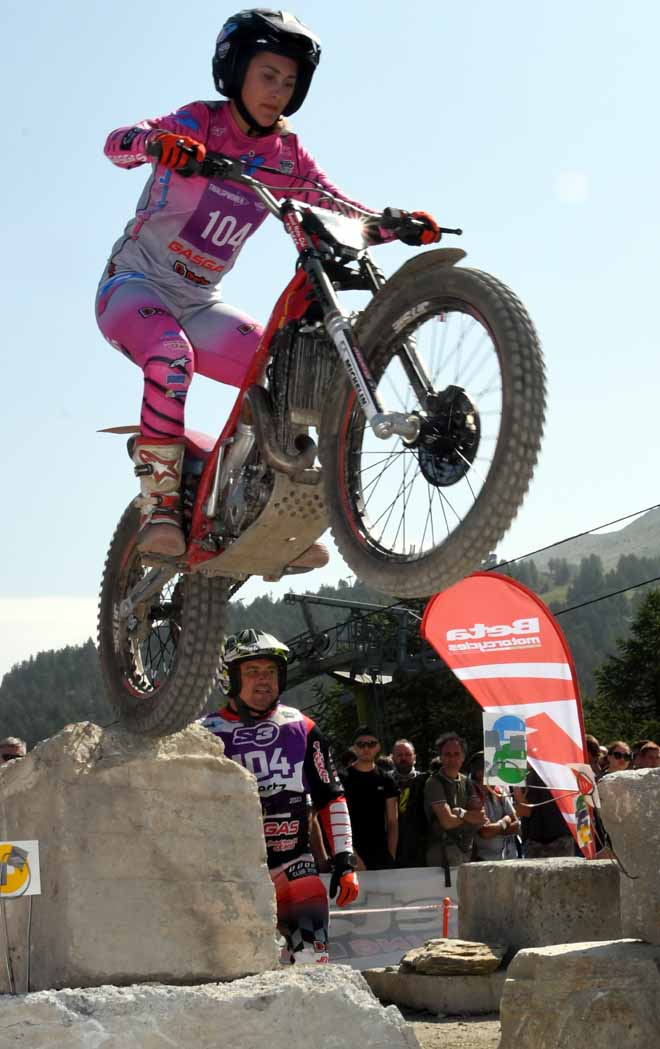 4. Andrea Sofia RABINO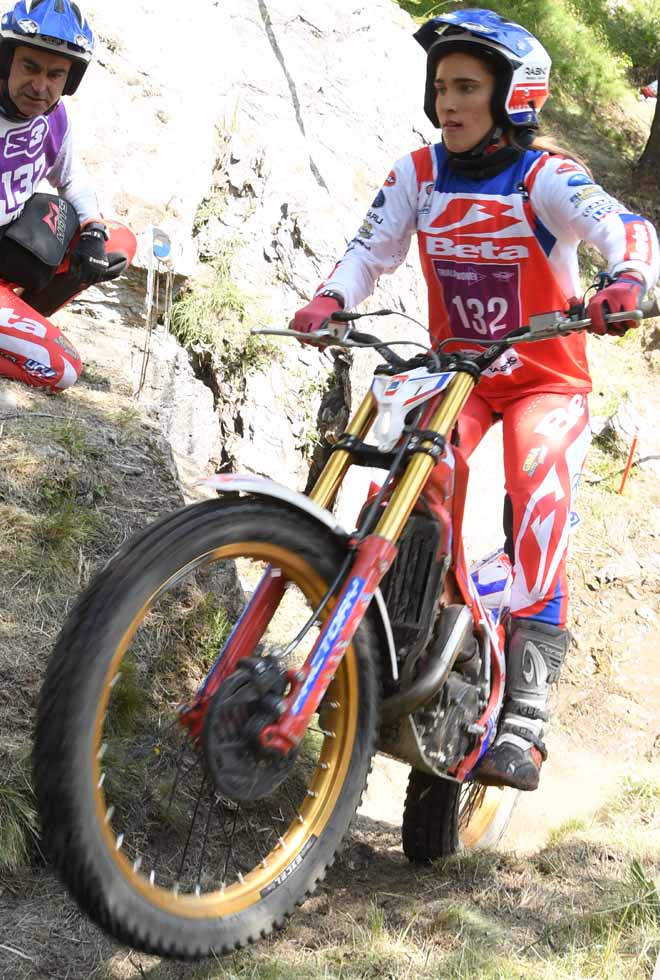 5. Denisa PECHACKOVA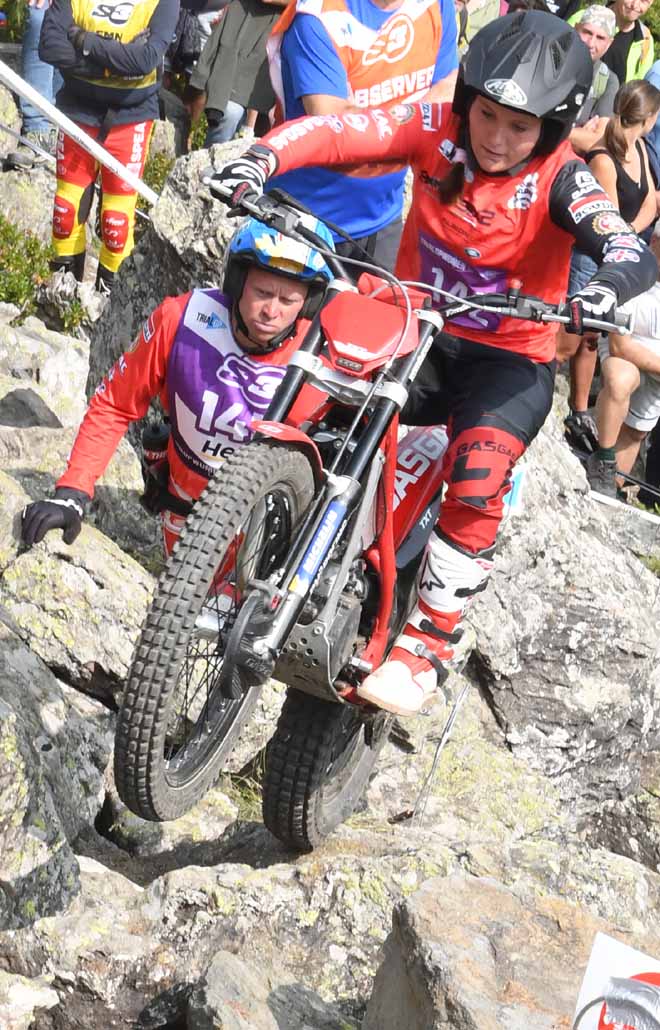 ---------------------------------------------------------------------------------------
press releases ---- comunicati stampa
---------------------------------------------------------------------------------------