22/04/23 - BOU RELIABLE ON TOUGH SECTIONS

Immediate about-face by the FIM on the abolition of minders, after the Toby Martyn accident and a general disapproval in the ranks, therefore traditional sections worthy of a world Trial.

Bad weather the previous day meant water levels were high in the stream sections where grip over a series of imposing boulders was hard to come by on the opening lap.

And if the going gets tough, the usual Toni Bou (Repsol Montesa) used his experience to take control of the race right from the first lap.

The difference with his opponents was abysmal: 9 points, against the 26 of his team mate Gabriel Marcelli and the 27 of James Busto (Gas Gas). His relaxation was natural in the second lap in which he incurred three "fives", finishing with 17 penalties.

The tussle for the runner-up place was won by Bustò who dropped 12 feet, against 18 for Marcelli. Fourth Adam Raga (TRRS) more detached in front of Matteo Grattarola (Vertigo) finally in the upper areas of the standings.

"I started with a very good first lap," said Bou. "The river sections were very slippery and on the second lap I didn't start with a great feeling but I'm super-happy with this victory."

Overbearing return of Emma Bristow (Sherco) in the TrialGP Women, but Berta Abellan (Scorpa) is not far away, and with second place she keeps the top of the provisional standings. Third place for Naomi Monnier (Gas Gas).

"It didn't feel easy today but I rode a lot better on the second lap," said Bristow. "I think it helps being out here in the week and being able to ride without travelling. I feel much more together with the bike."

There was a British one-two in Trial2 with Billy Green (Scorpa) parting with a total of eight to come home five ahead of Jack Peace (Sherco). Peace, who won on the second day in Spain, held a narrow one-mark lead after the opening lap but had no answer to Green's form on lap two which saw the twenty-one-year-old add only two more marks to his total.

"It was a good day," said Green. "I felt very happy with the bike and everything was working well in the sections. The conditions made it feel very much like riding at home."

Following his disappointing weekend in Spain, Norway's defending champion Sondre Haga (GASGAS) found his form in third eight marks further back.

Continuing the run of strong performances by British riders, a career-first victory in Trial3 went to George Hemingway (Beta) whose total of twelve saw him finish three ahead of his compatriot Jamie Galloway (TRRS).

"It feels amazing," said Hemingway. "The day started off well with a first lap of eleven and then I signed off with a single mark on lap two."

Series newcomer Jone Sandvik (Sherco) from Norway, who claimed a double win last out in Spain, ended the day in third on nineteen to maintain a comfortable series lead.

The action from Gouveia resumes tomorrow at 09:00 CET.

---------------------------------------------------------------------------------------

BOU IMPLACABILE SU ZONE DURE

Immediato dietrofront della FIM sull'abolizione dei minder, dopo l'incidente a Toby Martyn e una disapprovazione generale tra le file, quindi zone tradizionali degne di una prova mondiale.

Il maltempo del giorno precedente ha fatto sì che il livello dell'acqua fosse alto nelle sezioni del torrente dove era difficile trovare aderenza su una serie di imponenti massi nel primo giro.

E se il gioco si fa duro, il solito Toni Bou (Repsol Montesa) ha sfruttato la sua esperienza per prendere in mano la gara già al primo giro.

Abissale la differenza con i suoi avversari: 9 punti, contro i 26 del suo team mate Gabriel Marcelli e i 27 di James Busto (Gas Gas). Naturale un suo rilassamento nel secondo giro in cui è incorso in ben tre "fiaschi", chiudendo con 17 penalità.

La bagarre per la piazza d'onore se l'è aggiudicata Bustò che ha lasciato 12 piedi, contro i 18 di Marcelli. Quarto Adam Raga (TRRS) più staccato davanti al nostro Matteo Grattarola (Vertigo) finalmente nelle zone alte della classifica.

"Ho iniziato con un ottimo primo giro", ha detto Bou. "Le sezioni del fiume erano molto scivolose e al secondo giro non sono partito con un buon feeling, ma sono super contento di questa vittoria."

Prepotente ritorno della Emma Bristow (Sherco) nella TrialGP Femmnile, ma Berta Abellan (Scorpa) non è distante, e con il secondo posto mantiene la vetta della classifica provvisoria. Terzo posto per Naomi Monnier (Gas Gas).

Maggiori dettagli e interviste più tardi.

"Oggi non è stato facile, ma al secondo giro ho guidato molto meglio", ha detto Bristow. "Penso che aiuti essere qui durante la settimana e poter guidare senza viaggiare. Mi sento molto più in sintonia con la moto."

C'è stata una doppietta britannica in Trial2 con Billy Green (Scorpa) con un totale di otto punti, di ben cinque davanti a Jack Peace (Sherco). Peace, che ha vinto il secondo giorno in Spagna, aveva un vantaggio di un punto dopo il primo giro, ma non ha retto alla forma di Green al secondo giro .

"È stata una buona giornata", ha detto Green. "Mi sentivo molto contento della moto e tutto funzionava bene nelle sezioni. Le condizioni mi hanno fatto sentire come a casa."

Dopo il deludente fine settimana in Spagna, il campione in carica della Norvegia Sondre Haga (GASGAS) ha ritrovato la sua forma al terzo posto, otto punti più indietro.

Continuando la serie di ottime prestazioni dei piloti britannici, la prima vittoria in carriera in Trial3 è andata a George Hemingway (Beta), il cui totale di dodici lo ha visto finire di tre davanti al suo connazionale Jamie Galloway (TRRS).

"È incredibile", ha detto Hemingway. "La giornata è iniziata bene con un primo giro di undici e poi ho firmato con un solo segno al secondo giro."

Il nuovo arrivato Jone Sandvik (Sherco) dalla Norvegia, che ha ottenuto una doppia vittoria l'ultima volta in Spagna, ha concluso la giornata al terzo posto su diciannove per mantenere un buon vantaggio nella classifica.

L'azione da Gouveia riprende domani alle 09:00 CET.


------------------------------------------------------------------------------------------
------------------------------------------------------------------------------------------
------------------------------------------------------------------------------------------
1. Toni BOU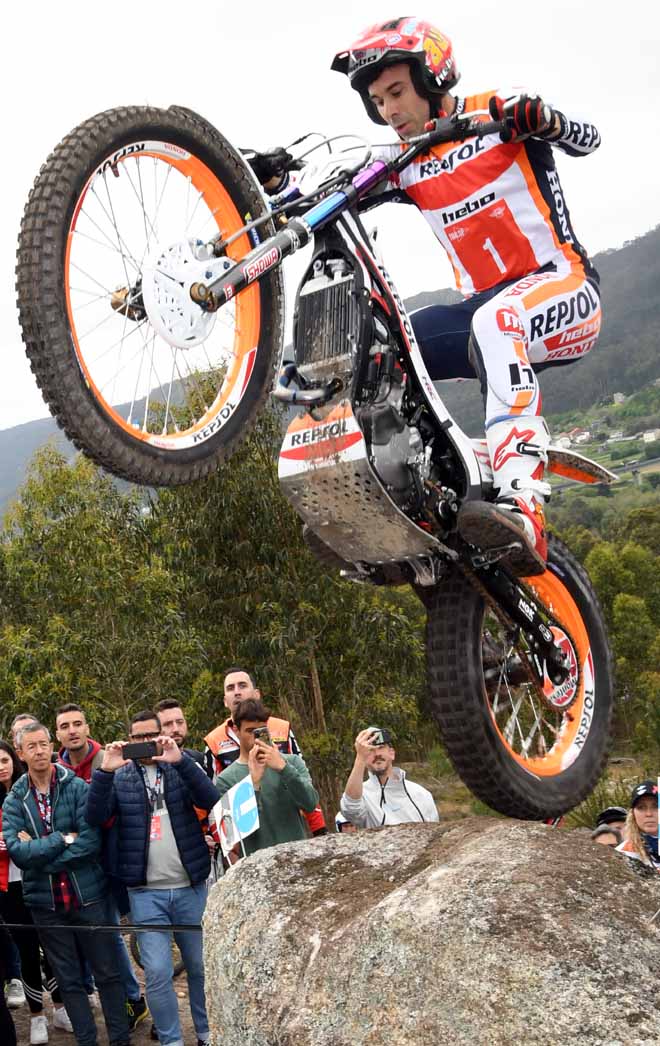 2. Jaime BUSTO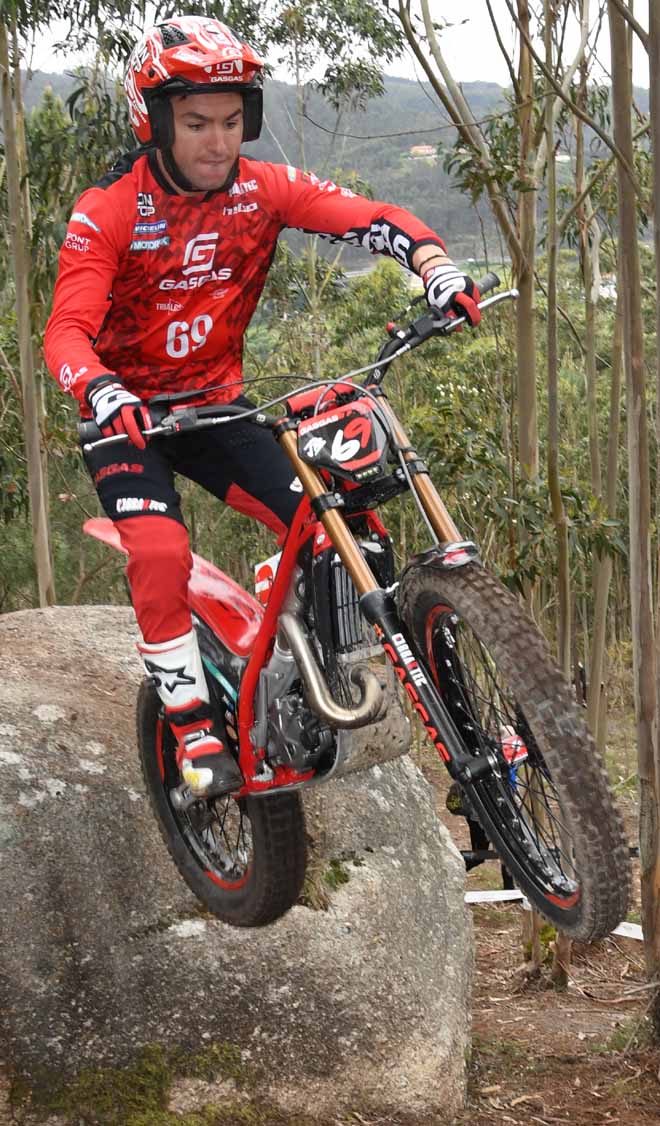 3. Gabriel MARCELLI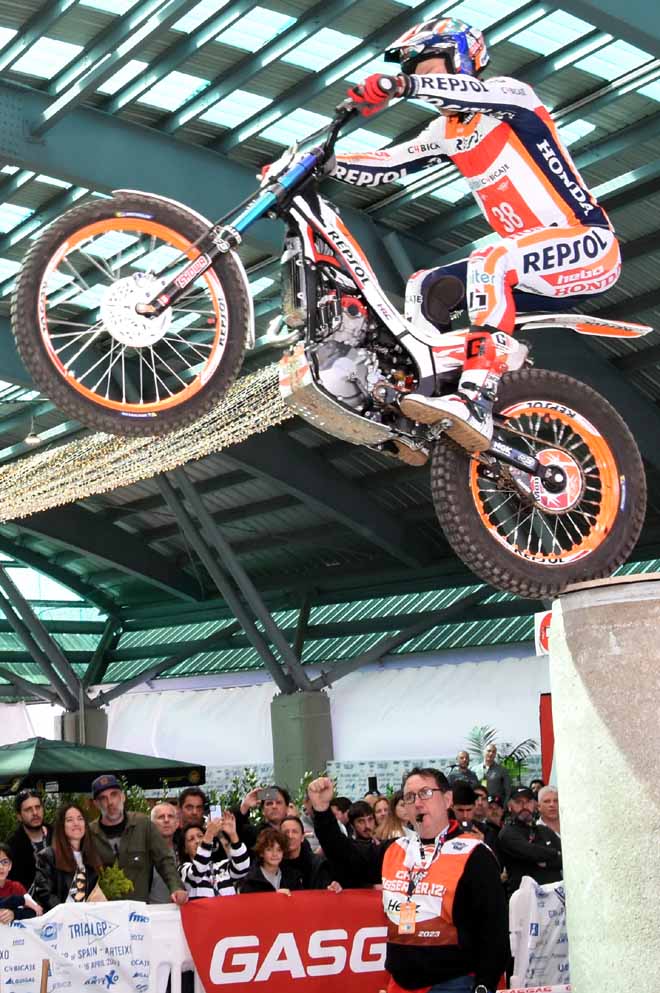 4. Adam RAGA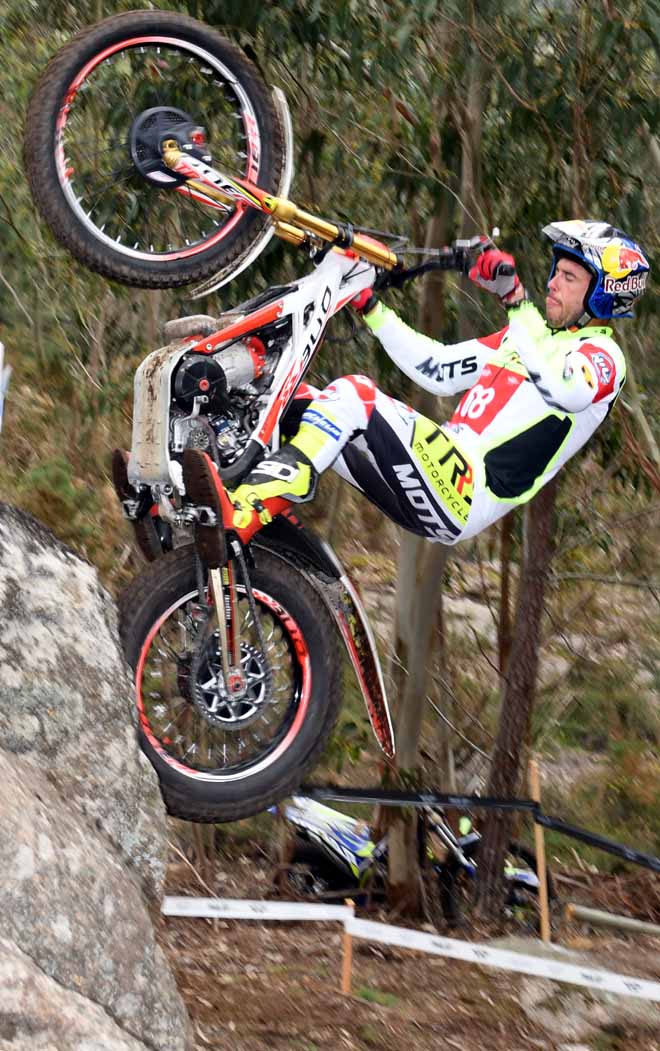 5. Matteo GRATTAROLA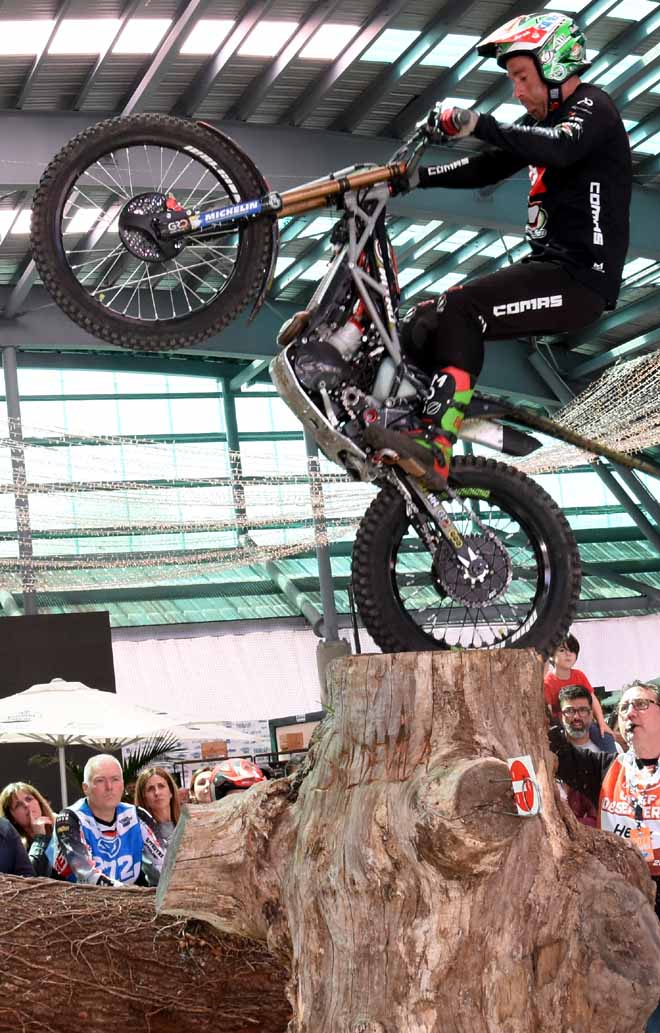 6. Jeroni FAJARDO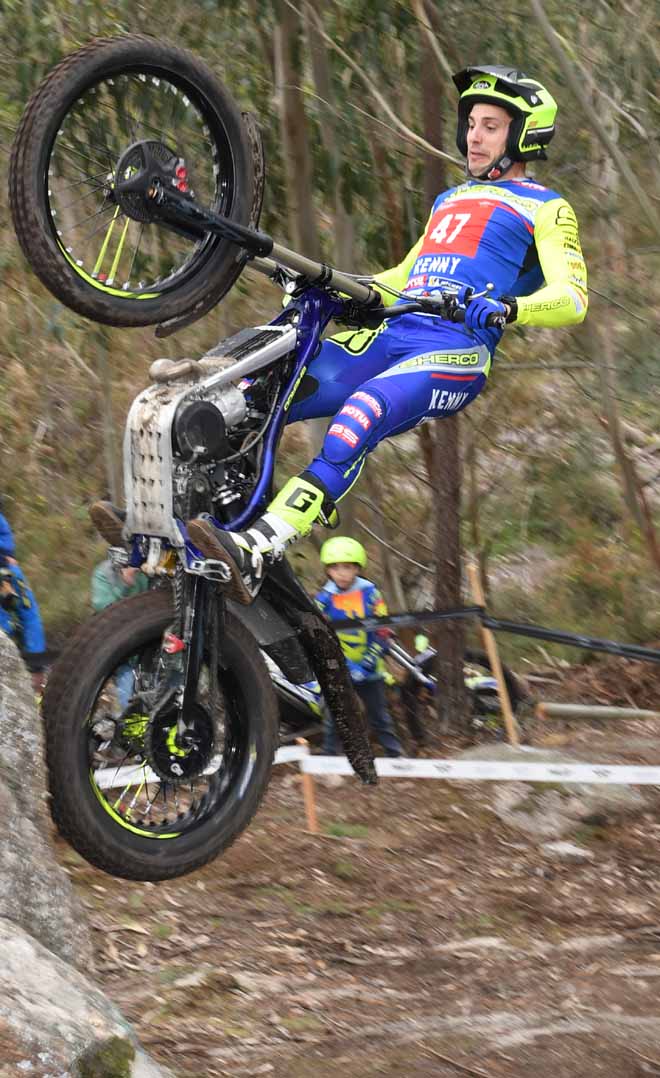 7. Aniol GELABERT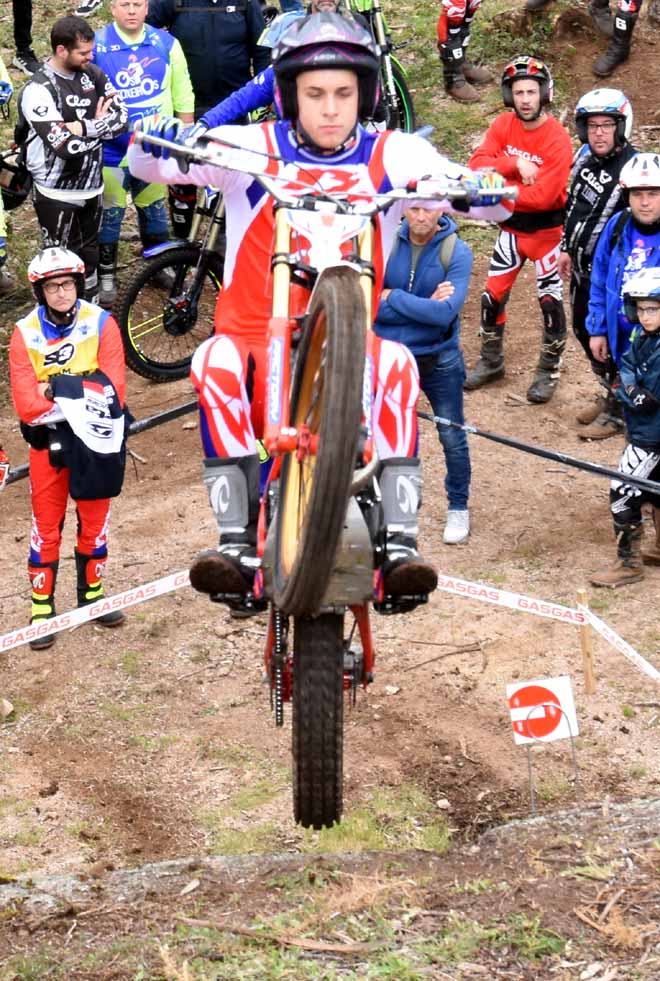 ------------------------------------------------------------------------------------------
1. Emma BRISTOW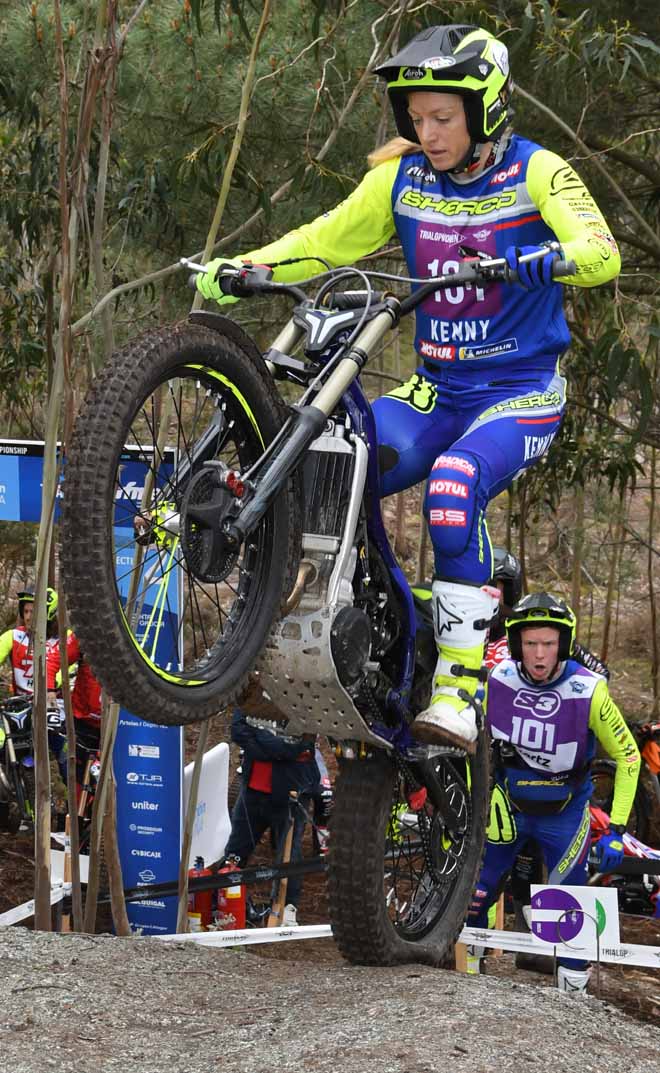 2. Berta ABELLAN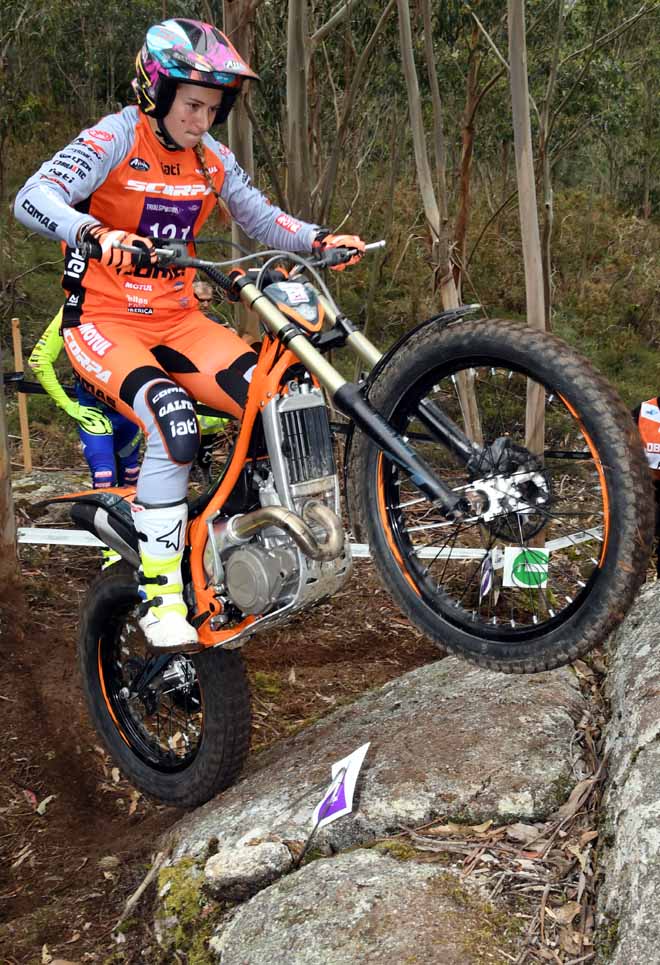 3. Naomi MONNIER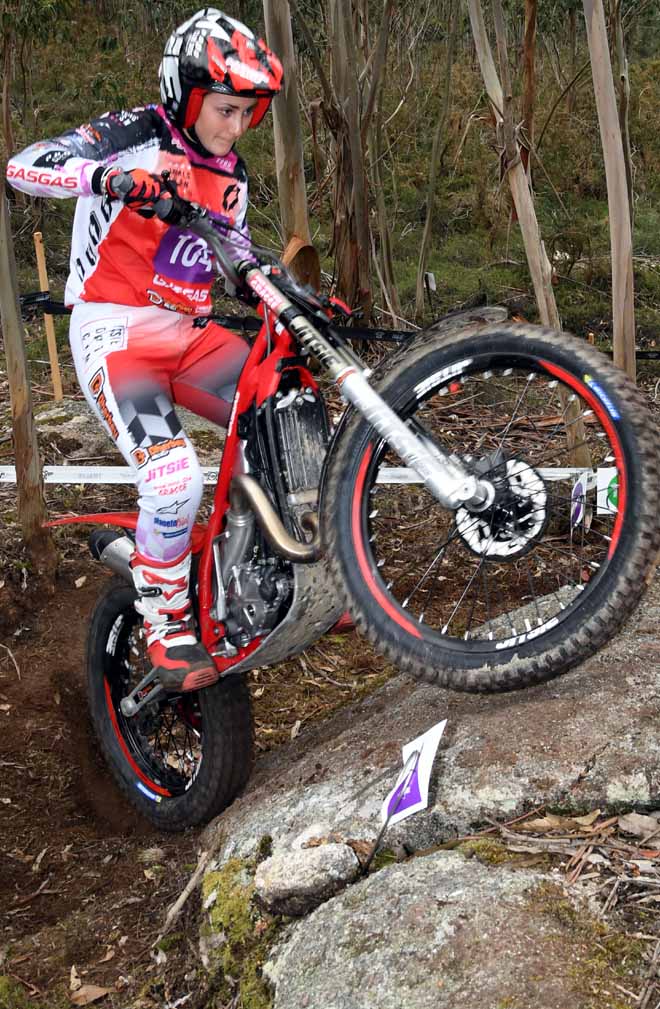 4. Andrea Sofia RABINO
5. Huldeborg BARKVED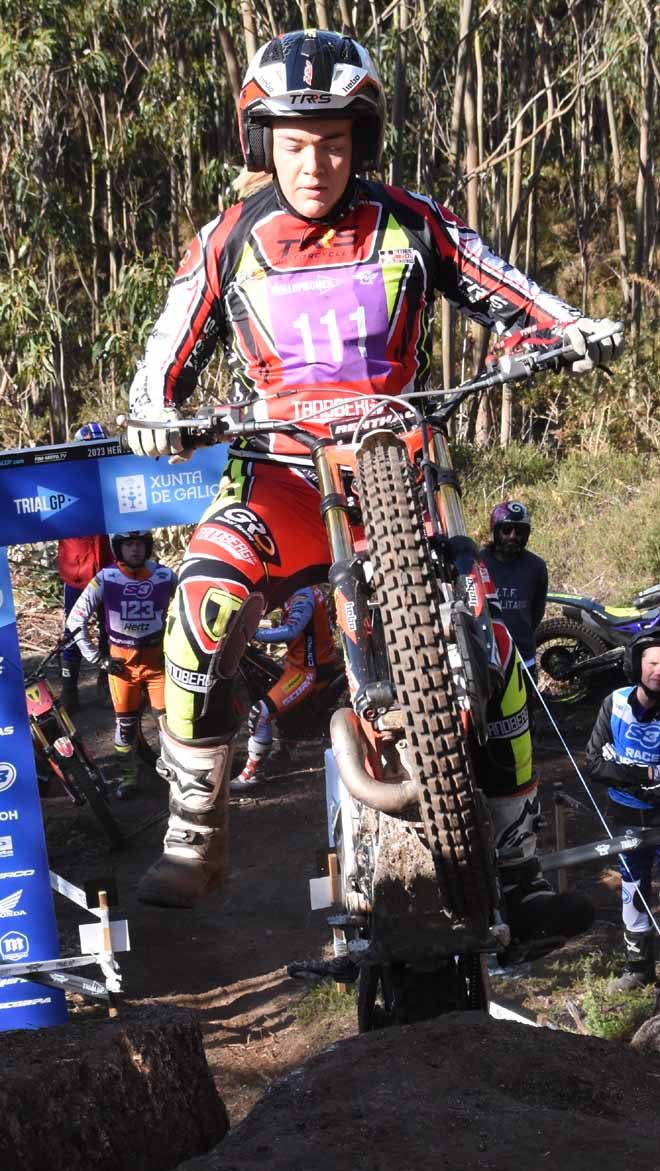 6. Alice MINTA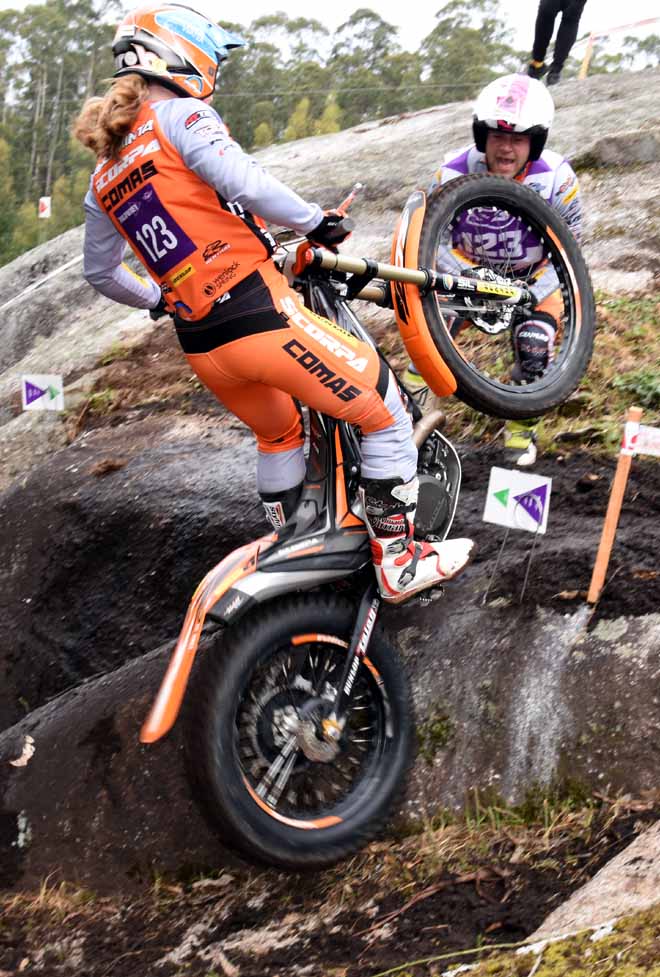 7. Keity MEIER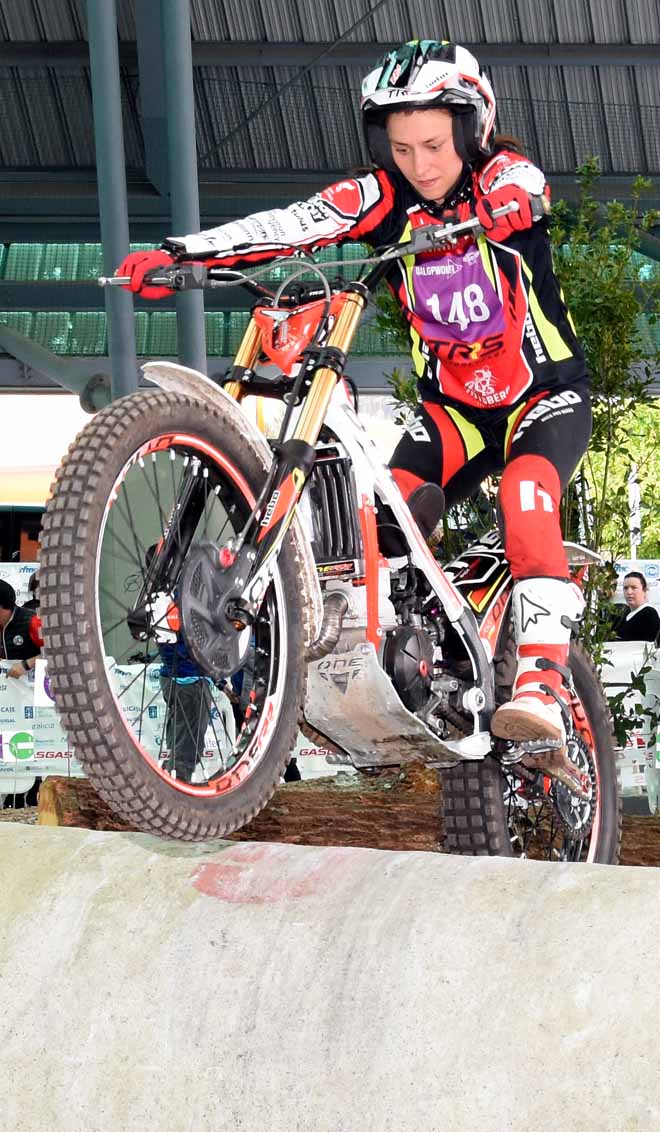 ------------------------------------------------------------------------------------------
1. Billy GREEN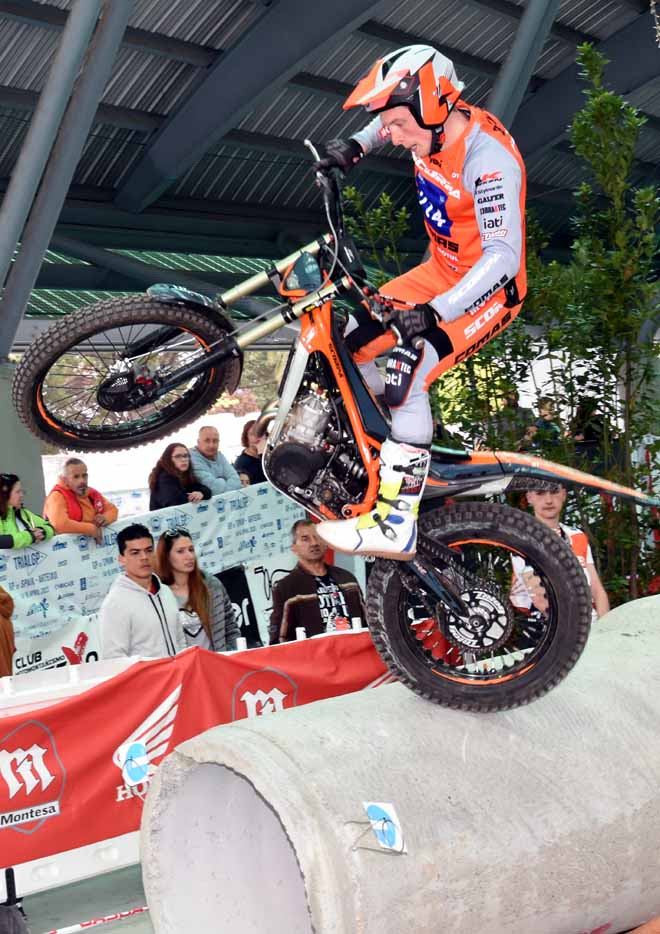 2. Jack PEACE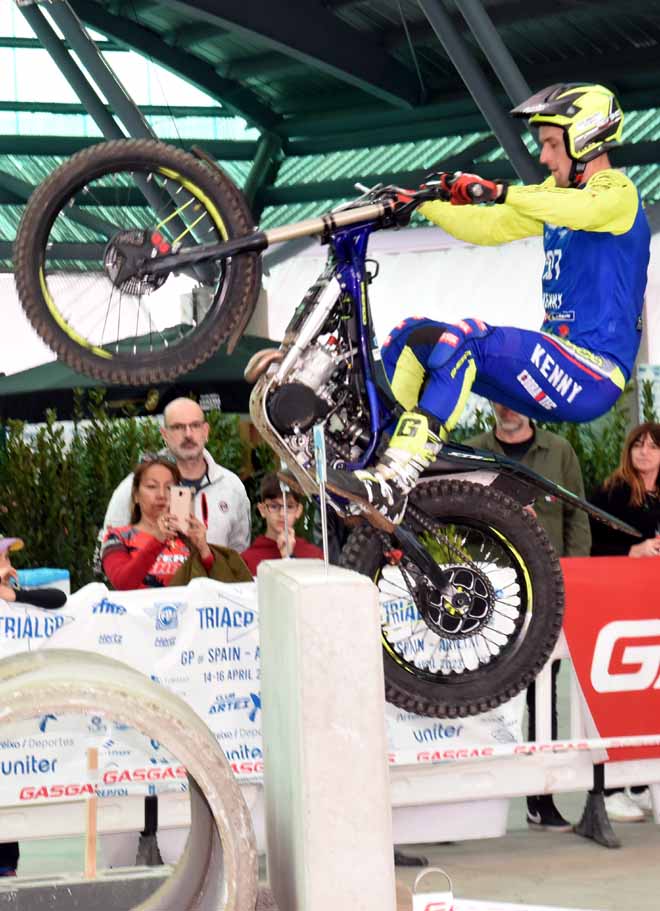 3. Sondre HAGA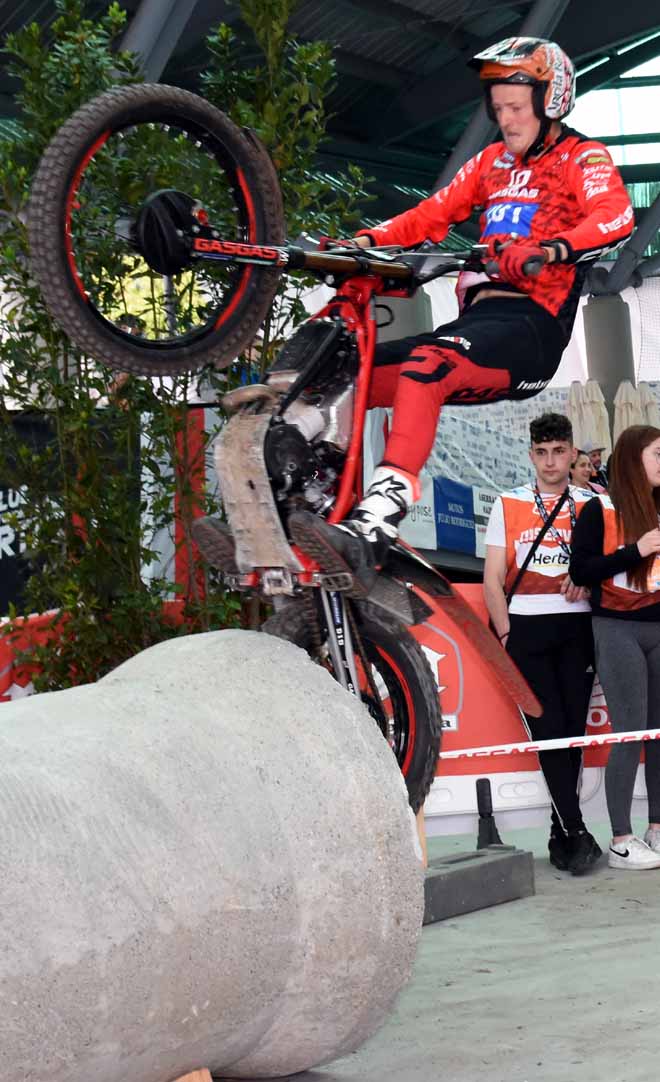 ------------------------------------------------------------------------------------------
1. George HEMINGWAY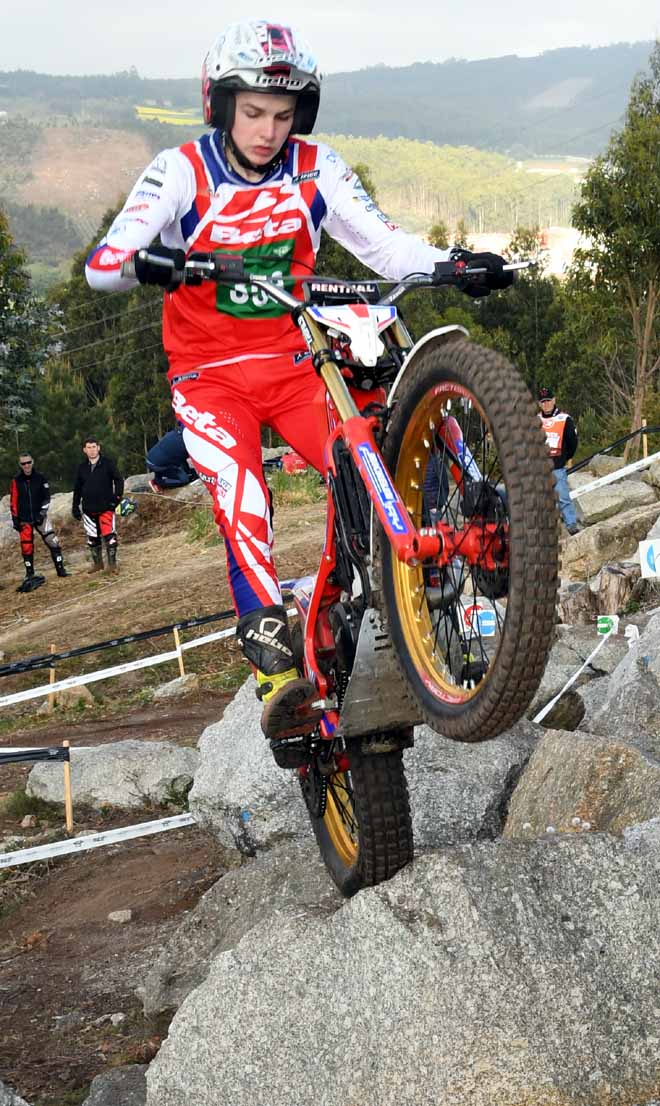 ---------------------------------------------------------------------------------------
press releases ---- comunicati stampa
---------------------------------------------------------------------------------------