Mario Candellone. was born in Torino, Italy, on 23rd November 1958.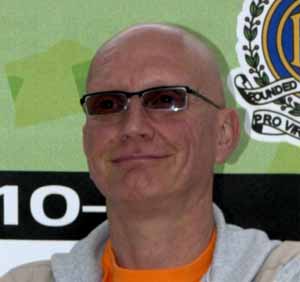 Fond of Trials since he was child, he persisted in his passion which has represented a constant part of his life. He lives Trials! From a simply spectator, then rider, events' organizer and finally photo-video journalist. He took photos and wrote stories on more than 200 GPs since 1990. Starting from 1997 He did not miss anyone! His works have been published in chronological order on Trial World (Italy), Motocross (Italy), Motociclismo (Italy), Feet Up (USA), Trials Action (UK), Trial Journal (Japan), Trials Competition (USA), Cycle News (USA), Shizenyama (Japan), Racing Off Road (Italy), Straight On (Japan), Sportautomoto (Italy), Trial Magazine (France), Todo Trial (Spain), Motosprint (Italy). As proof of this, please visit the page on the past world championship: clicking him in the lately nine years. He lives in Torre Pellice, small town 50 km South-West from Torino, North-West of Italy. His wife Agnese helped him since 2001. To contact him write to: mario.c@phototrial.it
Mario Candellone. nasce a Torino, il 23 Novembre 1958. Appassionato di Trial da quando era bambino, ha coltivato la sua passione che e' diventata parte integrante della sua vita. Vive il Trial! Da spettatore entusiasta a pilota, organizzatore di eventi ed infine foto-video reporter. Ha scritto articoli e scattato foto in più di 200 gran premi dal 1990. A partire dal 1997, non ne ha perso uno! Il suo lavoro è stato pubblicato cronologicamente su: Trial World (Italia), Motocross (Italia), Motociclismo (Italia), Feet Up (USA), Trials Action (UK), Trial Journal (Japan), Trials Competition (USA), Cycle News (USA), Shizenyama (Japan), Racing Off Road (Italia), Straight On (Japan), Sportautomoto (Italia),Trial Magazine (Francia), Todo Trial (Spagna), Motosprint (Italia). A testimonianza di questo, si prega di visitare la pagina relativa ai mondiali del passato: cliccando su ogni GP (raggruppati x anno), troverete almeno una foto! Vive a Torre Pellice, piccola cittadina a 50 km sud-ovest di Torino. Sua moglie, Agnese Andrione gli ha dato un grosso aiuto. Per contattarlo scrivete a: mario.c@phototrial.it. dal 2001.
Agnese Andrione has become a professional photographer with the coming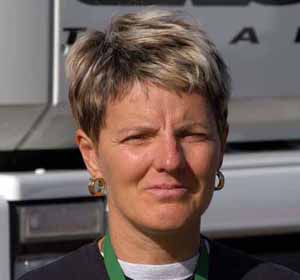 of the digital cameras. To tell you the truth, she started to collaborate badly , taking some pictures with an old Nikon 301, many years ago. We can not say that Trials is her life, but when she was asked to make some shots using an Olympus , she turned to enjoy her job. Better results she has got using a more professional camera as Nikon D70 is and right now she knows perfectly where is the best position into the corridor let for the journalists to obtain the maximum spectacular photos. She has also a past as rider just for fun, using a Gas Gas 200. She is very fond of Japan and did not miss any of the Motegi's round! To contact her write to: agnese.a@phototrial.it
Agnese Andrione Ŕ diventata una fotografa professionale con l'avvento delle fotocamere digitali. A dire la veritÓ, ha iniziato la collaborazione abbastanza malamente, scattando foto con una vecchia Nikon 301, molti anni fa. Non possiamo affermare che il Trial sia la sua vita, ma da quando gli Ŕ stata data una Olympus digitale, ha iniziato a trovare il suo lavoro piacevole. Migliori risultati li ha poi raggiunti con una fotocamera professionale, come la D70 ed ora si puo' dire che conosce perfettamente quali sono le posizioni piu' adatte, all'interno del corridoio dei giornalisti, per ottenere le foto piu' spettacolari. Ha avuto anche un flash da pilota, su una Gas Gas 200. E' una grande appassionata del Giappone. Infatti ha presenziato a tutti i gran premi di Motegi fin qui disputati. Per contattarla scrivete a : agnese.a@phototrial.it
---------------------------------------------------------------------
2001-Motegi, Japan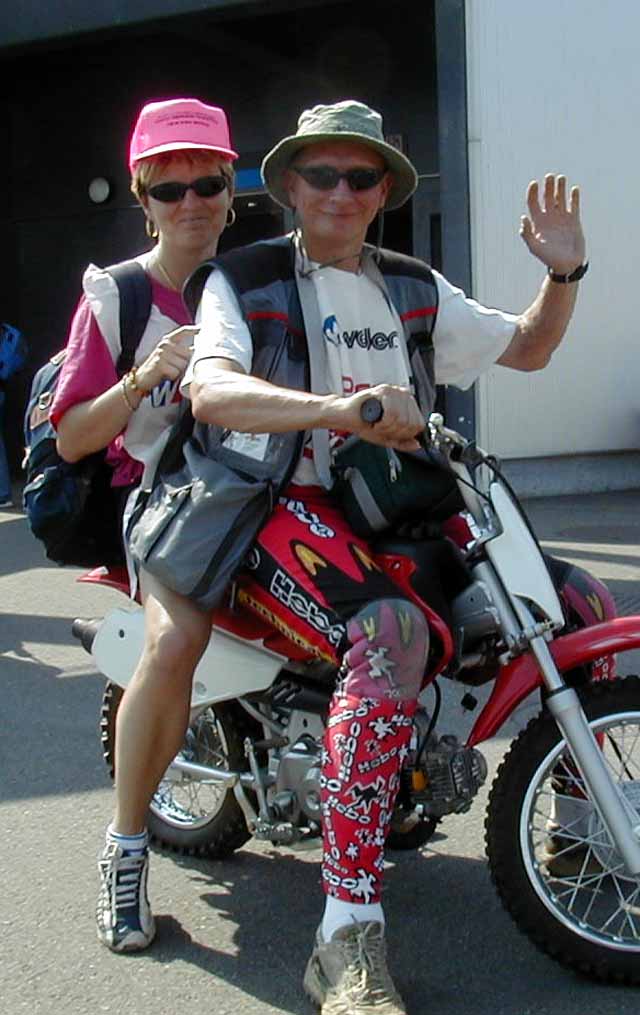 1996-California, riding Fantic Section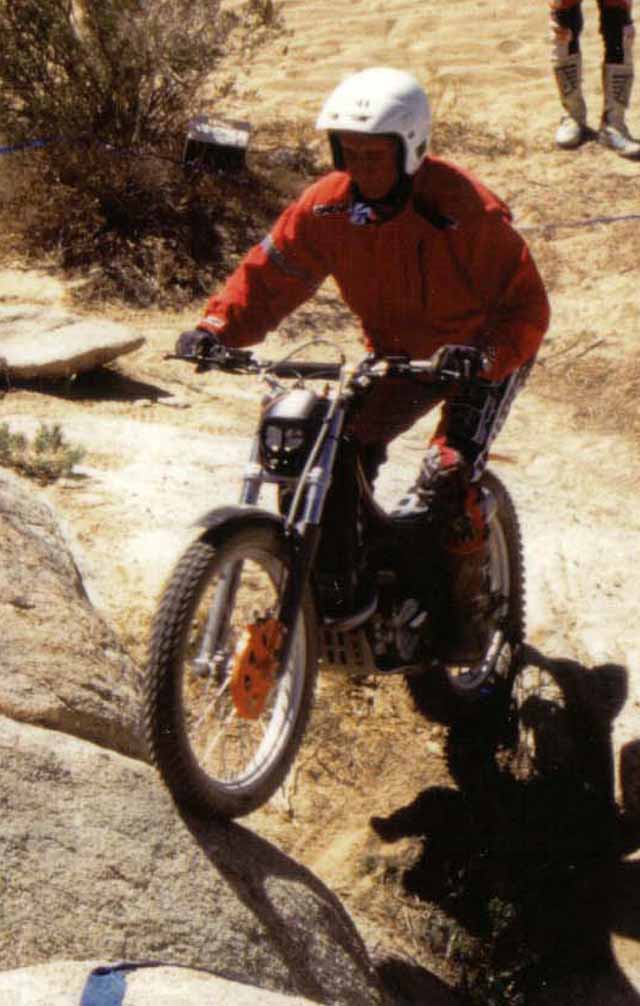 1998-Sequatchie,TN, riding Fantic Section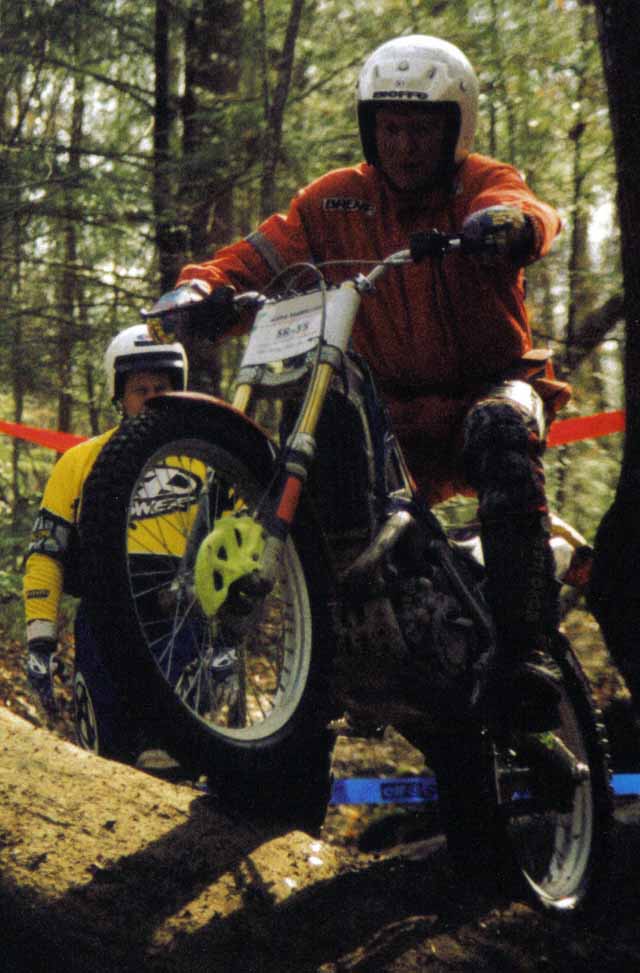 2000-Scottish, riding Gas Gas TXT 250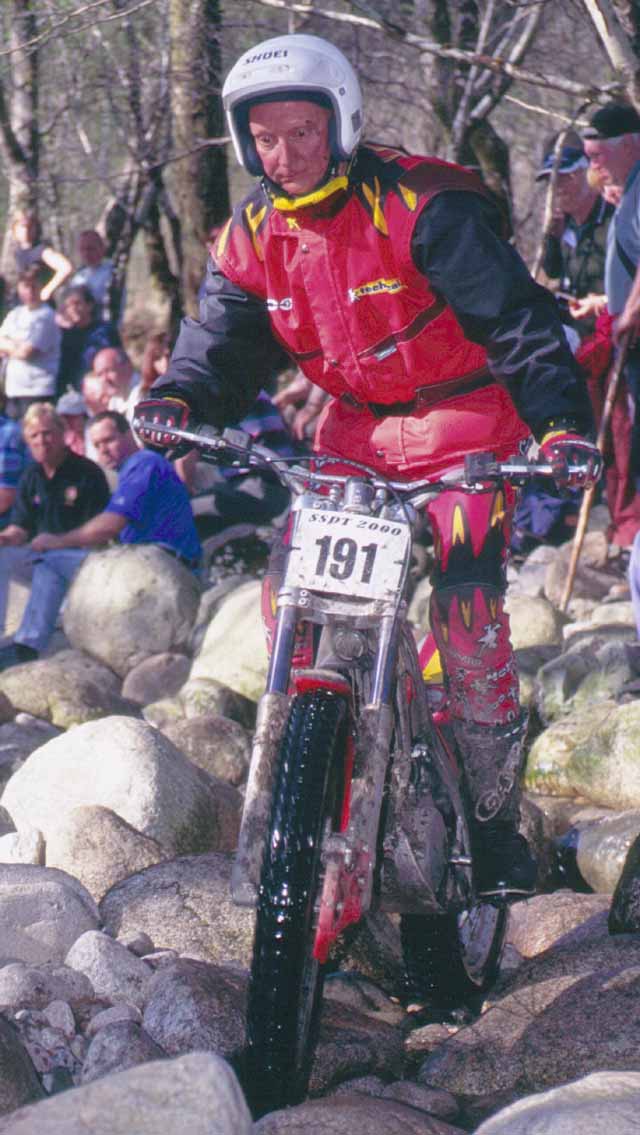 2005-les 5 jours du Verdon, riding Gas Gas TXT 280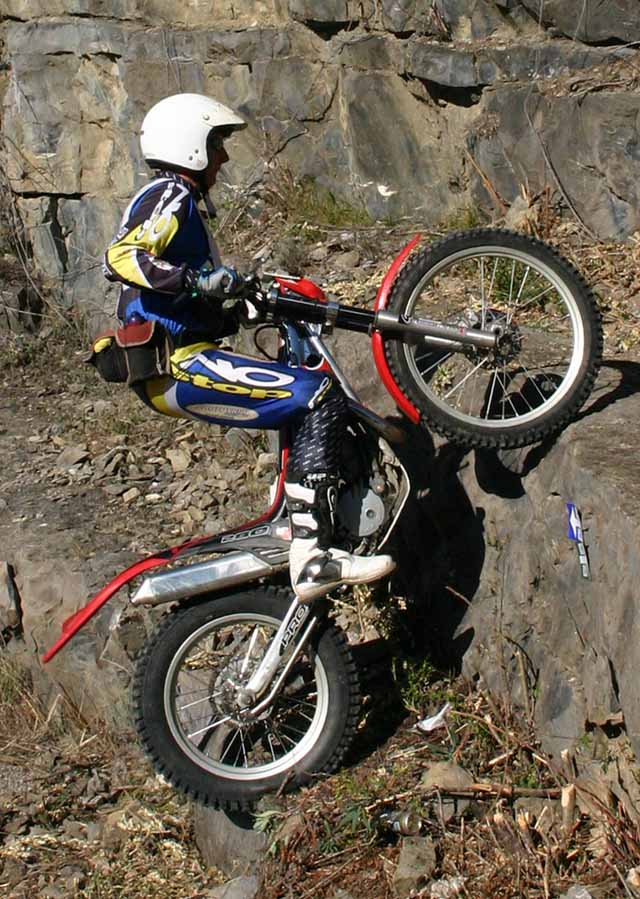 2007-Villar Pellice, riding Scorpa 250 4 stroke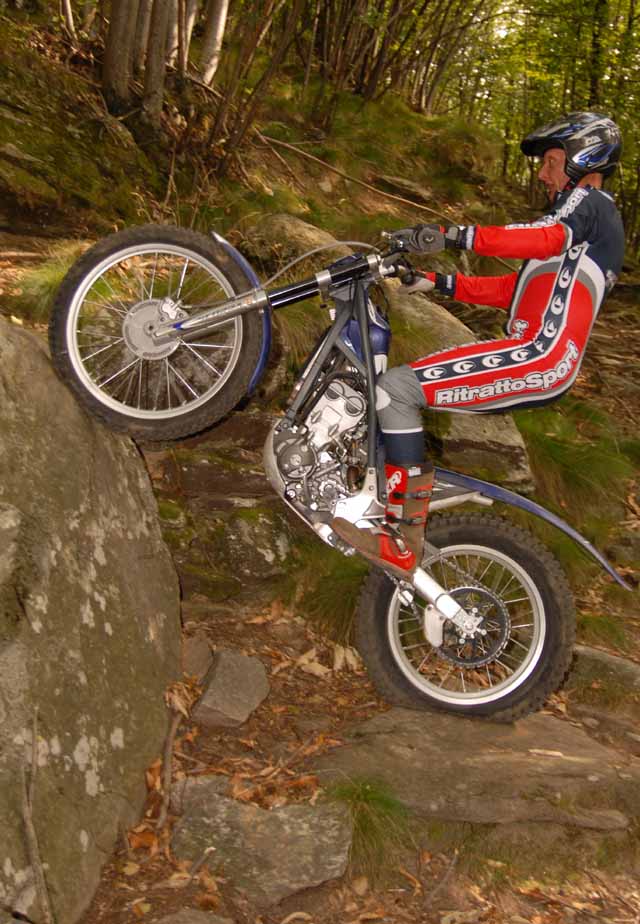 2009-Brianza, riding Beta 250 Rev 4 stroke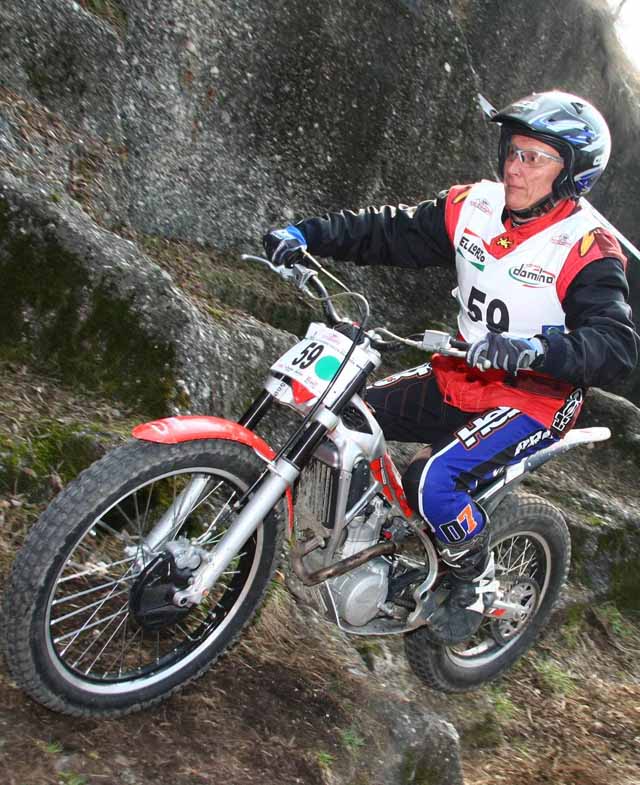 Agnese is always happy to wait for riders...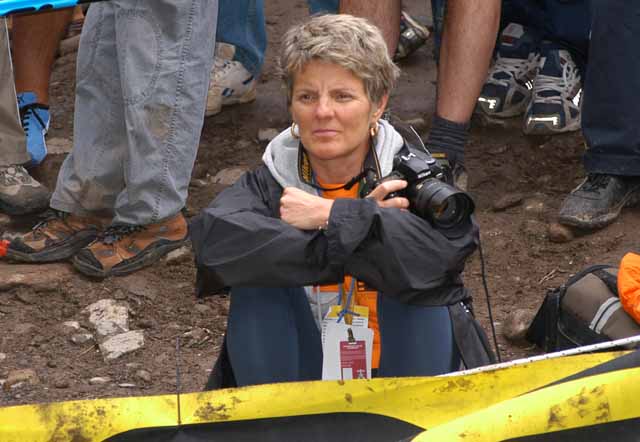 Here she is training on a Gas Gas 200...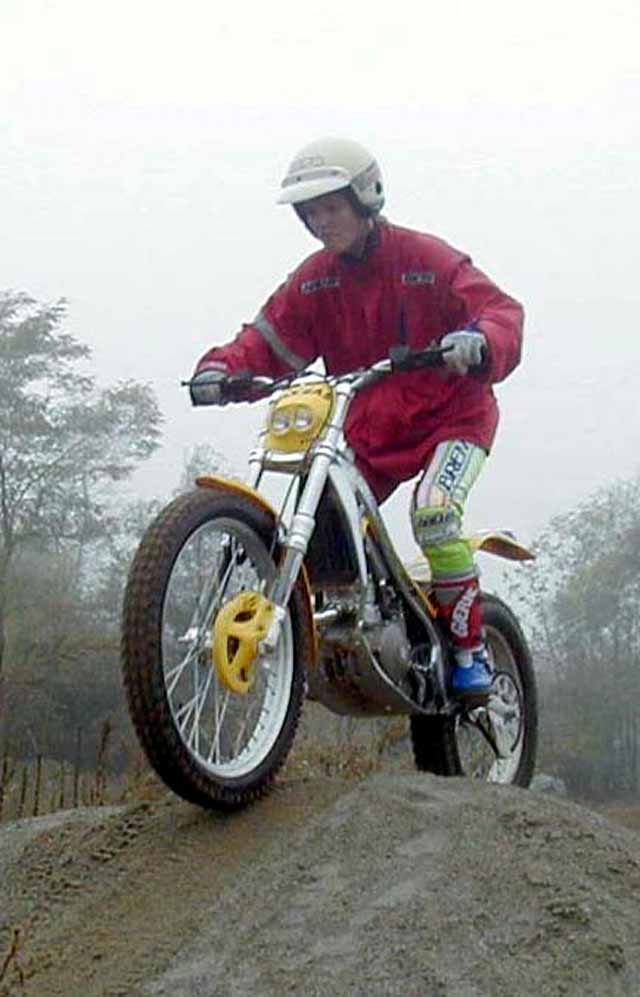 ...but at the end she decided that mountain bike is safer!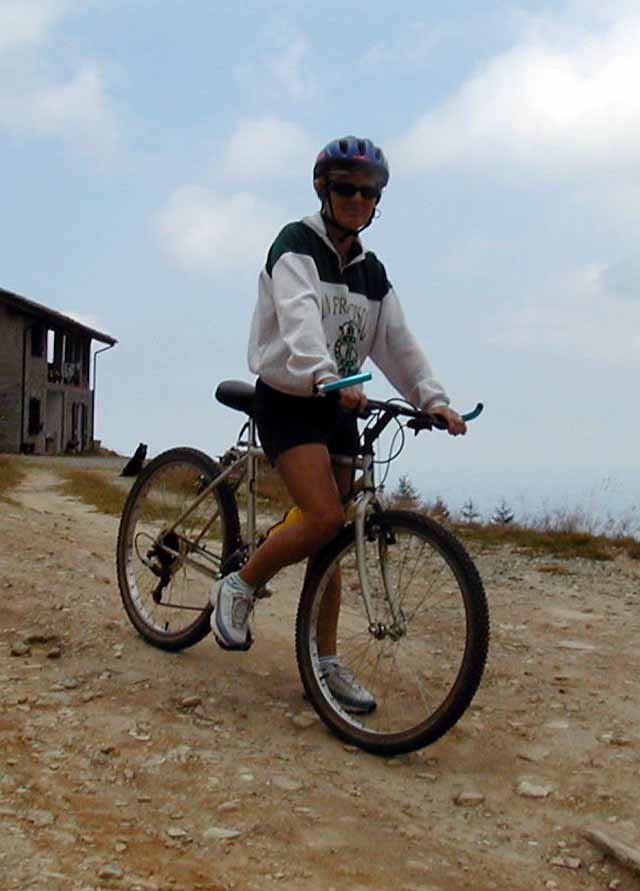 ...good reasons to join Trial life...